Villa Finder's villas are inspected on a regular basis for cleanliness and maintenance. But just being clean and well-maintained isn't enough; we ensure that every single detail is optimized for customer comfort.
Did you know? We reject more than 50% of the villas we inspect.
During each inspection, we check over 80 quality points.
From having fast Wi-Fi speeds, the right amount of cutlery, and even the best quality bedding – there's not a detail that Villa Finder doesn't keep in mind! This is how we guarantee quality assurance and your perfect stay.
Here are some of our quality checkpoints:
Is there good air circulation?
Are there any signs of wear and tear (mold, crack, paint, etc).?
Is there any ongoing construction near the villa? How is the noise level?
Do the staff wear gloves when preparing and handling food
Are clean and used linens kept separate?
Has the cleaning team sanitized brochures and menus also?
Is the residual chlorine level in the swimming pool between 1 and 3ppm at all times?
Are there extra cleaning supplies and masks available for guests?
Quality for Both You and the Environment
Beyond inspecting to make sure every part of our villas meet customer needs, we also aim to make sure our villas meet the environment's needs. As an eco-conscious company, we incorporate
green and sustainable practices
without compromising on quality.
What happens if we still need more support?
Even though we ensure everything is up to standard during the inspection process, we recognize that circumstances can occur regardless. That's why our
concierge team
is available to follow up with any special requests or problems that might arise during your stay to guarantee your complete satisfaction.
The on-site staff are also held to
strict cleaning protocols
before villa openings.
Get a firsthand look at our thorough inspection process with our team at
Villa Yoga
. The Villa Finder guides below are Adrian, Aurélie, Avron, Daniel, and Sarah.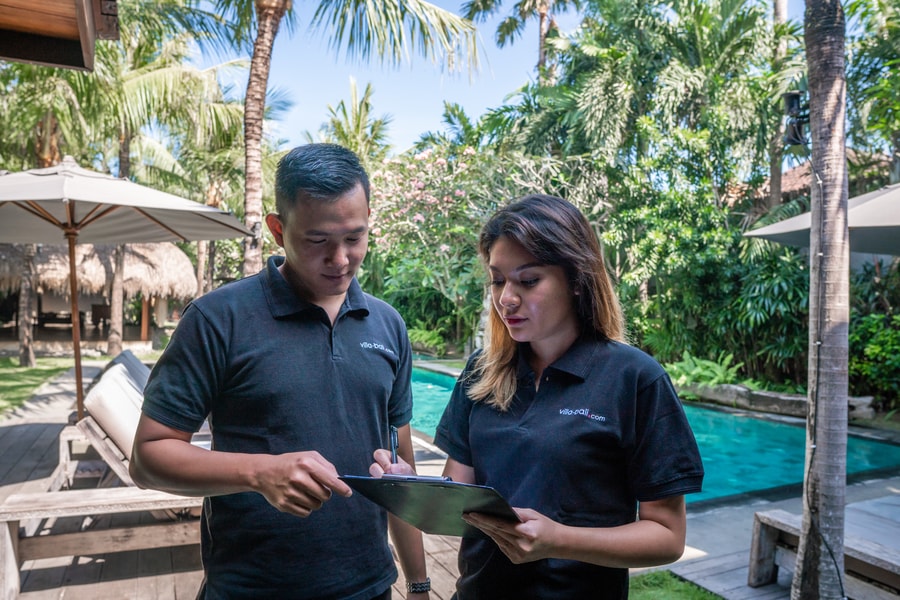 In all of Villa Yoga's seven bedrooms, we check the bedding for material quality and cleanliness.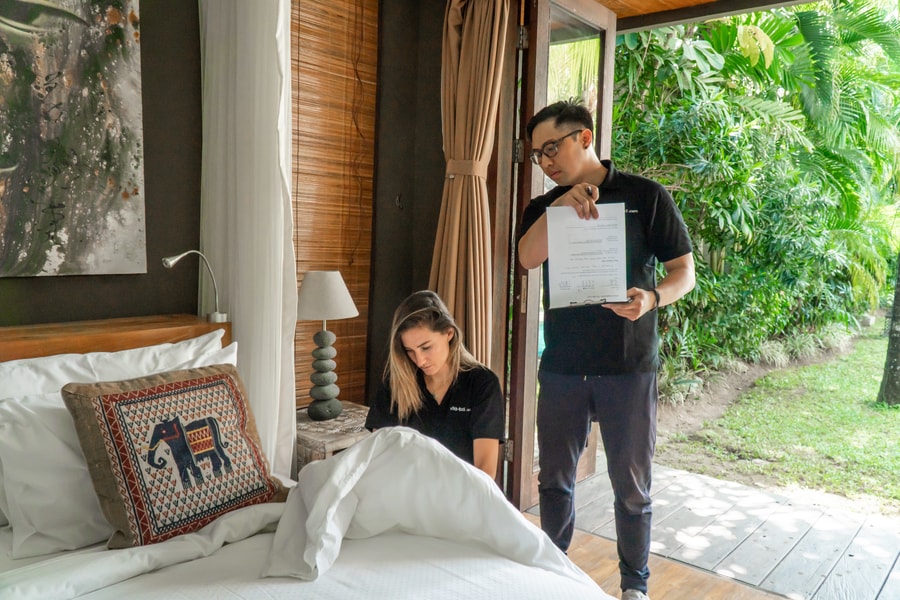 We make sure there's enough glasses and cutlery, and that they're properly cleaned and stored.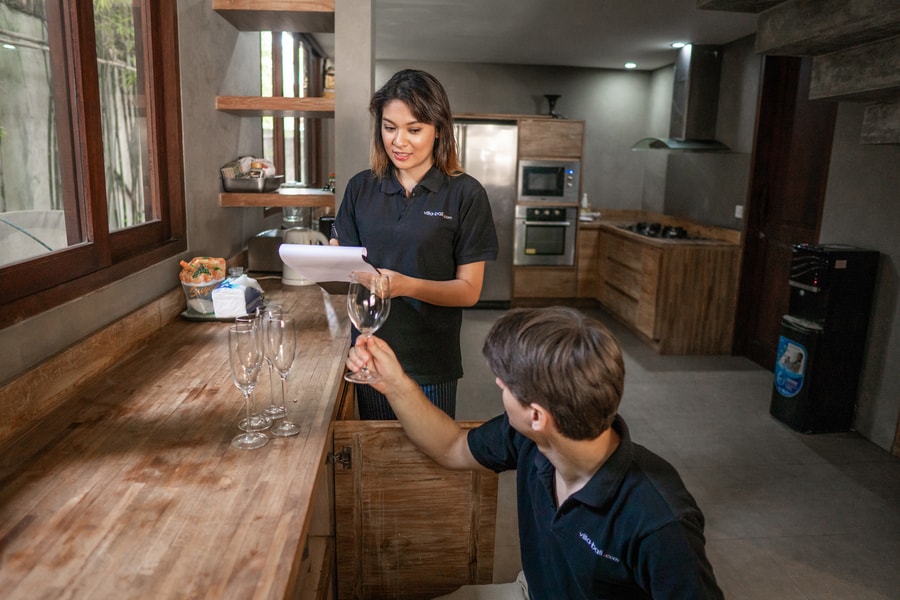 We make sure that the air-conditioners are all cooling properly.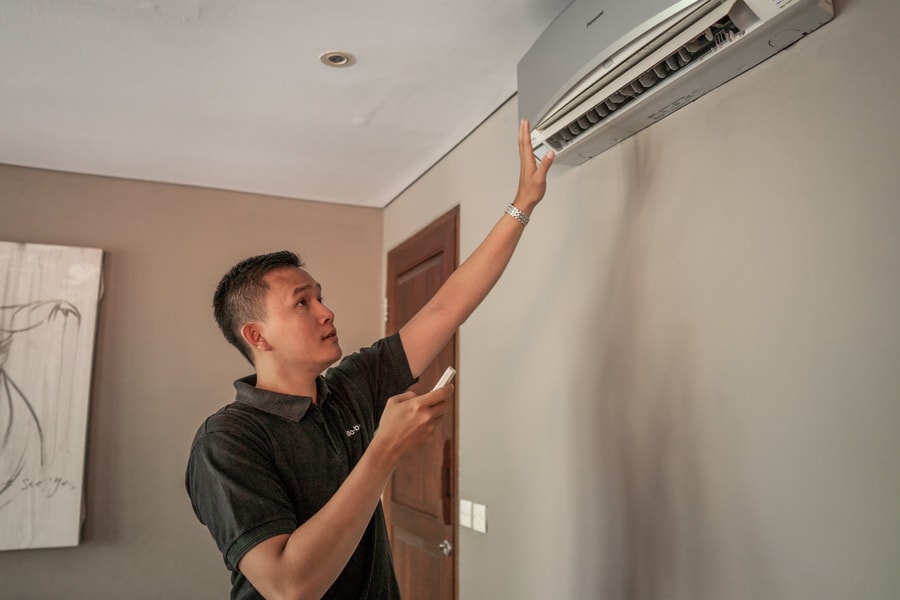 We ensure that the swimming pool is spotless and clean.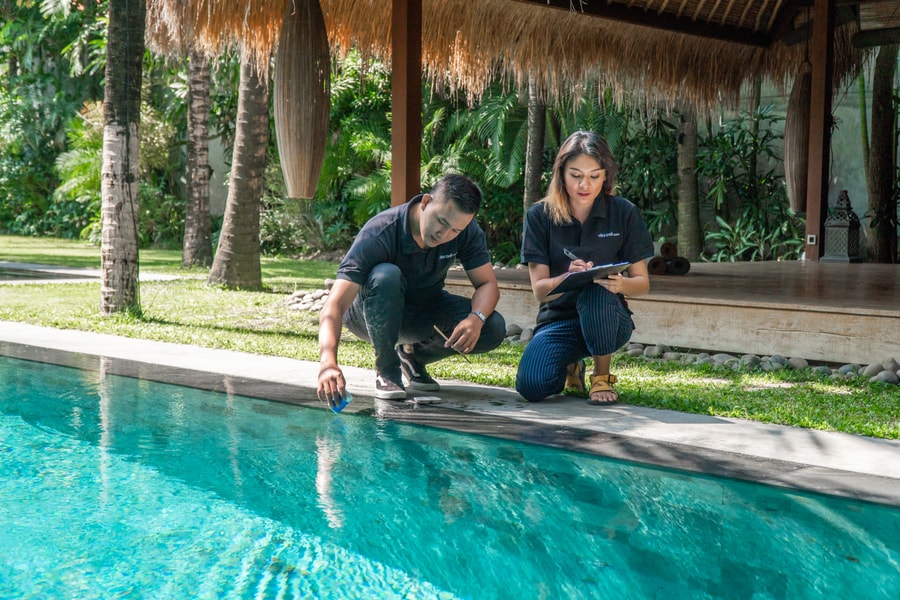 We make sure the sun umbrellas and day beds are fully functional.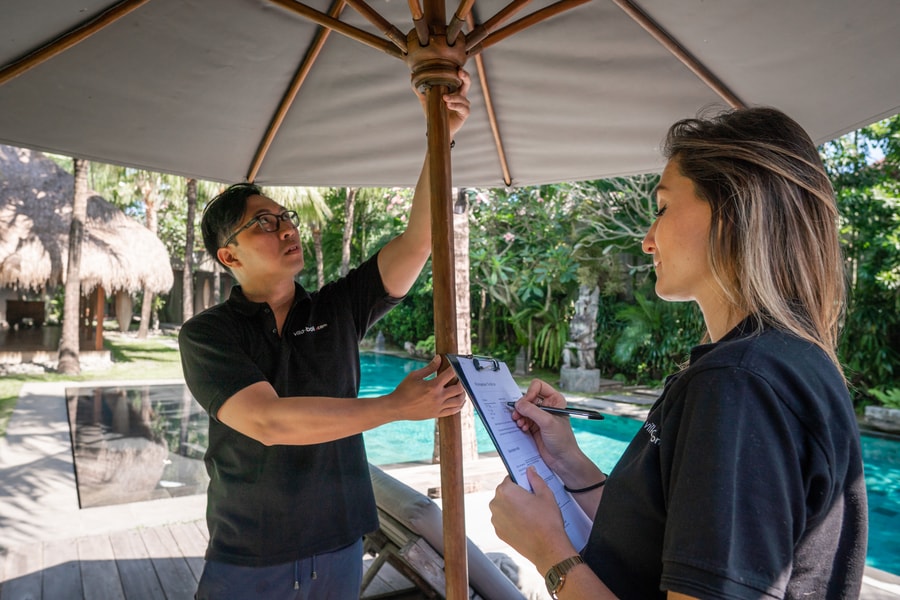 We talk with the villa staff to learn everything else there is about the villa. And we share some best practices on energy conservation and waste management.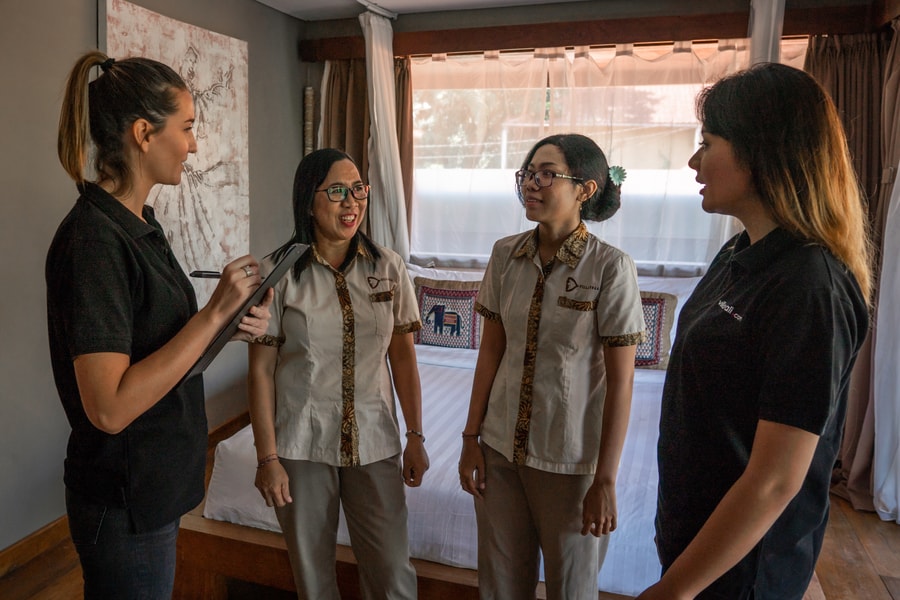 Finally, we leave a small gift for when you come :)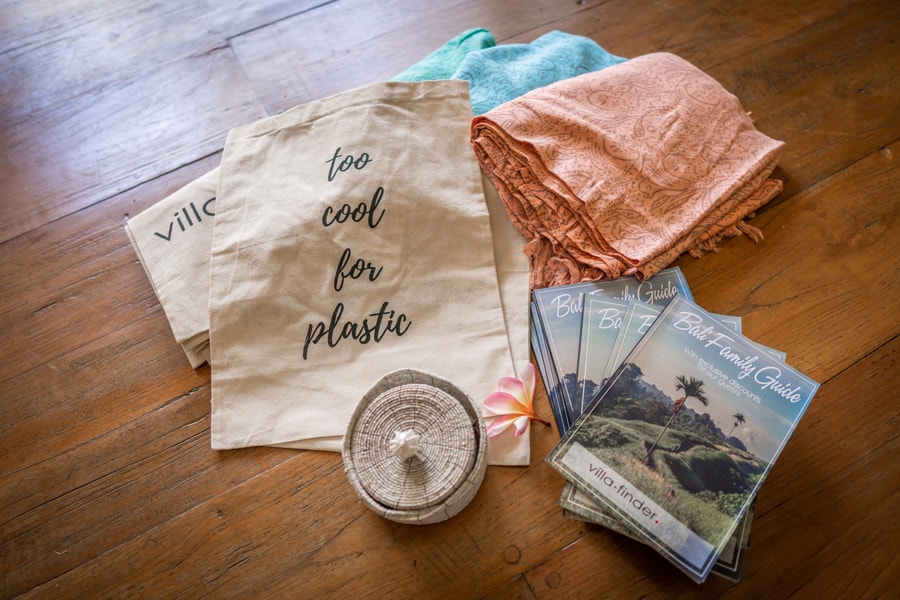 Villa Finder guarantees customer satisfaction and beyond with our villas through our in-depth inspection process – no detail is too small, and no detail overlooked. If you have any question about any of our villas,
contact us now
!