Best Cuts
Meet Biondi, our Concierge Consultant 
It's not always the big requests we fulfill that make us proud. As concierge consultants, we take care of the small details too and even we're surprised at where some requests take us.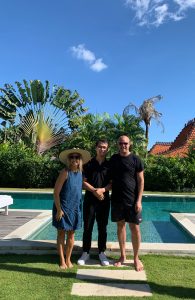 For Biondi, it was a Father's day Sunday roast that took him to a little local meat shop in Ubud.
The Concierge Request 
Villa Finder: How did you make the concierge request come to life?
Biondi: I thought about what our client was trying to achieve. They had come from Singapore and were planning on having a Father's day Sunday roast. The thing is, the villa they were staying in was all the way in Ubud and there aren't too many butchers in the area.
But, lucky for me I used to live in Ubud! I remembered a local butcher I regularly bought from and he had the best cuts in the village. They were fresh and beautifully marbled, so I ordered a few pieces for our client and arranged with the villa owner for it to be picked up and sent to their villa- it was in quite a secluded area!
Villa Finder: Why was it memorable for you?
Biondi: It was such a simple request, really, but because they were foreign to Indonesia they wanted someone to point them in the right direction and I was pleased to have been that person. It makes it a little more special that the meat for their celebration was sourced from the area they were staying in, and from local too!
Villa Finder: How many requests do you usually receive from one guest?
Biondi:It ranges…but usually I get 10 requests per customer and this is from the time they book to when they arrive and during their stay at the villa. Some clients don't realise it takes more coordination when you're traveling with more than 3 people. That's when our services really come in handy. 
Villa Finder: What do you enjoy about your role?
Biondi: The recommendations I give…. Since most of us are local, we do really know where to go and what to expect. I try to share my recommendations with our clients and encourage them to explore Bali as locals. When they end up trying a restaurant or shop I've suggested, and find that they like it, that makes me happy. It's great to know they're happy with their experience.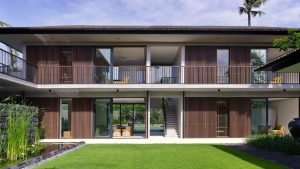 credit source: Villa Finder, Arnalaya Beach House
Biondi's villa pick: Arnalaya Beach House
Located very close to the beach and your very own private tennis court! What more could you ask for?