White sandy bays, the tranquillity of an island, sea turtles and sunshine, it's easy to see why "The Gilis" are perfect for family holidays. With three islands to choose from though, we know it's better to be armed with enough information (and photos!) to decide which one of 3 little Gili Islands is the best for an island getaway with the kids?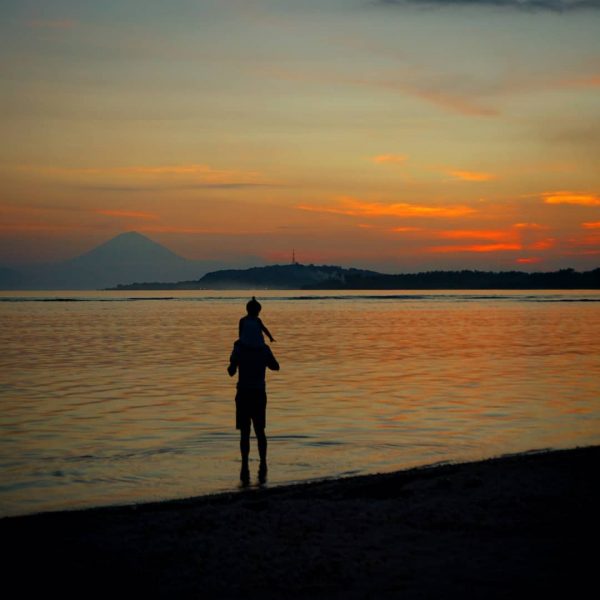 The word "gili" translates to "island' and there are countless islands in the Indonesian Archipelago. However, when referring to 'The Gili Islands', we mean 3 specific islands located just off-shore from Lombok and just a short boat ride from Bali: Gili Trawangan, Gili Meno and Gili Air. These pristine little tropical islands are tiny paradises without motorbikes, cars and any other forms of motorizes traffic. It is truly idyllic.
The Best Gili Island for families
Well, to be honest, all 3 are great family destinations but to determine which one is the best for you and your family, it really depends on your personal holiday preferences. Read on to see if one island appeals more to you than the rest!
Gili Trawangan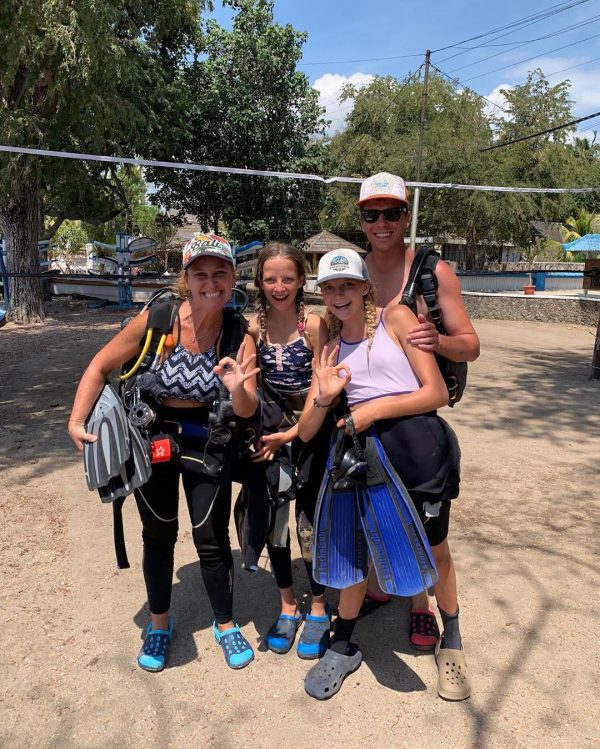 The largest and most famous of the 3 Gilis is also known as the 'party island' but don't let that scare you away – there is far more to "Gili T" than the party strip and buzzing nightlife! In fact, Gili Trawangan is also perfect for families! It is the liveliest island where there are lots of activities to keep you entertained ranging from shopping, diving, snorkeling, beach cinema under the stars, night markets, beachfront BBQs and more. There are lots of other families to meet, there are trendy coffee bars, organic health food cafes, laid-back beach bars and many awesome family-friendly villas with private swimming pools.
Why choose Gili T?
Plenty of things to do
Meeting other families with kids
Dive schools
Lovely coffee bars, cafes and restaurants (plenty to choose from!)
Swimming with turtles straight from the shore
Stand-up paddleboard
Outdoor beach cinema
Gili Meno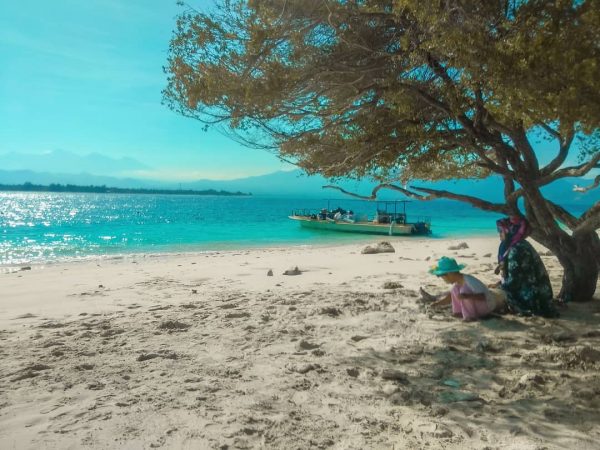 Meno is the smallest island of the 3 Gilis and it is also the quietest one. Honeymooners love to take refuge at the beachfront villas and resorts on Gili Meno, escaping the world for a little while. Having said that, families who want to stay somewhere remote, peaceful and quiet will adore this island! Gili Meno also has places of interest to visit such as the turtle sanctuary (your kids can release baby turtles if they're lucky) and a large salt-water lake surrounded by mangrove forests.
Why choose Gili Meno?
Absolute tranquillity
undisturbed family time
snorkelling and swimming
Turtle hatchery
Diving
Beautiful lake and mangrove forests to explore
Gili Air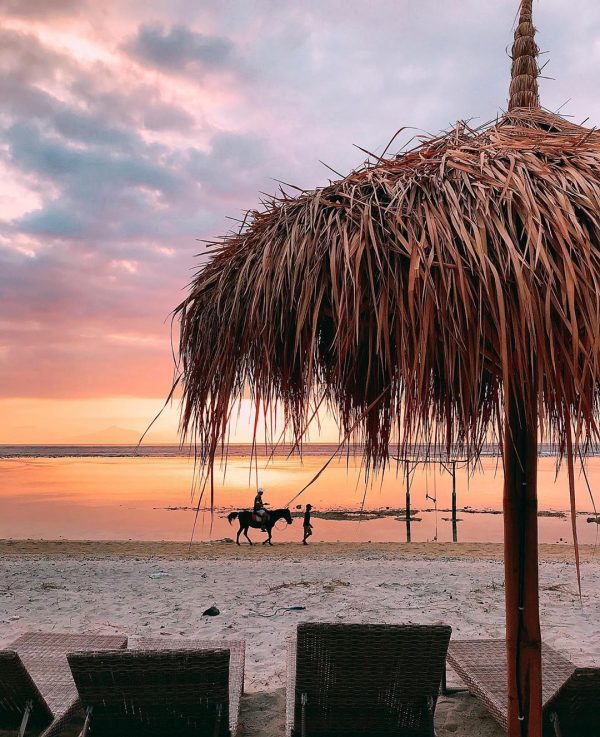 Gili Air is exactly in the in-betweener: it is not as hip and happening as Gili T but not nearly as quiet as Gili Meno. Lots of families like the idea of not being to quiet nor too busy and if this sounds like your family, Gili Air is a perfect little tropical island for fun in the sea and under the sun! Big enough to stroll and cycle around, yet small enough to catch the sunrise and sunset. There are lots of beachfront dining options and cafes throughout the day and night, but before midnight the island is already winding down for bed. There are some great yoga studios on the island as well – something the mommies may want to check out!
Why choose Gili Air
the perfect blend of tranquillity and entertainment
Beachfront dining and sunset drinks
swimming and snorkeling
dive schools
yoga schools
shopping (local artisan shops)
---
So, which Gili Island is the best for your family?
---
Top reasons to go to the Gili Islands with the kids:
In short:
NO TRAFFIC!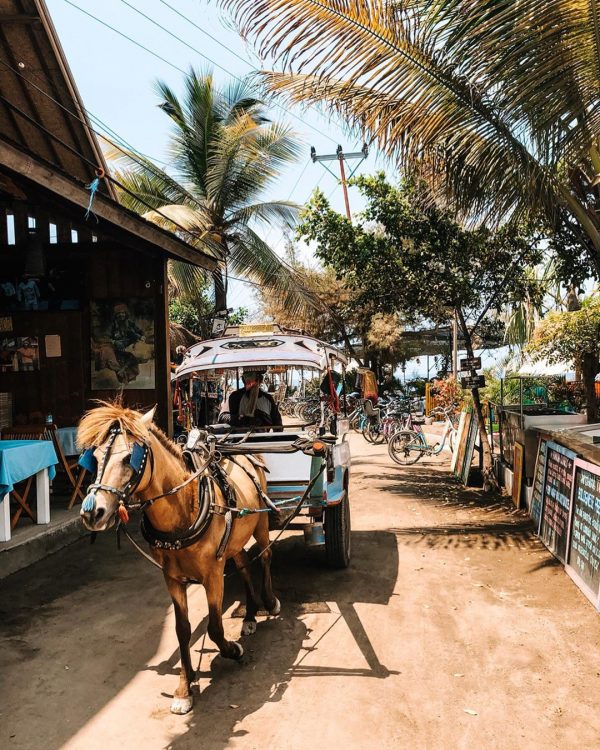 2) TURTLES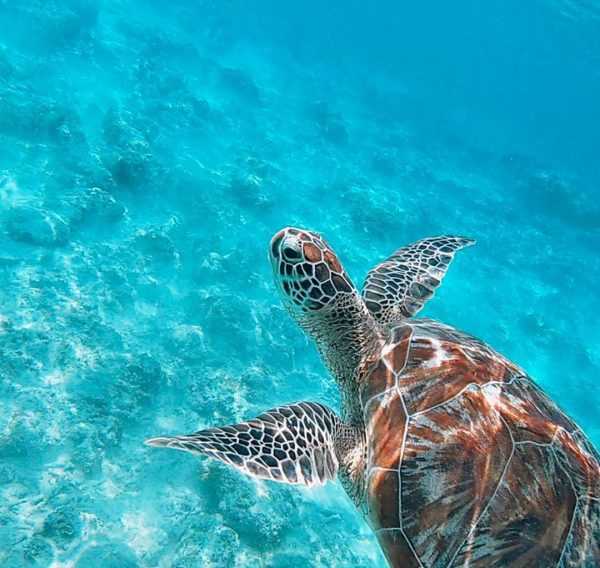 3) GORGEOUS BEACHFRONT FAMILY VILLAS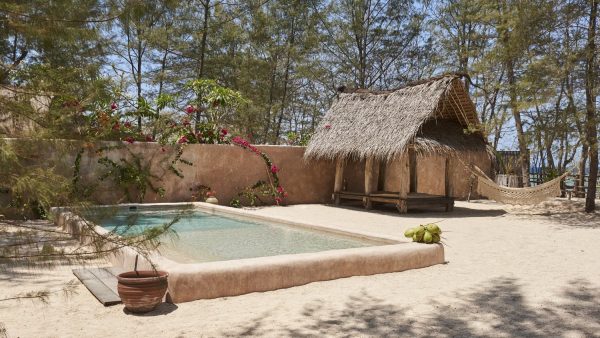 What's not to love, really!
---
See our villas in Bali & The Gili Islands. Selected and inspected by Villa Finder
Please follow and like us: