Bali makes a great place for a family holiday, but everyone needs a break from the kids every once in a while. Whether you just want to unwind for a couple of hours over cocktails or are planning a whole day excursion that's not quite kid-friendly, here are a few childcare services in Bali that will leave you feeling reassured that your little ones are in safe hands.
Babysitters and nannies in Bali:
The Balinese are known for having a great attitude towards children, and, as can be expected on an island with such a reputation, there are plenty of babysitting services to choose from.
First things first though, check to see if your hotel has an in-house babysitting service or a kids club. You will find that most of the big resorts offer something in the way of childcare and a kids club in your own hotel can be a great way for your kids to make a few holiday friendships.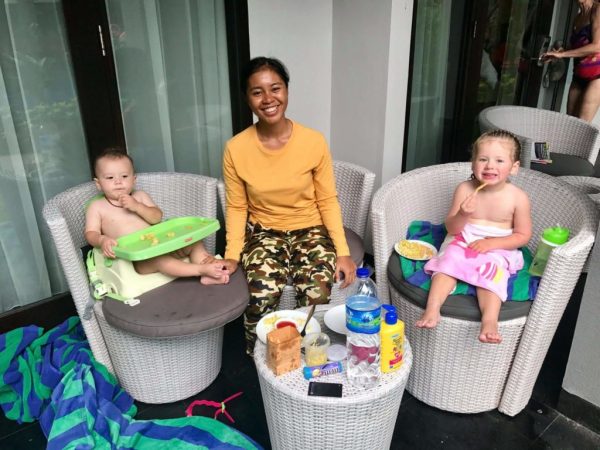 If you are looking for a more long term arrangement, you will be best off hiring a nanny. Like most other services in Bali, this is not likely to break the bank as fully qualified childcarers can be hired for very reasonable rates. A full-time Bali babysitter will take care of all your kid's basic needs, including nappy changing, cooking meals and providing entertainment. They will also accompany you on any family day-trips, giving you the chance to relax whilst knowing that someone is keeping their eye on the kids. All you really need to be aware of is that you will have to provide your nanny with food and somewhere to sleep (either a separate bedroom or a space to sleep in your children's room).
There are plenty of independent nannies in Bali that are not affiliated with any agency, and you will find adverts for many of them online. If, however, you are wary of trusting your kid's safety to the veracity of an online review, you'd be better off contacting one of the many babysitting agencies operating on the island as they will be able to provide you with a qualified, and background checked, nanny.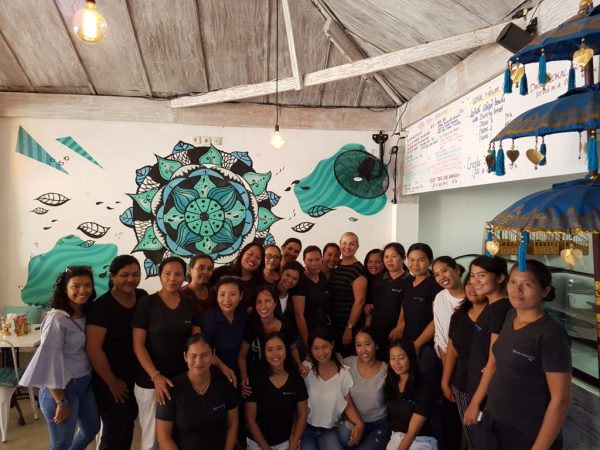 7 Bali babysitting services you can check out:
This is an Australian run babysitting service which has, over the last few years, earned itself a reputation as one of the best childcare companies on the island. They only hire experienced nannies that have undergone a background check, are proficient in English, up to date with all their vaccinations, and trained in first aid and CPR.
Some of their nannies have experience working with children with mild forms of autism or other cognitive impairments and are also able to provide additional assistance for those who have audio or visual issues. If you have a child with special needs, make sure to mention it in the booking and the agency will work with to find the most suitable nanny, or, if necessary, point you in the direction of a company that provides specialised care.
Villa Finder's tip: Nannies can be hired for a few hours a day or as a live-in pair of helping hands for the duration of your holiday. It's a good idea to book well in advance though as this is an in-demand company!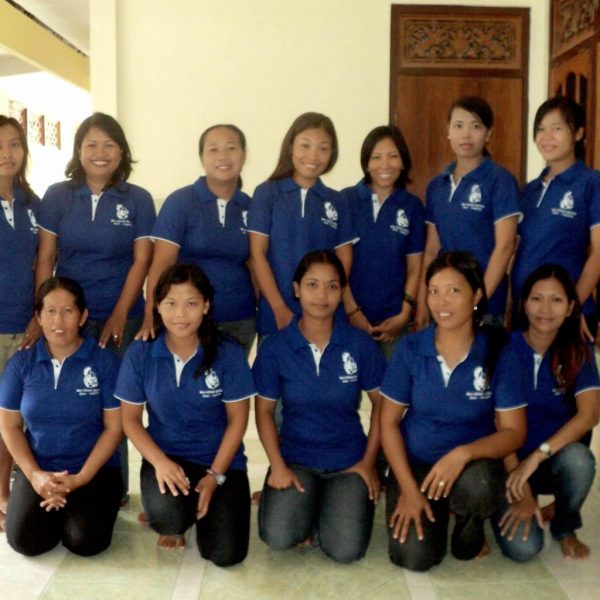 The Bali Krisna Service has been caring for kids since 1991, making it one of the most experienced childcare companies in Bali. All of their nannies have received training from the BIMC (the best international healthcare facility on the island), are able to provide their own transport and speak some level of English.
When you book, make sure to list all your requirements and your nanny will be hand-picked to suit your needs.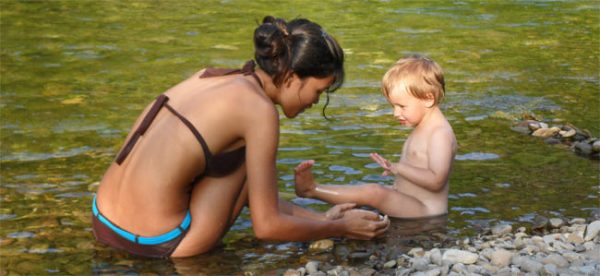 The motto of the Bali Babysitter Club is 'Be safe and be engaged' and they pride themselves in offering a personalised care service. All of their nannies are encouraged to provide children with a fun and caring environment and, as with the above agencies, they are able to speak at least a basic level of English and have been trained in first aid; at the BBC, they are also required to have a minimum of 3,000 hours experience.
Bali Babysitter Club provides both live-in and live-out childcare for expats and tourists and their nannies will be happy to accompany you to other islands in Indonesia should you wish to explore a little further afield.
Villa Finder's tip: If you are staying at one of our villas, let our Concierge team know and we will arrange a babysitter to come to you 🙂
Check out our family villas in Bali
Day Care Centres in Bali
If you just want a few hours to yourself, but still aren't sold on the idea of hiring a nanny, then there is no need to worry, Bali has plenty of colourful and creative daycare centres that will provide your kids with a great opportunity to socialise and have fun learning a few new skills.
Be aware that most daycares have minimum ages for the children they will accept (usually around 2 yrs old) and that children younger than this may need to be accompanied by a carer. Also, most centres close around 5 pm so if you need someone to look after the kids in the evening you will have to find a babysitter.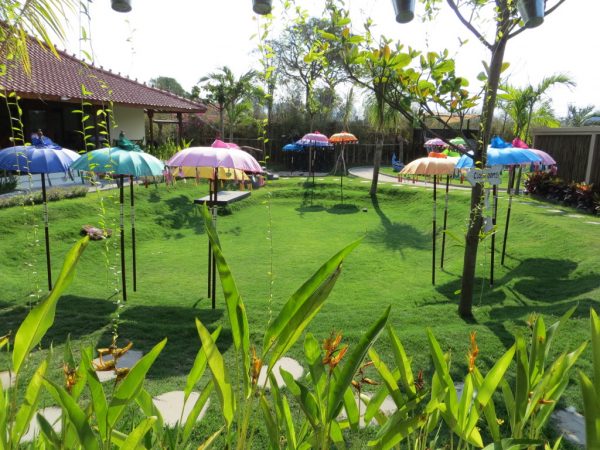 Anak Atelier is an international kindergarten and pre-school, located on the Bukit Peninsula, that also offers day classes and short-term childcare for visiting families. The school, which caters for children aged 15 mnths – 6ys, takes a fun and creative approach to learning, with classes including, cooking, music and yoga, as well as plenty of opportunities for outdoor play. Kids can be booked in for either a full or half day programme, but bookings must be made a day in advance.
They also have a beautiful outdoor playground (with a sandpit, stream, wooden climbing frames and plenty of grassy space etc) that is open Monday to Friday between 3pm – 5pm (and from 9am during school holidays) and is available to all families for a small entrance fee. Plenty of comfy, shaded seating areas are provided for spectating parents and food and drinks orders can be placed at a neighbouring cafe.
Ages: 15 mnths – 6yrs
Location: Belakang Warung In Salt Kuta Selatan, Jl. Pantai Balangan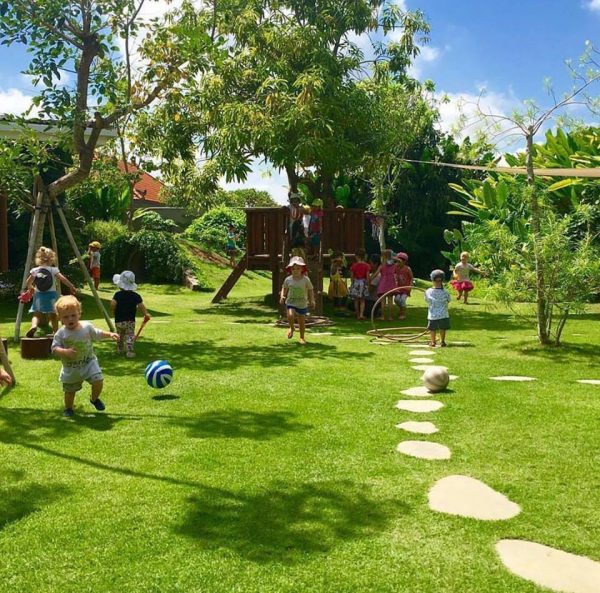 Open 7 days a week (8am – 5pm), the Garden Early Learning Centre is the perfect place, for anyone based in the Canggu area, to drop the kids off for a couple of hours. This is an eco-friendly centre with a focus on green living, healthy eating (all food comes from the nearby Sprout Cafe) and creative learning (including crafts, gardening and plenty of play). All the staff have undergone background checks, and are certified in first aid and CPR, so you can be sure that your kids will be well taken care of. No booking is necessary, but children under the age of two must be accompanied by a carer.
Ages: 2 – 12 yrs
Location: Jl. Raya Semat No.18A, Canggu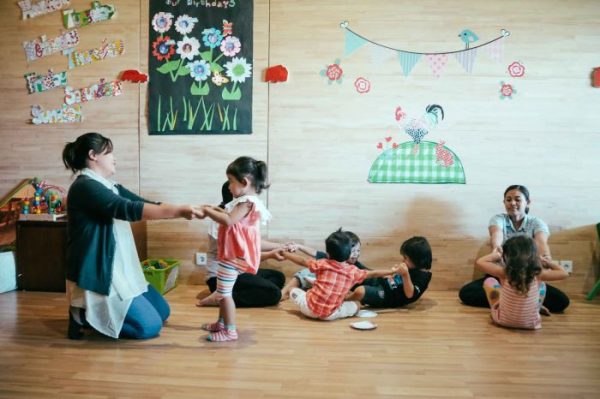 Cheeky Monkeys is a non-religious childcare service that opens its doors to children of all nationalities. They believe that fun and interactive learning can help to develop and inspire each child's unique personality and their colourful indoor and outdoor activity areas, provide the perfect environment in which to do this. Upon arrival each child, whether they are staying for the whole day, or, just a couple of hours, is given a free educational craft pack and the chance to join in a ton of fun activities, including cooking, Balinese dance, face painting and circus workshops.
Ages: 1 – 10
Location: Jl. Danau Tamblingan No.82, Sanur
Please follow and like us: