Indonesia is one of the world's best coffee growing regions and Bali does not disappoint when it comes to delivering some great cafes in which to enjoy the perfect brew. The ever-present Starbucks may have set up shop here long ago, but with such a thriving scene of independent coffee shops serving a range of delicious regional coffees, why not try something new and a little bit different? Check out the best cafes in Bali!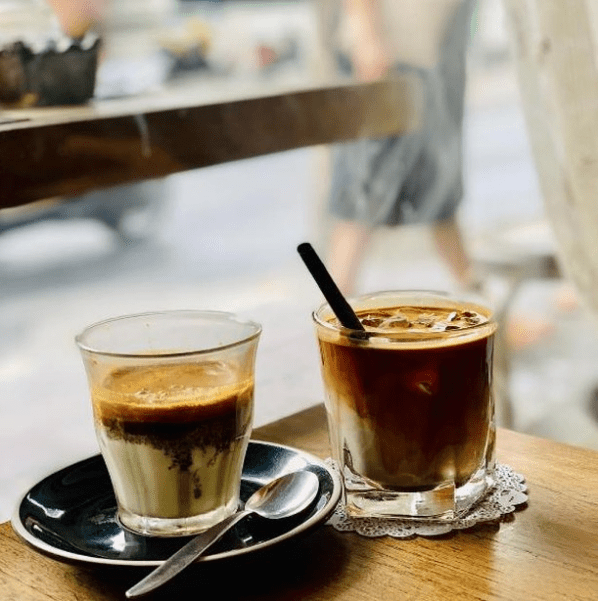 Since opening its doors in 2011, Revolver has developed a cult following. Behind an inconsequential set of doors, down a side alley in the middle of Seminyak, the cafe opens up TARDIS like into a sizeable multi-room venue. To get the best spot, head through the first bar and don't stop until you reach the surprisingly pink, in a bohemian kind of way, backroom. As far as the coffee goes, it's widely regarded as some of the best in Bali; their house blend (a combination of Colombian, Guatemalan and Papua New Guinean beans) can now be found in hotels and cafes throughout the island and the cold brew is not to be missed.
In the evenings the place transforms into a restaurant and cocktail bar – this is one place you really can't go wrong with an espresso martini!
Location: Jl. Kayu Aya Gang 51, Seminyak
Wondering where our favourite spots in Bali are? Check out our Bali Travel Map!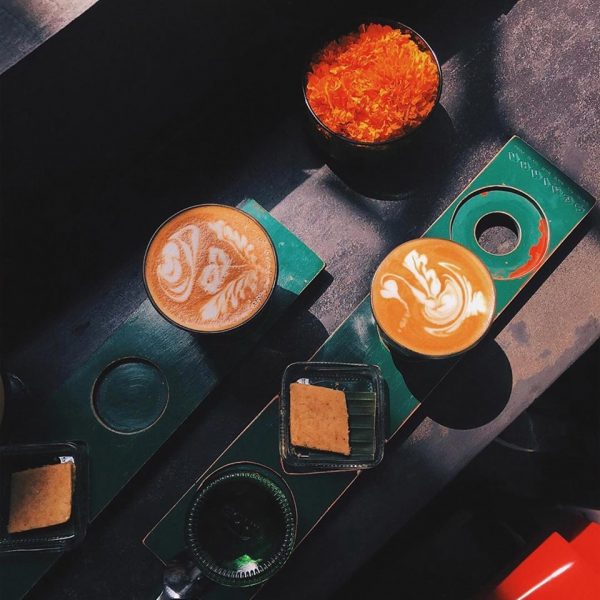 One of the first, and, definitely still one of the best, in Ubud's crowded cafe scene. Seniman is the destination of choice for digital nomads providing them with the only two things they really need: great WiFi and even greater coffee. Ok, so the funky furniture, pleasant ambiance and tasty snacks also add to the allure.
For anyone who wants to learn about home-brewing, or, master the art of drawing intricate designs on their lattes, this is definitely the place to come as Seniman runs a workshop with courses dedicated to training would-be baristas in all aspects of coffee making.
Location: Jl. Sri Wedari No.5, Banjar Taman Kelod, Ubud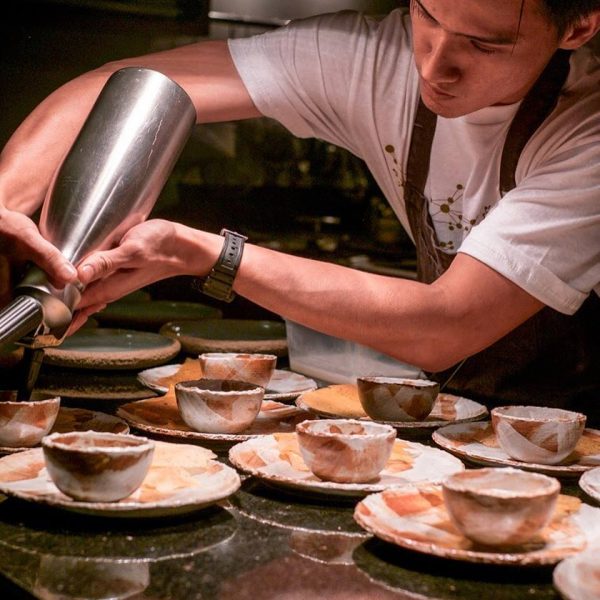 Lying just a few steps from Canggu's Berawa Beach, Hungry Bird provides the perfect location for an island cuppa. The cafe was opened a few years ago by a self-made Indonesian man with a love for the beans. The care taken in all aspects of Hungry Bird definitely comes across in the flavour of the coffees they serve. Beans are sourced from all over Indonesia, as well as a few other places and then roasted onsite – you simply cannot get a fresher cup of joe.
Location: Jl. Raya Semat (Jl Perancak) No.86, Tibubeneng
Related: The best restaurants in Bali: 6 amazing places to go out for dinner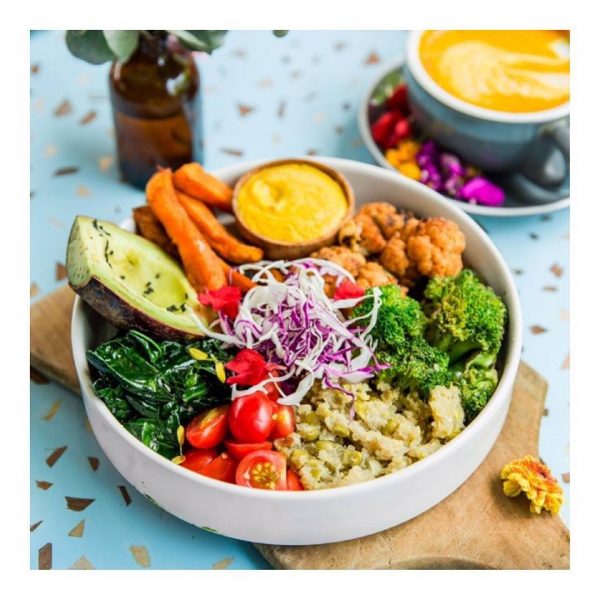 Come here for all your vegan-coffee-biking needs! That might seem like a strange combination, but somehow, Pelaton makes it work. This is a stylish and green cafe that places a huge emphasis on the importance of conservation and the lofty, but noble, belief that if we all work together, we can change the world; the name Pelaton even means a 'group of cyclists riding together'.
They serve a wide range of vegan dishes, insta-worthy smoothie bowls and kombuchas, but, if it's coffee you are after, I hear great things are said about the coconut latte. Or, if you want to take things a step further, go for their version of an affogato – coconut ice-cream and espresso.
Location: Jl. Pantai Berawa No.46, Canggu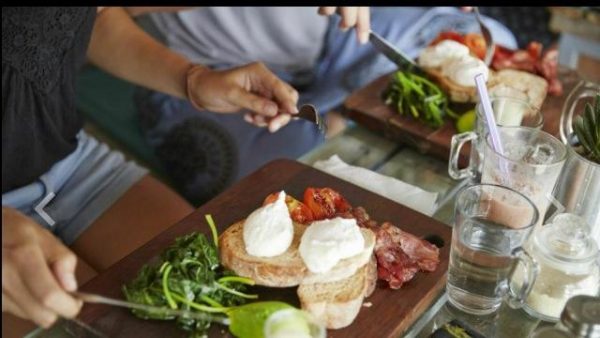 Although it looks like little more than a roadside shack from the outside, the interior is a perfect example of urban chic, think concrete and wood. With menu items called things like the 'Hipstar' (a smoothie bowl) it's clear that this is one venue that both fully understands and embraces its target demographic! As for the coffee, it is as good as you would expect to find in any independent shop back home.
Location: Jl. Canggu Padang Linjong No.49, Canggu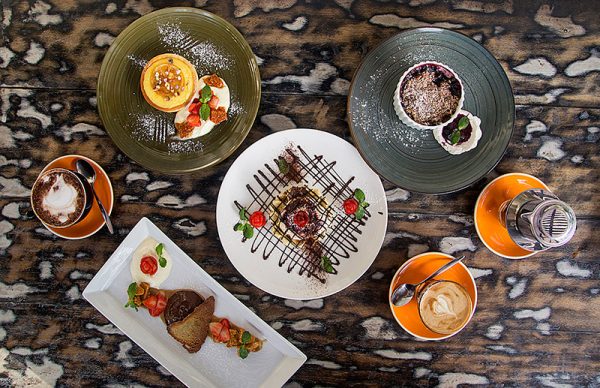 This is a cozy coffee shop/bistro in downtown Seminyak serving a great range of coffees, including a Vietnamese Drip, with condensed milk, and an iced coffee topped with so much whipped cream that it's frankly obscene!
Grain works with coffee farmers from all over Indonesia, helping to encourage sustainable farming practices. To support these efforts they introduce a new single-origin coffee from somewhere in the archipelago every month, making it a destination worth going back to again and again.
Location: Jl. Raya Seminyak No.18X, Seminyak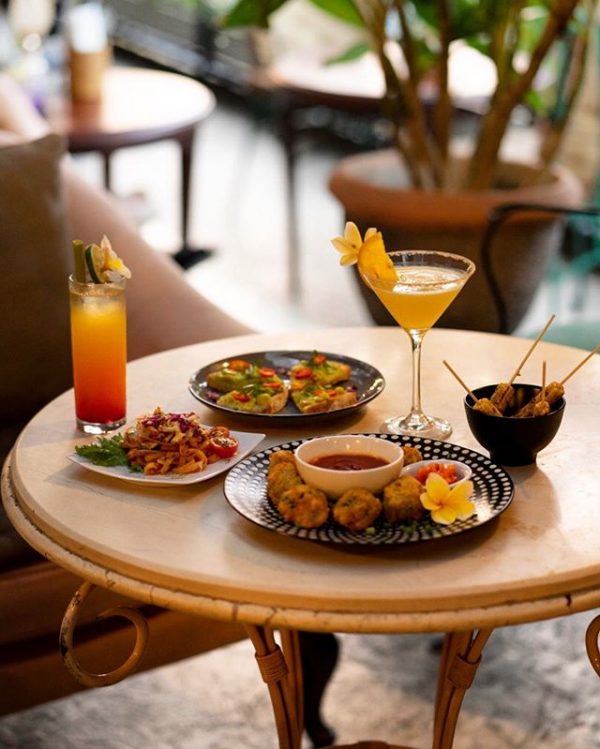 At the Lazy Cats Cafe in Ubud, they have a positive take on the concept of laziness: that it's all about spending a little bit of time focusing on yourself, without feeling the need to actually do anything. In order to help their patrons accomplish this, they have created a cafe with the perfect ambience, a rustic interior, plenty of comfy chairs and just the right amount of boho flair.
They have a variety of coffees on offer and, if you are feeling a bit peckish after getting your caffeine fix, you can sample one of the dishes on their delicious veggie menu.
If you can't get enough of the Lazy Cat coffee whilst you are in Bali, then don't worry, you can buy a bag, or two, to take home with you – all of them have fun name such as 'Purr', 'Meow' and 'Roar'.
Location: Jl. Raya Ubud, Ubud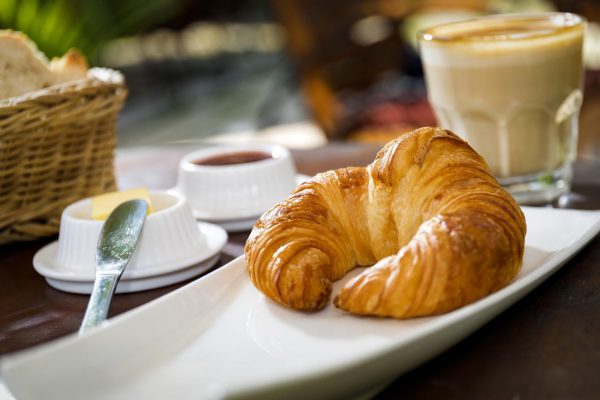 Monsieur Spoon is a fabulous chain of French patisseries that opened up in 2012 and now has several outlets in Bali's most popular hotspots. They serve delectable French treats of both the sweet and savoury varieties including croque monsieur, millefeuille and tarte aux chocolat, most of which make the perfect accompaniment to a good cup of coffee. They also have a babyccino on the menu, so there is something to keep the little ones happy
Basically, you won't find a better eclair this side of Paris, and, don't even get me started on colourful macarons!
Villa Finder's tip: if it hasn't been made clear enough on this magazine, this one is our firm favourite. Our colleagues in the Singapore office can't get enough of this whenever the come here. It's best to enjoy it at your Bali villa 😉
Location(s):
Canggu: Jl. Pantai Batu Bolong No.55, Canggu
Petitenget: Jl. Petitenget No. 112-A, Kerobokan
Seminyak: Jl. Kayu Cendana No. 2, Oberoi
Umalas: Jl. Umalas 2 No. 43, Kerobokan
Ubud: Jl. Hanoman, Ubud
Please follow and like us: