One of the main reasons many travelers flock to Jimbaran is to munch on delicious seafood at the famous Jimbaran Bay. The freshly caught fare from the ocean is available every day and served at lively, lovely restaurants at the beach, giving you the best view of Bali's magical sunset. The seafood restaurants are located right on the beach with tables set out on the sand. With the sea breeze, the sunset and the mouthwatering food, Jimbaran Bay has everything you could possibly want for a romantic evening out with your loved one. It's also perfect for a memorable dining feast with the family! The starry night sky above combined with the city lights reflecting on the ocean makes the atmosphere truly magical!
Out of all the seafood restaurants sitting next to each other on the beach, which one should you choose? Here's our pick of the best seafood restaurants in Jimbaran: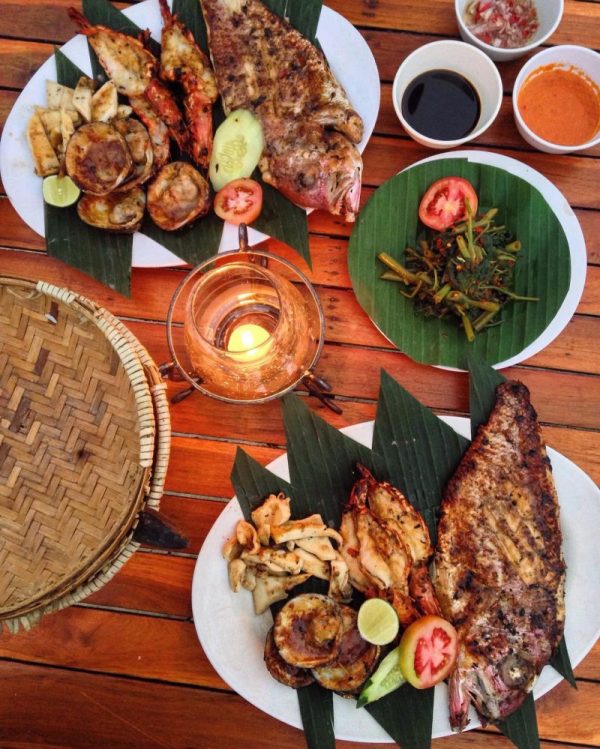 Good value & great vibes: Made Bagus Cafe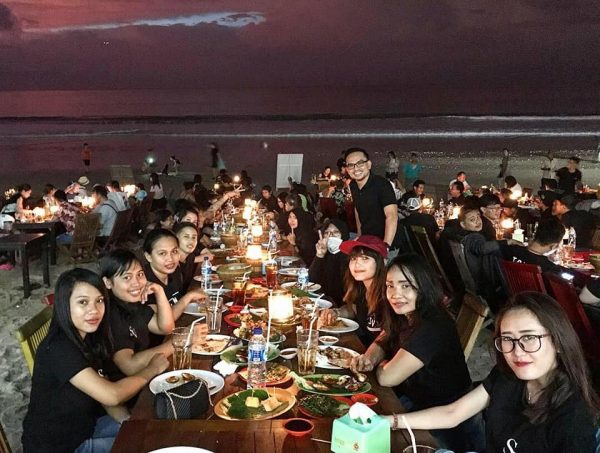 Made Bagus offers great value for money. The friendly staff is attentive and efficient in getting your meal to the table as fast as possible, fresh from the grill. Go for a mixed platter to have a taste of everything. Make sure to ask for extra sauce as it is incredibly yummy.
The most popular choice for seafood in Jimbaran: Menega Cafe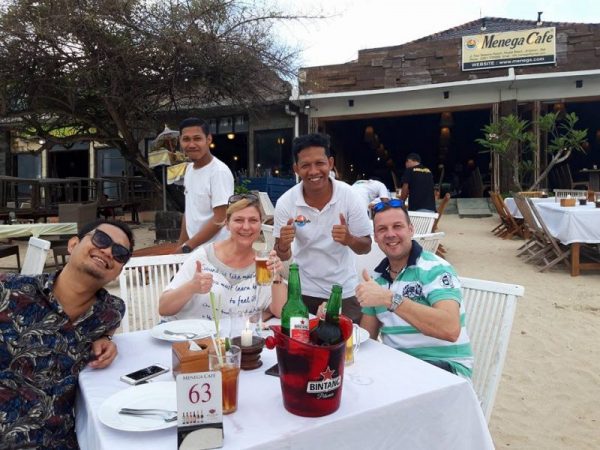 Menega Cafe is the busiest and most popular seafood restaurant at Jimbaran Bay. To make sure you get yourself a table, it's important to arrive early or 5 pm at the latest. If you show up just before sunset, you may need to wait for up to an hour to get a table! Once you're sitting comfortably with a cold Bintang beer in your hand, be sure to place your order quick! Menega Cafe has special menus with giant prawns, BBQ clams, lobster and grilled crab. Go get your share.
Yummy beachfront dinner at Jimbaran 'seafood bay': Lia Cafe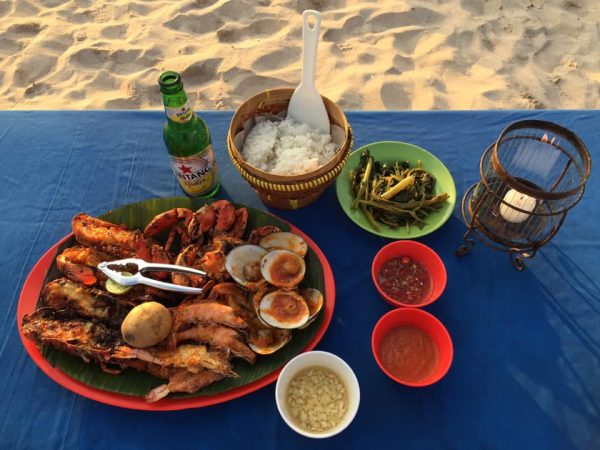 Friendly services, excellent seafood, gorgeous sunsets, Lia Cafe is yet another great choice to sit down for the sensational beachfront seafood dinner. Nothing fancy on the outside but wait until you taste the food! The seafood platter is extremely good and there have been raving reviews about the prawns, too.
Final thoughts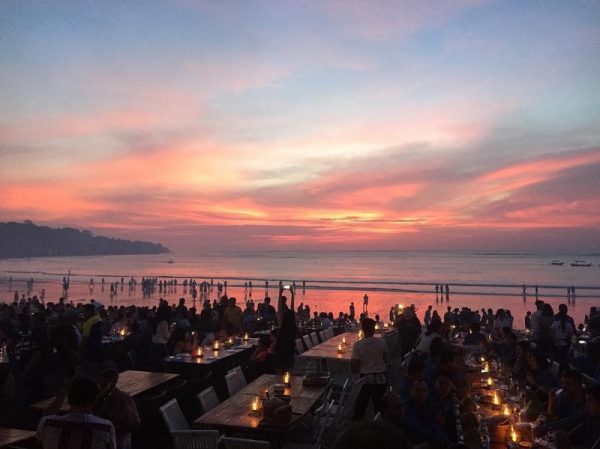 Finally, we have to admit…Jimbaran Bay is definitely not the cheapest place to go for dinner in Bali but if you love your seafood and dining on the beach is on your bucket list, Jimbaran is definitely an experience you should not miss out on! The food is fresh and cooked just the way you like it- on the spot. Seafood simply doesn't get better than that! On a side note, you can also head down to the fish market in Jimbaran yourself to buy that red snapper and cook it at the villa or, even better, have it cooked for you by the villa's chef- easily arranged through our free concierge service!
Want to stay in Jimbaran? Check out our villa collection in Bali. Inspected and selected by Villa-Finder.com
Please follow and like us: