If you're a foodie, there's no denying that you'll be right at home in Mauritius. Indeed, this island is particularly known for its delightful cuisine that blends elements from around the world. It wouldn't be surprising if you get European and Asian cuisine in the very same meal. So versatile is Mauritian cuisine! Best of all, you will always have your pick when it comes to choosing restaurants since the island has a fair share of cafes, snacks, bars, small-scale, family-owned as well as gourmet restaurants. Check out our selection of the best restaurants in Mauritius!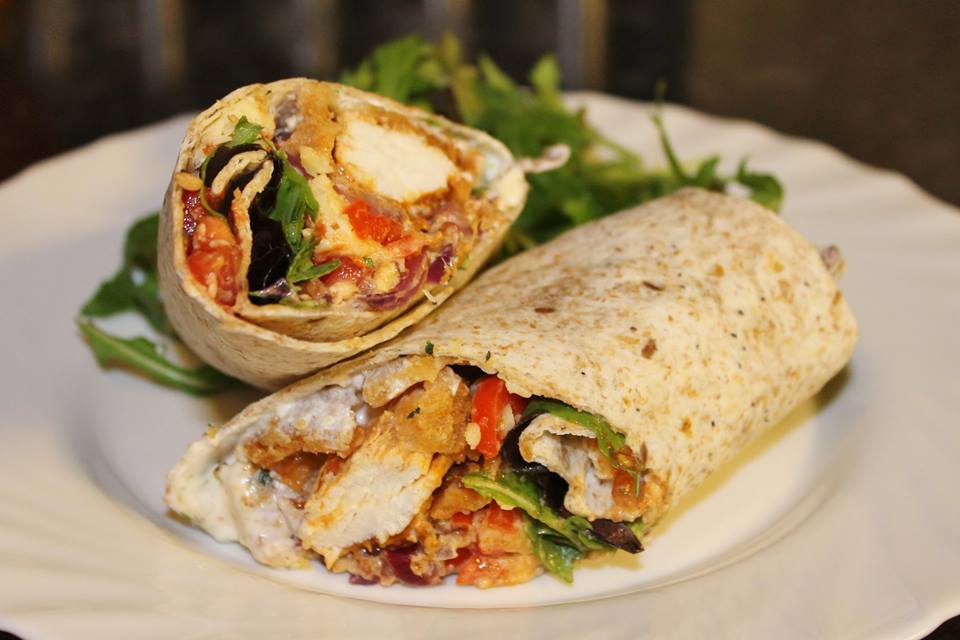 Dallas Yesh Cuisine 'n' Bar may be relatively new but this eatery has rapidly soared to emerge as one of the best restaurants in Mauritius. With a meticulous and highly dedicated chef, this restaurant specialises in typical Mauritian snacks and delicacies as well as fusion cuisine with European and Asian touches. Mauritians are notorious for their obsession with football, so if you really want to soak in a vibrant and energetic ambience, be sure not to miss footie nights at the restaurant. You'll be able to cheer your favourite team along as you watch the match unfold on the flat screen.
There's no denying that Dallas Yesh Cuisine 'n' Bar is undoubtedly the place to be if you want to mingle with friendly locals in an eclectic atmosphere with live music playing in the background. Best of all, the chef even offers interactive cooking lessons, providing the ideal activity to tourists who want to get acquainted with the world-famous Mauritian cuisine. Prices are surprisingly affordable in spite of the freshness and quality of the ingredients, and this restaurant easily caters to just about any palate.
Contact number: +230 5478 1518 / +230 5755 3761
Address: 109, La Peyrouse, Eau Coulée, Curepipe
Opening hours: Sunday to Thursday from 3pm to 10pm, Friday and Saturday from noon to 11pm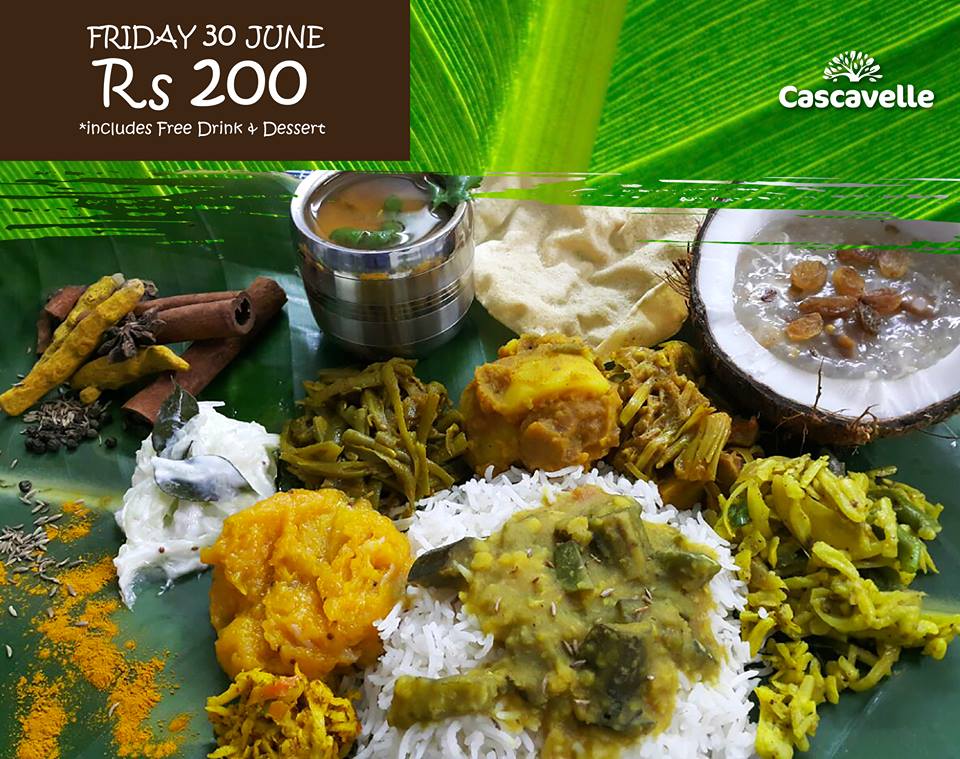 Lemon Taste might be a small restaurant found in the food court of a popular shopping mall, but it is undeniably a firm favourite among Mauritians. This restaurant is particularly renowned for its monthly '7 cari' menu, which is basically an Indian-style feast comprising of seven different types of curries served the traditional way with rice on banana leaves. A free lemonade and desert only serve to complete this image of culinary perfection. Lemon Taste maintains an affordable pricing in spite of its excellent dishes, which only serves to enhance its popularity all over the island.
This particular establishment also serves a blend of Mauritian and Indian cuisine, which gives you the chance to sample traditional local delicacies, such as octopus curry, fried Indian flatbreads, salted fish in a tomato stew and much more.
Contact number: +230 5779 1081
Address: Cascavelle Shopping Village, Black River
Opening hours: Monday to Sunday 10.30am to 9pm
Located in the tourist hub of Grand Baie, in the north of Mauritius, Le Capitaine is known across the island for its exquisitely fresh seafood and unbeatable views of the Indian Ocean. In fact, this restaurant is set right alongside the beach, which only serves to enhance the overall air of freshness that lingers in the air. Bursting with flavours and colours, this restaurant bursts into life at night, where locals and tourists from all over the island mingle over ice-cold cocktails and tapas.
The prices can be a bit steep, but that's to be expected, considering that the place specialises in various types of gourmet seafood, including lobster. Some favorites off their main course menu include, but are not limited to, Dorado Fillet cooked in banana leaves with coconut, spices and coriander, Whole Lobsters grilled in the oven and served with a side of asparagus and risotto, pan-fried Beef Fillet with tarragon cream or even their majestic seafood platter which includes just about anything from clams, gambas, tiger prawns, oysters, mussels, razor clams, calamari, crab and lobsters that are braised with tropical herbs and olive oil.
Contact number: +230 263 6867 / +230 263 7526
Address: Royal Road, Grand Baie
Opening hours: Monday to Sundays, 11am to 11pm
Related: Best kid-friendly activities in Mauritius: Fun-filled holidays for the family!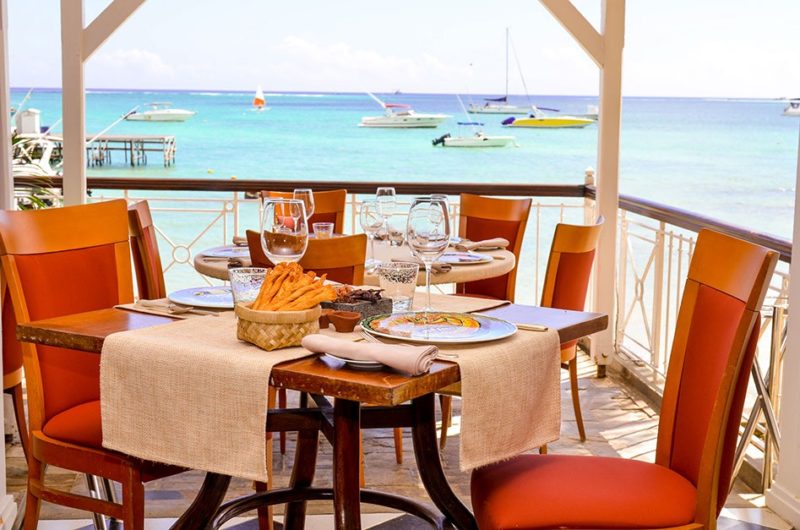 Found in the north-western coast of the island, Le Pescatore embodies fine Mauritian dining at its finest. Best of all, this restaurant offers a panoramic view of the Indian Ocean, which is only enhanced by its veranda seating. With a highly experienced local chef, this particular restaurant only uses the freshest of ingredients- which is a given, given that the restaurant is literally on the ocean's doorstep.
Le Pescatore is also known for its excellent welcome and warmth, as well as its exclusive wine collection. In fact, the staff will never hesitate to recommend the ideal wine-seafood pairing to enhance your dining experience. At this restaurant, you can expect to find traditional Mauritian and French dishes on the menu, along with exclusive fish and seafood fares and other fine dining options.
Contact number: +230 265 6337
Address: Coastal Road, Trou aux Biches
Opening hours: Monday to Fridays noon to 2pm, Saturdays 7pm to 10pm
Thinking of staying in the area? Check out Villas Trou aux Biches!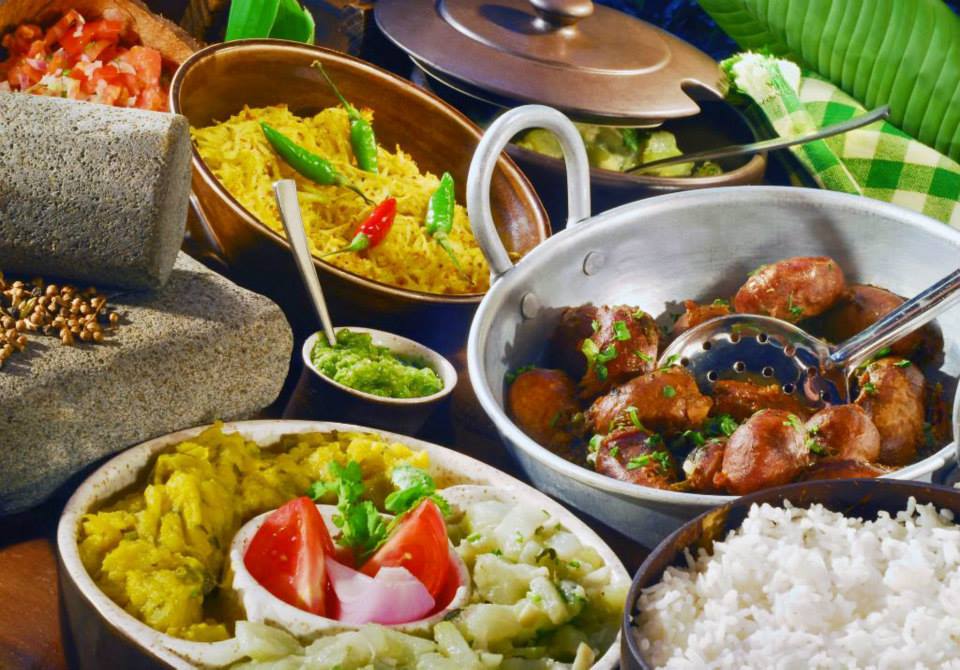 Conceived to provide locals and tourists alike with an absolutely authentic Mauritian dining experience, Escale Creole is in our top 15 list and for good reason. This particular establishment specialises in 'Manze Lacaze', which means 'genuine home meals'. You will be able to sample some popular creole delicacies which are present in just about any Mauritian household at dinner time. You will find wild deer salami, traditional chicken curry with Indian flatbread, salted grilled fish or salted fish with cabbage and sausage stew, among others. This restaurant is owned by a dynamic and highly friendly mother-daughter duo who are heavily involved in the kitchen.
You can choose from the gourmet menu or the creole meal menu, which is served with beans or lentils, rice, chutneys and hot veggies. Because it is located in Moka, in the centre of the island, this establishment is easily accessible and very popular among expats.
Contact number: +230 5422 2332
Address: Bois Cheri Road, Moka
Opening hours: Monday to Friday from noon to 2.45pm
Located in the charming village of Balaclava, Château Mon Désir is located in a colonial-style building with a distinctively elegant air which perfectly reflects how life used to be in Mauritian under the French rule. According to the restaurant, you will be treated to 'fine dining at its best', and this is an opinion which is certainly shared by locals and tourists. Overlooking the Citron River as well as the famous Historical Ruins of Balaclava, Château Mon Désir is undoubtedly on the expensive side but most people agree that it's well worth the price.
From brunch to high tea, special themed evenings, lunches and dinners, patrons will undeniably have their pick of choices from an extensive A La Carte Menu. Some of the more popular dishes include the Minestrone of fancy vegetables with wild rice, parmesan cheese and shaved black truffles, Indian Ocean rock lobster curry served with coriander rice, fresh palm heart and coconut milk, Puff pastry with eggplant, mozzarella, zucchini, tomato gravy and mushroom coulis, and much more.
Contact number: +230 204 1000
Address: Maritim Resort & Spa Mauritius, Turtle Bay, Balaclava
Opening hours: Tuesday to Friday 7pm to 10pm, Saturday 3pm to 10pm, Sundays 11am to 2pm
Located in Bagatelle, the largest shopping mall in Mauritius, Savinia Bistrot embodies what gourmet meat-based dining is all about. Designed in such a way so as to radiate the cosiness that comes with stepping into a typical French Bistrot, this particular establishment employs an authentic 'Maillard Reaction' technique when cooking their steaks. This particular technique will ensure that your steak is always served with a glorious crust and extra juiciness. This bistrot is also known for using a Spanish PIRA charcoal oven which has an aromatic smoke and is made from sustainable wood.
Some of their most popular items include steak tartare, seafood gratin, locally-grown peppers stuffed with ground beef, 60-day aged T-Bone steaks and many more. You'll also find set business lunches menu which specifically caters to patrons who only have a short time to eat before rushing back to the office.
Contact number: +230 468 8450
Address: Bagatelle Valentina Link Rd, Vacoas-Phoenix
Opening hours: Monday-Thursdays and Sundays 11am to 9.30pm, Fridays and Saturdays 11am to 10pm
Set high up in the mountain ranges of Black River is Restaurant Le Chamarel. The place has everything to please anyone who wants to enjoy a sunny Al Fresco lunch with unsurpassable views of the sparkling lagoon. Bordered by a lush green forest that houses rare birds, wild deer and monkeys, Restaurant Le Chamarel is indeed conceived to offer a unique dining experience. This restaurant is also known for its stunningly aromatic coffees sourced from its own plantation. With a capacity of 125, Restaurant Le Chamarel also offers the ideal setting for private parties.
Their menu is quite diverse, with dishes that range in prices. However, while Restaurant Le Chamarel is open for lunch every day, it is only open for dinner upon request (minimum 50 people). It specialises in Mauritian, fish, seafood as well as European dishes.
Contact number: +230 483 4421
Address: La Crete, Chamarel main road, Chamarel
Opening hours: Monday to Sunday noon to 3pm
One of the best fine dining restaurants in Mauritius, The Plantation Club is owned by Outrigger Hotels and Resorts. While it is undeniably on the more expensive side, this restaurant is known for its striking blend of flavours and meticulous service, care as well as attention to detail. Nestled amidst acres of soothing greenery, this particular restaurant faces a pool, which only serves to enhance the overall vibe of opulence and luxury that surrounds it.
The Plantation Club is especially renowned for its Sparkling Wine Breakfast and Brunch, Daily Afternoon Tea and seafood dinners. The establishment is set in a French-style colonial building that harmoniously blends with the distinctively sophisticated air around the place. It is located in the scenic southern coast of Mauritius.
Contact number: +230 623 5000
Address: Outrigger Mauritius Beach Resort, Allee des Cocotiers, Bel Ombre
Opening hours: Monday to Saturday 7am to 10pm, Sundays 11.30am to 4pm
Located in the food court of the Jumbo Phoenix Mall is Sen and Ken, a small restaurant which seamlessly blends the very best of Mauritius and International Cuisine. Indeed, the long lines of people queuing up in front of the restaurant bear testimony to the glorious freshness and affordability of this particular establishment. Patrons can relish in the bold blend of flavours offered by the delectable Indo-Mauritian 'Thalis', which basically consist of mild, sweet and fiery chilis served with rice and Indian flatbreads, complete with a tapioca-based desert. And because they don't do things halfway, Sen and Ken even serve up Asian dishes such as dumplings, noodles and stir-fried, as well as Italian fares such as lasagna and pizzas.
Contact number: +230 5757 5239
Address: Avenue Sivananda, Phoenix Commercial Centre, Quatre-Bornes
Opening hours: Monday to Sunday, 11am to 9pm
Located not far from the pristine beach of Flic en Flac, Domaine Anna Mauritius is beautifully surrounded by a large sugar cane field, complete with lakes and wooden bridges. Offering both indoor and garden seating, this restaurant is known for both its picturesque setting and delectable dishes. Because it is set in the midst of a plantation, the road leading to Domaine Anna is nothing short of scenic.
The best thing about this restaurant is that it offers both fine dining as well as typical Mauritian dishes. It is especially known for its seafood-based fares, such as grilled lobster and calamari, seafood risotto and the likes. The prices can be a bit expensive, but then again, it is one of the most popular restaurants in Mauritius. It is also recommended to book in advance since getting a table can be hard, given the restaurant's popularity and reputation.
Contact number: +230 453 9650
Address: Morcellement Anna, Flic-en-Flac, Black River District
Opening hours: Tuesday to Sundays noon to 10.30pm
12. Miss Daisy Bistrot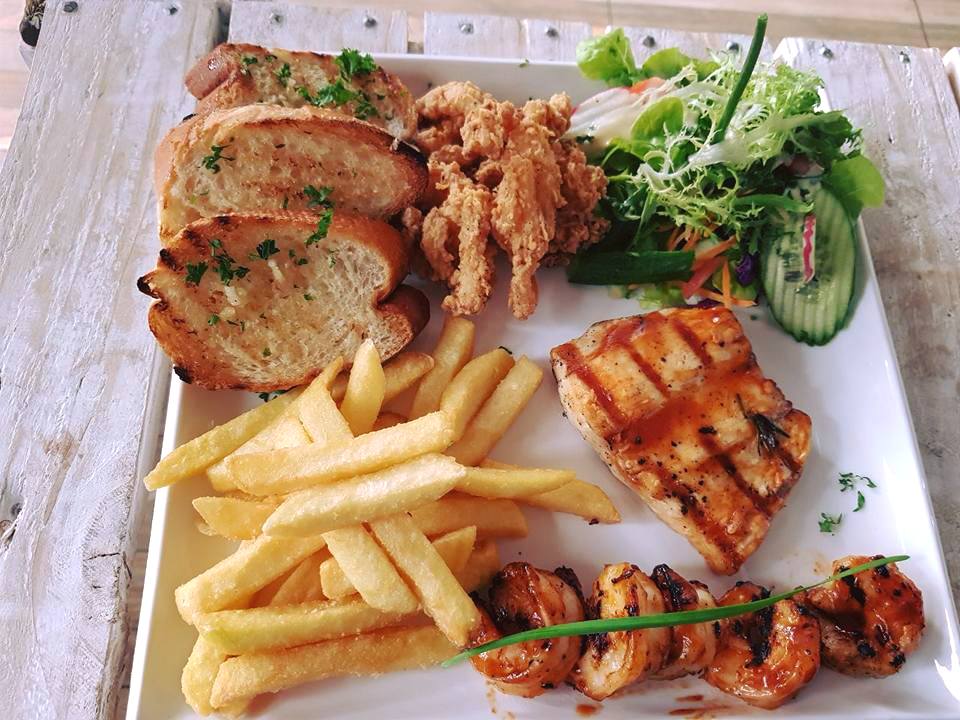 Located in the town of Rose-Hill, in the centre of the island, Miss Daisy Bistrot guarantees a delectable homely flavour. With a menu that changes every day, this particular establishment is also known for its highly reasonable prices. While the daily changing menu normally sports traditional local dishes such as lamb curry with rice and a side salad, the restaurant also serves international fares such as chicken burgers served with fries, pan-fried fillet of dorado fish served with chips and a gratin, and much more. To help you beat the notorious Mauritian heat, Miss Daisy Bistrot also serves up homemade ice teas.
Additionally, the restaurant is known for its extensive selection of homemade cakes, such as lemon poppyseed cupcake with strawberry frozen yoghurt frosting, carrot cake with cream cheese frosting, bubblegum, vanilla and rose macarons and many more.
Contact number: +230 465 3128
Address: Dr Ferriere Street, Beau Bassin, Rose Hill
Opening hours: Monday to Saturday 9.30am to 4pm
Ah Youn has been a solid favourite among locals for decades now. This restaurant first opened its doors in the coastal village of Flic en Flac, right opposite the sea but quickly opened a second establishment in Vacoas. In spite of its stunning popularity, Ah Youn maintains affordable prices. You will find various Asian and Mauritian dishes on the menu include sizzling lamb, fried rice and noodles, Pecking Duck, Duck in Black Bean sauce.
Contact number: +230 453 9099
Address: Royal Road, Flic en Flac
Opening hours: Noon to 10pm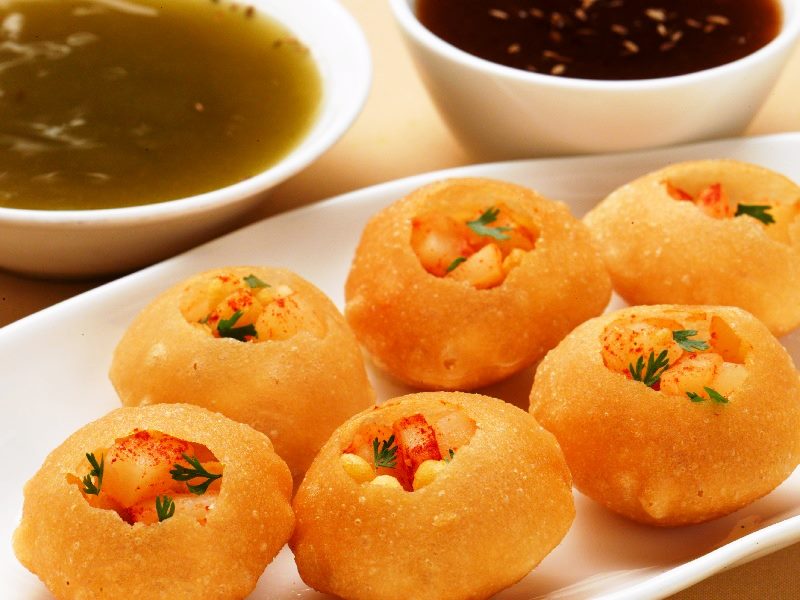 This Indian-themed restaurant is relatively new in Mauritius but it has quickly risen in popularity. The restaurant is in the business hub of Ebene town. Hence, it can be quite packed at lunchtime. However, this is one of the rare establishments in Mauritius that offer generous portions at highly affordable prices. You can even book the Indian lunch buffet, complete with naan bread, Mauritian and Indian salads, curries, desserts and drinks.
Contact number: +230 5788 2288
Address: Ebene Commercial Center, Ebene, Quatre-Bornes
Opening hours: Monday to Sunday 11am to 6.30pm
This small restaurant first opened its doors in a food court in Port Louis and has very rapidly risen in popularity thanks to its freshly made flatbread served with piping hot vegetarian, chicken, lamb or fish curries. After its rapid success, Roti Aka Vinoda opened its doors right on the beach of Flic en Flac. It is very easily distinguishable from the long lines of people waiting for a couple of generously-sized flatbreads which they can enjoy right there by the water's edge. The best thing about this restaurant is that the flatbreads are made fresh in front of you and while this may contribute to the waiting time, most patrons do agree that it's certainly worth the wait!
Contact number: +230 5762 5727
Address: Venus, Bel Village Port Louis, Royal Road Flic en Flac
Please follow and like us: