There's no denying that Mauritius can be an extremely fun and entertaining place for your holidays. Whether you're looking for a short break or an extended vacation, there's no denying the number of activities that will thrill adults and children alike, perfect if you want to travel with the whole family. From jaw-dropping safari rides in the largest animal preservation enclosure on the island to exhilarating quad biking expeditions fringed by acres of deep green terrain, rests assured that you'll never run out of things to do in Mauritius. So buckle up and join us as we take you across ten of the best kid-friendly activities in Mauritius!
1. Enjoy thrilling activities in La Vallée des Couleurs Nature Park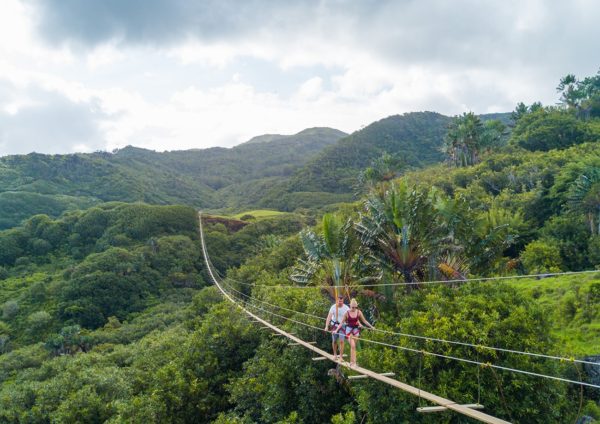 One of the most scenic nature parks in Mauritius, La Vallée des Couleurs Nature Park first opened in 1998 and since then, the park has attracted hoards of visitors from all over the world. The perfect place for your kids to explore the very best of Mauritius, this park is home to unique multi-coloured earth which is displayed in domes and bands. While these clusters of beautifully-coloured are undeniably the park's focal point, rest assured that there's always plenty to keep both the parents and the kids occupied.
Indeed, children and teens will adore discovering the park's stunning landscape as they quad-bike through the lush greenery. Parents will be glad to know that a safety briefing and a test drive prior to the actual quad biking activity. All safety equipment, including helmets, are provided. If your children are too young to drive by themselves, they can always hitch a ride with you on your own quad bike. Guests can choose from the Quad 550cc, Quad 500 cc and Quad 250 cc. Alternatively, you can also hike across the park, rent a buggy or even a jeep to discover its many wonders.
Price: Entry fee is Rs. 300 for adults, Rs.150 for children (6-11 years). Other activities are paid for individually.
2. Explore the diverse underwater marine life from the Nessee
Unique in Mauritius, the Nessee is a semi-submarine that will take you out into deeper waters so you can explore the diverse marine life. While this boat has a regular above-water deck, it also comes with a submarine compartment that extends three meters under the water. All you need to do is go downstairs, sit back and revel in the striking sights that await you. There's no denying that the colourful shoals of fish and corals will thrill children of just about every age. Drinks and snacks are served on the upper deck after the expedition.
If you're looking for more kid-friendly activities, the same company also provides entirely safe sub scooter experiences where you comfortably sit on a sub scooter that will guide you three meters below the surface. A panoramic and transparent cupola ensures that you can breathe comfortably, with your face remaining dry at all times. You don't even have to know how to swim before engaging in this thrilling activity. Experienced divers are always going to be by your side and children can hitch a ride on their parents' sub scooter.
Contact: Ebrahim Tours Ltd, +230 5421 1597
Prices: Rs.1025 for the semi-submarine, Rs.3700 for the sub scooter
Check out their review on TripAdvisor
3. Spend a relaxing stay at one of the island's scenic family villas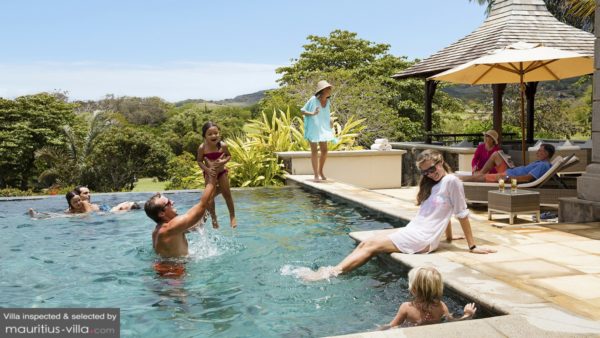 One of the (many) good things about Mauritius is that the island offers an extended range of relaxing family villas. Your kids will undoubtedly adore having a swimming pool to themselves or the expansive lawn where they can run to their heart's content. And if they get hungry after their swim, the day villa staff have already prepared some light refreshments. As the kids are playing in the garden, you can kick back and relax, enjoying the warm golden rays and sipping an invigorating cocktail. Should you need anything, the villa staff is always there to assist.
Check out our family villas in Mauritius!
4. Swim with the dolphins in the glorious bay of Tamarin
No child or teen is going to turn down a chance to swim with the dolphins. So head over to Tamarin, on the west coast of the island, where you can book this exceptional activity. The activity starts at 07.30am and ends at 10am, leaving you free to enjoy the rest of the day as you see fit. For an added fee, you can even rent a van that will pick you up and drop you back at the hotel. Because of the early start, parents and kids are treated to a delectable continental breakfast as well.
You will be accompanied by highly skilled and experienced skippers on a speedboat. Before the trip, there will be a briefing whereby the skippers will go over the safety measures. They will also explain the best ways to swim with the dolphins without scaring them. A guideline for dolphin-watching is also provided. And more importantly, snorkelling equipment is provided free of charge, for when you'll plunge into the crystalline waters.
Contact: Mauritius Attractions, +230 269 1000
Price: Rs.1750
Check out their reviews on TripAdvisor
5. Island-hop to Rodrigues island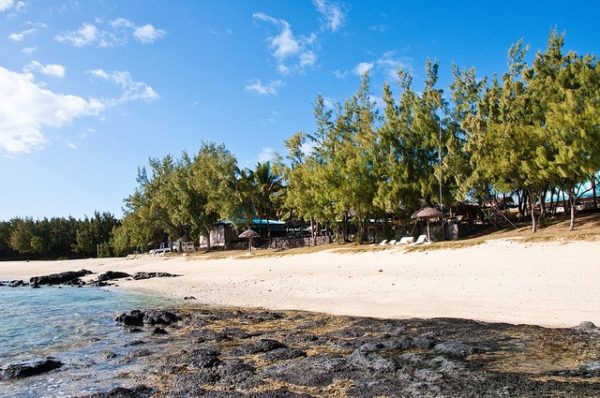 If you want to splurge, why don't you fly the whole family over to Rodrigues Island? This glorious stretch of emerald green land is a short 1.5-hour flight away from Mauritius. The only way to head to Rodrigues is through Mauritius, so you will find plenty of flights that depart the mainland every day.
With a varied range of kid-friendly activities, Rodrigues Island offers a far more rugged landscape than Mauritius and is especially known for its spectacular zip line that provides a bird's eye view of the surroundings. Measuring 420 meters long and 100 meters high, the zip line is perfect for teens and parents who want to see the island from a whole new vantage point. If you have smaller children and want a tamer activity, you will be glad to know that Rodrigues does offer adventures such as cave exploration, hiking, animated markets with live music and even kiteboarding, surfing as well as windsurfing schools.
6. Soak up the sun from the various beaches
If there's one thing that Mauritius has no shortage of, it's the idyllic, fine-sand beaches that grace every coastal village of the island. And of course, it goes without saying that your kids will love spending a day in the sun, alternating between lounging on the sand and frolicking in the water. One of the most popular beaches in Mauritius for kids-friendly activities is Flic en Flac, which is not actually that far from the centre of the island. On the weekends, you will find that this beach is brimming with food stalls specializing in just about everything from local fares, sandwiches, ice cream, picked fruit, tropical fruit cups and more.
In terms of activities, the kids will certainly be able to indulge in glass-bottom boat rides, parachuting, kayaking or even paddle boarding across the lagoon. You can also rent sun loungers with giant umbrellas to shelter you from the sun. Other similarly scenic beaches include La Cuvette in the North, Le Morne in the west and Blue Bay public beach in the east.
Price: All public beaches in Mauritius are free of charge.
Guess what? There are many beach villas in Mauritius too! What's better than having the waves right at your doorstep?
7. Go Scuba diving with your teens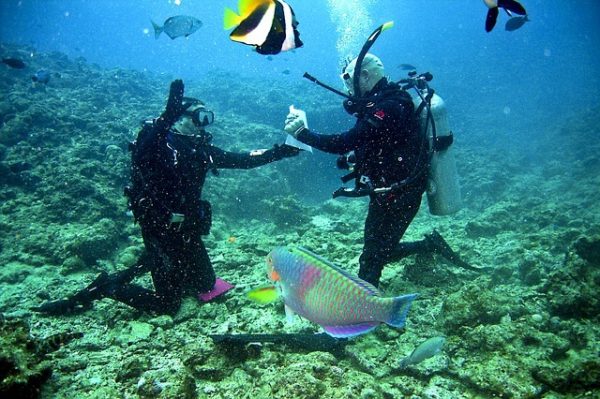 Perfect for families with kids of at least ten years old, scuba diving expeditions are available in just about every corner of Mauritius. And if none of you knows how to dive, rest assured that Mauritius offers plenty of scuba training sessions to prepare you for real expeditions in open waters. On the south-eastern coast of the island, just 10 minutes from the airport, is found Coral Diving Center which offers the following activities:
Safari dive journeys and diving excursions
Diving for children
Introduction to Scuba Diving
PADI, iantd and CMAS diving courses for different levels
As soon as you receive your certifications, you can easily book and indulge in other types of expeditions such as photo dives, shark dives, night dives, cave dives or even canyon dives.
Contact: Coral Diving Center, +230 604 1084
Price: Varies, according to the selected activity
8. Soak up the lively atmosphere of Le Caudan Waterfront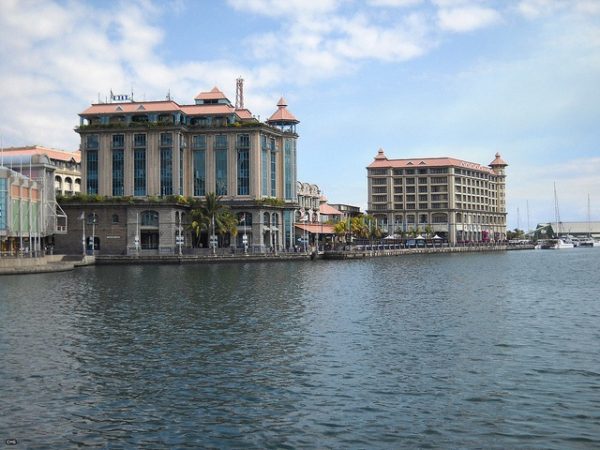 Children may not be fond of shopping but you can be sure that they'll love the animated waterfront atmosphere of Le Caudan Waterfront. While this sprawling open-air mall is home to over 170 stores and boutiques, you will also find plenty to do with the entire family. For example, this mall also includes a state-of-the-art luxury cinema which overlooks the harbour. Perfect for special occasions, this premium cinema offers an exclusive entry with a comfortable oversized reclining seat that can be converted into a bed. Not only are you greeted with a glass of champagne- or a non-alcoholic beverage for the kids- but you will also receive the services of a private butler who will bring your snacks or meals directly to your seat while you watch the movie.
For younger children, Caudan Waterfront also offers an entertainment room with an assortment of activities and games, flash mobs, open-air dance classes, carousels and live bands. While the food court houses several eateries, there's also a variety of food stalls serving up delicacies such as giant lollipops, candy floss and more.
Prices: Free entry, prices vary according to individual activities
9. Spend a day exploring the vibrant hub of Grand Baie
Globally reputed as the tourist hub of Mauritius, Grand Baie boasts such a wide variety of kid-friendly activities that it's extremely easy to spend an entire day in the village. While this place is reputed for its extensive number of nightclubs, be assured that it also offers plenty to do for your children and teens as well. For instance, just at the fringe of Grand Baie is found the Botanical Gardens of Mauritius, a massive green park with ponds, giant waterlilies, tortoises and deers. The park also comes with a variety of gazebos, perfect for open-air picnics.
Additionally, Grand Baie offers sunny sidewalks and waterfront boulevards where you can tuck into a refreshing meal as you gaze out towards the sparkling lagoon. From this village, it is also possible to book an assortment of catamaran and boat trips that will take you out to explore the various islets that dot the sea around the north coast. If you would like to get your kid some souvenirs, malls such as Grand Baie La Croisette or Super U Grand Baie do boast an assortment of Mauritian-themed toys for you to bring back home.
Check out our villas in Grand Baie.
10. Safaris and more at Casela Nature Park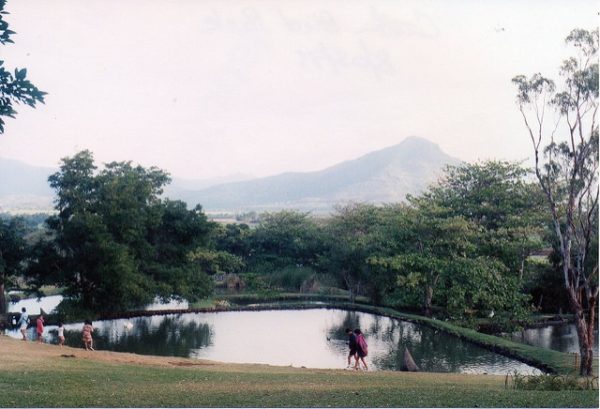 If your children love animals, you really can't miss a trip to Casela Nature Park. With several types of kid-friendly activities, this park is especially known for its safari expeditions that include Camel Riding, Pony Rides, Rhino Interaction, Segway, Giraffe Feeding and Quad biking safari expeditions.
Casela Park also offers special 'Family-Child Packages' which includes a trip to the petting farm where the children can feed giant Aldabra tortoises. This package also includes a kid-friendly meal, safari trip to see the impalas, white rhinoceros, ostriches and zebras, Walk-Thru-Aviary and even a souvenir picture so you can immortalize these precious moments with your children.
Price: Entrance tickets Rs.770 for adults, Rs.520 for children. Other activities are paid for individually.
Please follow and like us: