Are you ready for some adventure on the gorgeous island of Samui in the Gulf of Thailand? No matter how much we love to laze on the beach or swim in the pool of our private villa, at some point we all need a little bit of adventure for that holiday excitement. From jungle treks to waterfalls, treetops flights and sea kayaking at amazing places, these are 5 must-do activities in Koh Samui.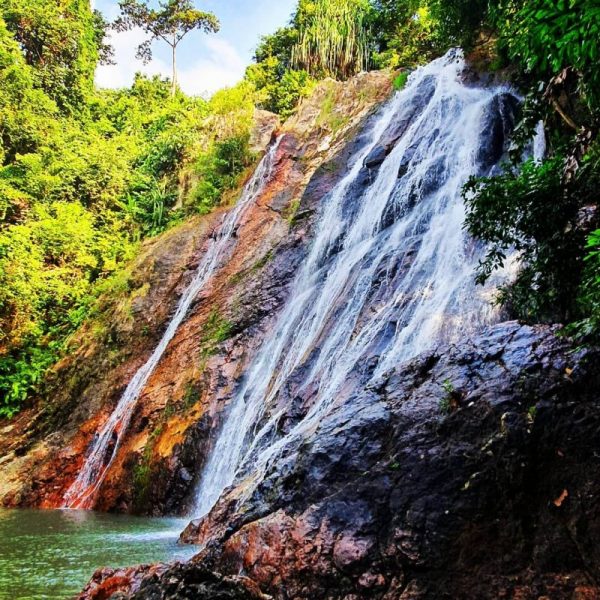 Nature lovers: jungle escape to Na Muang Waterfalls
Are you ready to venture off into the jungle to discover waterfalls and natural spring pools? Of course, you are! Any nature lover would agree that The Na Muang Waterfalls are a great change of scenery from the pristine coastline. There you'll find natural spring pools to swim in and like a tropical dream, be surrounded by lush tropical forests and rock formations glistening in shades of purple. In fact, it's the purple glistening feature that gave these waterfall their name – Na Muang translates to 'purple waterfalls'. The first waterfall is easy to reach, no need to go hiking (great if you just want to go for a swim in the cool- fresh spring water). The second, much-less visited waterfall is located at a 30-meter walk from the first waterfall. It's a lovely jungle walk leading to the majestic 80-meter Na Muang Waterfall 2. Truly impressive!
Exploring islands & lagoons: Angthong National Marine Park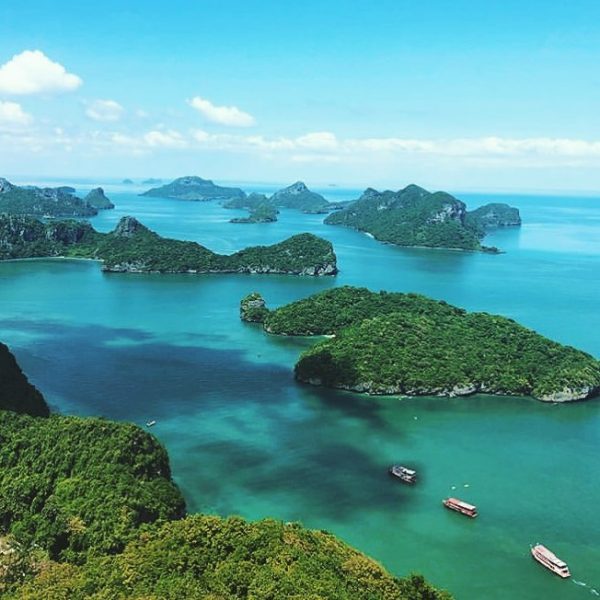 A place of mind-blowing natural beauty, Ang Tong National Marine Park is Samui's shining jewel comprising of 42 pristine little islands. It's one of the main tourist attractions in Koh Samui and you only have to take one look at the photo above to know why. What's even better, in Angthong National Marine Park, you can go sea kayaking to explore desolate beaches and blue lagoons. You can also go snorkeling and diving to really admire the magical underwater world around Samui island. On the islands in the archipelago, there are lakes, waterfalls and stunning viewpoints. It may be frequently visited by tourists and the activities may have a slightly hefty price tag but for a beautiful adventure like this one, it's not to be missed on your Samui holiday!
Canopy Adventures Thailand: treetop travelling in Koh Samui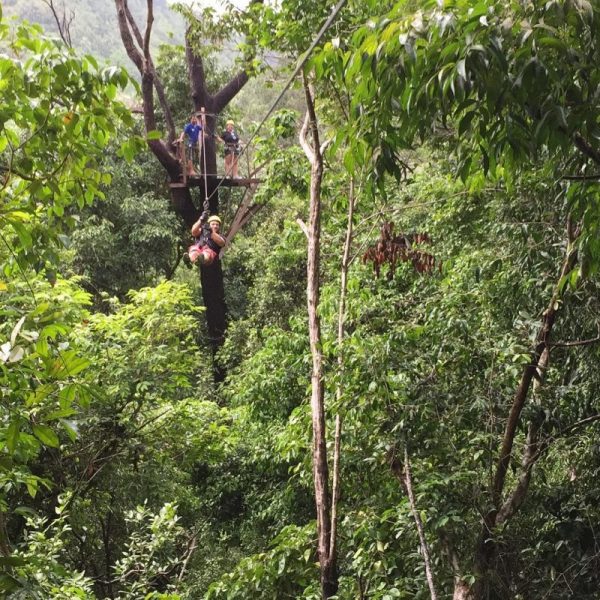 Flying through the treetops in Samui, you'll feel free as a bird. This adventure in the jungle is not just great for adventurers and thrill-seekers but also an amazing family adventure. Kids as young as 7 years old can join and you can be sure they'll never forget this experience. Canopy Adventures Thailand features 21 jungle platforms and 15 cable rides. While you are flying from treetop to treetop, the views of the lush tropical jungle and rolling hills are magnificent. Don't forget to bring your go-pro!
Culture seekers: See The Secret Buddha Garden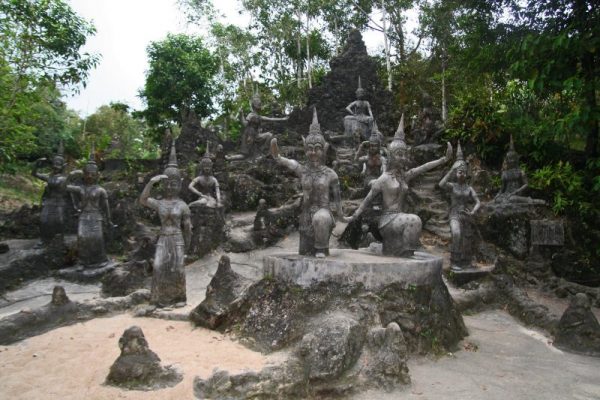 Located high up in the hills, surrounded by thick tropical rainforest, you will find a secret garden where you'll witness an amazing collection of traditional statues. This place exudes serenity and peacefulness, with hilltop views that are breathtakingly beautiful. Tranquil streams and small waterfalls, temples and beautiful hanging trees, the Secret Buddha Garden is a great place to get away from the crowds to catch your breath and find some peace. Fun fact…although they look like ancient ruins, it was actually a durian farmer who erected the statues and temples around his land in 1976! Every statue portrays an old Buddhist tale or folklore.
Any other must-do activities we need to know about? Share your personal experiences with us! Are you still looking for the perfect Samui Villa? Find it here 🙂
Please follow and like us: