Bali, with its beautiful beaches, rich culture and plentiful activities is a great place to take the family. But with so much variety, deciding on where to stay and what do can be a little overwhelming – especially when small children are involved. With that in mind, I have put together a quick itinerary that should give a good taster of all that Bali has to offer and help you narrow down your options. Here's a Bali itinerary to spend 2 weeks on this island!
Before you go:
Make sure your passports and vaccinations are up to date and do not leave the country without first purchasing travel insurance.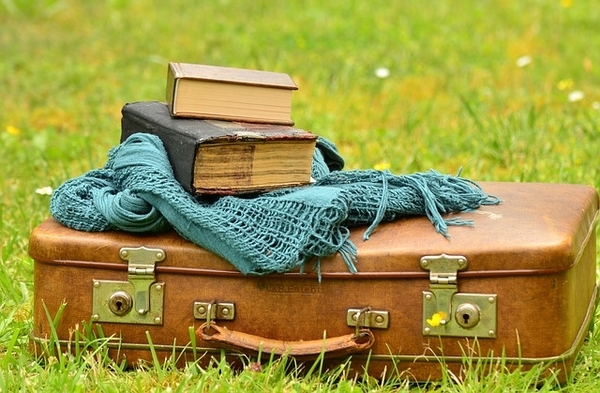 Packing essentials:
Hand sanitiser/wipes – Bali may be beautiful, but it's not always the cleanest place, especially for grubby little hands
Thongs, swimmers, beach hats, sunscreen etc – it's a tropical island, no explanation needed!
Sarong(s) – if you haven't owned any already, these are quite cheap in Bali (they make for a colourful souvenir). A versatile item that works as a skirt/scarf/blanket/towel etc and a necessity if you plan on visiting any of Bali's amazing temples.
Light jackets/jumpers – Bali may be in the tropics but if you plan on visiting the highlands (and you should) then take a couple of warm layers, as it can get pretty chilly, especially at night.
Toilet paper – again, you can buy this when you get there, but it's generally a good idea to carry a bit on you as you will find it missing in many public toilets.
Bug spray – Bali is not considered to be a high-risk place for Malaria, but its mozzies are as irritating as ever.
Getting around Bali:
Balinese roads can be an 'interesting' experience, with plenty of crazy driving and poor maintenance and, as this Bali itinerary will take you to several different parts of the island, you will need to know a little bit about the best ways to get around. If you are staying at our Bali villas, avoid the hassle and simply ask your villa manager or Villa Finder Concierge service to assist you.
Hire a car/bike: car rentals in Bali are fairly cheap. A decent 4×4 (which you will need, especially if you are planning to drive through the mountains) will set you back about US$30 a day. Bikes can be rented for as little as 5USD a day, but obviously may not be an option if you are travelling with small children.
Hire a driver: for longer journeys, it is usually worth going to the extra expense of hiring a local driver. They will know the best routes and may be able to recommend some local attractions. Plus you can simply sit back and watch the scenery roll by. A driver and car will cost you about US$60 for a full day.
Taxis: these are probably the best way to get around the larger towns. I would recommend sticking to using Bluebird taxis (pale blue with a bird logo), they are a well-established company that uses metered taxis and has a solid reputation. Watch out for imitators though as there are a few copycat cabs around. The airport has its own taxi office which offers fixed price transfers to the most popular tourist destinations.
Buses and bemos: there is a network of buses that runs between the major towns and cities, but the depots are not always conveniently located.
Days 1 -7: Canggu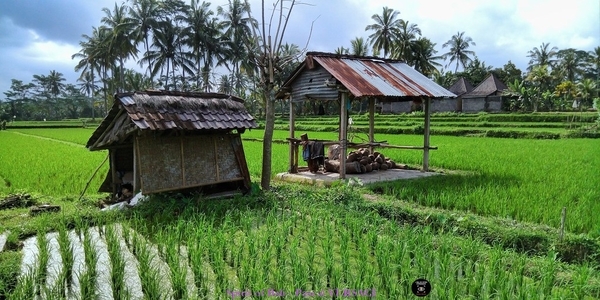 I had a bit of dilemma whether to suggest Canggu, or its neighbour Seminyak for the first week. In the end I opted for Canggu as it is a little quieter but still has plenty to offer in terms of entertainment and activities and if you do want to go somewhere a bit busier, then super trendy Seminyak with all its fancy restaurants, bars and, frankly incredible, shopping is only a 20-minute car ride away.
Canggu, once a sleepy fishing village, is now one of Bali's most up and coming fashionable areas. Its many cafes and health bars are frequented by mummies, surfers and young bohemians all seeking a bit of sun, sea and sand. The town is surrounded by lush green paddy fields and has a beautiful black sand beach which recently ranked at no. 39 on CNN's list of the 100 best beaches in the world. The shore is lined with beach clubs and surf schools, offering great entertainment for both kids and adults.
Where to eat in Canggu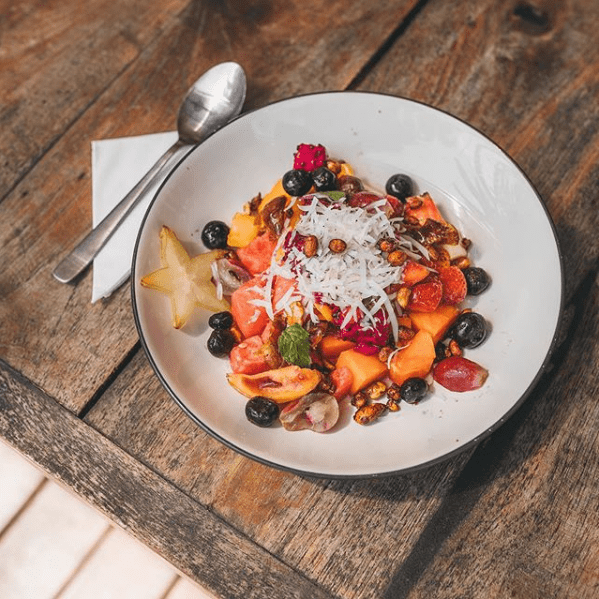 Your Bali itinerary must include some of the healthiest restaurants and cafes on the island. Canggu is beginning to get a bit of a reputation as a haven for foodies, especially when it comes healthy eating. Basically, if a tropical fruit smoothie bowl is your dream breakfast, then you will have no problem finding restaurants and cafes to suit your tastes. We recommend:
7 days Canggu itinerary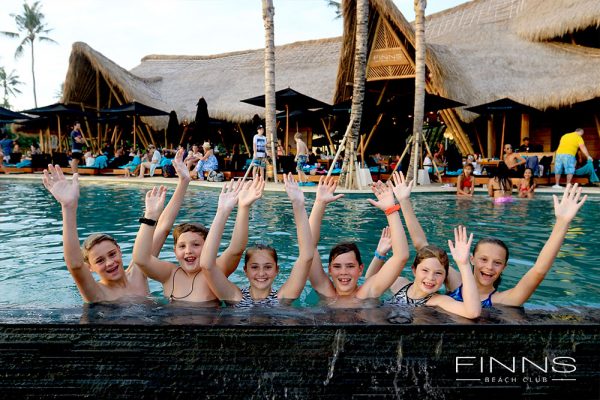 Finns is pretty much a must-visit venue whilst in Bali. Bars, restaurants, world-class gym and spa facilities and a waterpark all located just a stone's throw from the beach – what more is there to say?
Horse riding on the beach
If you have dreamt of riding a horse through the surf then Canggu may well be the place for you. There are plenty of stables around the town offering guided rides through the local streets, paddy fields and, finally along the beach. You may want to do a little research to find which stable will be best suited to you and your family but I would recommend the Kuda P. Stables. Their animals are well cared for and rides are tailored to each individual's riding ability. They also offer therapeutic riding experiences for people with disabilities.
Learn to surf
Bali is one of the surf capitals of the world so why not take advantage of that and book a few lessons whilst you are there? The Canggu Surf School offers one-on-one kids classes in a sheltered lagoon, away from the larger surf break. If you fancy a go yourself, the school also runs classes. Alternatively, take the chance to relax on the beach knowing that your kids are being well taken care of.
Days 8 – 10: Ubud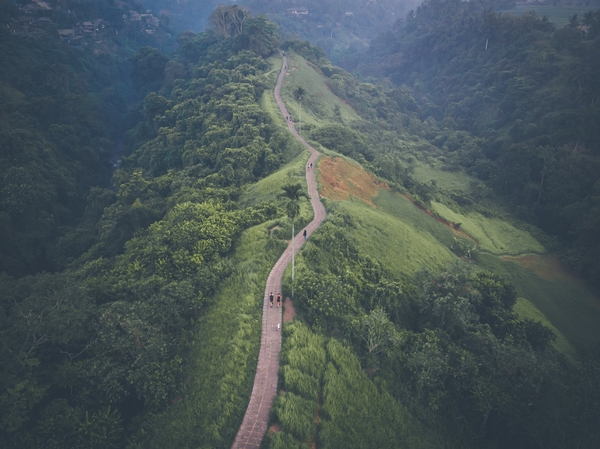 Ubud is the most famous town in Bali's central highlands. It's surrounded by jungle, countless beautiful temples and historic sites and is generally considered the 'cultural heart' of the island. The streets are full of art galleries, museums, boutiques and some fantastic restaurants and cafes – it's no surprise that this is the preferred haunt of artists and those looking to 'find themselves'. It is also a great place to bring a family for a bit of cultural R&R.
Where to eat in Ubud
Ubud is the place to be mindful, focused and take care of yourself. You will find a healthy dining place at almost every corner. So how about fitting a wholesome meal or two into your Ubud itinerary? We recommend:
Bali itinerary: 3 days in Ubud
Traditional dance at the royal palace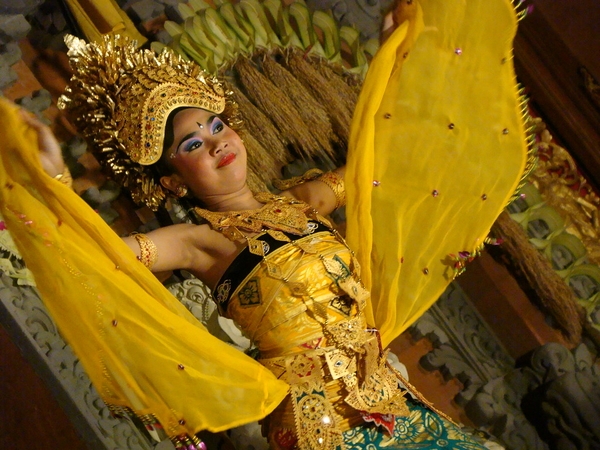 The royal palace, Puri Saren Agung, is a beautiful example of traditional Balinese architecture, and is well worth a visit in its own right, but, after dark it becomes a dramatic backdrop for traditional Balinese dance performances. These colourful events, with exquisite costumery, tell stories from Balinese mythology and watching one is an absolute necessity for anyone who wants to experience Balinese culture.
White water rafting/elephant safari
These two activities can be done as a whole day tour, or individually if you prefer. The Elephant Safari has a herd of 31 rescued Sumatran elephants. The grounds are beautiful and good care is taken of the animals. Activities on offer include riding and bathing the elephants as well as a visit to the onsite museum.
White water rafting takes place on the Ayung river. The rapids are big enough to provide excitement for the whole family but are still easy enough to be completed by younger children. There are also plenty of opportunities to lie back in the raft and watch the jungle drift by –  and, if you are lucky, you may see a monkey or two.
You do need to be in reasonably good physical shape for this activity, not just for the rafting, but also because there are several hundred steps down to the river (and, even worse, back up from it!).
Get a spa treatment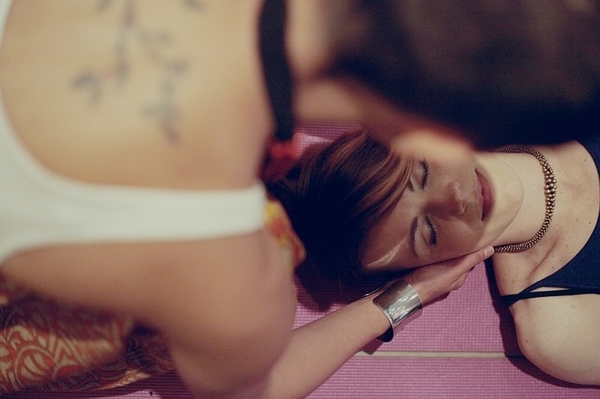 You cannot come to Bali without getting some kind of spa treatment! There are a lot of spas in the Ubud area, but some, such as the Karsa Spa, offer special treatments for little ones.
Days 11 – 14: Sanur
Sanur, is a small town on the south-east coast of Bali, with a laidback and refined vibe. The boulevards are wide and clean and there is a small, but noticeable, nightlife along with plenty of shops and restaurants. The famous white sand beach, crystal clear waters and 40 minute drive time to the airport, make Sanur the perfect place to enjoy the last few days of any family trip to Bali.
Where to eat in Sanur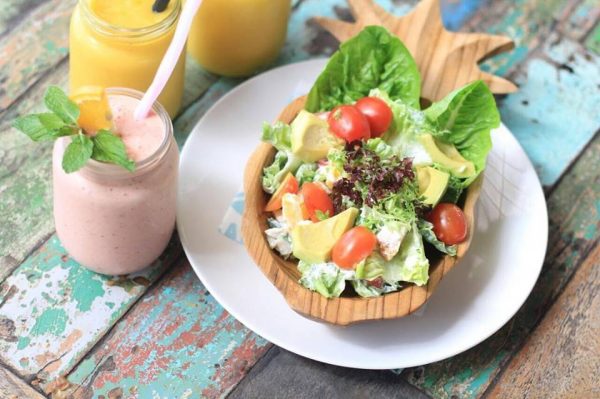 There are a number of family-friendly restaurants in Sanur. We recommend Sands Beach Bar and Restaurant. As the name suggests, Sands is located right on the beach. The restaurant is open for breakfast lunch and dinner and they have a decent-sized kids menu. The food here is a mixture of various international cuisines, plenty of grilled meat as well as pastas, salads and a few local dishes. Every evening, there is a barbecue serving a feast of fresh seafood. The chefs will be happy to adjust meal sizes and spice levels, if necessary, to keep any picky eaters happy and if you are able to get one of the outside tables, the little ones can play in the sand.
Villa Finder's tip: If you go to Sands on a Sunday then you will be able to enjoy a small art market that springs up selling souvenirs, toys and clothing.
Bali itinerary: What to do for 3 days in Sanur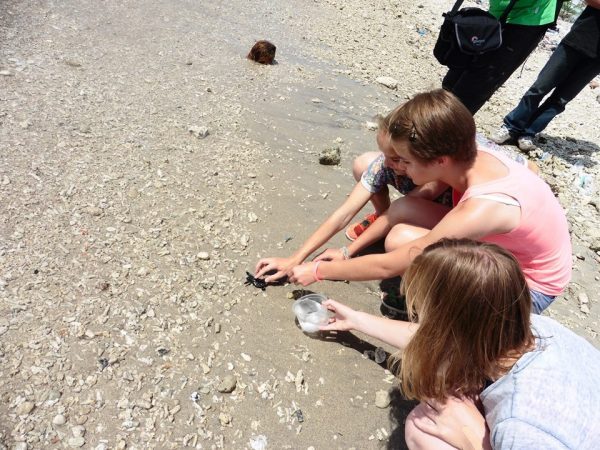 This is not actually in Sanur but is just a twenty-minute drive away on Serangan Island. The centre plays an important role in protecting Bali's endangered turtles and gives you the chance to get up close to the animals. You can even adopt a hatchling and release it into the wild yourself. This is a firm favourite for families travelling to Sanur with kids.
Entry is free, but you will be asked to pay a donation if you want to release a turtle. All the money raised from donations goes back into the conservation program.
Get in the water
Whilst the reefs here are not as spectacular as they are in other parts of Bali, they are still well worth exploring. Snorkelling gear can be easily hired from the beach (although, to be honest, you are probably better off buying your own) and the reef is close enough to shore that you can simply walk/swim from the beach. The best time for snorkelling is at mid/high tide when there is not too much of a swell.
If snorkelling doesn't appeal, then you could try the Sanur Seawalker Tour. This is only for the over-nines but does not require any diving experience. A boat will pick you up, take you out to the 'dive' spot, where experienced guides will train you on how to use the equipment (basically a big plastic bubble you wear over your head). You then climb down a ladder to the seafloor and spend thirty minutes exploring the depths, all whilst breathing as though you were on the surface!
Catch some rays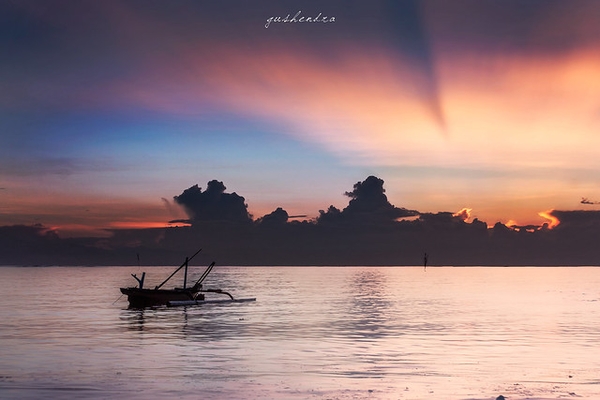 Who would come to a tropical island without planning to spend at least a couple of days kicking back on the beach? Sanur's Pantai Indah (literally 'beautiful beach') is one of the best beaches in Bali. The sand is clean and the gentle surf is perfect for the kids to play in. What better way to end your holiday than relaxing on golden sands with a cold beer or a fresh young coconut?
Please follow and like us: