Still looking for that perfect place to spend a relaxing beach holiday with the family? Thailand is great! Exotic, colourful, tropical and home to some of the best beaches in the world. You can stay at splendid private pool villas, do lots of fun things and see beautiful places. Next question is – where in Thailand are you going to spend this family beach holiday? Is it going to be the vibrant and exciting beach city Pattaya or Thailand's original resort beach town Hua Hin? To see which of these 2 fabulous holiday destinations is best for you, let's zoom in a little and do some comparisons. This is Pattaya vs Hua Hin for families.
Pattaya vs Hua Hin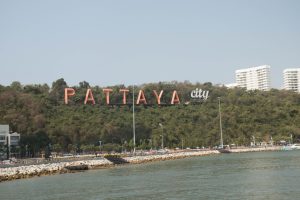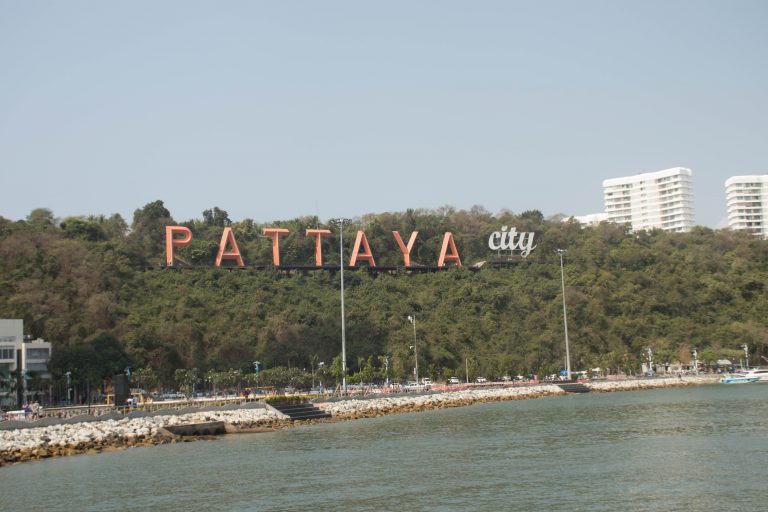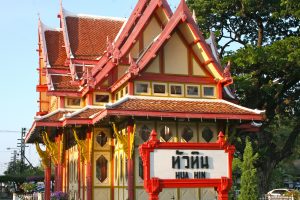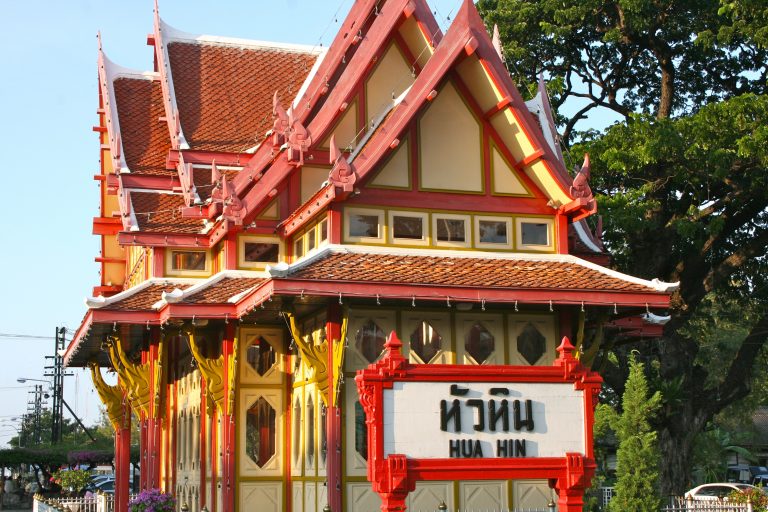 Pattaya is a major tourist hub famous for beach fun, nightlife, shopping and more nightlife. We'll be honest, it's not usually the first destination you'd think of for a relaxed family holiday but Pattaya is one of those destinations that has something for everyone and can be a great destination for a lovely family holiday in Thailand. There are plenty of family-friendly activities and there are lots of beautiful beaches to explore. Yes, it is true, there are ping pong shows and go-go bars to thrill nightlife seekers.. but Pattaya is so much more than a party destination. Don't be too quick to judge and experience the family-friendly side of this happening beach city for yourself.
Pattaya offers a smooth blend of city life and beach vibes and there is always something going on in the hustling and bustling city centre!
Quick facts about Pattaya
Located in the Gulf of Thailand

Famous for nightlife, watersports, shopping arcades and exquisite seafood

Also known as 'the city of a thousand bars'
Underrated as a family holiday destination

Just a 1,5-hour drive from Bangkok

The average temperature is 30 degrees

November to February is the best time to go

Top golf destination (10 golf courses)
Hua Hin is much more laid-back, relaxed and quiet than its big sister Pattaya. The town is a much-loved weekend-getaway destination for both locals and expats living in Bangkok. Hua Hin has modern luxuries and a cosmopolitan feel but retains the charm of a tranquil seaside village. There are many beaches to choose from and there are plenty of options for seaside dining, afternoon cocktails and more. Stay in the city centre, and you can easily get around on foot (which is great for the little legs!). Did you know Hua Hin is one of the famous kitesurf destination in Thailand?
Facts about Hua Hin
Just a 2,5-hour drive away from Bangkok

Best time to go is November to February

Easy to reach by train

Top kite surf destination

Top golf destination (10 golf courses)

One of the driest destinations in Thailand (no rain – hooray!)

Annual kite festival happens in March

Gets packed with families from Bangkok for a weekend getaway
The beaches: Pattaya vs Hua Hin
The main beach in Pattaya is lively and urban with sunbeds, golden sands, palm trees and clear waters. With a backdrop of tall contemporary buildings, this city beach is great for swimming, watersports, sun-soaking and relaxing. The famous 'Pattaya Beach Road' lies just on the other side of the palm-fringed coastline. This is the place to be for shopping, dining, spa time and more. Here, the city meets the sea! While Pattaya is always vibrant and lively, for a peaceful paradise-like beach, you can hop on a boat to Koh Larn, just 7 km off the coast.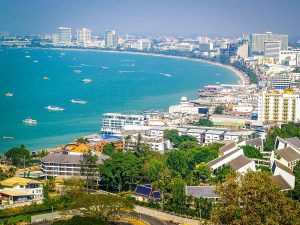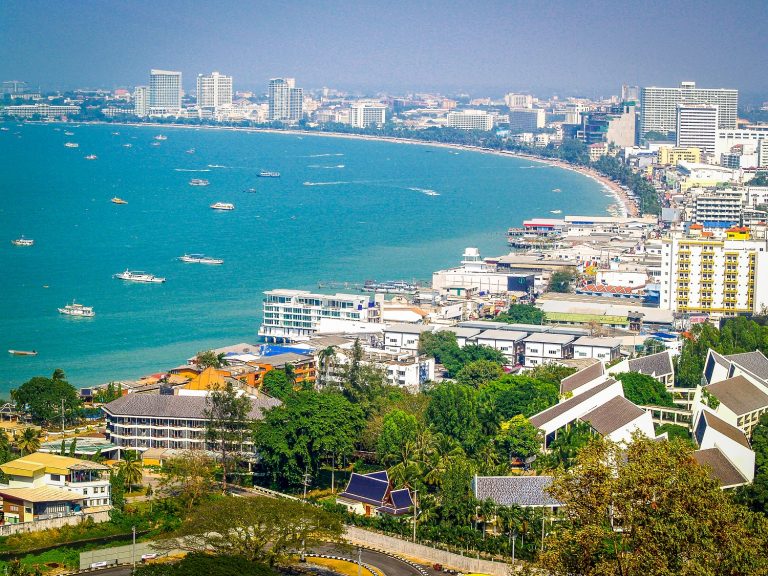 Hua Hin has a wide, stretched out beach with soft powdery sand and a picture-perfect turquoise ocean with small waves – great for families! Like Pattaya, the beach in Hua Hin has an urban feel to it but it is not overly developed. You can easily stroll back and forth from your villa to the beach and to the city centre – everything is closeby. Move away from the centre of Hua Hin and you'll stumble upon more beautiful beaches. Furthermore, Hua Hin is a famous kite surfing destination and even if you're a total newbie, you can easily get the hang of this exciting sport with a couple of lessons at one of the local kitesurf schools.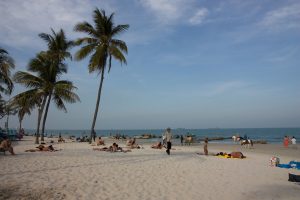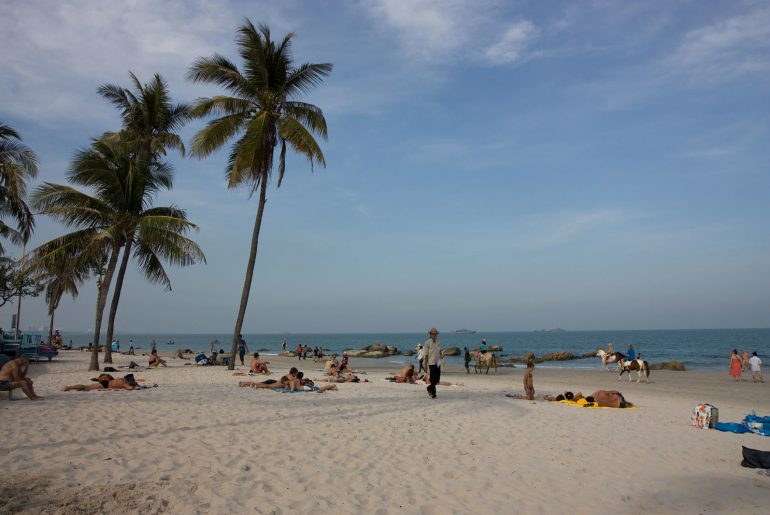 Family entertainment
We love both destinations and we think both are great for families! Here's a quick overview to get an idea of things to do for families in Pattaya and Hua Hin: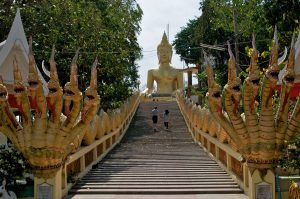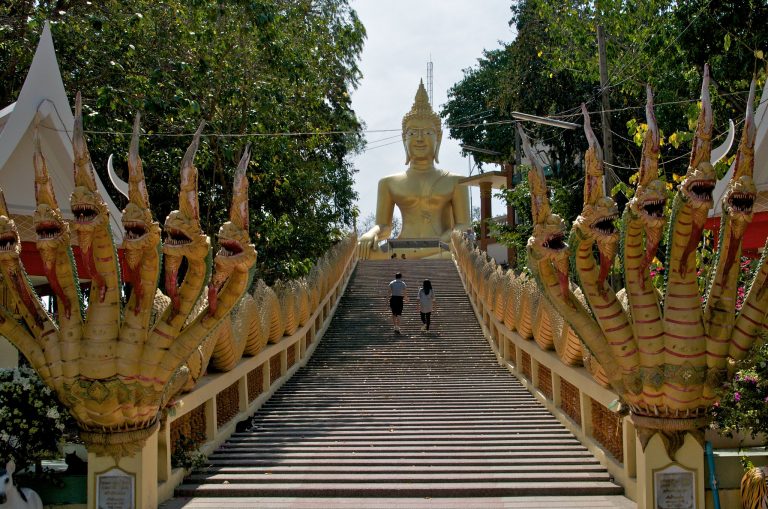 Families in Pattaya
Pattaya is one big party for the young and old. We all know about the city's vibrant nightlife but kids will adore the choices of water parks, the colourful night markets (try mango sticky rice!), the 3D tricCartoon Network Amazone Waterpark (with 30 water slides!!!) and how about a trip to the Teddy Bear Museum? You can spot amazing marine life in the 100-metre underwater tunnel, cuddle with Thai sheep on Pattaya Sheep Farm and visit the ethical Elephant Jungle Sanctuary for extraordinary wildlife experiences for you and the kids. We're also pretty sure you'll be impressed by the huge golden Buddha statue Wat Phra Yai, and the floating markets are also lovely. To sum it up – there are countless family-friendly activities and places to visit in Pattaya.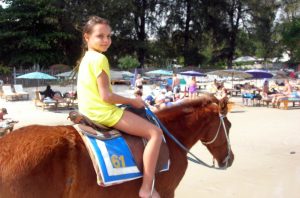 Families in Hua Hin
The beach is Hua Hin is absolutely perfect for families with shallow waters, soft sand and perfect wheater conditions for kite surfing (try a family kitesurfing lesson). The kids can try horseback riding on the beach or experience more close-encounters with incredible wildlife such as monkeys (Monkey Mountain), elephants (Hatsadin Elephant Foundation – a great, ethical elephant sanctuary) and whales (go whale watching on the Bang Tebun River). Hua Hin boasts of 3 fabulous waterparks to choose from (including a Santorini-inspired park which mom and dad will also love). You can be sure of endless water fun (not to forget all the pool fun you'll be having at your private villa). You must also take the kids to Whaley Port, an underwater theme park where you can also get your shopping done. Perfect!
Coming in March? You should definitely head over to Hua Hin for the annual Kite Festival. It is spectacular!
Family-friendly villas
Not to worry – when it comes down to family-friendly accommodation, we've got you covered. It doesn't matter whether you pick Hua Hin or Pattaya – we'll find you the right villa to suit your holiday budget.
The winner?
Well, honestly, we love both and we feel Pattaya and Hua Hin are equally great for families with kids. However, the more relaxed and laid-back destination would be Hua Hin as it is smaller and quieter. Pattaya, on the other hand, tends to be a bit cheaper.
What are your experiences? Which destination do you think is best for a family holiday? We would love to hear all it! Please share your thoughts and experiences with us in the comments below.
Please follow and like us: