Are you looking for the best family activities in Sydney that people of all ages will enjoy? Sydney is one of the world's top tourist destinations for family holidays. So whether you are travelling with toddlers, teens, or young adults, there are plenty of family-friendly activities and events in Sydney for you to choose from. Below is our top 10 list of the best family-friendly activities in Sydney.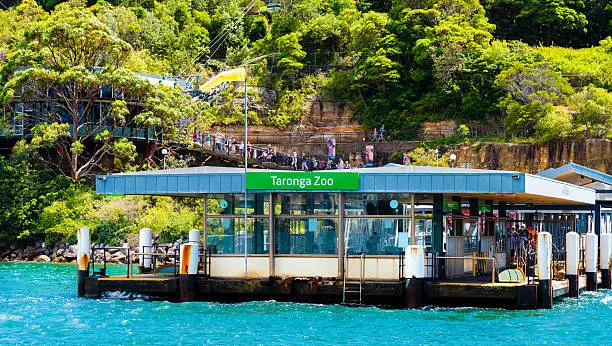 Situated right on Sydney Harbour and nestled deep among dense Australian bushland, you will find Taronga Zoo — one of the best family-friendly attractions in all of Sydney. The zoo itself is set in a beautiful location overlooking some of Sydney's most iconic landmarks, such as the Sydney Opera House and Sydney Harbour Bridge.
Taronga Zoo also provides the perfect opportunity for the whole family to get up close and personal with some of Australia's unique wildlife. Ever wanted to hug a Koala bear or cuddle a baby kangaroo? All of those truly unique Australian wildlife experiences can be had during a family visit to Taronga Zoo.
2. Luna Park – a fun family activity in Sydney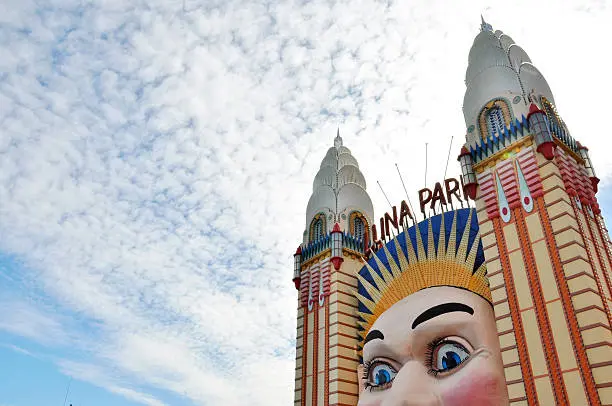 'Just For Fun' is Luna Park's official tagline and the larger-than-life smiling face found at the entrance to the fun park lets you know you're in for a great time! This kid-friendly amusement park is located under the Sydney Harbour Bridge, on the northern side of the harbour, at Milsons Point. 
Children love a day out here. Luna Park provides plenty of entertainment for people of all ages, and is comparable to the world-famous Coney Island Amusement in New York City. From exhilarating roller-coaster rides, to dodgem cars, to test-your-skill games where you can win great prizes, Luna Amusement Park has it all. 
3. Bondi to Bronte Coastal Walk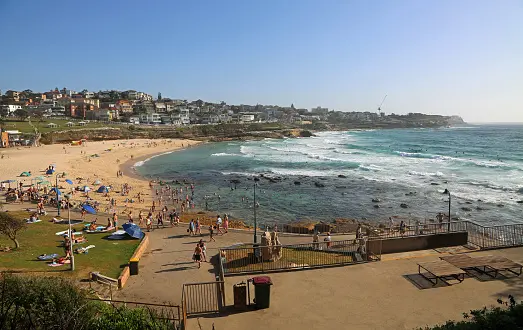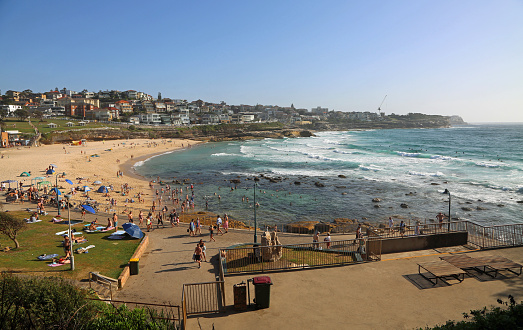 The Bondi to Bronte coastal walk is a great family-friendly activity to enjoy outdoors. This stunning 1km coastal walk starts at the very southern end of Bondi Beach promenade, and makes its way around two gorgeous Sydney headlands to arrive at Coogee Beach.
Along your journey you will pass by five different beaches and two separate bays, all of which are suitable for kids to go swimming after the beach patrol has started at 7:00am. You will also find a kiosk, picnic area, rock swimming pool and children's playground down near the shores of Bronte Beach.
The Bondi to Coogee Coastal Walk provides some of the best vantage points in Sydney to witness the daily sunrise over the Pacific Ocean, so try to get there early if you can. It is recommended you take at least two hours to leisurely complete the walk no matter which direction you are walking.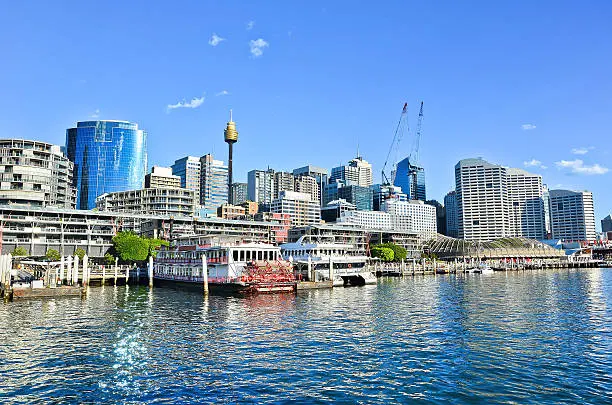 Darling harbour is a quick 10-minute walk from the CBD, and is packed full of fun family activities to get involved with. Just walking around this beautiful harbour side precinct you will find large outdoor playgrounds featuring slides, swings, a flying fox and climbing ropes. On weekends you are likely to find some type of outdoor festival, live music event or family entertainment show happening in the area.
You will also find some of the best family entertainment venues in Sydney at Darling Harbour, such as the Sea Life Sydney Aquarium, the Wildlife Park, and IMAX theatre — all of which are perfect options if it happens to rain during your visit to Sydney.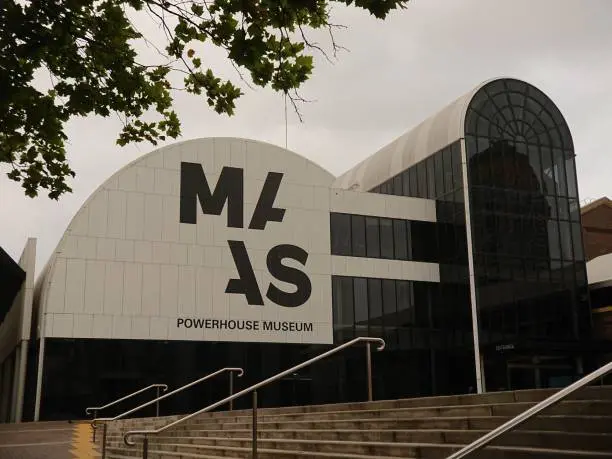 Located inside the old Ultimo Power Station in Darling Harbour, the Powerhouse Museum is definitely worth visiting if you happen to be in the Darling Harbour area. The Powerhouse Museum contains a huge variety of interactive displays and experiments, which teach kids all about things related to science, in an extremely fun way. And with free entry for kids 16 years and under, the Powerhouse Museum is the perfect family activity to keep your family entertained for a few hours — cost free!
Experience what it's like to live through an earthquake in the natural disaster section of the museum. Or participate in some cool interactive experiments which teach you all about electricity. The Powerhouse museum caters to people of all ages, and adults are guaranteed to have just as much fun here as the kids do.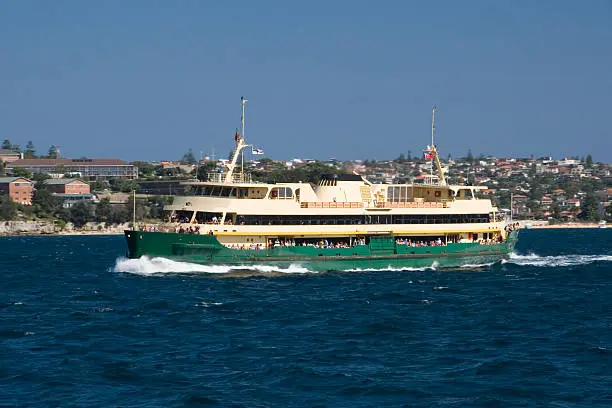 Taking a random trip around Sydney harbour on the public Sydney Ferry service, is a great way to spend the day and explore the city with the whole family. Sydney ferries provide some of the best views Sydney has to offer. And runs along 8 different routes departing from 29 wharves around Sydney Harbour.
On board the ferry service you will find a kiosk with a wide range of snacks and drinks, as well as plenty of outdoor seating for you and the family to kick-back, take in the views and enjoy the ride. Below is our selection for the top 5 ferry rides for you and the family to enjoy in Sydney:
Pyrmont Bay to Watson's Bay – Cross Harbour Ferry Service.
Circular Quay to Balmain.
Circular Quay to Cremorne – Mosman Services.
Circular Quay to Parramatta.
Circular Quay to Manly.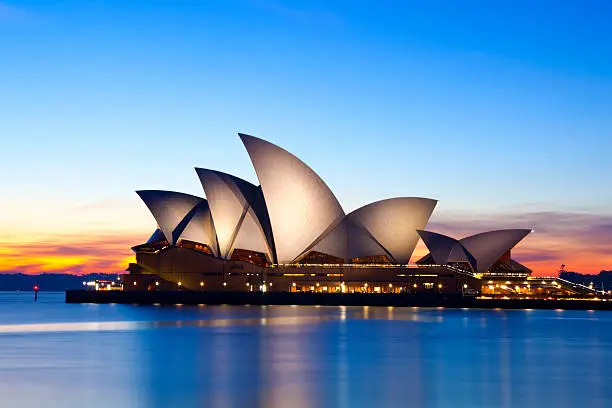 The Sydney Opera House is more known as a place most adults would like to visit when they travel to Sydney. However, the Sydney Opera House also provides some of the best kids entertainment in Australia. From spectacular circus performers, to fun musicals the kids can dance along with, the Sydney Opera House is definitely a great entertainment option for families visiting Sydney.
The Sydney Opera House is also conveniently located right next to Circular Quay, the main public transport hub for Sydney, so getting there with the whole family is via public transport is actually quite easy. Simply jump on a ferry, bus, or train nearest to your location and once you arrive at Circular Quay, make a 5 min walk around the harbour to the Sydney Opera House.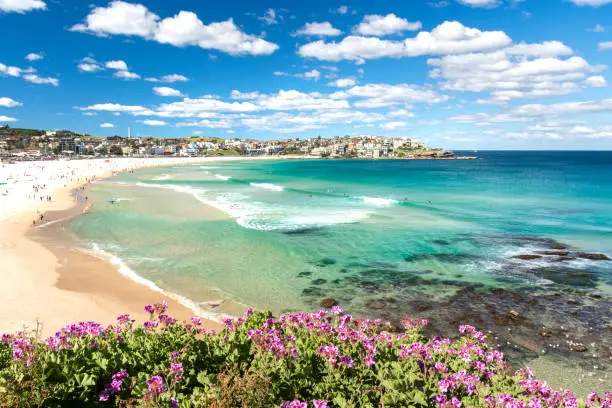 One of the main draw-cards of visiting Australia in general, is to visit the glorious beaches which populate the coastline. And Sydney happens to have some of the best beaches in the country. From laid-back harbour-side beaches with no waves (perfect for young children), to raging coastline beaches offering up some of the best surfing conditions in the world, visiting one of the many beaches around Sydney is a must.
You will also find a huge range of things to do at most beaches, other than relaxing and enjoying the ocean. Take a surfing lesson with a talented Australian surfing instructor. Pack a BBQ picnic lunch and use one of the many free-to-use BBQs found at most Sydney beaches to cook your meal. Maybe wander through the streets exploring the local shops and restaurants typically found near every Sydney beach. The options are truly endless.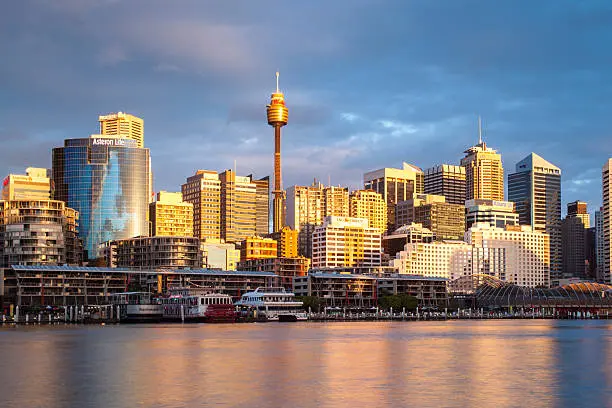 Sydney's Center Point Tower reaches high up into the skyline, and provides some pretty amazing views of the entire city and surrounding suburbs. The Sydney Tower is the city's tallest free-standing structure, and contains an observation deck for you to look down upon the city. On the very top floor of the Sydney Center Point Tower, you will find a fine-dining restaurant called the Sydney Tower Buffet, where you can sit with the family and enjoy a meal, with some of the best dining views in the world.
The Sydney Tower also offers a unique experience called the City Skywalk — where you and your family can take an exhilarating walk along a specially built glass floor, 268 meters above the city streets. But this is only recommended for those who are not scared of heights!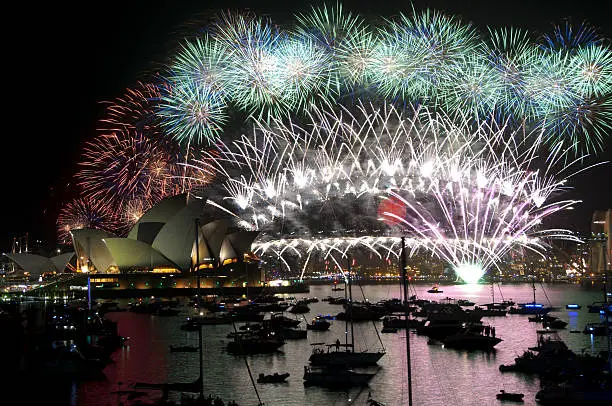 While this activity obviously depends on the time of year you visit, it is an absolute must do for any family visiting Sydney around the festive season. On new year's eve, millions of people flock to different vantage points around Sydney Harbour, to secure their spot to watch the annual fireworks show that is centered around the world-famous Sydney harbour bridge. It is one of the most watched events in the world, and is a truly remarkable experience for everybdy in attendance.
It should be noted that it gets extremely busy in the areas where you can watch the Sydney New Year's Eve fireworks, and people generally turn up very early in the day to secure their spots. So make sure you take plenty of supplies such as water, food and sun protection, and arrive early, if you plan to visit this event. 
Check out our holiday rentals in Australia
Please follow and like us: