After another wonderful day spent on Bali island, swimming and surfing the waves on Seminyak beach, you may want to stroll back home to your private villa to give your tired bones a rest. Another great, or even better idea, is to rejuvenate your body, mind and soul all at once with a pampering late-night spa treatment at one of Bali's many spa salons. But then again, most spa salons are already closed at this late hour… or aren't they?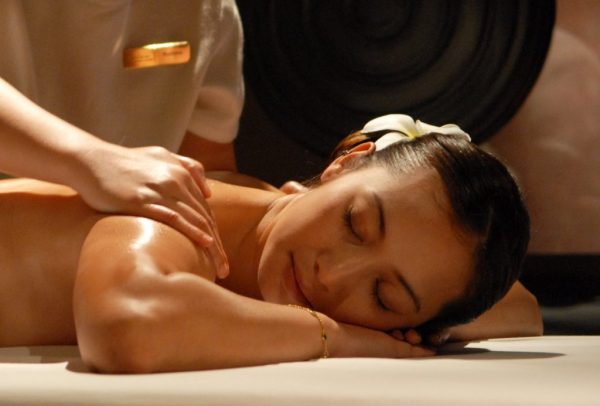 We have got some good news for you spa addicts! We went out to look for some late night spas, located right in the centre of Seminyak, and yes indeed we found some amazing spa salons for the perfect detox afterparty! Help your body to feel reborn again and set your mind back to Zen mode while indulging a late night, utmost relaxing spa treatment. Not only is it pure bliss for your body, it also makes a great girls night out!
We have made a selection of 10 excellent late-night spa venues, open until at least 10 pm or even better; all night long. All you have to do is choose the spa salon closest to your private villa in Seminyak, take your pick from the spa menu, indulge some pure relaxation and stroll back home to bed for a perfectly restful night sleep. Enjoy!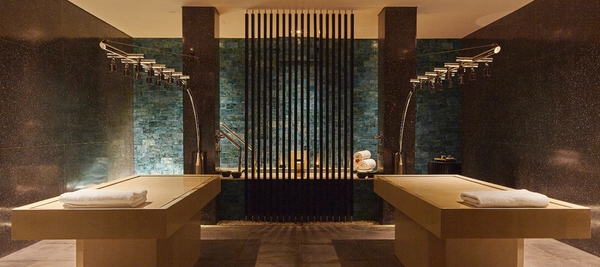 This absolute beachfront luxury spa is a dream come true for all spa lovers. Spa Alila is found in the Alila Hotel, conveniently located in the high-end part of Seminyak, making it easy to visit this excellent spa on foot. Spa Alila is open until 11 pm, and it makes a great late-night escape where you get to experience ultimate relaxation in a stylish environment to thrill all of your senses.  Praised in the Bali Bible as a 'Must try spa experience',  you certainly won't regret a visit to this slice of heaven. Prices start from 650,000 IDR for a one-hour treatment and go up for signature treatments such as the muscle-relieving Yoga massage.
Alila Seminyak
Address: Jl. Taman Ganesha No. 9, Petitenget, Kerobokan
Phone: +62 361 3021 888
Open daily: 9.00 am – 11.00 pm
Price Range: $$$ (starts from Rp 650,000 for a 1-hour full body massage)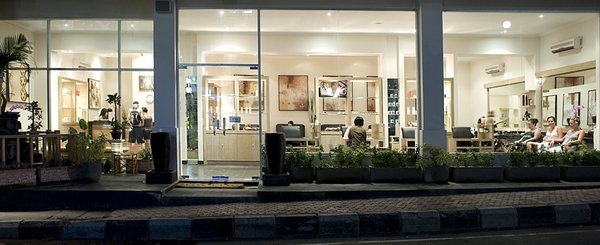 Spa Bali is a great late-night spa that offers all kinds of traditional Balinese treatments at a very affordable price. It has two venues in Seminyak so you can easily pick the one closer to you. The spa is open until 11 pm, great for a late-night relaxing foot massage or a full-body Balinese treatment to soothe you to sleep or help you get ready for a fun night out. Services offered include scrubs, manicures, pedicures, cream baths, Ayurvedic treatments, Hot-stone massages, traditional Balinese massages and much more. A rejuvenating one-hour treatment starts from as low as 160,000 IDR, making it an affordable late-night spa for all holidayers on Bali island.
Spa Bali Seminyak
Address: Jl. Camplung Tanduk No.888, Seminyak /Jalan Drupadi, Kuta, Seminyak.
Phone: 0361 737 932 / 0361 737-694
Open daily: 09.00 am – 11.00 pm
Price Range: $ (starts from Rp 160,000 for a  1-hour full body massage)
Related: Guide to Happy Hour in Seminyak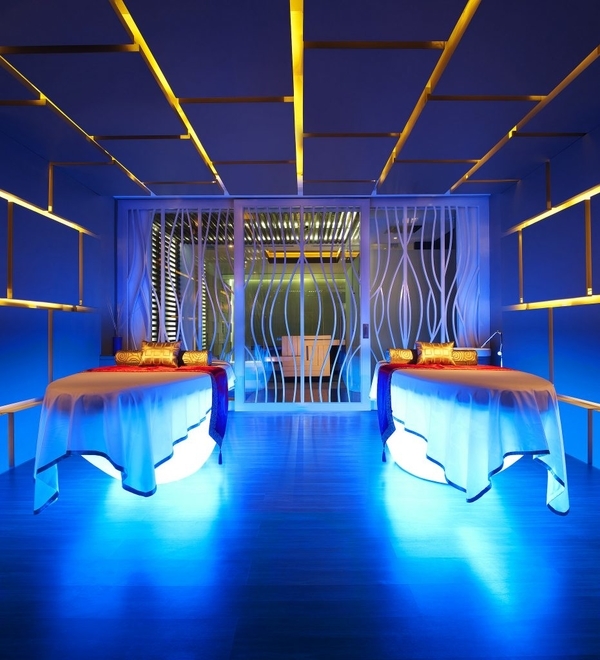 This glamorous beach-front baby, located on ground level of W Retreat and Spa Bali, is found in trendy and chic Petitenget. Away Spa has a Wherever/whatever policy and is open 24 hours, making it a unique spa venue in central Seminyak! Complete your day the perfect way with a late-night, midnight or sunrise spa package. You can even visit this luxury spa after a fun night out with the girls, giving those dancing feet a rest and treat them to a reflexology massage and a pedicure.
Away Spa
Address: Jl. Petitenget, Kerobokan, Seminyak, Bali, Indonesia
Contact: +62 361 3000 106
Opening hours: 24/7
Price range: $$$$ (a 1-hour massage start from Rp. 1,000,000)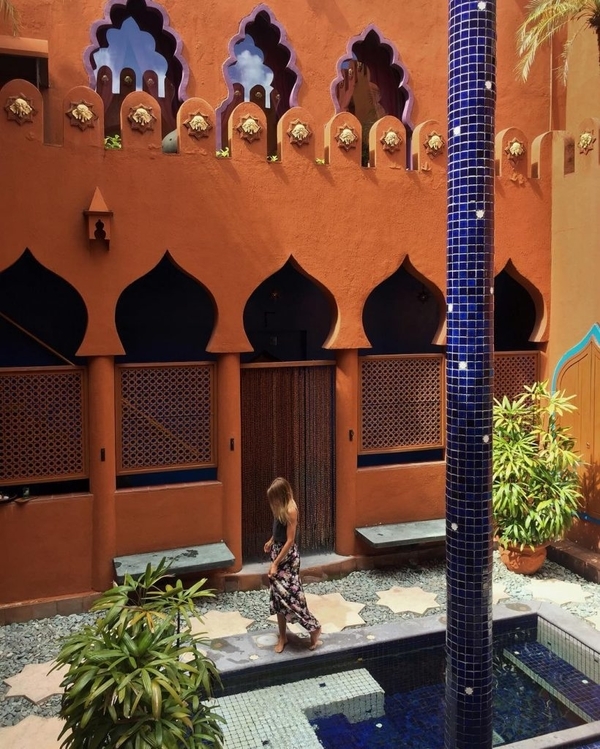 Transport yourself to the luxurious and exotic Arabian world where you will be treated like kings and queens, it is possible here in Bali at Prana Spa. This decadent high-end spa, located in the heart of Seminyak, will make your oriental spa dreams come true. Open until 11 pm at night, Prana Spa makes a perfect choice to go for some late-night pampering. Soak yourself in a flower bath after a blissful massage or an Ayurvedic healing treatment. Alternatively, go for a professional facial to make you glow and shine, inside out. Prana Spa is a place of luxury, beauty, and sophistication where you will want to return to for the rest of your life.
Prana Spa
Address: Jl. Kunti I No.118 x, Seminyak, Bali, Indonesia
Contact: +62 (361) 730 840 | spares@pranaspabali.com
Opening hours: 9 am – 10 pm
Price $$$ (starts from Rp 510,000 for a  1-hour full body massage)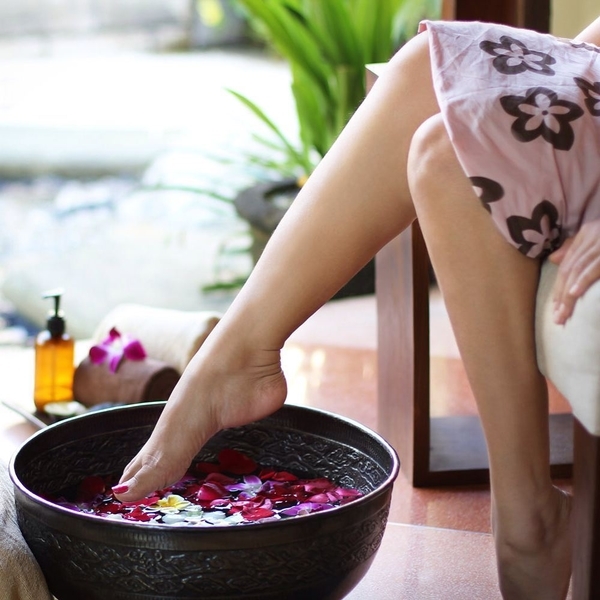 Lagoon Spa features a wonderfully tranquil setting and this little slice of heaven is open until 10 pm for all of you nightly butterflies. Complete with a Romanesque jacuzzi, a sauna, and a public swimming pool, Lagoon Spa makes the perfect refuge for an unforgettable girls' night out. Check out their 'Hens Spa Package', too. The Spa is hidden away in a sprawling tropical garden where you will forget all about the hustle and bustle of the city centre outside. They offer a free pick-up and drop-off service to your private villa in Seminyak as well.
Lagoon Spa
Address: Villa Seminyak Estate & Spa, Gang Baik-Baik, Seminyak, Bali, Indonesia
Contact: +62 361 735959
Opening hours: 08.30 am – 10 pm
Price Range: $$$ (starts from Rp 495,000 for a  1-hour full body massage)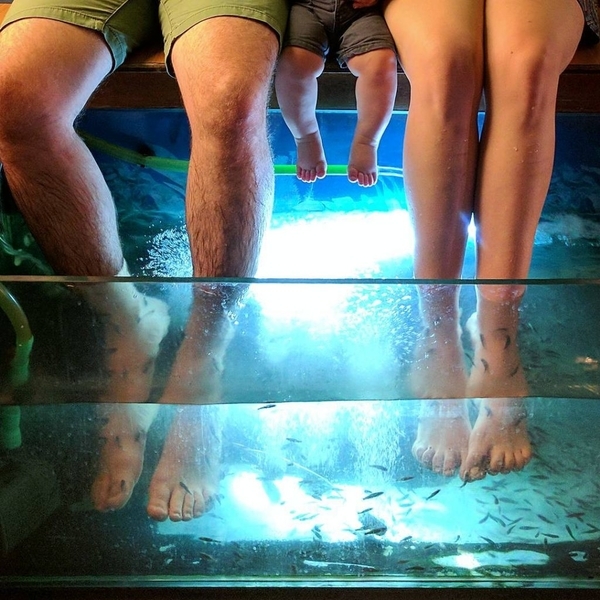 Kimberly is a great local spa in the heart of Seminyak. A spa that doesn't cost you an arm and a leg but simply offers good quality traditional Balinese spa treatments and massages at affordable prices. They got good value packages so you can make it a full-blown spa party with your girlfriends or close family members, getting a metamorphose from top to toe. While you are at it, don't forget to try out their 'fish spa'.
Kimberly Spa
Address: Jl. Raya Seminyak No.16, Seminyak, Kuta, Kabupaten Badung, Bali, Indonesia
Contact: +62 822-4799-9111
Opening hours: 9 am – 11 pm
Price range: $ (starts from Rp 120.000 for a  1-hour full body massage)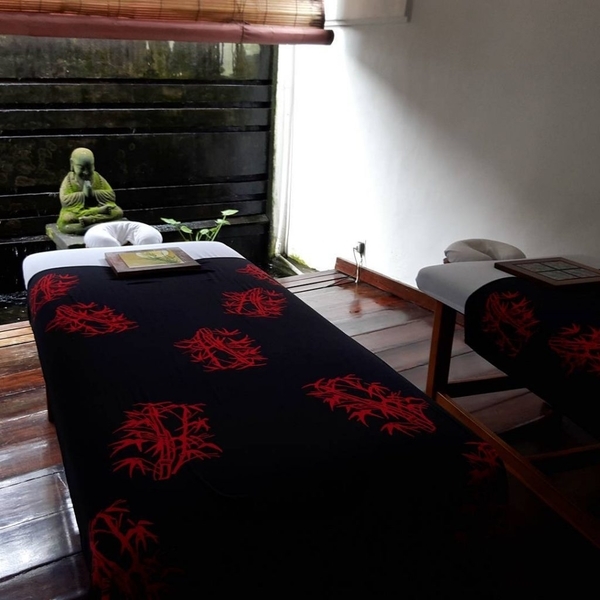 Jari Menari translates to 'dancing fingers' and this exclusive spa has been praised with awards over the years. Many say that this is the place to go to get 'the best massage in Bali'. Jari Menari has got skilled therapists to do magic on your muscles and they also offer training for those wanting to learn how to give a rejuvenating traditional massage to others. Looking for a unique experience? Try their four-hand massage where not just 1 but 2 massage therapists work on your body together in harmony, leaving you with an absolute feeling of bliss. (Rp. 550,000). Jari Menari is open until 10 pm, great for some late-evening deep-tissue relaxation.
Jari Menari
Address: Jl. Raya Basangkasa No.47, Seminyak, Bali, Indonesia
Contact: +62 361 736740
Opening hours: 9 am – 10 pm
Price range: $$ (start from Rp. 485,000 for a 90-minute massage)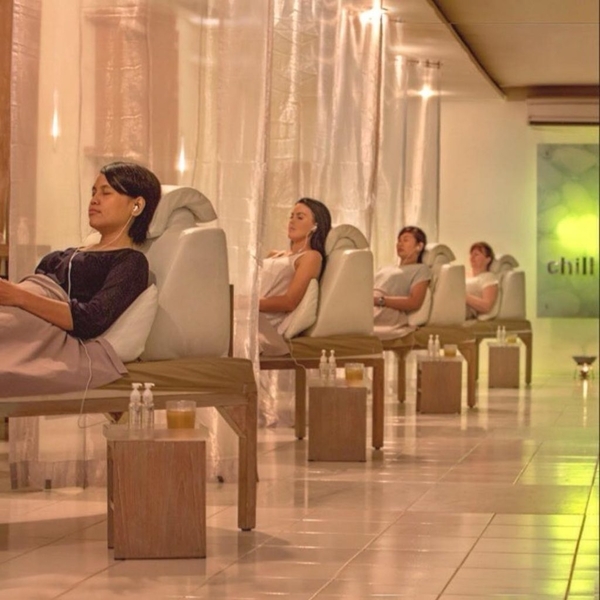 Sleek, clean, comforting and relaxing is what the Chill Reflexology Spa is. A great place to 'chill', indeed! If you like food massages and reflexology, you will love this place! The therapists are greatly skilled. By pressing the right points on your feet, they revive your whole body in just a 1-hour session. You will be all Zen once they are done with you. A must try, open until 10 pm in the evening.
Chill Reflexology
Address: Jl. Kunti I, Seminyak, Bali, Indonesia
Contact: +62 361 734701
Opening hours: 10 am – 10 pm
Price range: $$ (starts from Rp. 250,000 for a one-hour treatment)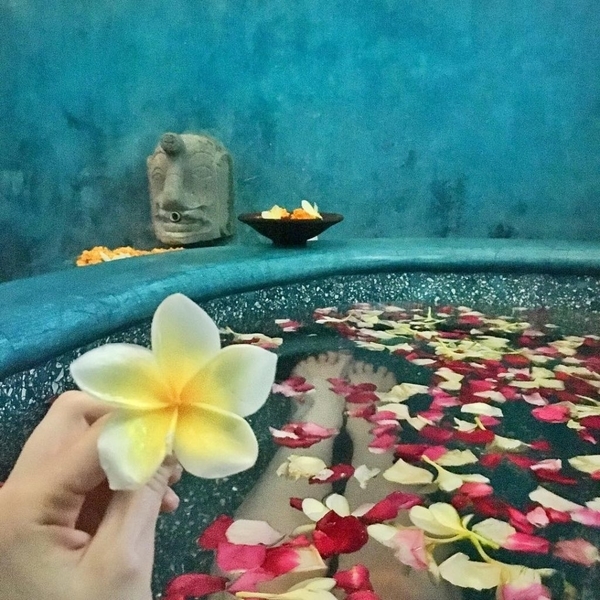 Bodyworks is a hidden gem of Petitenget. It's no longer a secret, but a decadent spa with beautiful exotic interiors, luxury facilities, and greatly skilled spa therapists. A spa that inspires and leaves you with a sense of enchantment and deep relaxation. After the massage you can relax-to-the-max in an exotic flower bath, sipping a fruit juice or you can heal and warm your body with an infrared sauna session. Bodyworks has great hair and nail treatments and they do waxing, too.
Bodyworks
Address: Jl. Kayu Jati No. 2, Petitenget, Seminyak, Bali, Indonesia
Contact: +62 361 733317 | info@bodyworksbali.com
Opening hours: 9 am – 10 pm
Price range: $$ (starts from Rp. 275.000 for a 1-hour full body massage)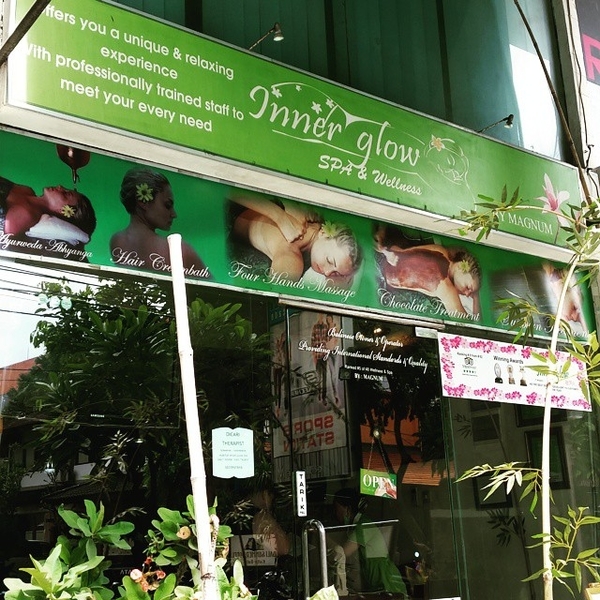 Another great choice for those on a budget, Inner Glow Spa and Wellness is found in the centre of Seminyak and they are open for treatments until 11 pm. So, feel like loosening up those muscles before sleep? Take a short stroll from your private holiday rental in Bali and get some. Easy enough, affordable and so perfectly relaxing that you might end up there every evening during your stay on The Island of the Gods. For those who like to try out something new, Inner Glow Spa features a traditional bamboo treatment where warm bamboo sticks are used to roll on your skin, relieving tension and balancing your energy. Bet you never had anything like it before.
Inner Glow Spa
Address: Jl. Camplung Tanduk, Seminyak, Bali, Indonesia
Contact: +62 851-0013-2963
Opening hours: 9 am – 11 pm
Price range: $ (starts from Rp. 100.000 for a 1-hour full body massage)
Please follow and like us: