Hua Hin has got the perfect blend of beach and city life, great for all kinds of travellers. It is a pleasant place to be at any time of the year, even during the monsoon (rainy) season. Not sure when is the best time to go to Hua Hin? This article will be your introduction to Hua Hin's climate and weather.
Hua Hin's Climate and Weather
The climate is tropical and humid with lots of sunshine. During the rainy season, you can expect some intense rainfall, short and sweet, mostly in the early morning and late afternoon. No matter what time of the year you're planning to visit Hua Hin, the moderate climate and temperatures are perfectly suited for a memorable beach holiday and villa stay.
Dry Season: November – February: best time to go to Hua Hin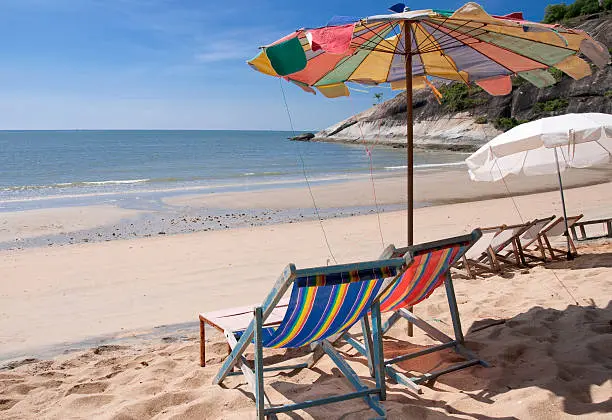 Generally speaking, the best time to visit Hua Hin is between November and February – the dry season. It is also the busiest time when most tourists make their way to Thailand for a tropical holiday.
When planning your vacation in Hua Hin around this period, you can be sure of great blue sunny skies all day, every day. You are in for a whole lot of beach fun, suntanning in the garden of your holiday home and swimming in the pool. Sounds wonderful, doesn't it?
January is the coldest month with an average temperature of 28°C during the day and down to 20°C n the night, promising a perfect night sleep. The dry season in Hua Hin is also the best time for kite surfing. Make sure to give it a go! The sea water is perfectly safe for swimming and you will definitely enjoy going horse riding on the beach, too!
Hot Season: March – May: Low Travel Season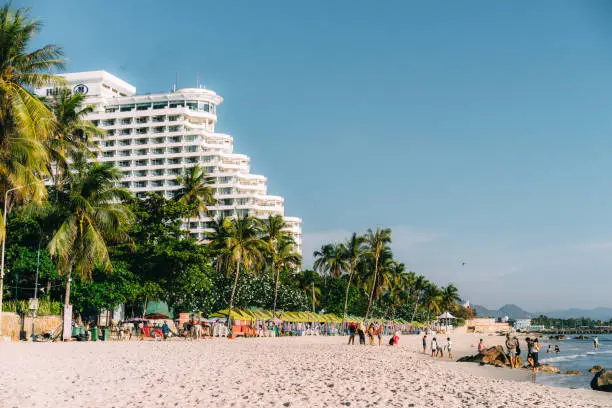 It is very humid during summertime and it is also the hottest period of the year. The 'hot season' runs from March to May with high temperatures around 35° C. Bring sunblock (+30 SFP), sunglasses, wear a hat and drink lots of young coconuts is what we can advise you.
The hot season is also the low season which is great for those travellers who want to avoid crowds and high prices. On top of that, it is in these months that some of the coolest festivals take place including 'Songkran' – the Thai New Year – a great Water Festival, taking place in the second week of April. Yes, indeed, this festival involves a lot of water fun. Just what everyone needs on a hot sunny day!
Rainy Season: June – October: Best time for waterfall viewing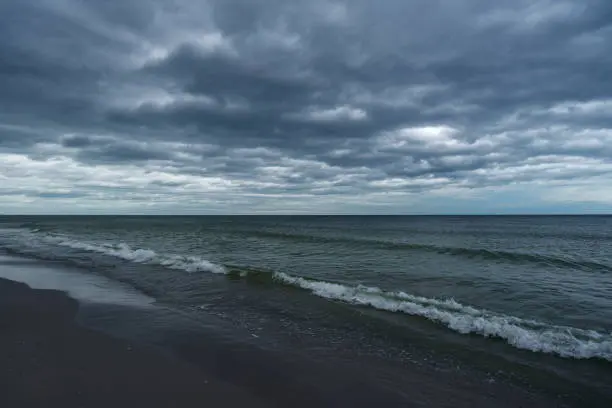 The rainy seasons kicks off in the month of June and it runs until October. This season comes with light and heavy rainfall and the average temperature is 29°C. Hua Hin enjoys more sunny days during the monsoon season than any other beach destination in Thailand. All the more reason to choose Hua Hin as your holiday destination in Thailand! The highest rainfall is recorded in October – a great time to visit the valley of Pala-U – the waterfall is most stunning and powerful at this time of the year! 
Gorgeous beaches, temples, water sports, markets, Thai food and beautiful villas – Hua Hin has got a lot to offer for a memorable holiday in Thailand! No matter when you are planning to come, you are bound to have a wonderful time! Enjoy!
Related articles:
Please follow and like us: