You want cultural attractions, nature, beach life and city vibes for your upcoming family holiday to Thailand. Hua Hin is the perfect family destination! Located just a few hours north from Bangkok, Hua Hin bursts with fun family things to do. Keep reading for ideas for your Hua Hin Holiday with the kids:
1. Beach fun in Hua Hin with kids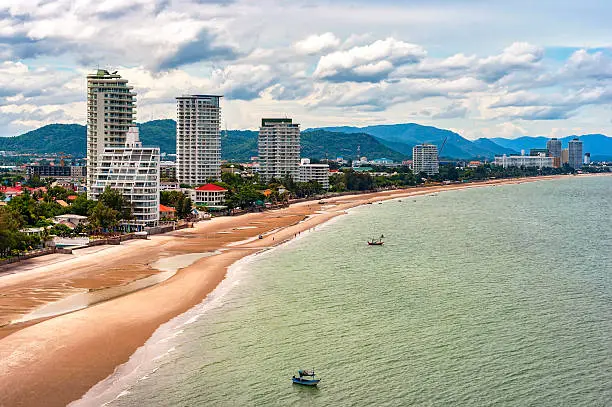 Hua Hin is the place to be for family beach fun! The town is home to beautiful beaches with safe swimming waters and perfect weather conditions for those who like to try kite surfing and windsurfing. Most kids are early risers and in Hua Hin, this is good news! Take the kids down to the beach just after sunrise and you can see the local fishermen casting their nets, you can meet monks strolling along the coastline in their orange robes and you can enjoy the fresh air and pleasant temperature before heading back to your private villa for breakfast. The early-morning beach scenes are lively yet peaceful. Let your kids run around with the wind in their hair. Later in the day, you can come back for swimming and playing in the sand. Do note, especially during the rainy season, jellyfish can wash up on the shore. These amazing sea creatures are interesting to see but you should never touch them. Keep an eye out!
2. Horseback rides in Hua Hin with kids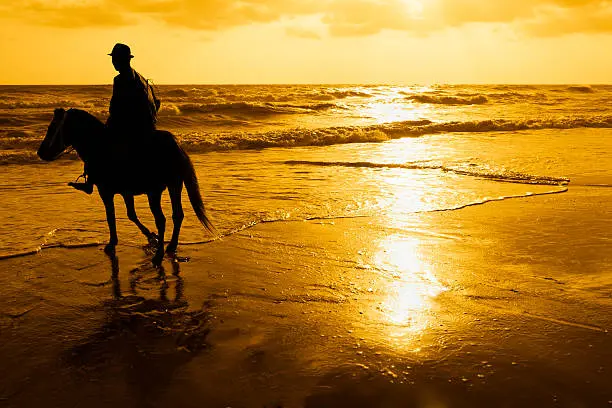 Pony riding on the beach is great fun for kids of all ages! You'll see big and small horses trotting along the coastline with jockeys trying to sell you a ride. The jockey usually walks alongside the pony, holding the reins while excited parents take pics. For fifteen minutes, expect to pay around 200 baht. Your kids will love it!
3. Every kid's dream: Waterpark Fun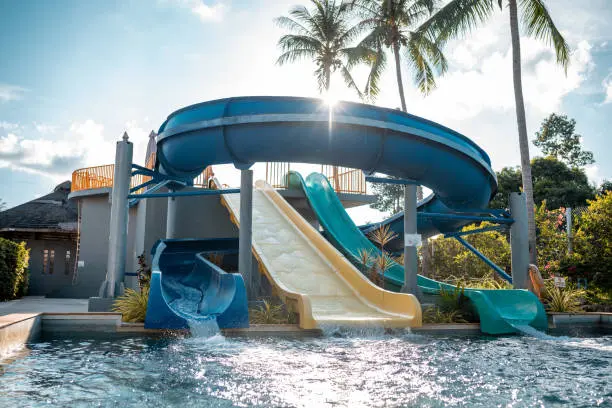 Nothing beats slides and lazy rivers! Take the kids to a waterpark and they'll be thrilled! Lucky for them, there are a couple of waterparks around Hua Hin to check out and they all are worth visiting!
1) Black Mountain Water Park
This thrilling park features nine different water slides, a wave pool, lazy river, beach pool, kids' pool, and more. Situated around a huge man-made lake hugged by mountains, Black Mountain Water Park is a beautiful place and a trip to this park stands for a whole lot of family fun.
2) Santorini Water Fantasy
Santorini Water Fantasy is a water park where adrenaline slides and rides meet lazy rivers and waterways where you can relax and chill out. The perfect mix! Do note, Santorini Water Fantasy is closed from July 1st 2019 for maintenance.
3) Vana Nava Water Jungle
Modern technology meets state-of-the-art attractions at Vana Nava Water Jungle, a jungle-themed waterpark built on an empty plot of land and transformed into a tropical jungle with over 200.00 plants and trees from all over Thailand. This amazing family playground is funded on ecological awareness. It is a beautiful place with out-of-this-world water attractions (including the largest waterslide in the world and an innovative anti-gravity tube slide). Take your kids here for an unforgettable water park experience.
4. Learn the art of Kite-Surfing in Hua Hin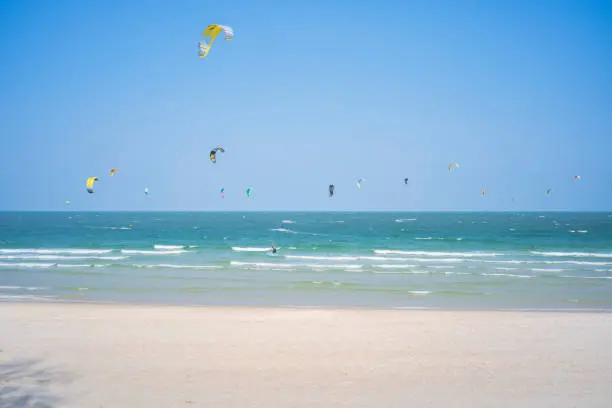 As mentioned earlier, Hua Hin is the place to be for kitesurfing! The wheater conditions are perfect for it! Sandy beaches with shallow waters and a huge area dedicated to kite surfers – anytime the wind blows, the kite surfers will be out there! Hua Hin Kitesurfing offers lessons for kids as young as eight years old. They have a great school located near the Hyatt Hotel in Hua Hin. Join the kids for a kitesurfing lesson or go have a massage on the beach while the kids are having a blast. A day well-spent!
5. Indoors family entertainment at Whaley Port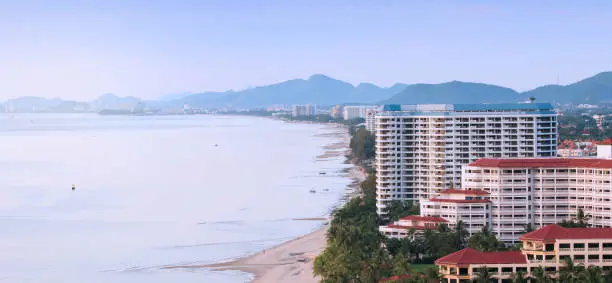 On rainy days or when it's too hot outside, take the kids to see Whaley Port – a fabulous underwater theme park opened only recently in 2017. The park is located inside the 3-level Blueport Hua Hin Resort and there are plenty of things to do for a whole day of family entertainment. You can go shopping in the mall, splash around in the swimming pool, spend time at the ocean-themed kids' gym or have fun with old-style arcade games at the Game Port. Admission is cheaper on weekdays (240 baht for the first hour and 150 baht for the next hour compared to 290 Baht for the first hour and 180 Baht for the following hours during weekends). Parents are charged 50 Baht on weekdays and 80 baht weekends for the first hour and the same for the following hour.
6. Spectacular event in March: Kite festival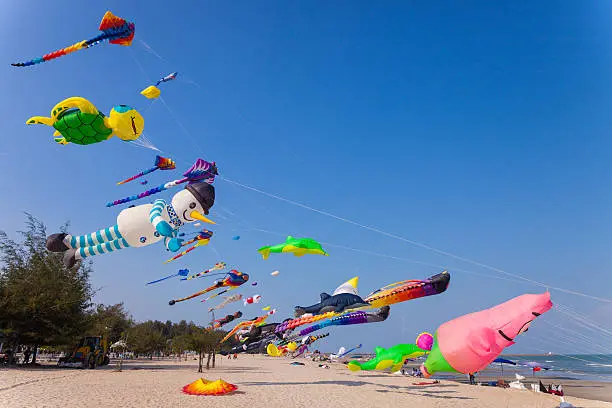 Heading to Thailand in March? You came at the right time for the Hua Hin Kite Festival. Be sure not to miss it – this annual festival is truly spectacular! You will see stunt kites, big kites, small kites, traditional Thai kites and international ones. There will be competitions taking place with contestants coming from all over the world. You and the kids can also join in if you like or you can shop around for kites, souvenirs and other crafts on the festival grounds.
7. Visit the monkeys at Monkey Mountain
Just six kilometres out of Hua Hin, in a little town called Khao Takiab, you can meet a tribe of monkeys and get stunned by sensational views of Hua Hin and the nearby beaches on Chopstick Mountain, better known as Monkey Mountain. This mountain top is not only home to hundreds of monkeys but there is also a hilltop temple with a 20-meter-tall golden Buddha statue to admire. It is best to come here in the early morning or afternoon when it is not too hot. The area is incredibly scenic and what child doesn't want to see monkeys from up close? You can take some cool family photos but be cautious, those monkeys can be quite cheeky sometimes and they are interested in sunglasses, cameras and smartphones.
8. Elephant Care Day at the Wildlife Friends Foundation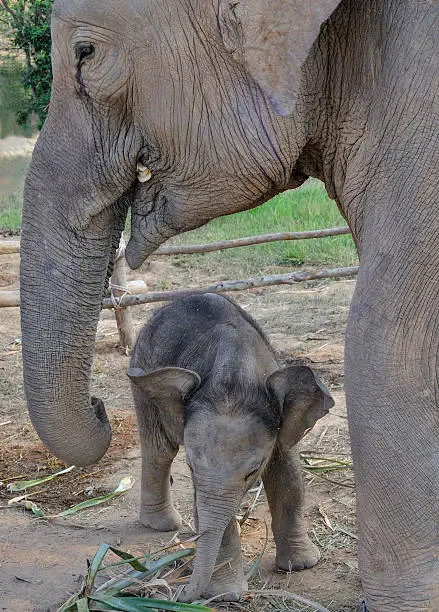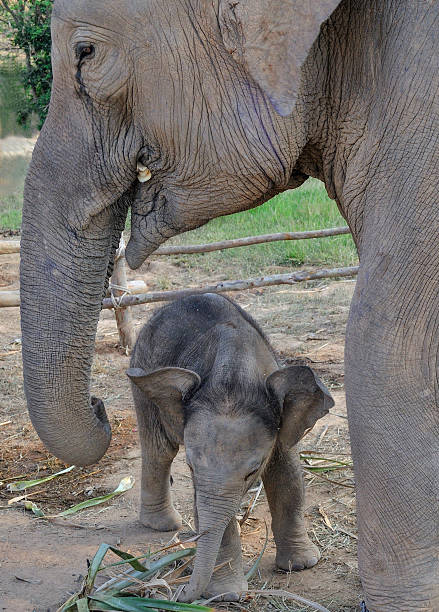 Interact with Thailand's amazing giants in ethical ways at this elephant day care centre. This wildlife sanctuary is located 45 km west of Hua Hin and at the centre, they take care of over 500 animals including gibbons, tigers, bears and macaques. The elephants live chain-free and as visitors, you can walk with elephants, feed them and see them bathe. Quite an amazing experience! Enjoy the serene surroundings of the rescue centre and listen to the sound of singing gibbons. To see elephants in the wild tropical nature, visit Kui Buri National Park. This is the best place to spot these amazing creatures in the wild.
9. Family food feast on the night market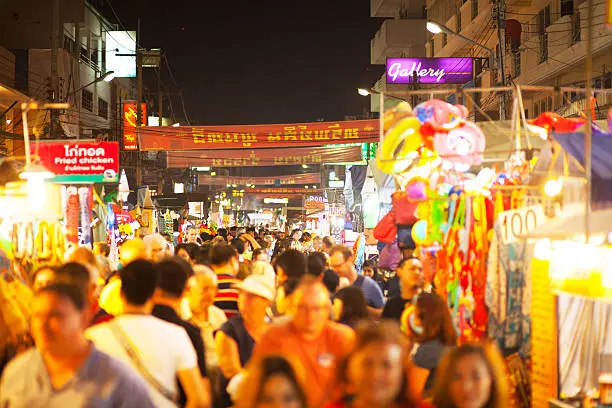 Get ready for a cultural food adventure at the traditional night market. It's a feast for all the senses. The market starts in the late afternoon so there is no need to skip it even when travelling with toddlers and young kids. The night market is not only about delicious food such as pad thai, sticky rice with mango, grilled meat and fish but it is also a great place to shop for souvenirs. It is lively, colourful and it is a really wonderful cultural experience not to miss out on.
10. Family time at the villa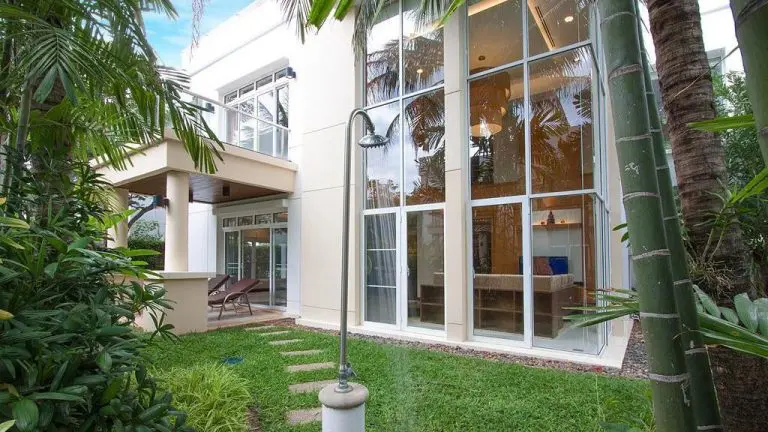 Last but not least, enjoy quality time with the kids at your private Hua Hin villa. This luxurious holiday home comes with a private pool where the children can have fun all day long. The setting is private and tropical and it comes with a living room, kitchen and air-conditioned bedrooms. Whether you are looking for a modern villa or a traditional one, the options are plentiful! Your private pool villa is the base from where you can go explore Hua Hin and what lies beyond the city centre.
Related articles:
Please follow and like us: