Visiting Niseko soon? There are three main transport options for getting around in Niseko: via rental car, shuttle bus or taxi. In our guide below, we'll provide an overview of the different transport options, along with tips to help you get around Niseko more easily and safely. Let's begin:
Rent a car in Niseko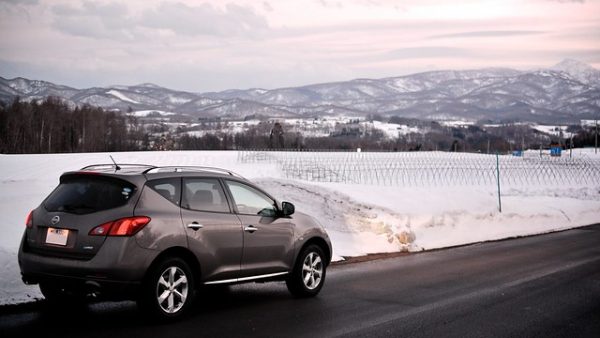 Hokkaido's well-maintained roads make for easy driving during the summer. But during wintertime, the road conditions can be hazardous. Plus, there's also the problem of limited parking during the winter – covered parking lots are limited, and while public parking is available, these spaces may not be easily accessible due to the heavy snowfall (you'll need to be prepared to shovel a lot too). Driving around Niseko during winter isn't recommended unless you're experienced in driving in extreme winter road conditions.
Taxi in Niseko
You can flag down a taxi, or make a booking via phone or an app. A 10-minute ride will be about ¥2,500. During the peak holiday periods – such as the Christmas or New Year holidays – advanced bookings are recommended, as it can be difficult to book a taxi during the evenings.  Download the Niseko Official app for taxi bookings, bus timetables, bus trackings and more.
Villa Finder's tip: Your taxi driver likely won't speak English, so it's best to have directions or street names in Japanese. And do note that while many taxis have roof racks, it can be a challenging fitting in large ski bags or snowboard bags.
Niseko bus
Niseko has a comprehensive network of shuttle bus services, which makes getting around fairly convenient for most travellers – even if you're staying at an accommodation without designated shuttle service. Below, you'll find an overview of the different shuttle services in the area:
Niseko United Shuttle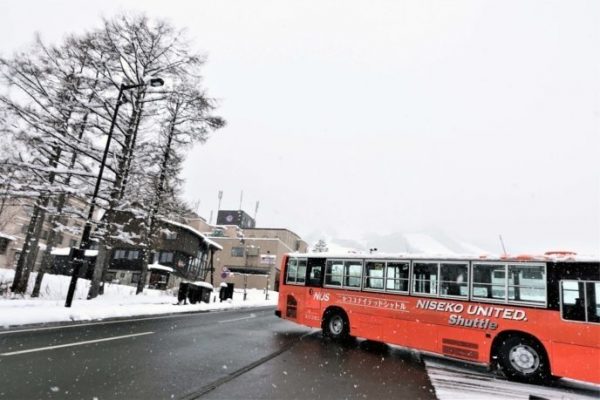 The Niseko United Shuttle is the official bus that connects the Annupuri, Niseko Village and Grand Hirafu resorts, and also makes a stop at Kutchan. Rides are free if you have the All-Mountain lift pass, or a point is required for each trip if you have the 12-point lift pass. Otherwise, a ride costs ¥500 for adults or ¥300 for kids.
The bus will stop along all the stops on the route, so you won't need to tell the driver when you want to alight. Fares are displayed at the front of the bus, and you'll need to take your ticket to the bus driver to pay for the fare when you alight. There is a change machine right by the driver, so you can break your notes if you don't have spare change.
Download bus route and schedule here
Hanazono Shuttle Bus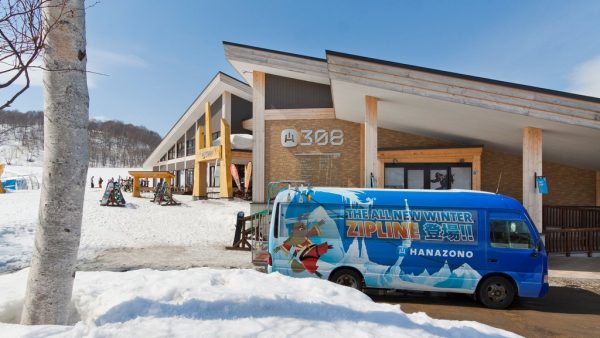 The Hanazono shuttle bus transports vacationers between the Hanazono resort and Hirafu and runs from 7.50am to 5.10pm daily. The first bus arrives in Hanazono at 8.20am – so you'll be in time for the first lift at 8.30am. Buses arrive at 20-minute intervals.
There are six buses going along two different routes – Upper Village and Lower village – so vacationers can access the entire Hirafu village and surrounding areas (here's a map of the shuttle route). Be sure to check out the sign by the front window before you board, to ensure that you're getting up the right bus.
Grand Shuttle Bus
The Grand Shuttle Bus run throughout Hirafu on two routes: Main Village and East Village. The Main Village shuttle will transport vacationers between the upper and lower Hirafu areas, while the East Village shuttle runs between the ski slopes and east Izumikyo area (here's a map of the shuttle route). The bus stops are well-positioned, so you're only just a short walk from the hotels, restaurants and lifts when you alight.
Buses leave the Hirafu Welcome Center at 8.30am, and depart at intervals of 15 to 20 minutes. The rides are free of charge. Do note that the buses are reserved for skiers and boarders at peak morning and evening times, so it will only stop at hotel and ski areas. Rides are free of charge.
Kutchan Night Go Bus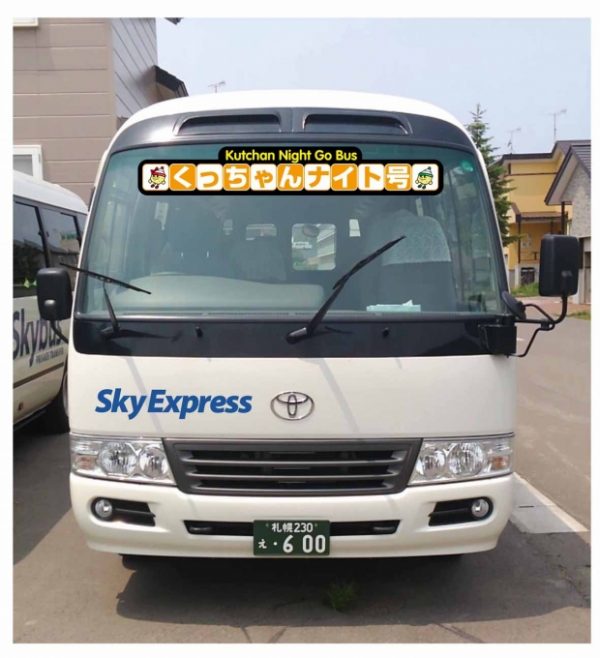 The Kutchan Night Go Bus runs from Hirafu to Kutchan Station every night, providing easy access to the shopping, dining, nightlife and karaoke venues in Kutchan. Your first ride is charged at ¥100, and subsequent rides are free if you keep your ticket. The bus schedule changes between the seasons, and you'll find the updated schedule on the NPB website.
Yumeguri Onsen Shuttle Bus
Hop on the Yumeguri Bus to explore the different hot springs in Niseko. A one-way ride costs ¥500, and the bus departs twice every evening from the Hirafu Welcome Center. The final stop on the route is the popular Yukichichibu onsen, but along the way, you'll have the opportunity to stop by at and visit many onsens and restaurants.
Moiwa Shuttle Bus
A free shuttle bus runs between the Moiwa Ski Resort and the Hirafu bus stop (located next to Seicomart). Check out the Moiwa Ski Resort website for updates on their shuttle service schedule.
Additional tips for visiting Niseko
Schedule in sufficient time: Planning a day out on the slopes? Do schedule in additional time if you need to get fitted out for skiing gear. It's best to arrive at least an hour before you start skiing, but keep in mind that it takes about 20 minutes for one person to get fitted out – so you may require more time if you're traveling in a group.
Get snow boots: The roads and walking paths can get icy and slippery, so it's recommended that you get proper footwear, such as snow boots or snow cleats that you can clip on to your shoes.
Keep an eye out for traffic: Crossing the road? Do note that it takes a longer time for cars to slow down and stop, given that the winter road conditions.
Featured image: Kristina Kl. on Flickr
Please follow and like us: