The list of magnificent and wonderful things to do in Tuscany is endless. This amazing region in Central Italy is breathtakingly beautiful with rolling hills, lush vineyards, olive groves, medieval hill towns and historical cities. In Tuscany you can calm down and relax, you can taste the best wines and truffles, soak in hot springs and enjoy nature walks. As if time stood still, you can see walled hilltop villages from the middle ages and amazing cities such as Florence, the capital of Tuscany.
What are the Best Things To Do in Tuscany?
The incredible beauty of Tuscany… there are just no words to describe it. You can just keep on gazing at the lush green rolling hills all around you. However, it's not just the natural beauty of Tuscany that attracts us, travellers and holiday goers. There are plenty of things to do! Our advice? Stay in a beautiful private country home or villa and go explore. See what you can, do what you feel like doing and we can pretty much guarantee you will fall in love with Tuscany. Want to prepare for your trip? Here's a list of things to do in Tuscany:
1. Florence!!!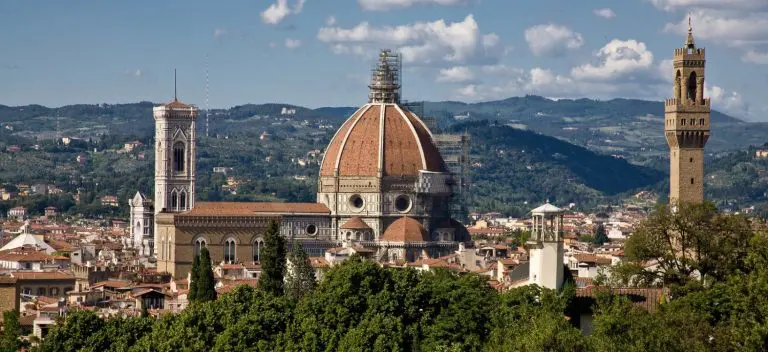 Florence – the capital city of Tuscany – is where you can see amazing art and architecture from the Renaissance. It is a sprawling city with great history and rich culture. You can spend days here just strolling around, visiting museums, ancient churches and eating a lot of gelato. There is no other city in the world that takes you deeper into the soul of the Renaissance. See Duomo di Firenze, the iconic cathedral, Piazzale Michelangelo and Uffizi Gallery where you can see splendid art by famous Renaissance painters. For a food feast, head over to Mercato Centrale.
2. Make a TripTo Elba Island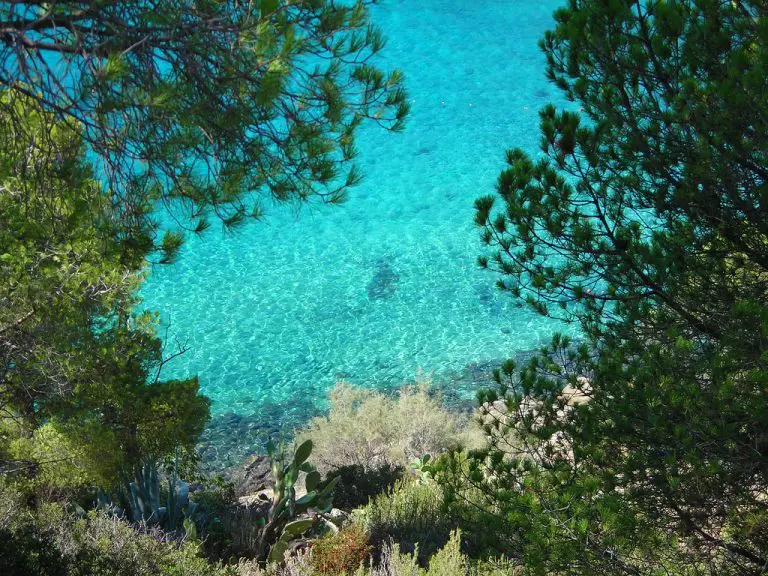 Can't go without seeing a beach on your holiday? You'll be happy to hear about this beautiful Tuscan Beach located on Elba Island. Elba is the largest island off Tuscany and it's a beautiful, idyllic place where you can go swimming, sailing and scuba diving. It takes just a 10-kilometre ferry ride from the port of Piombino to get there. Expect crystal clear waters and perfect sandy beaches. You'll love it!
3. See The Leaning Tower of Pisa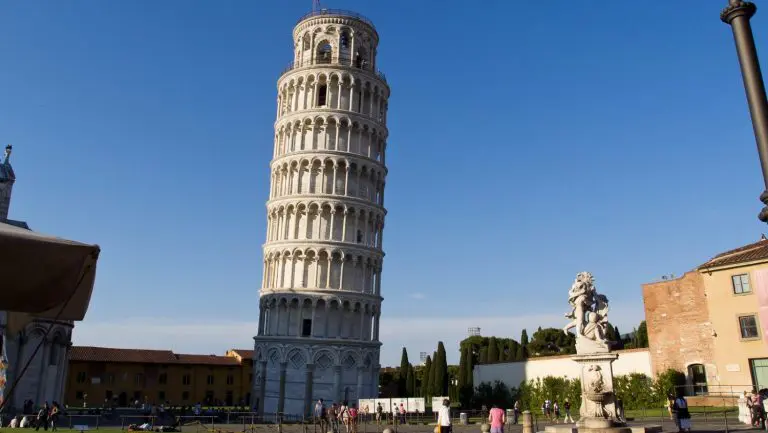 Touristy but fun! One of the most iconic images that pop up when you think of Italy is the famous leaning tower of Pisa. Guess what, Pisa is one of the lovely towns in Tuscany. This famous tourist attraction is a world-famous monument and it is a must-visit when you are staying in Tuscany. The tower of Pisa dates back to the 12th century and it's been leaning since its construction. While you are in Pisa, also check out the cathedral Pisa Duomo.
4. Explore The Tuscan Countryside On a Vespa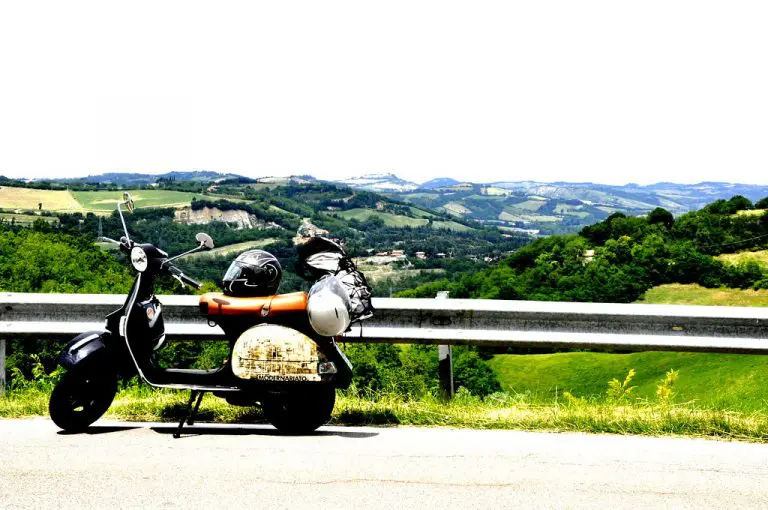 What could be better than exploring the countryside the Italian way… on a Vespa? Amazing views, quiet roads, fresh air and totally free to go and stop wherever you like. It's the ultimate feeling of freedom. For those who a feeling a little less brave. You can also opt to go on a guided Vespa tour.
5. Taste The Wines of Chianti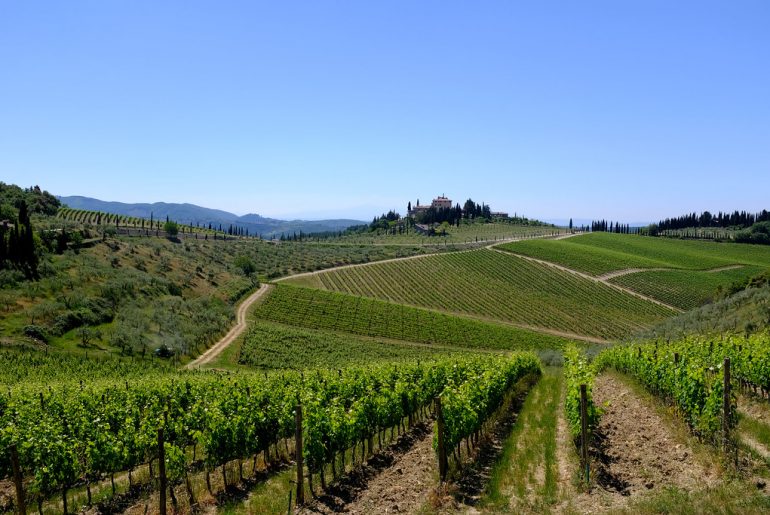 The gorgeous vineyards of Chianti are situated between Siena and Florence. The wines from this region in Italy are praised by wine lovers from all over the world for a reason. Come and taste it for yourself. To be considered a Chianti wine, the wine has to contain at least 70% of the Sangiovese grape. In this beautiful region, you can do wine tastings you will never forget.
6. See The City of Siena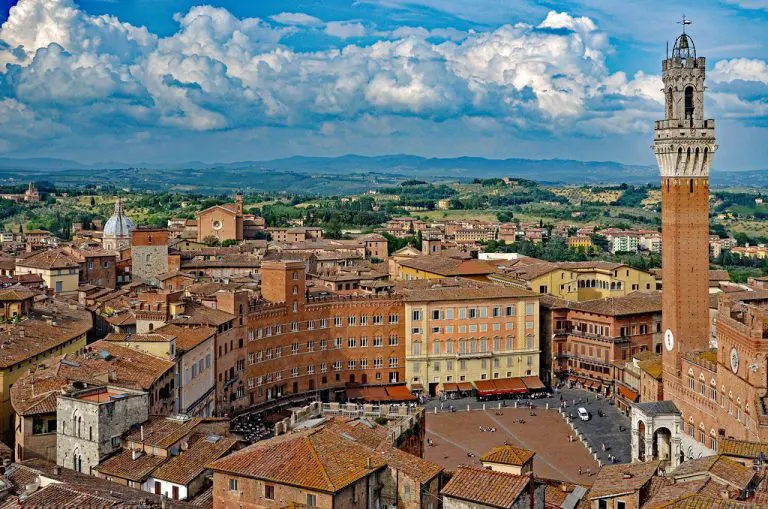 In this sprawling and charming city, you will see lots of Gothic architecture. A highlight is Piazza del Campo. It's the city square and also a Unesco World Heritage Site. We recommend seeing Il Duomo, the cathedral, and the abbey of Monte Oliveto Maggiore with its amazing wine cellar. Enough culture for today? Go relax at Siena's thermal hot springs. There are several dating back to Roman times.
7. Antique Shopping in Arezzo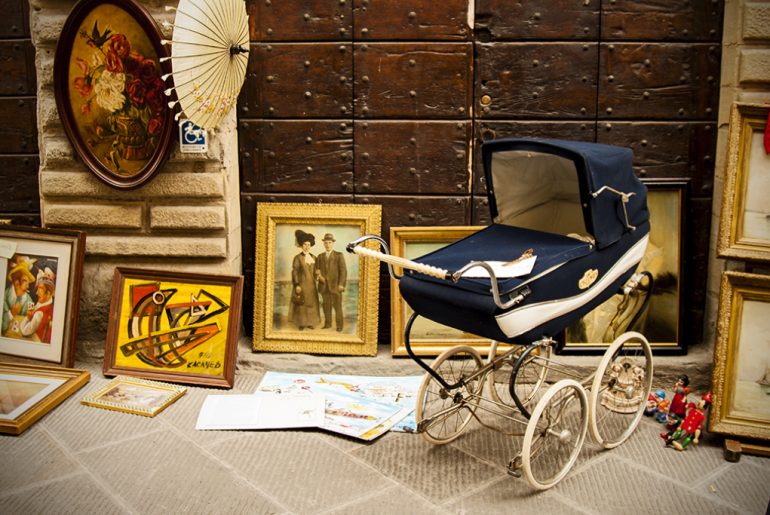 Every last Saturday and the first Sunday of the month, a big antique market is held in the streets of Arezzo. There are over 500 exhibitors and you can be sure to find treasures and cool vintage items. Stained silverware, original paintings, vintage furniture, jewellery and much more. Happy shopping, everyone!
8. Fly in a Hot Air Balloon Over Val d'Orcia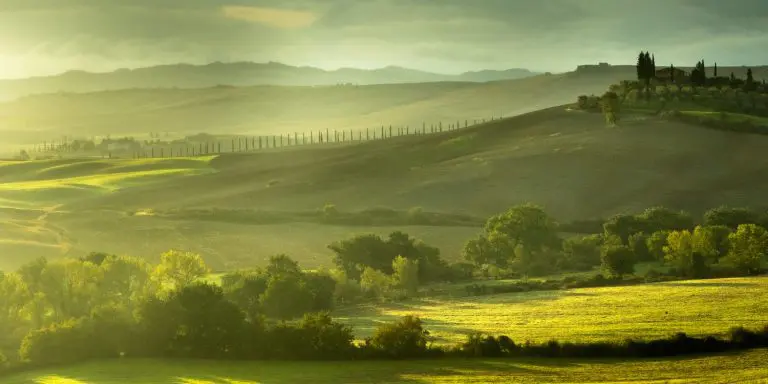 While flying over Val d'Orcia in a hot air balloon, you can most probably say you are living a childhood dream. It's a unique, once-in-a-lifetime experience and Val d'Orcia is a magical place for it. Take your loved one or the entire family. It'll be a memory to cherish forever and you can take amazing photos!
9. Visit The Charming Town of Lucca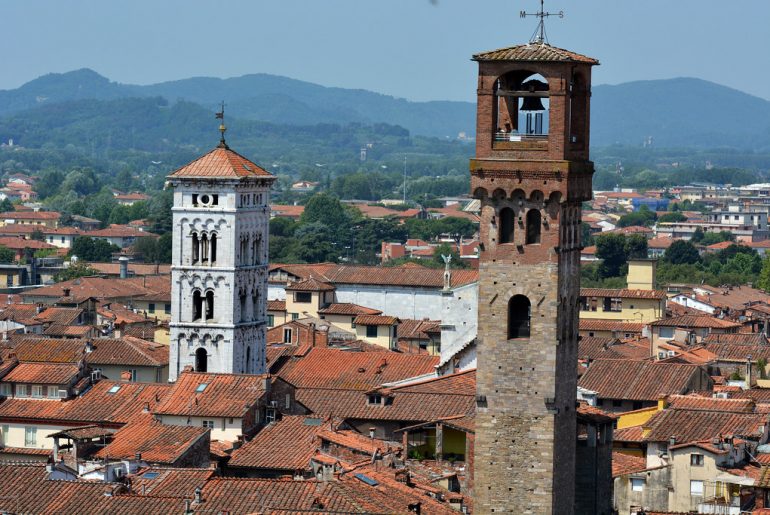 Lucca is a charming town famous for its ancient Renaissance city walls. You can enter the town through one of the four city gates. Once inside, there are beautiful cobbled streets leading to picturesque piazzas and Medieval churches. You can also walk along the city walls for a beautiful view of this old Italian city.
10. Soak In The Natural Hot Springs of Bagno Vignoni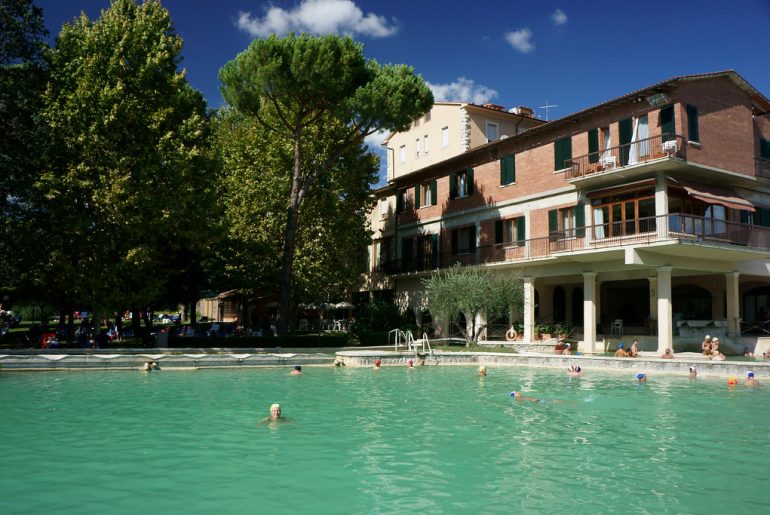 Bagno Vignoni is a small village located in the beautiful Val d'Orcia. If you're looking for a place to come and relax, this place is perfect! If not for the stunning views and the tranquil ambience, the natural hot springs are good enough reason to come and stay in Bagno Vignoni. The town is car-free and there are beautiful Renaissance buildings situated around the natural thermal bath. Do stick around for dinner and wine at one of the charming restaurants in town!
Villa Holiday to Tuscany
Are you ready to explore Tuscany? Do check out our hand-picked selection of private villas in Tuscany. Whether you want to stay in the city or somewhere in the countryside, a villa allows you to experience the best of Tuscany together with the ones you love the most. Happy holidaying!
Please follow and like us: