Is it time to hit the beach? Yes! Although many people travel to Italy for the food, history and culture, Italy is a fabulous beach destination. Puglia is a beautiful place where nature, culture, beach vibes and Italian food come together. Puglia has 800 km of coastline to explore, bordering both the Ionian and the Adriatic Seas. You can laze on the beach, swim in the crystal clear water of the sea or go snorkelling. Are you planning to stay in this beautiful city? These are some of the best beaches in Puglia to check out.
1. Lama Monachile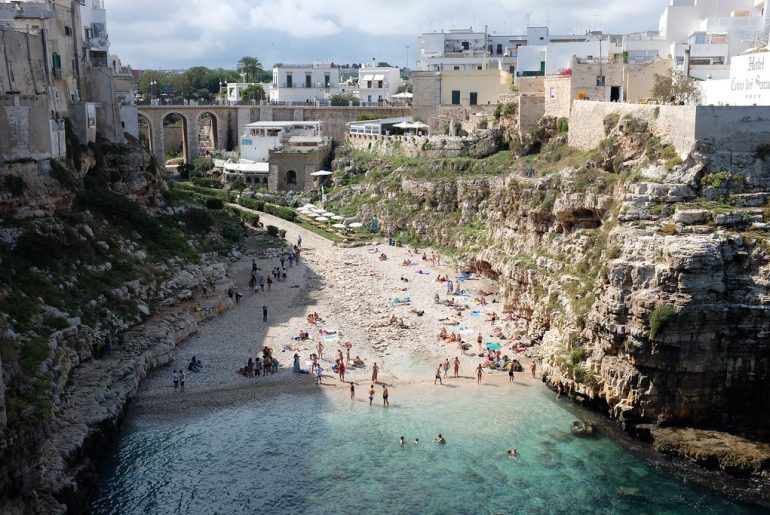 Lama Monachile is a long en narrow beach sitting at the bottom of the picturesque clifftop town Polignano a Mare. With perfect white sands and the clearest water, no wonder this small beach can get crowded during the peak of summertime. Get there early for a morning swim or spend the day exploring caves and tunnels around this pretty cove. Lama Monachile is a wonderful place for swimming and snorkelling. You can also head up to town for drinks at a clifftop bar in the afternoon.
2. Torre Dell' Orso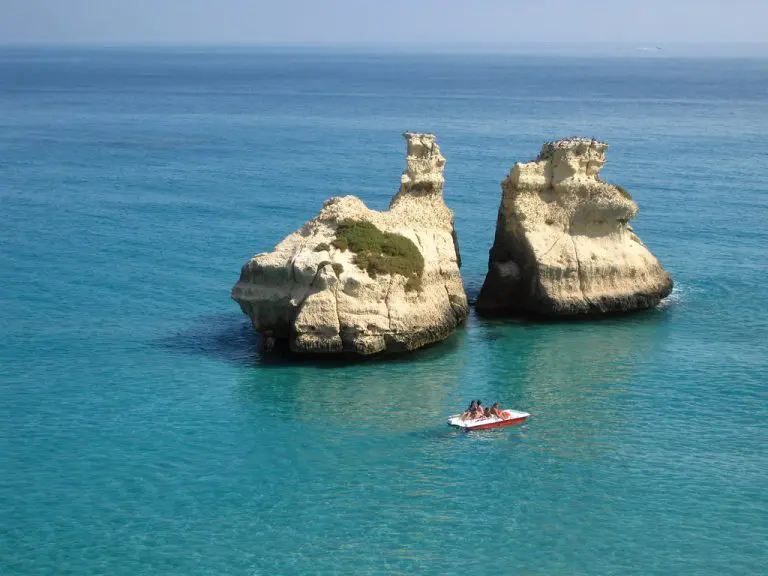 Also known as 'the two sisters, Torre Dell' Orso is a powdery white beach located in Castro Marina, southeast of Lecce. It's a popular beach with a renowned cliff diving spot. The northern end of the beach borders the resort town. If you're looking for a quieter spot to sunbathe and swim, head towards the southern end of Torre Dell' Orso.
3. Gallipoli Beach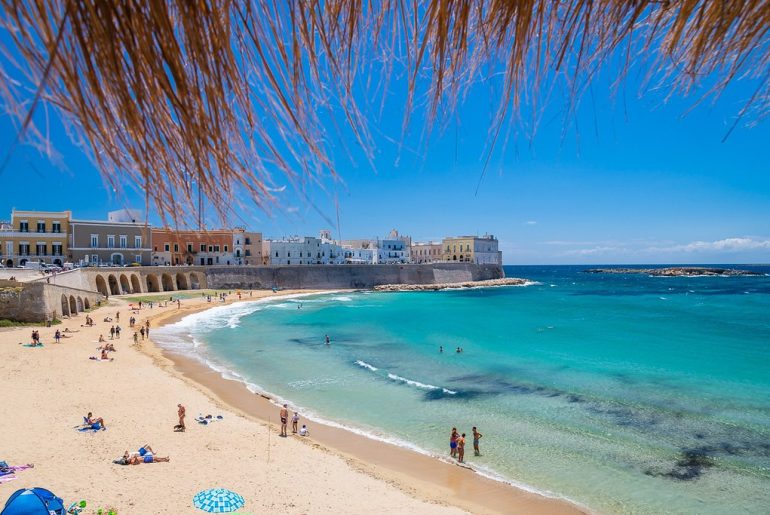 Also known as 'the pearl of the Ionian Sea', the beach of Gallipoli is a favourite hang-out spot for beach lovers. Golden sands, close to the walled city of Gallipoli, this beach sits right next to the port. There are many lovely beach bars to have drinks and do some sunset-gazing at the end of the day.
4. Torre Lapillo Bay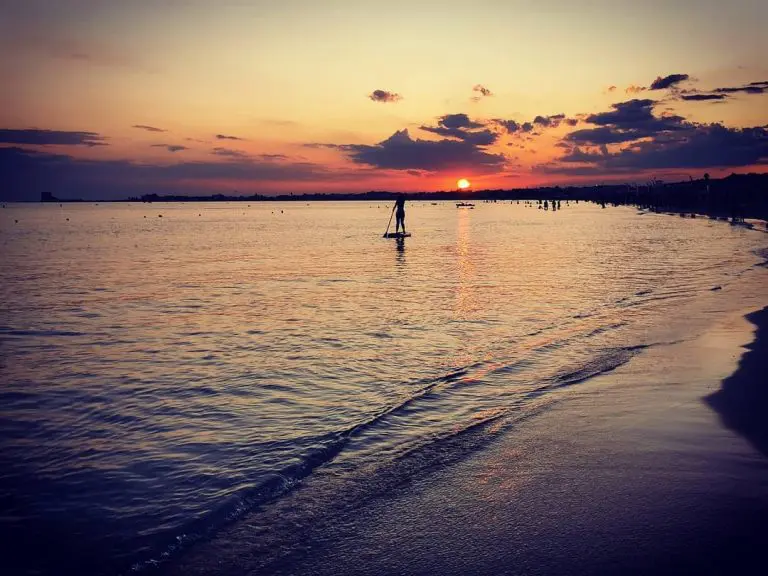 Torre Lapilo Bay is located in Porto Cesareo. It's a relatively unknown beach and it is stunning! You can expect soft white sands and clear turquoise waters perfect for swimming. There are wooden walkways connecting the town to the beach, making it easy to get there with kids.
5. Santa Maria al Bagno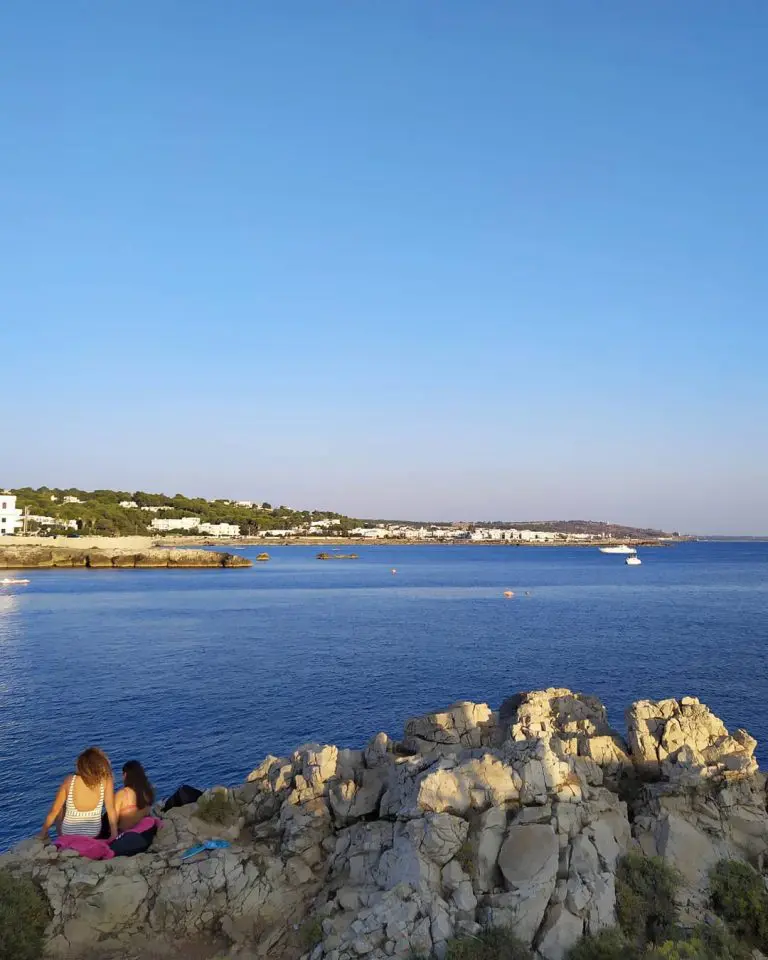 Located in the heart of Salento in Puglia, Santa Maria al Bagno is surrounded by cafes, shops and restaurants on three sides. Featuring calm, shallow, and turquoise waters, this pretty beach is perfect for families with kids. The beach is located by the Ionian Sea near the town of Nardo. Go swimming or enjoy a seafood dinner by the sea. It's a wonderful place!
6. Pescoluse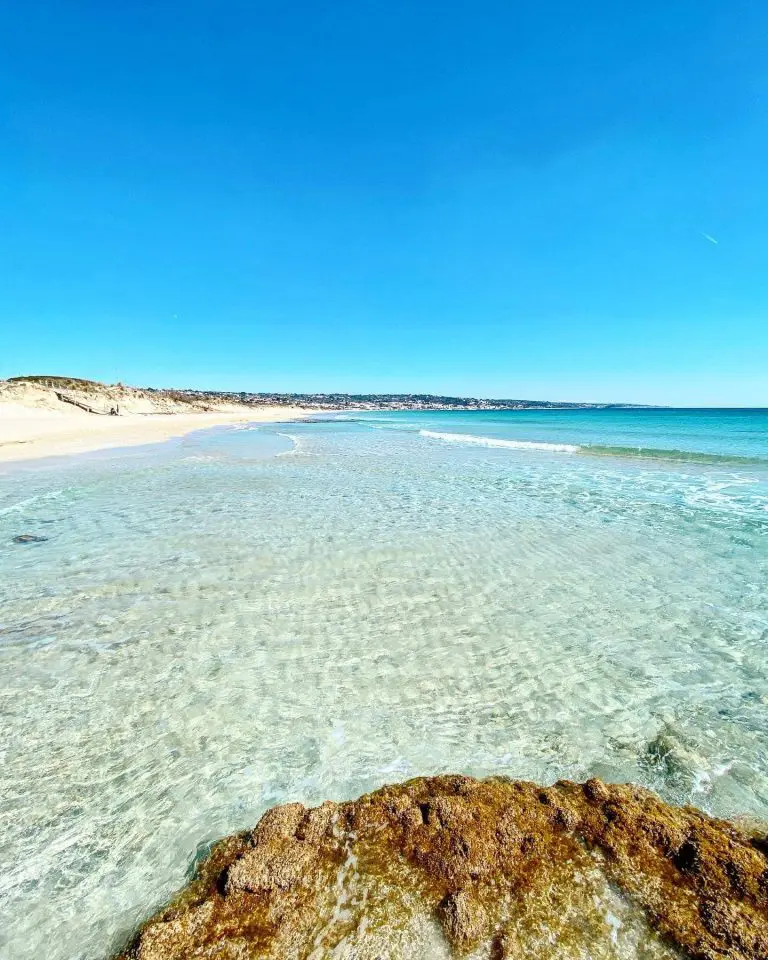 A perfect silky white beach, Pescoluse is also known as 'the Maldives of Italy'. With clear shallow waters and soft sand, this beach is great for families and those who like to laze and chill out in the sun all day. Pescoluse is over 5 kilometres long, making it an ideal place to go for a beach run. Get up early to greet the sunrise and stick around until after sunset. every hour of the day is wonderful here in the Maldives of Italy.
Enjoy the beach!
We must admit, there are many, many more beautiful beaches to explore. Puglia is all about diversity! The beaches on the Tremity Islands are also perfectly paradise-like. Find your perfect beach and let us know who you love it so. In the meantime, don't forget to stay at one of our private pool villas in Puglia. Happy Holidays!
Related: Best Things To Do In Puglia – 5 Best Restaurants in Puglia
Please follow and like us: