Are you thinking of planning a trip to Italy and are you wondering what are the best things to do in Puglia? This blog is for you. First of all, what a great plan! We all love Rome, Florance and Tuscany but there are only a few who have discovered the beautiful, diverse region of Puglia located in the heel of Italy's boot, way down south. From ancient walled hilltop town to beautiful beaches, great Baroque architecture, iconic sandstone villages and stunning unspoiled nature reserves to explore without hordes of tourists around. We fell in love with Puglia and we think you will too.
A secret paradise awaits in Southern Italy
Puglia is a paradise yet to be discovered. This beautiful, calm, unspoiled region in the south of Italy features fairytale-like hilltop towns and clifftop villages, endless olive groves, vineyards, flamingos(!) and stunning beaches along the Adriatic coast. You get to see impressive cathedrals, castles and churches, eat delicious Italian food and you can stay at a beautiful private pool villa. Puglia should be on your top-of-the-list of places to visit. In this blog, you'll read all about the best things to do in Puglia.
1. See Lecce, a city also known as 'Florance of the south'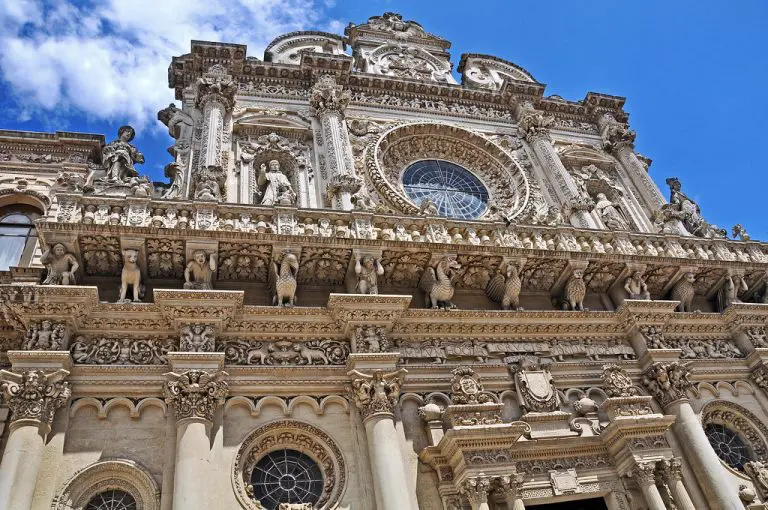 Lecce is a beautiful, historic city also known as 'Florance of the South'. It's the place to be for amazing Baroque architecture, a great ambience and delicious food. There are charming eateries, great wine bars and cool artisan shops to explore one lazy afternoon after another. The historic centre is full of old churches and palaces. On Piazza Duomo, you can visit Lecce Catherdral, Episcopal Palace and Seminary Palace all in one go. Lecce is a place to experience. Just go stroll around, get your hands on some ice coffee, pastries and gelato on the way and you will fall in love with this stunning sandstone town.
2. Flamingos!

Yes, it is really true. In Puglia, you can spot wild flamingos. To see them go to Sentiero Airone Nature Reserve. It's Europe's largest colony of flamingos. A bird paradise!
3. Visit the Castellana Caves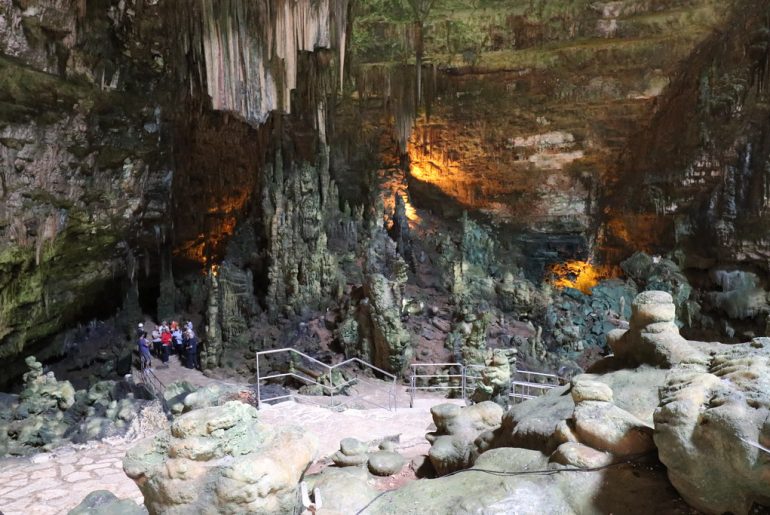 This is the largest cave system in all of Italy and it is a magnificent natural wonder. The Castellana Caves were discovered in 1938. It's a 3 km long limestone underground cave system where you can see alluring stalactites and stalagmites on a guided tour. There's a short tour of approximately 1 hour and the complete tour which is a 2-hour trek passing Grotta Bianca, the famous 'white cave'. Remember to take a sweater as it gets cold underground.
4. Go cycling in Itria Valley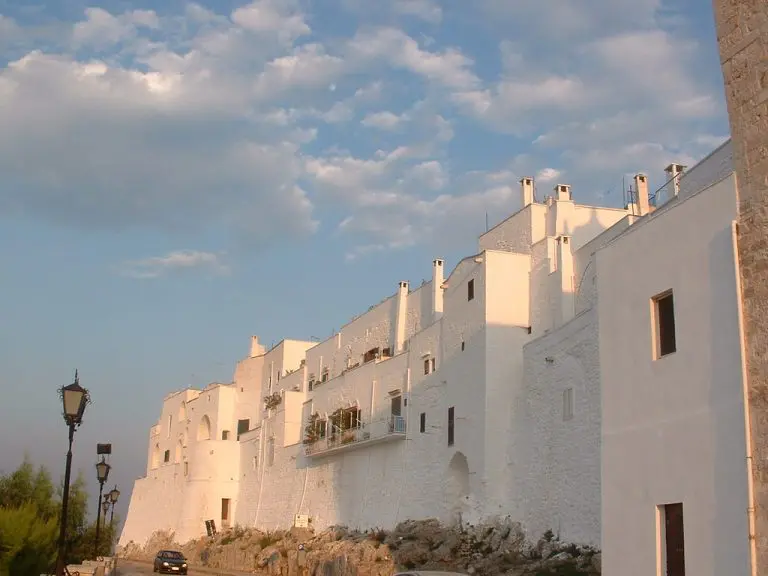 With vineyards, olive groves and beautiful white towns, cycling in Itria Valley is a wonderful experience. You can visit the whitewashed towns and spot lots of traditional Trulli houses scattered around the expansive countryside in between the cities Bari, Brindisi and Taranto. The 'white city' Ostuni is a must-stop along the way!
5. Trulli of Alberobello
This picturesque town is one of the main tourist hot spots in Puglia and we must warn you, it can get crowded in the high season! It's a special place, a UNESCO world heritage site, and it is known for its Trulli; traditional limestone houses with iconic conical rooftops. Most of these tiny houses date back to the 14th century. Alberobello has over 1500 Trulli. Go stroll around and see if you can find Trullo Sovrano, the only 2-level Trulli in town.
6. Beachtime at Polignano a Mare
Polignano a Mare is a dramatic clifftop town overlooking the turquoise Adriatic Ocean. Lama Monachile is a beautiful pebbled beach at the bottom of the cliff, sitting in a rocky cove. A great place to laze in the sunshine and swim in crystal clear waters. After a few hours of beach time, head up to town for dinner and beautiful sunset views.
7. Old town of Gallipoli
Gallipoli is one of the main tourist hot spots in Puglia, not just for its sprawling old town full of Baroque architecture but also for its vibrant nightlife and beaches. Gallipoli has 2 parts. The old town is located on an island and the new town is on the mainland. The two are connected via an old 16-century bridge.
8. Gargano National Park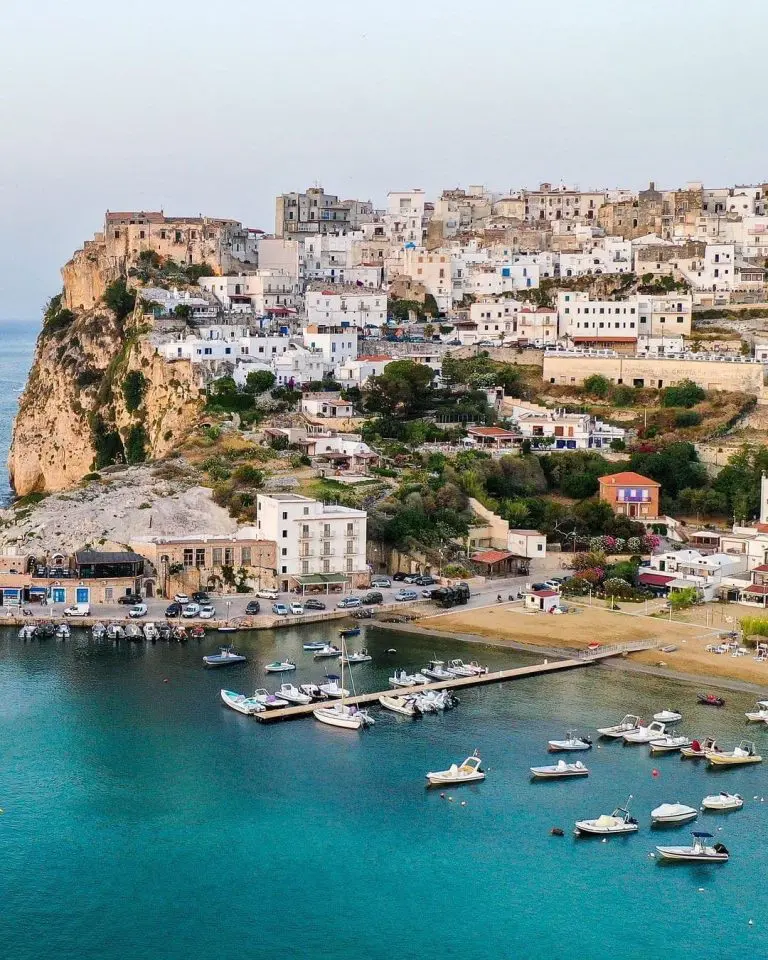 Gargano National Park is located in the north of Puglia. It's a wonderful and tranquil place full of Aleppo Pine Forests and a mix of sandy and pebbled beaches. A great place to go hiking, cycling and swimming. On the way to this national park, you can stop by charming, pretty towns such as mountain town Monte Sant'Angelo or the coastal town Peschici (in the photo above).
9. Go snorkelling around the Tremiti Islands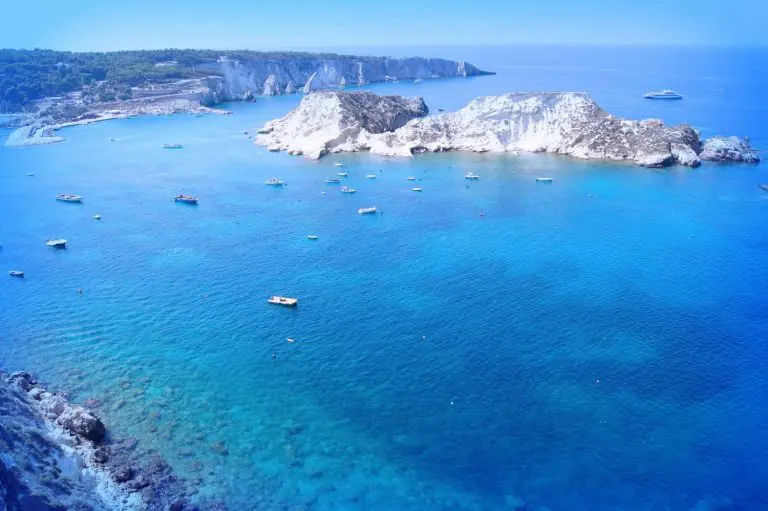 Feel like snorkelling or scuba diving? The Tremiti Islands are the perfect place for it. This small archipelago is a protected marine reserve with rock formations, caves, beaches and crystal clear waters. You can reach the Tremiti Islands by boat from the port in Peschici, Vieste or Rodi Garganico.
11. Visit Otranto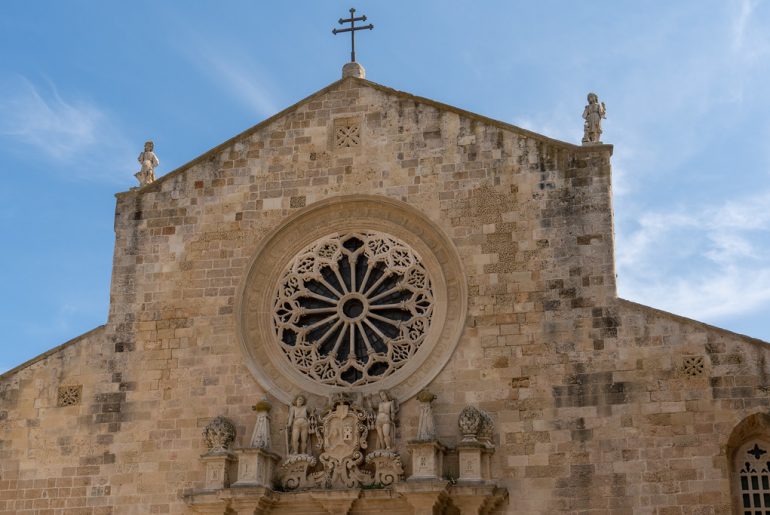 This town was established by the Greeks and it was a big trading port of the Roman Empire. It's a town full of history and impressive buildings from an era bygone. Do check out the 11th-century Romanesque cathedral, the 15th-century Aragonese Castle and the 10th-century Church of San Pietro.
12. Spot dolphins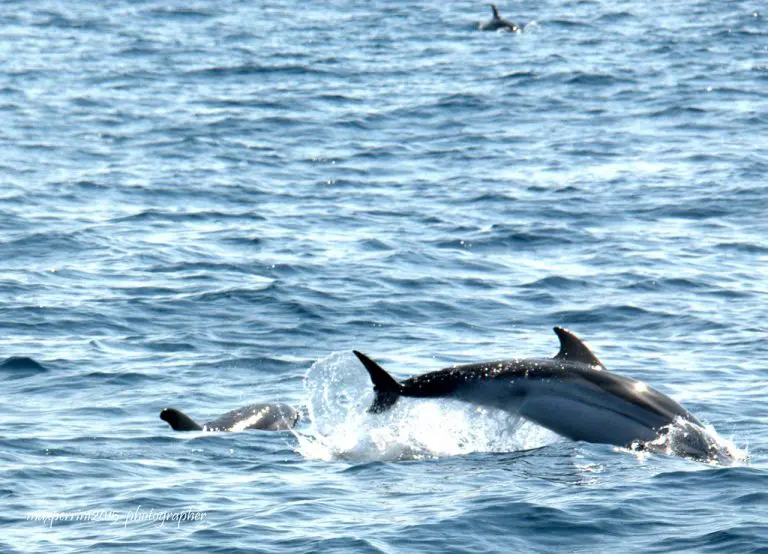 This is a great activity to do when travelling with kids. Jonian Dolphin Conservation Center is an award-winning marine research team that can take you on a half-day catamaran cruise to spot dolphins and whales in the Ionian Sea. The cruise starts from Taranto. It's very fun and educative for the whole family.
12. The city of Bari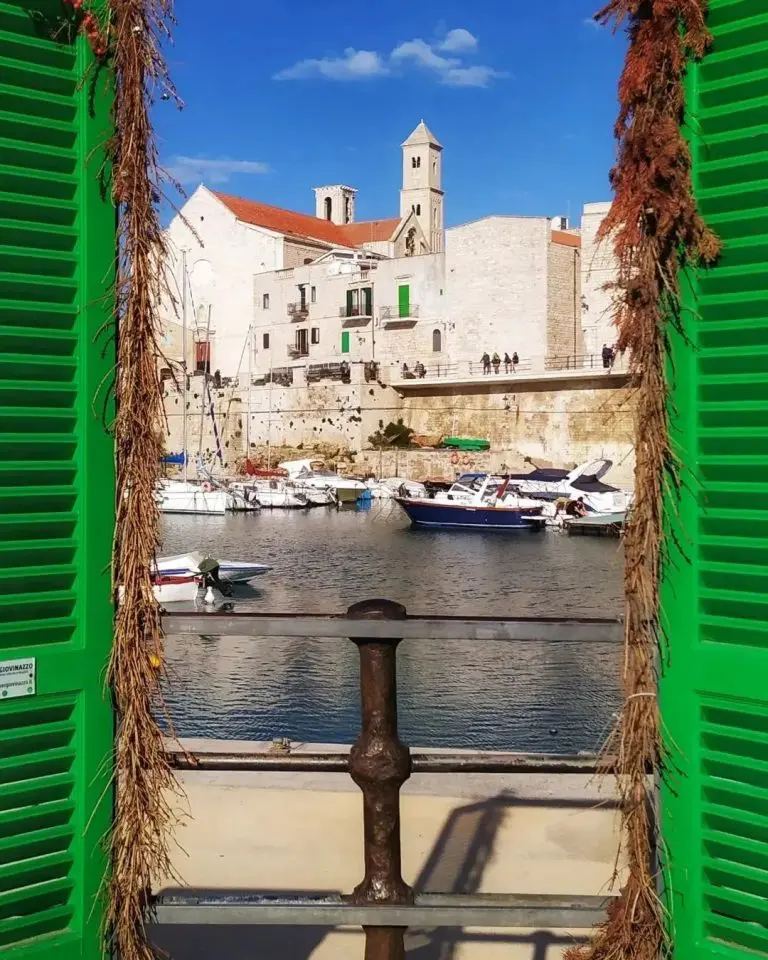 Last but not least: Bari! Bari is the largest city in the south of Italy after Naples and it is the capital city of Puglia. It has a beautiful old town with city walls, picturesque narrow streets and lively squares. Stroll around and somehow you will end up at Piazza del Ferrarese and Piazza Mercantile. Highlights in this city are the 11th-century Romanesque church Basilica di San Nicola and the cathedral Cattedrale di San Sabino.
Made up your mind? Contact our reservation team now to find out everything you want to know about our villas in Puglia.
Please follow and like us: