Ahh Italian food! Looking for the best restaurants in Puglia? You will not get disappointed. Puglia is where it all comes together: amazing food, stunning beaches, historical sites, unspoiled nature and ancient traditions. Whatever you came to Italy for, Italian food is definitely in your top 3. These are 5 great eateries you will want to check out during your holiday in Puglia: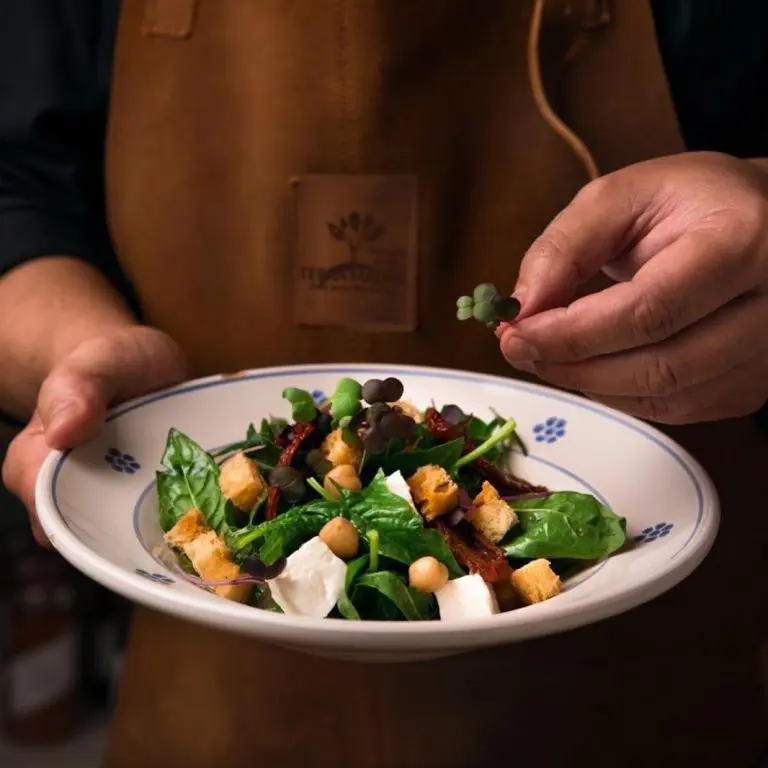 What's better than a restaurant that grows its vegetables in the garden outside? Organic, seasonal and fresh, Trattoria Terra Madre is the ultimate farm-to-table restaurant located in the traditional Trulli village of Alberobello in Puglia. You can sit outside on the terrace overlooking the vegetable garden. On the menu, you will find delicious antipasti made with fresh veggies and served beautifully. It's innovative, healthy and yummy. Not to be missed!
Trattoria Terra Madre
Address: Piazza Sacramento 17, 70011, Alberobello
Contact: +39 080 432 4326
Opening hours: Tuesday, Thursday, Friday, Saturday & Sunday from 12:45 pm – 2:45 pm – 7:30 pm – 9:45 pm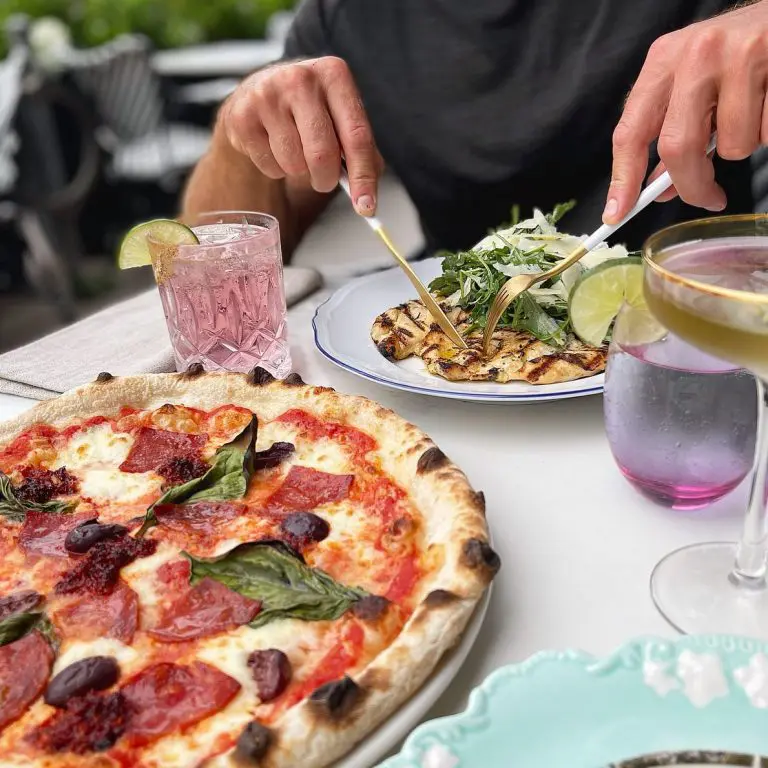 For delicious craft beers, innovative cocktails and homebaked pizza, Quanto Basta is the place to be! This fabulous eatery and bar is located in Lecce. It's a great spot for meeting people as well.
Quanto Bastato
Address: Via Marco Basso, 38, 73100 Lecce LE, Italy
Contact: +39 347 008 3176
Opening hours: every day from 6 pm -2 am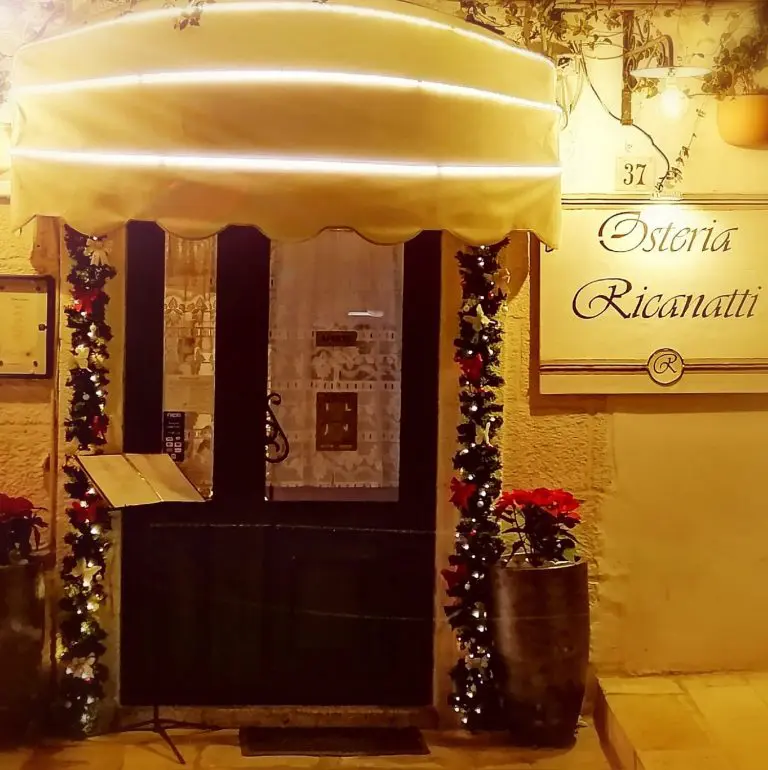 Osteria Ricanatti is all about great seafood and excellent wines. You can sit down for a delightful 5-course meal served by attentive staff. The ambience is rustic, cozy and utmost Italian. Everything for a wonderful evening out in Puglia. Osteria Ricanatti is located in beautiful Ostuni.
Osteria Ricanatti
Address: Corso Camillo Benso Cavour, 37, 72017 Ostuni BR, Italy
Contact: +39 0831 156 1831
Opening hours: every day from 12 pm – 2 pm & 7 am – 11 pm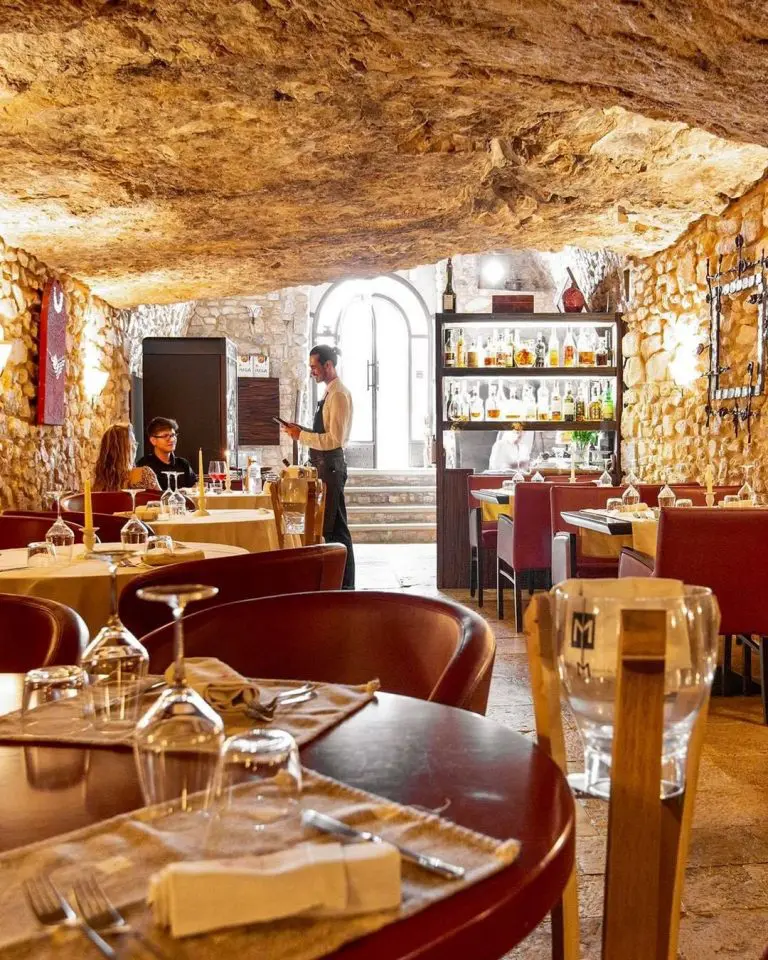 Tucked inside a limestone cave, Ristorante Al Dragone is an eatery with a very special and unique location. Classy and rustic, this restaurant is the perfect fine dining place to get your share of authentic Italian cuisine. Ristorante Al Dragone is located in the coastal town of Vieste inside Gargano National Park.
Ristorante Al Dragone
Address: Via Duomo, 8, 71019 Vieste FG, Italy
Contact: +39 0884 701212
Opening hours: Every day apart from Tuesdays from 12 pm – 2 pm – 7 pm – 10:30 pm. Tuesdays the restaurant is closed.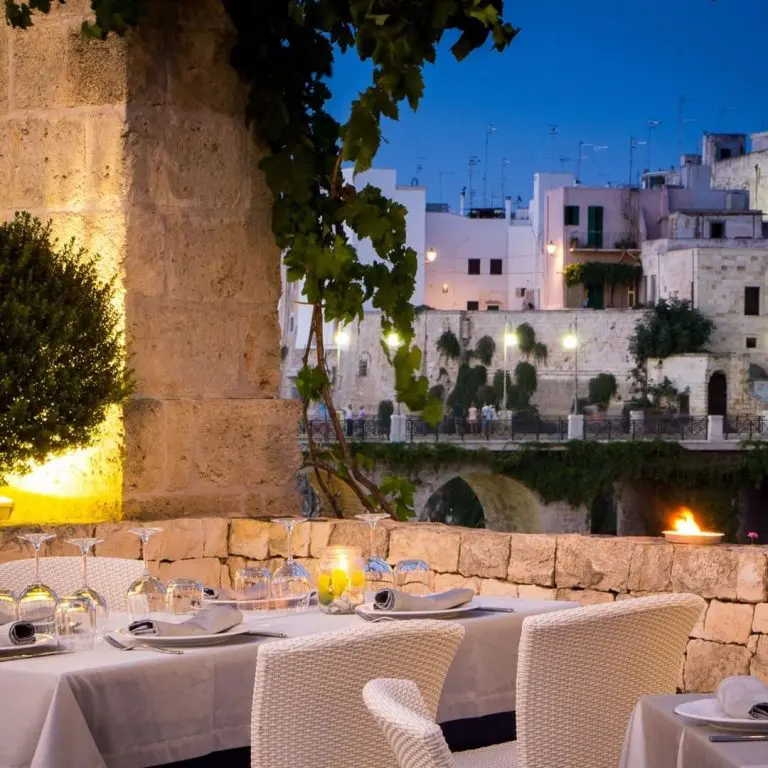 Specchia Sant'Oronza sits right in the heart of the clifftop village Polignano a Mare. With magnificent ocean views, candlelight and a lovely outdoor terrace where you can dine under the starry night sky, this restaurant is perfect for a romantic evening out. The food is mouthwatering. Try the seafood risotto, carpaccio, pasta with truffle or smoked swordfish. The menu changes but you can be sure of amazingly good food.
Specchia Sant'Oronzo
Address: Viale S. Francesco D'Assisi, 70044 Polignano a Mare BA, Italy
Contact: +39 080 424 0386
Opening hours: Friday & Saturday from 7:30 pm to 12 am – Sunday from 12:30 pm to 3:30 pm
Are you still looking for the perfect villa in Puglia? We can help! Find our hand-picked villas on our websites or contact our reservation team directly for personalized advice.
Related articles:
Please follow and like us: