Planning to visit Chiang Mai for a holiday? We couldn't recommend it more as a great travel destination! This sprawling walled city in the north is stunning, laid-back and historical. Chiang Mai has quite a few seasons: hot season, cool season, rainy season, high season, low season, it even has a 'burning season'…it may sound complicated but it isn't, really! Keep reading to find out the best time to visit Chiang Mai…
Do you like it hot? March to June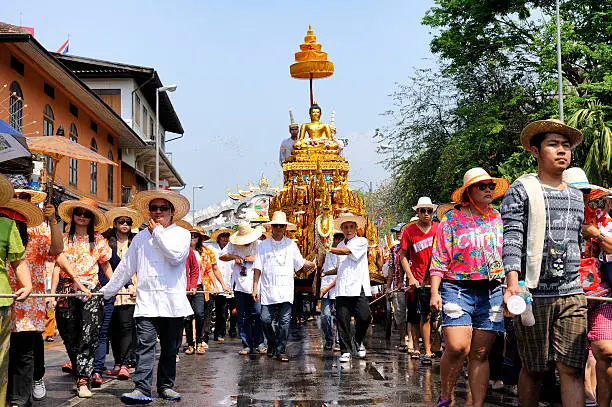 When I say hot I mean, really hot! The hot season means summertime in Chiang Mai and it peaks in the months of April and May. Temperatures can rise up to 40 degrees on sunny days with clear blue skies. The average temperature is around 35 degrees and they don't drop below 25-degrees. You are going to have to brave and beat the heat! Because of the hotter climate, tourists tend to stay away, making it Chiang Mai's low season. Prices of flights and villas tend to drop. A good time to visit if you don't mind the sun! Pack light linen and cotton clothes, don't forget to wear sunblock and do wear that beautiful sunset and stylish sunglasses!
If you do choose to stay in a private villa, there will be a pool to come back to; glistening and welcoming in the middle of the garden of your Chiang Mai villa.
The best advice we can give you is…Drink a lot of water, chug down coconut water when you can, and avoid the hottest hours of the day. Get up early with the sunrise and start your day of exploring. Midday is best spent under the AC or by the poolside. Late afternoon is a good time to venture outdoors again. The Thai New Year (a multi-day festival that goes by the name of 'Songkran') takes place in April. A really popular festival, it practically turns the city into a water paradise! Visitors are encouraged to join in the fun as its a unique experience that you won't get anywhere else…and Chiang Mai really is one of the best cities in all of Thailand to celebrate Songkran!
Nevermind the rain – July to October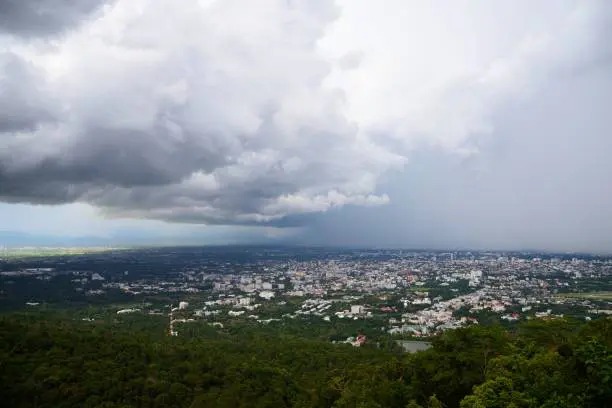 After summer, the rainy season kicks in, peeking from July to mid-September. The weather is more humid and you can expect heavy rainfall, usually in the morning and in the afternoon. These monsoon storms usually last for an hour or so. Although, it shouldn't stop you from going out to see places and experience everything that wonderful Chiang Mai has to offer! Pack raincoats, umbrellas and you'll be well equipped to deal with whatever Chiang Mai weather throws at you. The upside is, temperatures are cooler and the city is also quieter around this time, which is pretty great (depending on what kind of holiday you are after!).
Cool season – November – February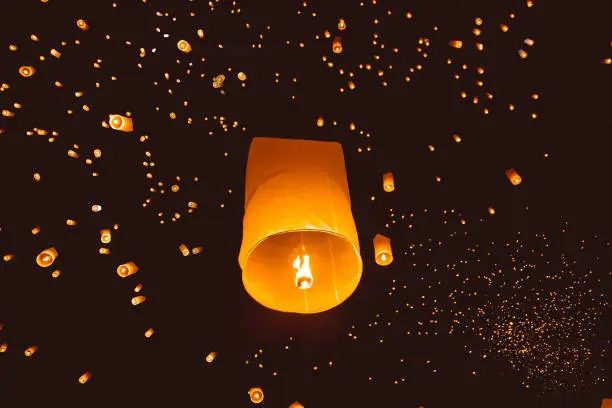 Not too hot, no rain, cool nights, everyone loves this season in Chiang Mai! Great for outdoor activities, also good for swimming and going on temple-hopping tours. This season peaks (of course!) in December around the festive season and should you want to be spending Christmas and New Year in Chiang Mai, we strongly recommend that you make reservations long before December starts.
Overall, the temperature is warm but it can get pretty cool in the evening so pack a jacket just in case. The average temperature is 25 degrees in the daytime with night time temperatures sometimes dropping down to 13 degrees. In November, you can experience the Loi Krathong "lantern" festival which is known to be magical and quite impressive! In February, a 3-days Flower Festival is held where a vibrant display of ancient and modern floral art is curated for the public, reminiscent of the traditions of the ancient Lanna Kingdom.
The Burning Season – February to mid-April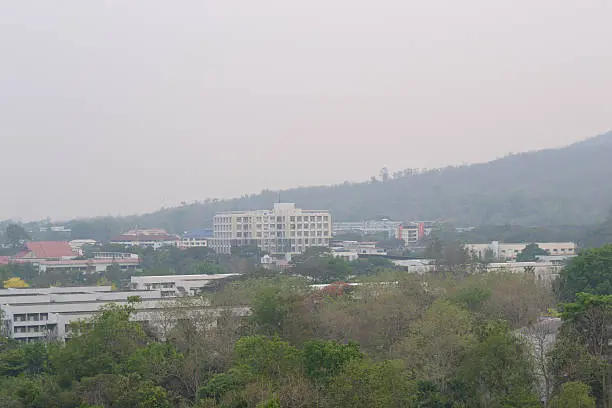 What is The burning season? From February to mid-April, the local farmers burn the leftovers of their crops. Since Chiang Mai lies in a valley, the city gets quite a lot of smoke, smog and air pollution during these months, especially in March. There are good days and bad days but tourists are not encouraged to travel to Chiang Mai during this period.
Temples, hiking, weekend markets, indigenous tribes, outdoor adventures, coffee cafes and exquisite restaurants, Chiang Mai has a lot to offer! No matter the weather, rain, sunshine, hot or humid, this sprawling city in the north of Thailand is easy to fall in love with.
Related articles
Please follow and like us: