Chiang Mai makes for the perfect holiday destination for families with kids. This beautiful walled city in the north of Thailand has endless family activities and is filled with friendly locals who are always happy to help with directions or recommendations. The city is clean and safe, with plenty of things to see and do. You may want to consider ticking some (or all!) of the following family things to do in Chiang Mai for an amazing family getaway in Thailand.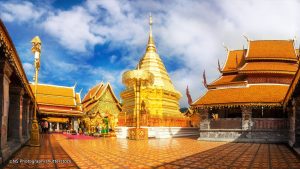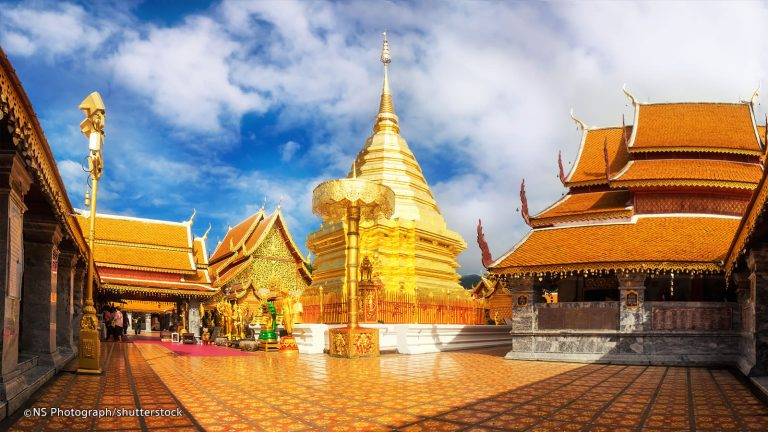 1. Temple hopping
Under the gold, glittering sun, the giant Buddha statues, serpent stairs and high rooftops of colourful buildings appear as if out of a fairy tale or an ancient saga; the kids and you will marvel at the attractions because let's be honest, it's not every day you see unique temples. 
There's only so much walking you can do in a day though, so choose your temples carefully. Pick the ones you think the family would enjoy the most! Some historical Buddhist temples date back to the ancient Lana Kingdom (13th to 18th century), have intricate designs and also the perfect backdrop for a beautiful family photo.
Which temples should are on a must-visit list you ask? Well, one not to be missed is Wat Phra That Doi Suthep. It sits on a hill just outside the city centre. You climb up winding serpent-like stairs to reach the temple, and from the top, you look out to spectacular and breathtaking views! 
2. Learn the art of fruit carving
Have your kids explore their creative side with this unique family activity in Chiang Mai. Yes, it is a 'fruit carving' workshop, not a 'wood carving workshop' 😉 – learning the art of fruit carving is much easier, fun and yummier than working the wood, especially with tiny tot fingers! If you sign up, be ready to create amazing things with the right guidance- it won't be too hard at all. Start off with apples, carrots, cucumber and watermelons and watch as beautiful patterns and figures start to take shape. You can even try your hand at making roses from the skin of a tomato or….. a watermelon frog with its beak wide open? Because it's unique, it'll surely be a hit with the kids. The guidance is great – they teach the basics of how to use a knife safely with close and constant supervision.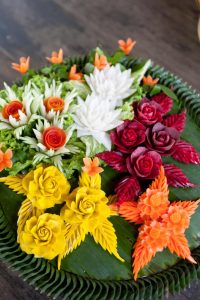 3. Visit an ethical elephant Sanctuary
How amazing would it be for your little ones to get up, close and personal with one of the world's most amazing mammals: the giant, wise and very impressive elephant! We don't encourage exploiting these animals by riding them or watching elephant shows, though! At the Elephant Sanctuary in Chiang Mai, you can feed them and bathe them, and learn how they communicate with their minders. An unforgettable experience all around. At this particular animal sanctuary, you will meet elephants that were rescued and are now cared for with love and affection. Check out The Elephant Jungle Sanctuary for more information. The sanctuary is approximately 1.5 hours from the centre of Chiang Mai. If you'd like to see other sanctuaries, there are a few you can visit but just make sure you only support the ones that care about the welfare of these beautiful creatures.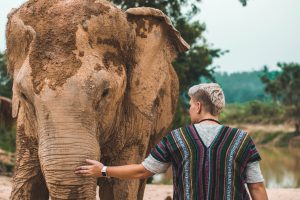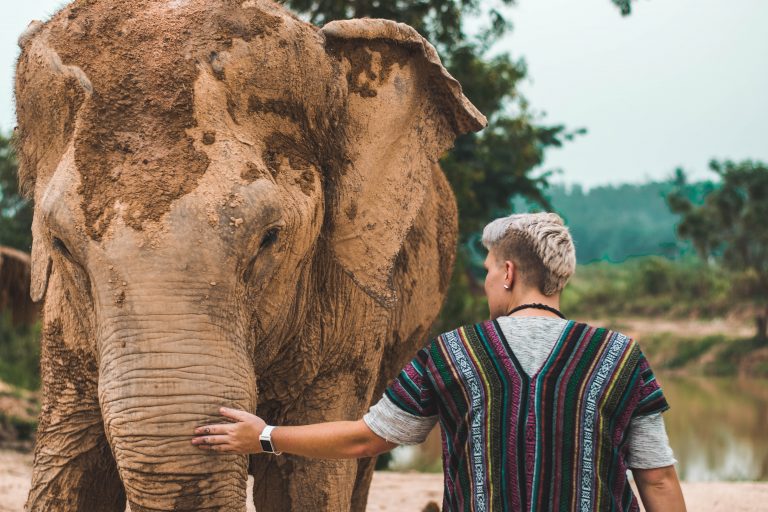 4. Thai cooking class with the kids
You want to be careful with those tiny chilli peppers(!!!) but a family cooking class in Chiang Mai is definitely great fun! You'll learn all about what goes on in a Thai kitchen and learn how to cook like a Thai! Together with your Thai master chef, you'll visit a traditional market to get fresh produce, learn a bit about Thai ingredients and then start cooking! A deeper understanding about the local herbs and spices will be cultivated along with how to use and prepare them for delicious, traditional dishes the right way. These are skills you can't learn anywhere else and are truly valuable if you want to make authentic Thai food at home. Whether you're craving for a Tom Yum soup or a plate of pad Thai noodles, you'll be able to whip them up in the comfort of your own kitchen. Yummy Tasty is a recommended cooking school where everyone gets to pick their own dish to work on. Enjoy the cooking and the munching!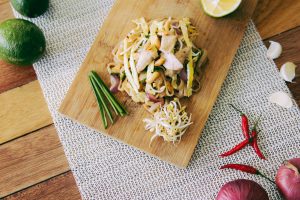 5. Treetop adventures: Chiang Mai ziplining
Are your kids old enough (5+ years old and at least 1 meter tall) and good with heights? Take them on a treetop adventure in the rainforests of Chiang Mai. Under the supervision of professional guides, the entire family will get to zipline from treetop to treetop and down ancient jungle trees from platform to platform. It is thrilling, exciting and adventurous – your little ones will most likely be imagining themselves a Mowgli or Tarzan! 
Flight of the Gibbon has been voted #1 tour operator for ziplining in Thailand and they have the highest safety measures. If you love outdoor activities and hungry for adventure – ziplining is a great choice.
6. Visit the cat cafe
If you're a cat person, and a tea person, you'll find heaven at Catmosphere Cat Cafe in the centre of Chiang Mai, lots of furry friends here. This is a great place if you need a break from the activities and a dose of cat cuddles. Do note, kids have to be 6 years old and above to be allowed to enter Catmoshphere Cat Cafe.
7. Museum of World Insects and Natural Wonders
The Museum of World Insects and Natural Wonders gets our pick for its rare collection of bugs, fossils, and seashells. Turn a visit here into an educational excursion if your kids enjoy curious things. You'll be surprised at how much you can learn from getting to know moths, butterflies, stick insects, beetles or scorpions. You may even get the chance to see a butterfly emerge out of its cocoon if you are lucky enough. This private museum is the life's work of a passionate Thai couple in love with the bug life.  
8. Spend the day outdoors at Bua Tong waterfall
Why not spend the day out in nature, playing and splashing in the cool, natural spring water and having a picnic by the riverside? There are plenty of waterfalls to explore around Chiang Mai but the most famous one (and our favourite) is Bua Tong, also known as 'sticky waterfall'. This multi-tiered waterfall features cascading crystal clear waters over limestone rocks. If you fancy yourself a bit of a climber, you can rock climb up easily enough with the help of ropes. Bua Tong Waterfall is 1.5 hours from Chiang Mai by car – worth the trip if your kids love the outdoors!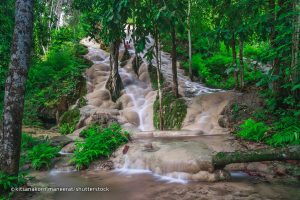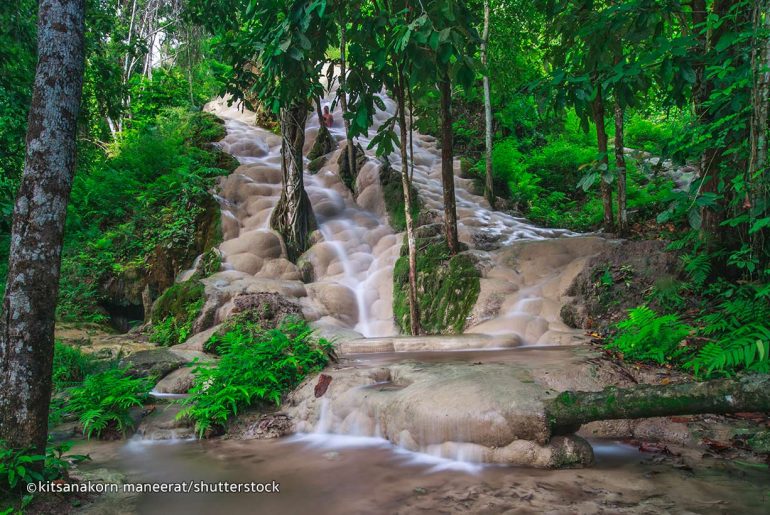 9. Do not miss out on the Sunday Weekend Market!
A popular activity you wouldn't want to miss out on is the Sunday evening Weekend Market in Chiang Mai. The weekend market usually starts in the afternoon around 4 pm so there's plenty of time to stroll around, shop for souvenirs, eat a hell of a lot of local snacks (yum!) and enjoy the ambience of a night market. The Sunday Market Walking Street is held in the old walled city centre, starting at Tha Phae Gate. There is music, (so much) food, local handicrafts and delicious fresh juices. You'll enjoy the city centre at this time; its liveliness, scents and colours are not something you'd experience on a Sunday evening!
10. Explore Chiang Mai Canyon
Chiang Mai Canyon is a beautiful spot for families to experience. Just an hour's drive away from the centre of Chiang Mai, the canyon houses a large emerald lake with several activities around the area to explore. Choose from bamboo rafting or to jump from the canyon ridge! You can also go ziplining or wakeboarding.
11. Visit the "Art In Paradise" 3D Art Museum
Kids aren't usually thrilled to go to the museum but this 3D Art Museum may just change their tune. Crazy, funny, scary and beautiful life-size 3D mural paintings will have them hooked from the start. The museum displays some pretty cool and incredible tricks of art! You can snap fun family photos and encourage a few creative poses too. Fun fact: Chiang Mai is home to the world's biggest 3D art museum.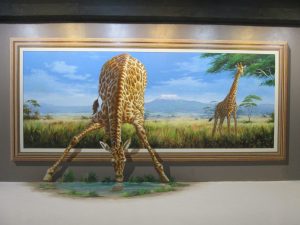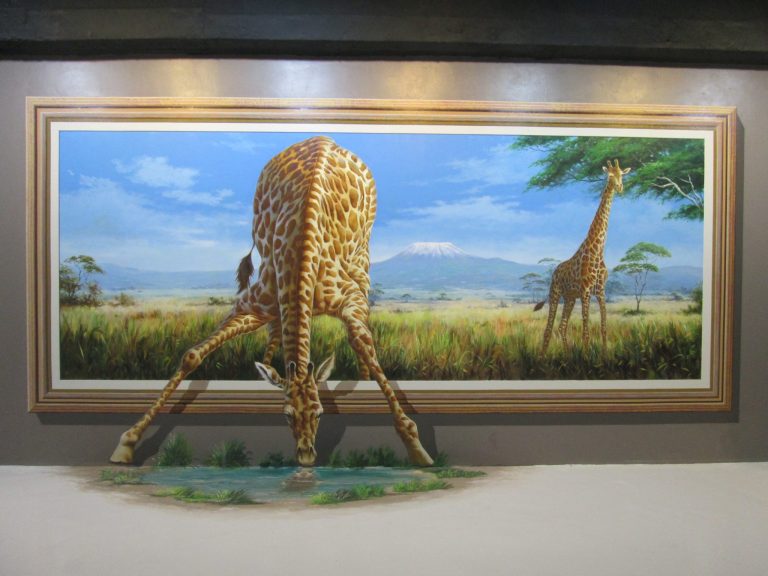 12. Stay In Family Villa
(You knew this was coming) Make yourself at home and book a private villa. This will be your base – a holiday home from where you can explore Chiang Mai. Wake up whenever you feel like it and have a personalised breakfast prepared just the way you like it. Staying in a villa gives you the freedom to move around in an open, private space and is a perfect choice when travelling with a big family.  
You can even choose to run your own kitchen if you want! Simply request for Villa Finder's concierge service to pick up the groceries. Finally, most villas come with a private swimming pool. Great for when you need to cool off from the tropical heat!
Our pick: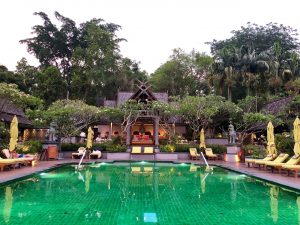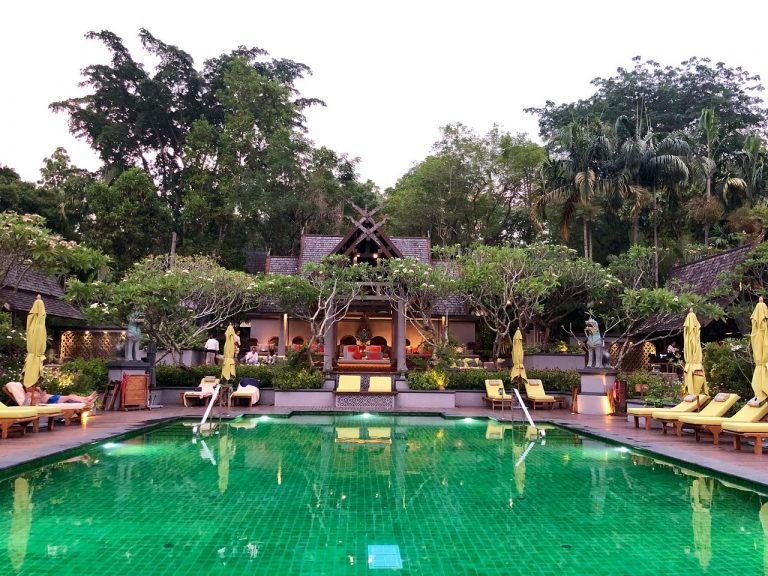 Please follow and like us: