The fabulous and sprawling walled city of Chiang Mai is located up in the north of Thailand and it is also known as 'the cultural capital of Thailand'. In the last few years, more and more travellers decided to check out the north instead of the good old south and the endless white sand beaches in the Gulf of Thailand. Chiang Mai has got a charm of its own and it is this beautiful, historical city that used to be the capital city of the ancient Lana Kingdom. The city is modern yet it exudes and old-age charm and it is the main gateway to explore other landmarks and cities in the north of Thailand. Not sure how to go around in this city? Here's your complete guide to transportation in Chiang Mai.
Getting to Chiang Mai
By bus, by train, by plane – there are many ways to get to Chiang Mai city! Let's take a look at them one by one:
By air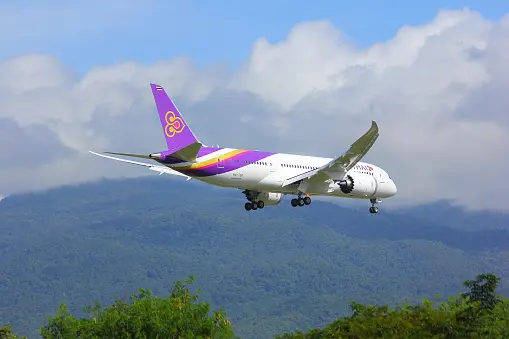 Chiang Mai has got its own airport and it is just a short drive away from the city centre (5 km). Outside the terminal buildings, there is plenty of local transport to get you to the city centre in no time. A taxi ride to just about anywhere in town should cost around 160 baht. You can also take the Airport Shuttle bus dropping you off in the centre for just 20 Baht. However, when you have booked a villa in Chiang Mai, airport transport is usually included.
Getting to Chiang Mai by land from Bangkok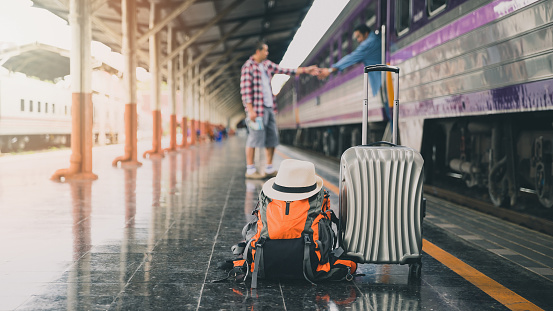 Taking the train from Bangkok to Chiang Mai is quite a long ride (11 to 13 hours) but it is far from boring. Actually, it's a great way of seeing the rural countryside while tagging along the railroad. The railway station in Chiang Mai is located 3.3 km east from the old town. Local tuk-tuks and Songthaews are waiting around the railway station, eager to take you to town.
Bargain a little and you should be able to get to Chiang Mai centre for 150 Baht when going with a Tuk Tuk and 40 Baht when taking the Songthaews. Coming by bus, Chiang Mai's Arcade bus station sits 2.2 km north from the city.
Getting around in Chiang Mai
Getting around on foot is the easiest and loveliest way of getting around the old town city centre. This walled city centre is not too big at all and you can basically get anywhere on foot (Which is also the best way of finding nice places for coffee, food and shopping). However, there are plenty of other options of getting around should you want to get somewhere fast or travel a bit further than your feet are up for:
Songthaew (pronounced Song Tao)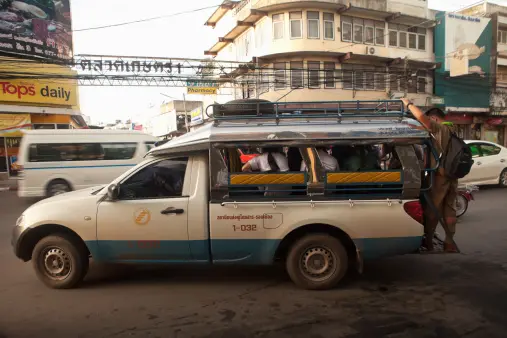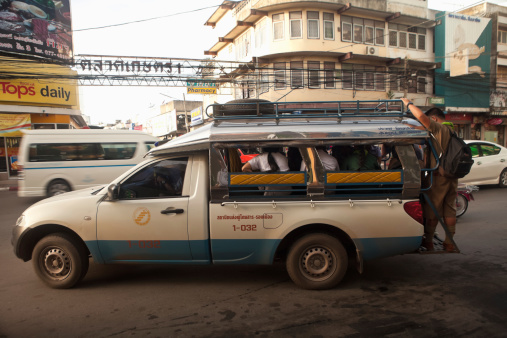 Songthaews are those red pick-up trucks you see cruising around town in the cities of Thailand – it is the cheapest and most local way of getting around in the centre of town. Basically, it is a shared taxi, stopping here and there to take people in or let people out. Want to get in? Flag them from the roadside, depending on where you want to go and the destination of other passengers, the driver will tell you to come in and sit or wait for the next Songthaew. The driver should give you a price before riding and it should be somewhere between 20 and 50 Baht.
Tuk Tuk's (pronounced Took Took)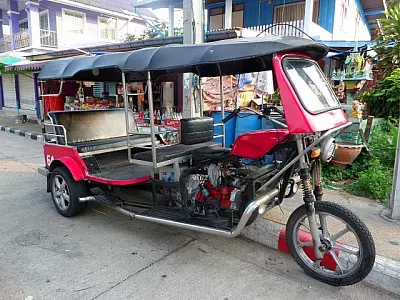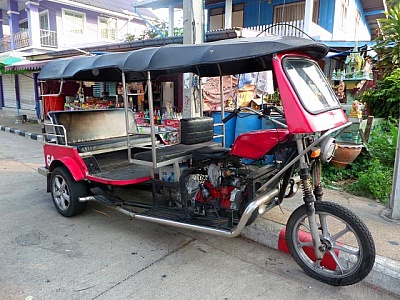 Everybody loves these charming Southeast Asian three-wheelers with funny drivers trying to charm you into hopping onboard at a slightly overpriced fee. Have fun with it, bargain a little and go. Seeing Chiang Mai or the surroundings from a Tuk Tuk is something not to be missed. Usually, they charge a little bit more than a regular Grab taxi (but it's worth it!).
Grab Taxi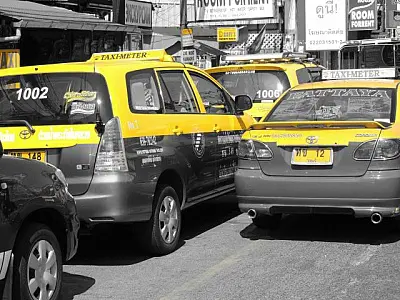 Grab is a convenient and fast way of getting around in Thailand and also in Chiang Mai. Get the app on your smartphone and you can order a Grab from everywhere. No need to bargain, the app tells you exactly how much the ride costs, where the driver and how long it takes for him to get to you. Nice and handy and also affordable! Grab is very similar to Uber but Uber no longer exists in Thailand.
Mobike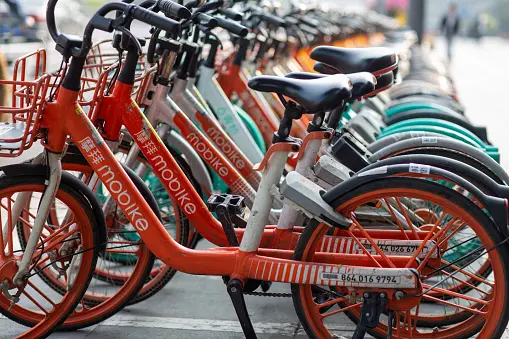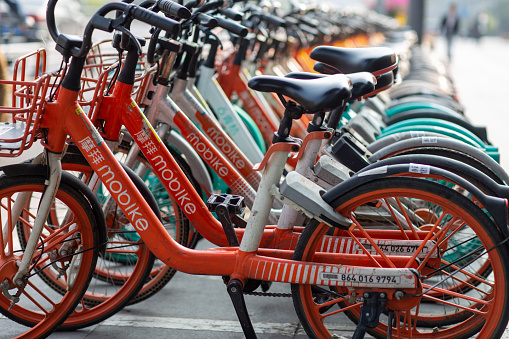 Mobike is a bicycle sharing platform via your smartphone. You have to download the app and put money in the account and off you go, exploring Chiang Mai on a bicycle. This is really great for getting around in the centre of town. Outside the centre, it gets hilly and it's better to on a motorbike instead. With the app, you can easily locate the nearest Mobike (never far!). Pick your bicycle, scan it and off you go with the wind in your hair, perfectly eco-friendly. Done? Locate the nearest Mobike again and drop it off, safe and sound. Ideal! Mobike costs 10 Baht per ½ hour.
Motorbike rental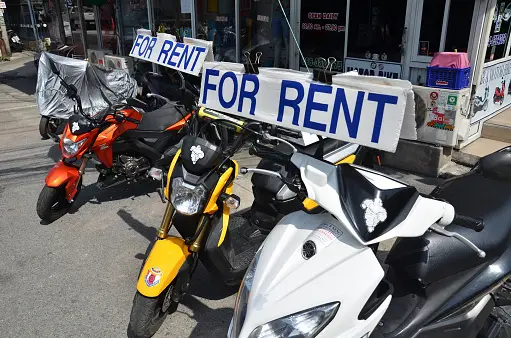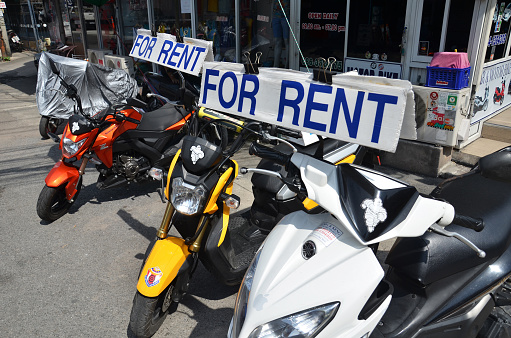 Many tourists and expats choose to rent a motorbike to get around in and around town. It's fast, fun and convenient as you can hop on whenever you like. You never need to wait, never need to bargain. It is perfect. Want to ride out of town, perhaps even visiting places like Pai up in the hills? It is recommended to get a 125cc motorbike. Renting a motorbike should costs around 200 / 300 Baht a day (24 hours). You can rent a motorbike with your passport and a deposit. Make sure to check the bike and do let the shopkeeper know if you see any damage to avoid problems later on when you return the bike. Remember to always wear your helmet wherever you go!
Personal driver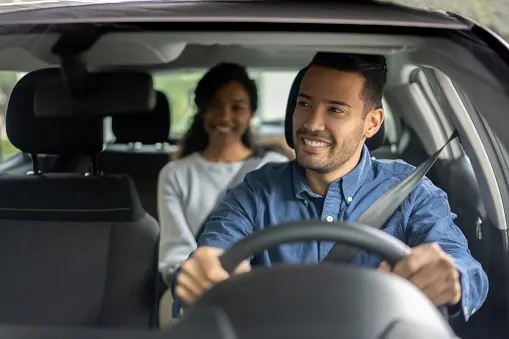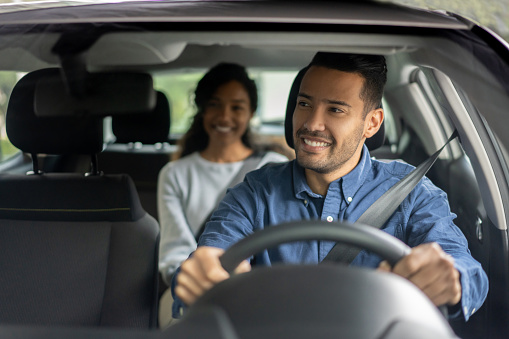 Coming to Thailand with kids? Surely, you want to take your little ones for a stroll and a Tuk Tuk ride but most certainly, the most convenient and safe way of getting around with your lovely little family is with a private car and driver. The villa's staff can assist in arranging this for you. You can go on day trips to waterfalls and temples, your driver will get you there and back, always waiting for you at every point of interest or landmark.
Been to Chiang Mai? How was it? What was your preferred way of transpotration? Any tips or feedback? We'd love to hear all about it!
Related areticles:
Please follow and like us: