Byron Bay is a world-class family travel destination, with lots of fun things happening all year round. So whether you are travelling with toddlers, teens, or young adults, there is always plenty of family-friendly activities and events happening in Byron bay for you to choose from.
Below are the best family-friendly activities in Byron Bay the whole family is sure to enjoy!

With a paddock full of cute farmyard animals to feed and hold, a mini-golf course and a restaurant serving delicious pancakes sprinkled with macadamia nuts, The Macadamia Castle has been a family holiday favourite in the Byron Bay area for more than 40 years. Macadamia Castle is located a short 30 minute drive from the center of town, towards the glorious mountain ranges of the nearby Byron Bay Hinterlands.
The Animal Fun Park at Macadamia Castle features a daily program of interactive activities the whole family will enjoy. Young children will love the mini train-rides that make constant trips around the entire facility. While older children, teens and adults can learn more about Australian wildlife conservation programs hosted by the friendly knowledgeable wildlife keepers.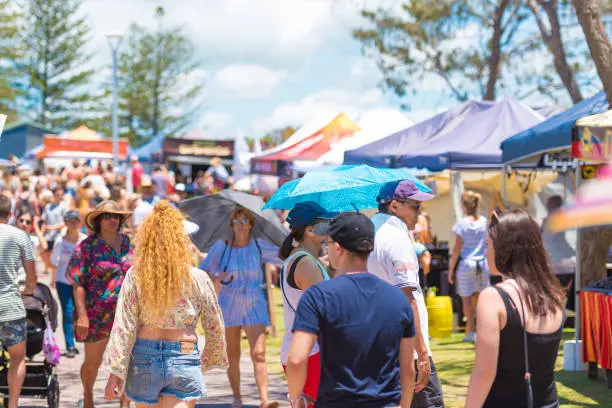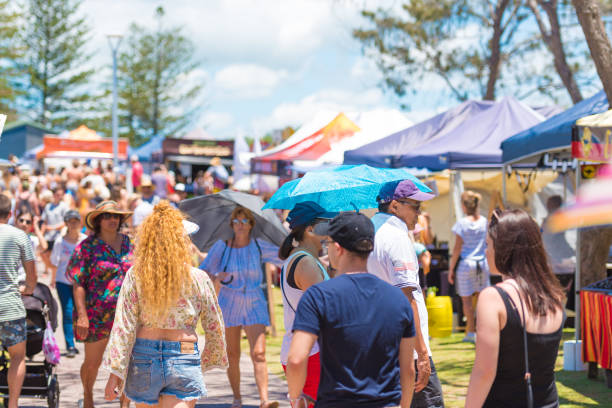 Circus Arts Byron Bay is a massive indoor space located only 4 minutes drive from the city center, and offers a variety of fun activities the whole family will enjoy. Test your climbing skills on the giant indoor climbing walls, or jump around inside one of the specially built jumping castles. You can even try out their famous 10m high flying trapeze if you are feeling extra adventurous!
There's also a great range of customized circus programs suitable for kids of all ages for all ages, such as the Ninja Warrior Class – where kids have the opportunity to develop certain skills as they progress through the program. Parents can either choose to join in the action, or sit back and watch from the comfort of the Big Top Cafe' inside the venue.
Kayak Tour with Dolphins and Sea Turtles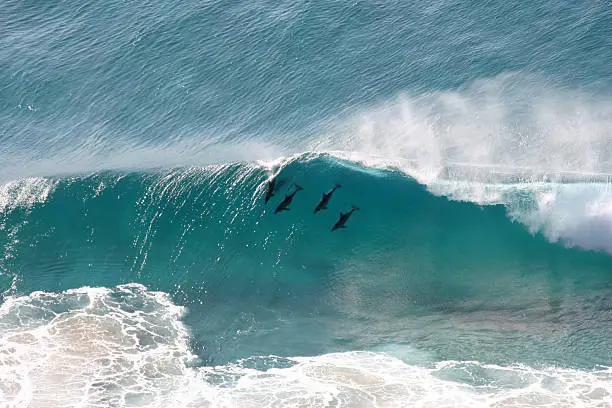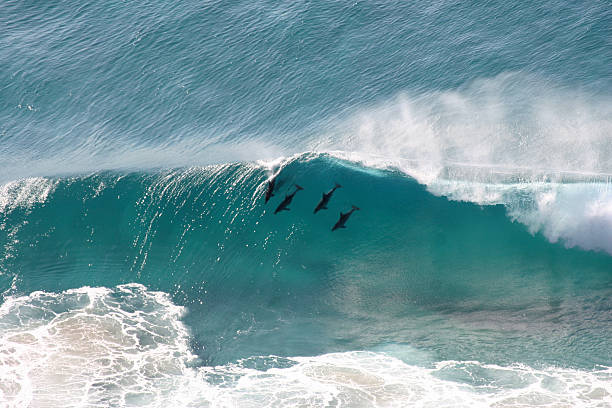 As Byron Bay is a protected Australian marine park, there is an abundance of amazing marine life living in the area, such as dolphins and sea turtles. Go Sea Kayak will take you and the family on an enjoyable 3 hour kayak tour through the waters of the Byron Bay marine park. During your guided kayak trip, you will get up close and personal with pods of dolphins and sea turtles who live in the area.
Children over the age of five years old are permitted to join the Byron Bay dolphin kayak tour, if they are accompanied by an adult. It should also be mentioned that the tour is run by an Australian lifeguard with a 100% safety record, so you can rest assured you are in good hands at all times when you are out on the open water. The tour also provides you with plenty of healthy snacks and water throughout your journey, to make sure you have enough energy to complete the trip. They will also pick the whole family up from your Byron Bay accommodation at no extra cost.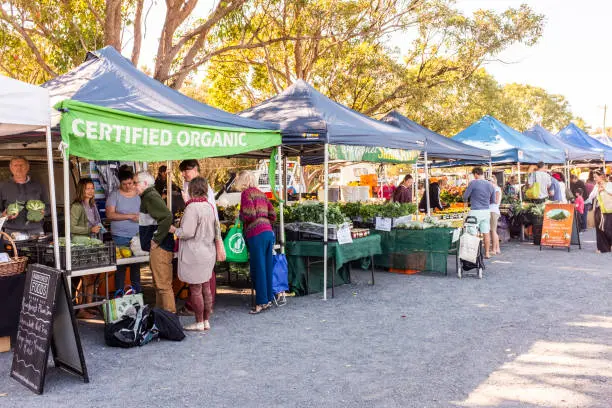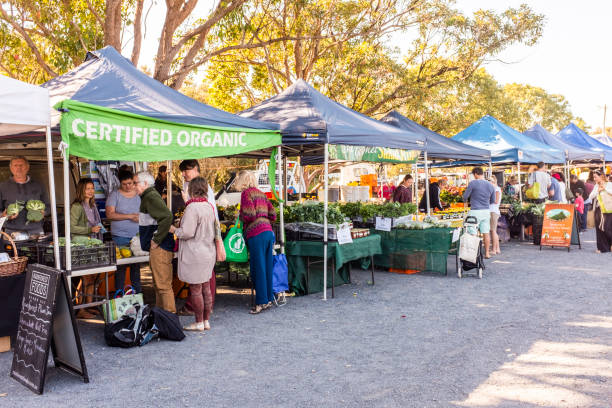 Grab the family and browse the stalls of Byron Bay's famous local market scene, where you will find a huge variety of hand-crafted items and yummy snack-foods on sale. You will also find plenty of fresh produce available which is grown on local farms, and lots of unique artwork created by one of the many talented artists who call Byron Bay home. Most Byron Bay markets will have some type of entertainment happening during the day (or night), such as live musicians and street performers.
There are several different markets in Byron Bay, all happening at different times and places throughout the week and year. Below is a brief description of each Byron Bay market, when they are on and where to find them:
Byron Bay Community Market. This market is Byron Bay's most popular market, and happens on the first Sunday of every month. Head down to Butler Street, where you will see a huge selection of market stalls setup by the locals. At this market you are likely to find items such as hand-crafted gifts and souvenirs, wonderful artwork, hand-made jewellery, and music from local musicians.
The Artisan Market. It is small local market, only held during the spring and summer months (September to February). The Artisan market is located down by Railway Park, and happens every Saturday night between 4pm and 9pm. Here you will find similar items to those at the larger community market. You will also find lots of local food vendors here, as well as street performers and live musicians.
The Farmers Market. It is specialize in selling fresh, organic food which is grown around the Byron Bay area. The Farmers Market is held every Thursday from 8am till 11am, and is also located down at Railway Park.
Byron Bay Surf Festival Market. This market only happens one time per year, in late October (exact dates and locations can vary). This unique Byron Bay market showcases the local surfing culture, which is heavily ingrained in the Byron Bay lifestyle. Here you will find all surf related products for sale, such as surf art created by local painters, handmade surf boards from local surfboard shapers, and swimwear made by talented Byron Bay fashion designers.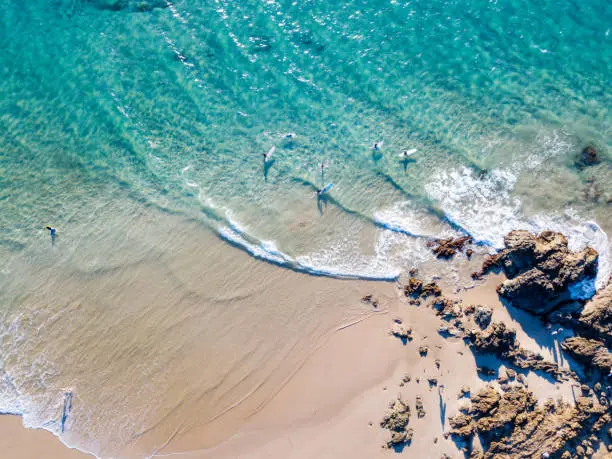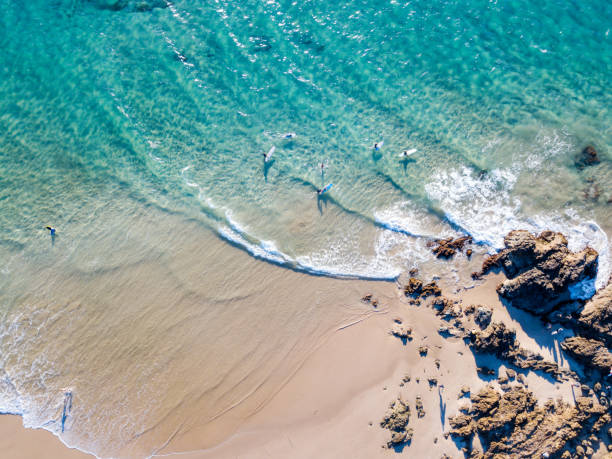 Byron Bay is probably best known for it's amazing beach lifestyle, and there are some really great beaches in the area for the whole family to enjoy. You can choose to kick-back and relax on a rented beach chair under a beach umbrella. Or maybe partake in a surfing lesson with a skilled Australian surfing instructor. You will also find a number of free-to-use BBQ areas in certain locations at most beaches in Byron Bay, where you can cook your own food and enjoy the outdoor dining tables everyone is allowed to share and use.
Whether you are travelling with toddlers or teens, below is a quick list of the best family friendly beaches around Byron Bay:
The Wreck isn't technically a beach, but it's a popular section of the main beach about 200 meters north of the main area. There are generally lifeguards on duty here at all times during the year.
Main Beach Byron Bay can be found at the end of the main street in Byron Bay, Johnson Street. This is also a fully-patrolled section of the beach at all times of the year.
Clarke's Beach is located about 2.5kms south of the main beach, and is an ideal beach for small children. The beach is fully-patrolled by lifeguards and there are noticeably less waves and wind in this area.
Watergos Beach is located roughly 5kms south of the city center, past Clarke's Beach. It is another ideal spot for children to play and go swimming as there are typically less waves and wind here.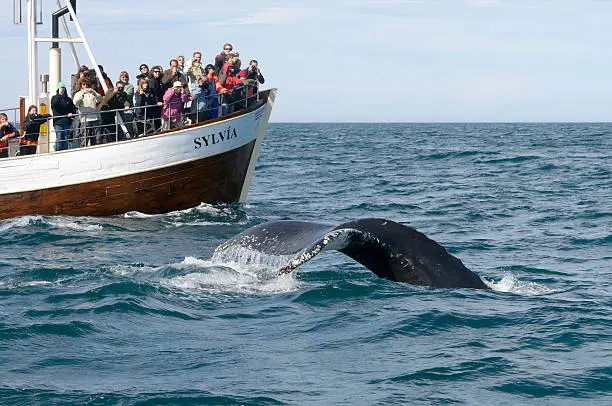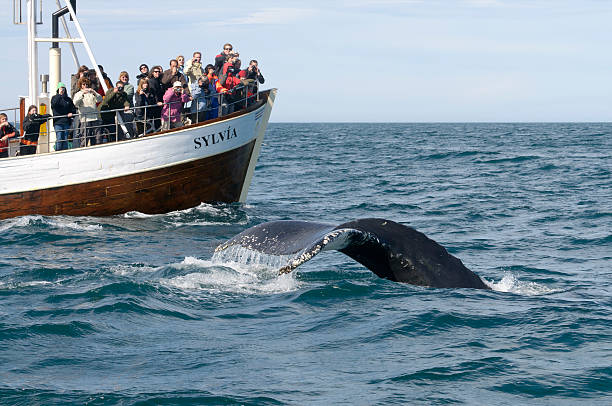 This particular Byron Bay experience only occurs during the winter months between June and August, but is a must-do family activity if you happen to be visiting Byron Bay around this time. Every year pods of Humpback Whales make their way up the east coast of Australia to move towards warmer waters for the winter. This unforgettable whale watching boat tour takes you out on the water to let you witness up-close, the thrill of seeing these magnificent creatures play and frolic in the ocean as they make their journey north.
Whale watching tours depart daily during winter, from the Brunswick Heads Boat Harbour located a short 20-30 minute drive north of Byron Bay. Here you will step aboard your vessel, and start your adventure through the Byron Bay National Marine Park, on the search for Humpback Whales. This whale watching tour also limits its numbers to 12 passengers per trip, so everybody on board has plenty of personal space to enjoy this once-in-a-lifetime experience.
See our holiday rentals in Australia
Related articles:
Please follow and like us: