When it comes to transportation in Sydney and moving around the city, there are lots of options to get you where you need to go. From public ferries to private taxi hire, below we have outlined the most convenient modes of transport to help you navigate your way around Sydney.
Sydney Public Transport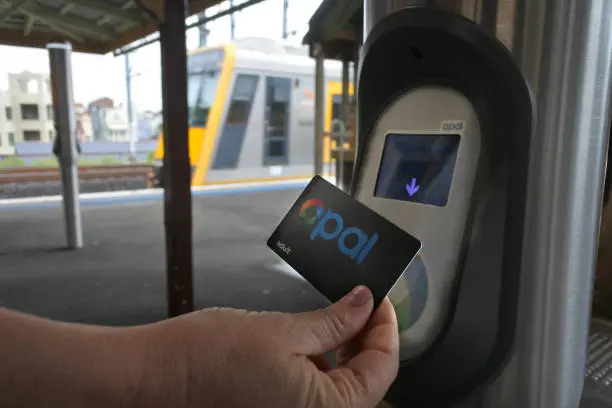 The public transport system in Sydney is one of the best in the world, consisting of a network of trains, buses, ferries and light rail. Sydney's public transport system will take you anywhere you need to go in the city, and also links to a wider network which can used to travel anywhere in Australia.
Sydney's public transport network operates with a pre-paid system called Opal. The Opal system covers all transportation in and around Sydney, and must be used if you plan travelling by train, bus, Sydney ferry Service or on the light rail service.
You can obtain a free re-loadable Opal smart-card from most newsagents and convenience stores in Sydney (or wherever you see the Opal logo). However, you will need to buy a minimum of $10 (AUD) credit when you first buy it.
Adding credit to an Opal card is known as 'topping up' and can be done wherever Opal cards are available. Self-service Top-up machines are also available at most railway stations, ferry wharves, and light rail stops. Another option is to visit the official website and 'top up' your Opal card online using your credit card.
To use your Opal card when traveling on Sydney public transport, simply hold the card up to the Opal card readers when you enter the bus, ferry or train to 'tap-on' at the start of your trip. Then make sure you 'tap-off' at the end when you exit, otherwise you will be charged the maximum fare for your trip.
Sydney Taxi Service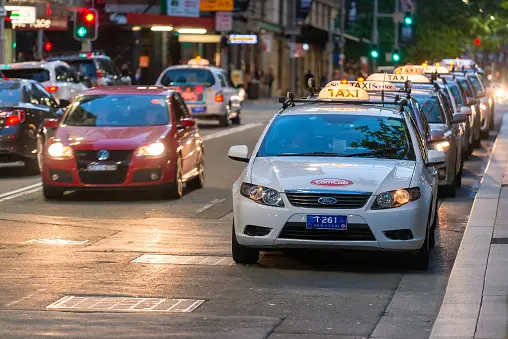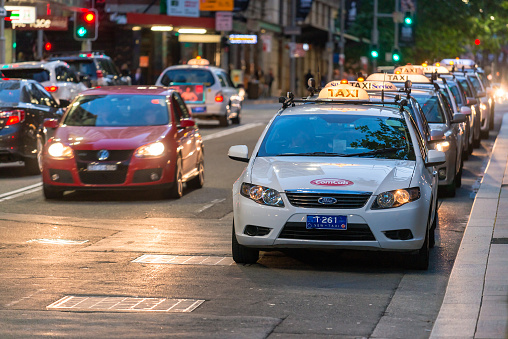 There are several reliable taxi companies operating in Sydney, and a couple of different ways in which you can use them. Taxis can be easily flagged down on the side of the road, if they have their vacancy light glowing. You can also pre-book a taxi to pick you up from a desired location, or you can make your way down to one of the many taxi ranks located around the city.
It's worth noting that there are secure designated taxi ranks which operate late at night on the weekends, just in case you happen to be travelling alone or have consumed too much alcohol to drive. These designated taxi ranks run from 8:00pm until 3.30am on Friday and Saturday nights. The most convenient late-night taxi ranks in Sydney can be found at:
Darling Harbour [Northern end of Lime Street]
The Rocks [Northern side of Alfred Street – Circular Quay]
The Rocks [corner of Argyle and Harrington Streets]
Chifley Square [corner of Hunter and Phillip Street]
World Square [Eastern side of George Street between Liverpool Street and Goulburn Street]
Manly [Opposite Manly Wharf outside the local police station]
Sydney Water Taxi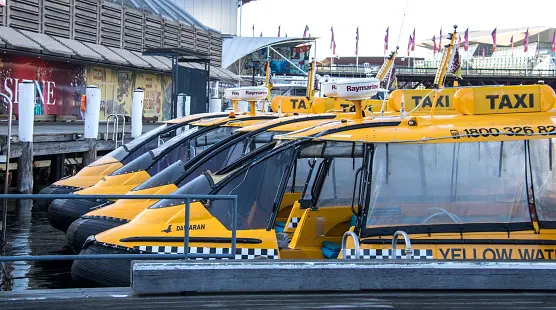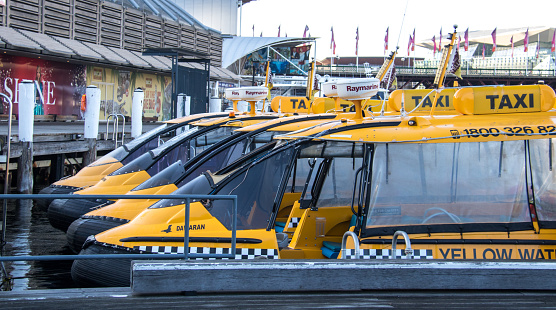 Another great way to make your way around Sydney is to travel by private water taxi. It can sometimes be the quickest mode of transport to get you where you need to go during peak hour traffic. Private water taxis are quite expensive compared with other options such as Sydney public transport however, water taxis are a unique experience and do offer users some of the best views in and around Sydney Harbour. Sydney water taxis need to be pre-booked on their website. 
Check out our holiday rentals in Australia
Uber in Sydney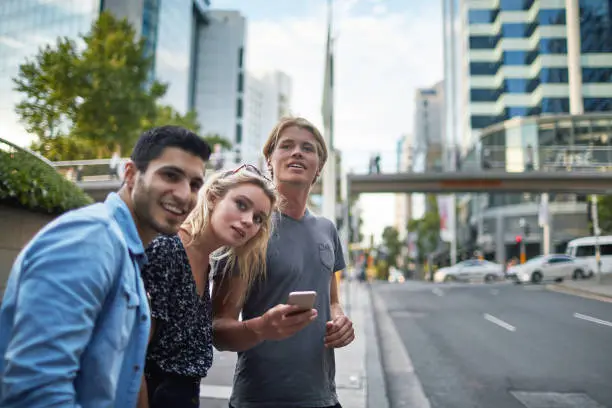 The popular Uber taxi system is available in Sydney. Uber can be used by simply downloading the app and ordering your ride to pick you up from your current destination. Sydney Uber drivers have a great reputation as being overwhelmingly courteous and are always reliable.
Private Car Rental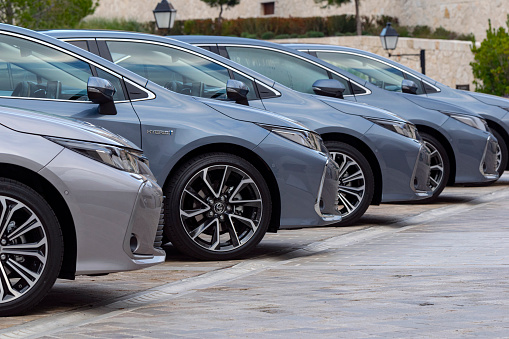 If you prefer to travel in the comfort and privacy of your own vehicle, there are plenty of  private car rental places for you to choose from. From luxury sedans, to mini-buses capable of carrying small groups, most car rental places in Sydney will have the perfect mode of transport to suit your needs. Private car rental is recommended if you plan on visiting some of the popular tourist spots located just outside of Sydney city (such as the magnificent Blue Mountains Ranges area), as public transport options in these areas can quite limited. You will of course need to be the holder of the appropriate drivers licence in order to legally hire and drive a car on Sydney roads.
Related articles:
Please follow and like us: