What to Do in Siem Reap
Siem Reap, located in the northwest side of Cambodia, is home for the famous ruins of Angkor Wat. What makes the city truly interesting are its exciting experiences of culture and history through visiting ancient temples, local markets, and museums. 
While the Angkor temple remains the most popular attraction, there are still many other unmissable activities in the area that are worth checking out. Here's a quick rundown of the best 15 things to do in Siem Reap. Read on, take notes, and fill in your itinerary with scenic views, fun adventures, and fascinating cultural tours!
Visit the famous Angkor Wat Complex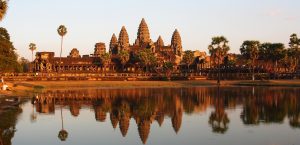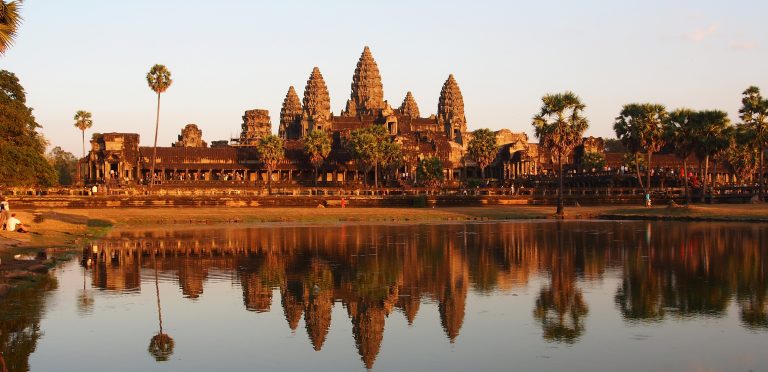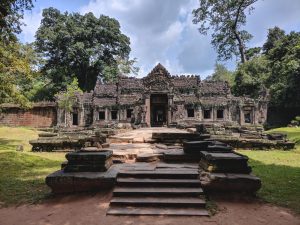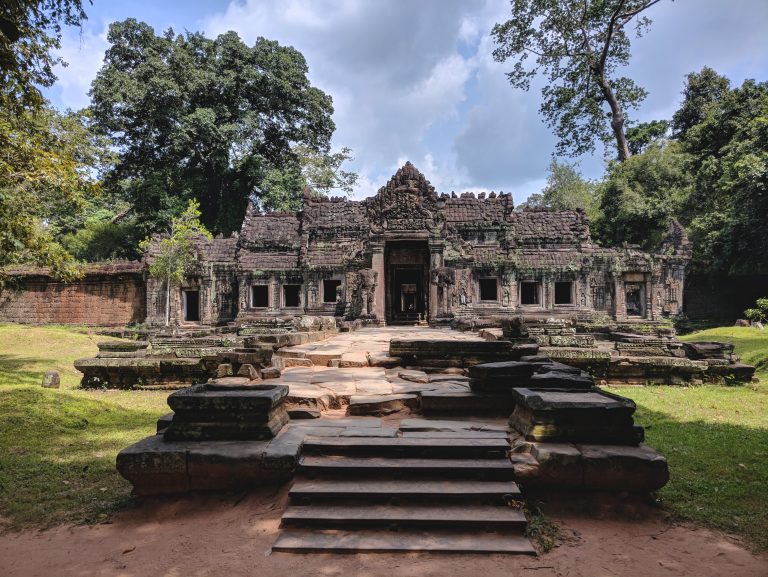 If you're a first-time visitor, you don't want to miss this iconic 12th-century temple. The Angkor Wat is considered a UNESCO World Heritage Site and currently the largest religious monument in the world. There isn't a day where it's not packed with tourists as crowds flock to see the temple ruins. When you enter the temple, you'll see incredible detail has gone into the carving on the walls and if you've got a guide showing you around, you'll hear fascinating stories of how the temple came to be. The best time to see it is at sunrise as the rising sun forms a stunning silhouette of Angkor Wat. You've probably already seen it in postcards, or perhaps on online magazines, but seeing it with the naked eye magnifies its beauty a hundredfold.
Relive history at the Angkor National Museum
Another way to travel back to the era of the ancient Khmer Kingdom is by visiting the Angkor National Museum. Discover where Khmer art and culture originated from and learn about the local Cambodian's beliefs and traditions. We highly recommend visiting the museum first before starting your Angkor Wat historical tour to give you a better understanding of the nation's history.
Go on a food trip at the Old Siem Reap Market
The Old Siem Reap Market, also known as "Psar Chaa", is the original Khmer Market where locals shop for fresh produce and other household goods. If you're looking for a good place to go on an authentic Cambodian food trip, this market is the place to be! Pass by the dry food section and you'll see vendors selling unique local delicacies. Would you dare eat a spiced frog? 
The Old Market is where you can also score some inexpensive souvenirs and other trinkets.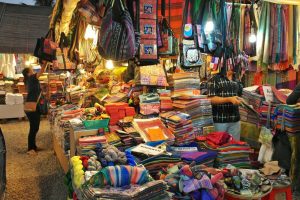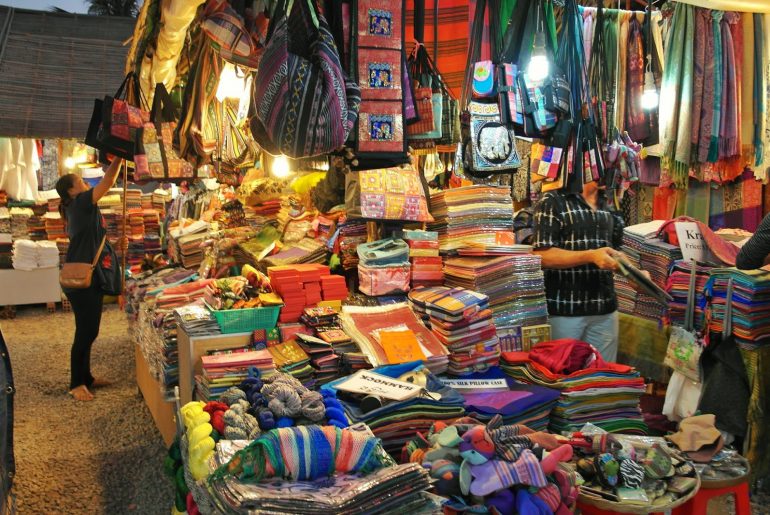 Visit a floating village
If you're itching to know more about the lifestyle of Cambodia, go visit a floating village. There are mainly four floating villages around the city and it's highly suggested that you book a tour beforehand. The famous and nearest one from the heart of Siem Reap is Tonle Sap Floating Village. If you have a little more time to spare, you can check out Kampong Khleang, the farthest among all the floating villages. Experience how it feels like living in stilt houses. Observing the locals go about their daily chores above water is truly a fascinating scene to see.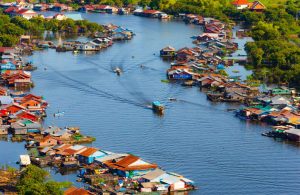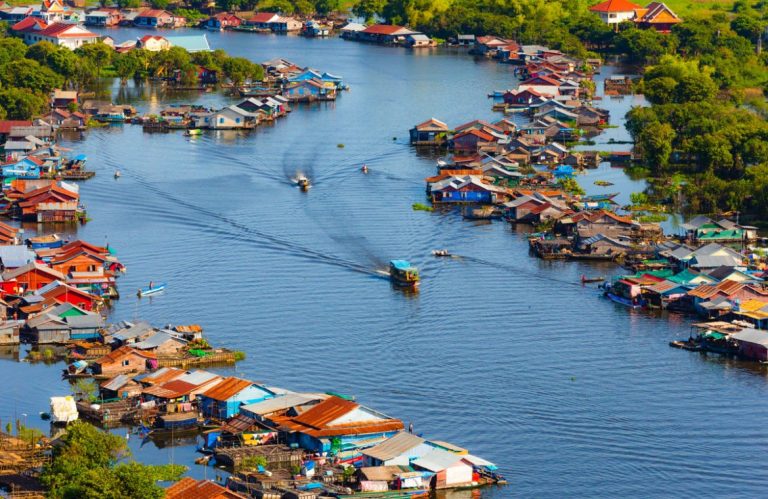 Party at the Pub Street
Officially called "Street 8" or the main road of Siem Reap, Pub Street is located just a few strides from the Old Market. This is a short alley filled with a couple of popular restaurants, clubs, and bars. As soon as the sun falls, the alley is automatically filled with lively music and colourful lights. So whether you're looking for an awesome food hangout or a place to drink the night away, Pub Street is one of our best bets. 
Here's an insider tip: walk up and down the street at night to get free shots of drinks! Thank us later!
Shop at Angkor Night Market
Any trip to a Southeast Asian country is never complete without a night market experience (And also admittedly, we'd take every reason to go shopping!). Luckily for us, Siem Reap is filled with plenty of them. The most famous one would have to be the Angkor Night Market. It features over 200 stalls offering a wide selection of souvenirs and other goods. 
Another tip: make sure to bring reusable shopping bags with you and leave a space in your luggage for cute trinkets and local finds.
Visit Cambodia Landmine Museum
A local Cambodian's values are built on the foundation and comes from Cambodia's fraught and difficult history. If you're a history buff, a visit to the landmine museum gives you a glimpse into what it was like during Cambodian civil war. You'll even get to see several of the cleared landmines on display.
Learn Cambodian recipes at a cooking class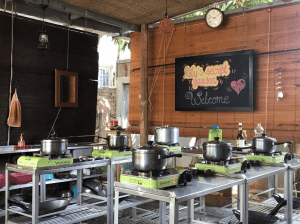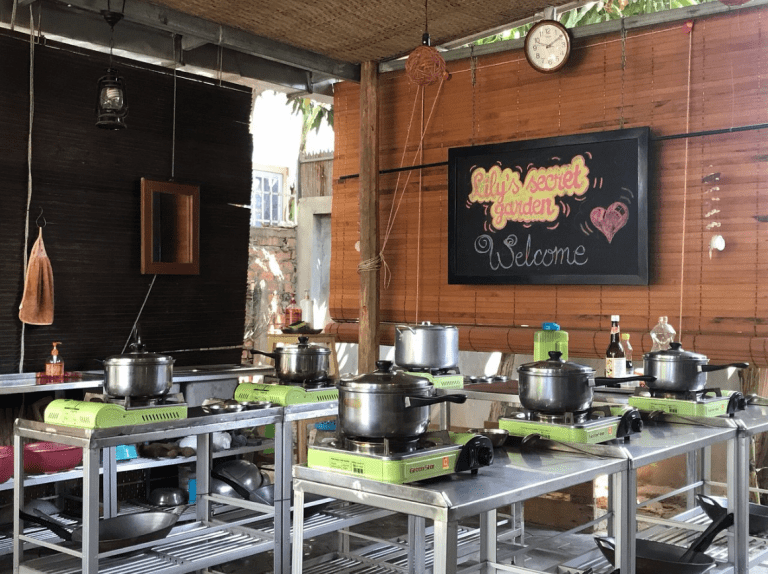 Learn and take home a lifelong skill by attending a culinary crash course in Siem Reap. Visit Lily's Secret Garden! Each session entitles you to a 4-hour cooking class where you'll learn a total of 3 Cambodian recipes. Each session includes a cultural visit to a local produce market. This is a highly recommended activity especially for those who love Southeast Asian cuisine. After learning how to cook, digging in and tasting your "work" is all the more satisfying!
Learn how to make pottery
If you didn't already know this from reading our list, Siem Reap is filled with great workshop opportunities to learn. Try something new during your trip and book a pottery class at the Khmer Ceramics Centre. Besides learning how to craft pottery, you'll also be helping a non-profit organization that employs mute and deaf instructors for a living. Have a one-on-one session with an experienced instructor as they guide you in shaping your first bowl, carving it, and finally designing it. You get to take home your work of art and a potter's diploma for finishing the class! Pretty cool. 
Get a fish spa pedicure
Walking around town, you're bound to see people sticking their legs into a large tank or aquarium placed on floors that's filled with tiny fish! These are called fish spas. After a full day of walking and wandering around the city, this is definitely a unique way of getting a pedicure…! Essentially, you're letting the fish snack on dead skin cells.  It may sound bizarre at first—you'll feel tickled by the fish and laugh a lot—but give it a try if you're feeling adventurous. You can thank us after for silky smooth feet!
Eat a deep-fried tarantula
Feeling brave? Test your stomach (and mind!) with this uniquely Cambodian exotic food! Fried tarantula (or fried spider) is a common delicacy in the country. To be honest, most people actually like the taste of it! It's an interesting snack, best partnered with some cold beer or rice wine. You can easily find vendors selling fried tarantula at local markets and some restaurants in Pub Street. 
How to eat tarantula like a pro: Start off with its legs, and work your way towards its crunchy body.
Watch an Apsara Dance
One of the major tourist attractions here in Siem Reap is the Apsara Dance show. This traditional Khmer art performance is showcased in a theatre, and brings ancient culture to life in an astounding dance production. Get a ticket for a live stage show and enjoy it with a lovely buffet!
Go on a cycling tour
Yet another exciting way to enjoy the city! Go on a cycling tour if you're interested in taking the less travelled route. Biking is a great way to soak up Cambodian culture, giving you ample time to observe the local scene while touring the off-road temples and countryside.
Here's a tip: If you're not used to getting exposed under the intense heat of the sun, avoid going on this activity during the hot season.
Follow the Kulen Nature Trails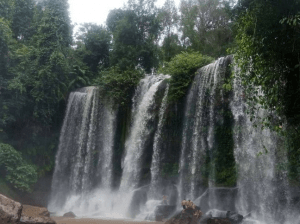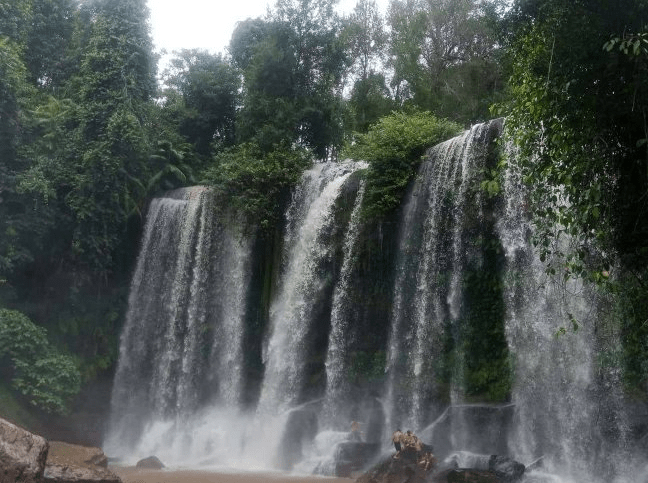 If you have extra time to get out of the city, we strongly recommend scheduling a side trip to Phnom Kulen National park where you can hike a mountain, see gorgeous hidden waterfalls, and discover temples at the hilltop. This is a sacred place for locals and you'll have the opportunity to share in the space of their blessed homeland. Cool off from the heat by enjoying the lush greenery of Kulen Waterfall while taking a dip in the cool waters. While you're there, don't forget to visit the beautiful Preah Ang Thom pagoda too, which houses the famous reclining Buddha.
Watch the exciting Cambodian circus
Head over to watch Phare, a Cambodian circus, which we can confidently say is a spectacular extravaganza. The show features theatre, music, dance, and modern circus arts to narrate Cambodian stories to the audience. Every act is awe-inspiring and will leave you at the edge of your seats. We guarantee if you do go, the circus will be one of the highlights of your trip!
Please follow and like us: