Seminyak, here we come! The most upscale and sophisticated beach resort area in all of Bali, Seminyak is well known for its you fantastic beach clubs, spectacular sunsets, trendy shopping streets, luxury spas, world-class restaurants and beautiful pool villas. It's a place where boredom doesn't exist! Are you ready? Here's an overview of the best beaches in Seminyak:
Double Six Beach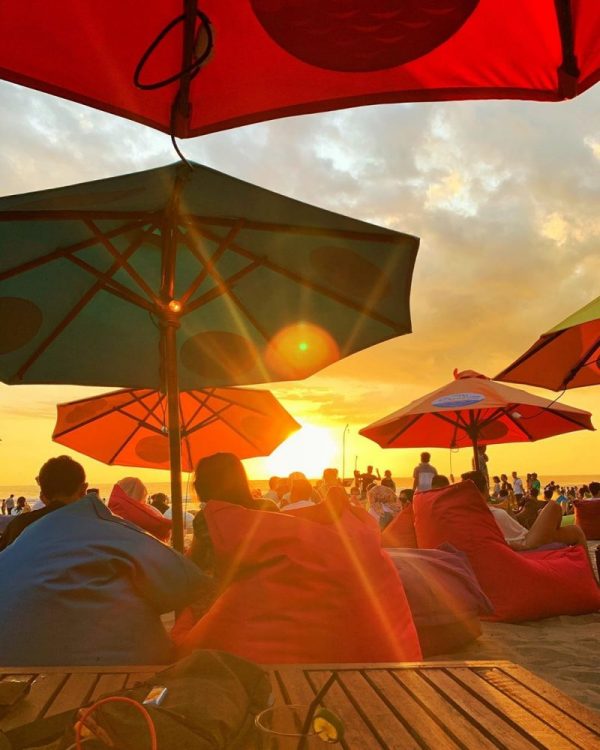 Great relaxed vibes, world-famous sunsets, good surf and charming beach bars such as La Plancha, Double Six Beach is a favourite hang-out spot for families, couples, youngsters and just about everyone! The ambiance is always good, especially when the sunset pours its golden soft orange glow illuminating everything and everyone. Relaxed music, excellent waves, yummy food and sunset drinks – this is why we love Seminyak! Seminyak Beach is also great for surfing and surf lessons. Try Santai Surf School or have a chat with the locals to find a cool surf instructor.
Kayu Aya Beach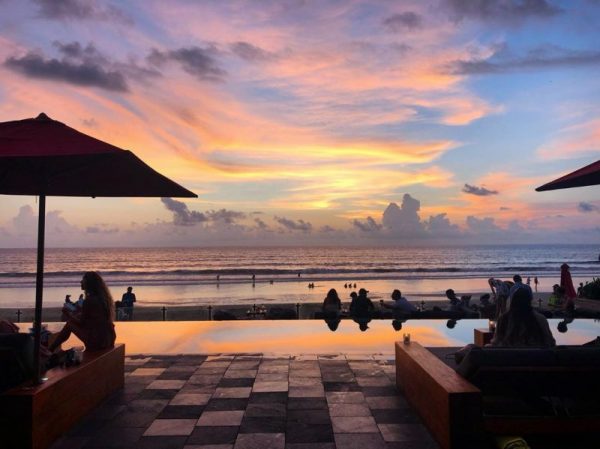 Kayu Aya Beach or should we just plainly say KU DE TA?! KU DE TA is the original and oldest beach club in Seminyak located in the corner of Oberoi Road (the famous Kayu Aya 'Eat Street'). Much more upscale and trendy than other charming beach bars on Double Six, KU DE TA has an infinity pool where you can soak and sip cocktails while gazing at the mesmerizing sunset. Mejakawi is a great on-site restaurant if you feel like going on a culinary adventure and on Sundays, be sure to bring the kids along for a lovely day of family entertainment. Another hot spot on Kayu Aya Beach is the beachfront Italian restaurant La Lucciola. This beachfront dining venue doesn't even have a website – they don't need it. It's always packed with food lovers, you gotta try it!
Petitenget Beach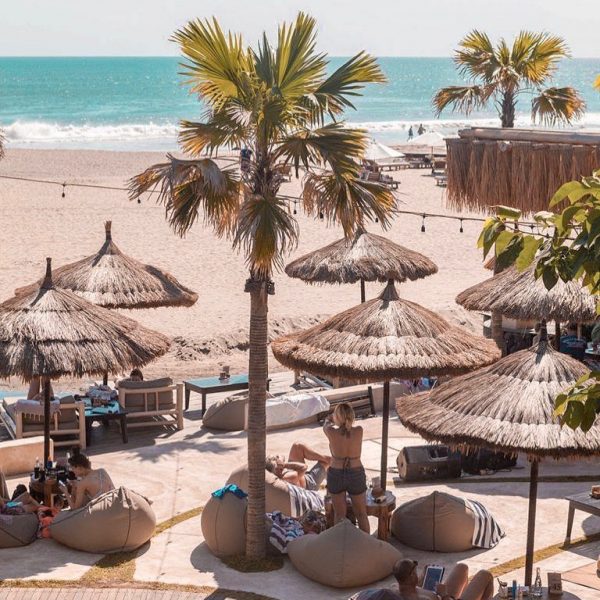 What can we say? Petitenget is hot! Potato Head Beach Club, Mano Beach House (see photo), W Bali and the buzzing Petitenget Strip full of chic dining venues and designers boutiques, Petitenget Beach is dotted with renowned beach clubs that are probably on your list of must-visit places in Bali. Sunsets are once again gorgeous and while the undercurrent makes it less safe for swimming, surfing, kite flying and horse riding a great on Petitenget Beach. Do check out Pura Petitenget, a beautiful Balinese temple sitting on the beach in Petitenget (somewhere in between La Lucciola and Mano Beach House).
Batu Belig Beach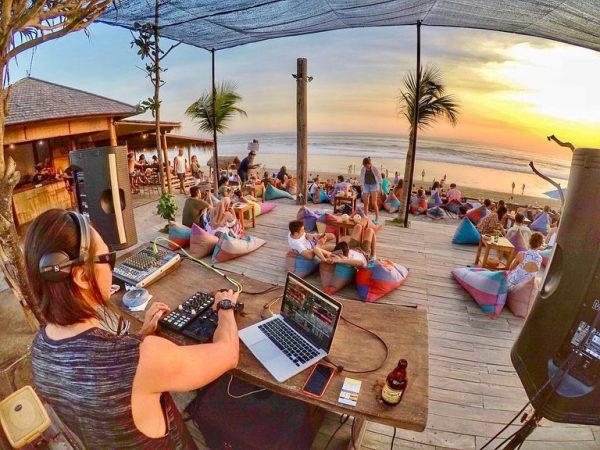 Batu Belig Beach is located right in the middle of Seminyak and Canggu. Much less crowded and more laid-back than the other beaches in this area of Bali, Batu Belig Beach has some cool places for cheap drinks, food and sunsets. One of these places is 707 Beach Berm. They often have cool DJs playing, too. Prefer to have a swimming pool and the pool? Check out Tropicola Beach Club, one of the most recent beach clubs in Seminyak. A great place for water fun, sunsets, wood-fired shellfish and cocktails.
Have you been to Seminyak? What what you favourite beach hang-out? Don't forget to share your experiences with us and do have a look at our villa collection in Bali while you are at it.
Please follow and like us: