Are you dreaming of snuggling up in front of a crackling fireplace in your cozy wooden chalet with a hot chocolate after a long day on the slopes? Imagine a fairytale winter wonderland with charming wooden houses, quaint streets, and horse-drawn carriages framed by towering majestic mountains. Welcome to the Swiss Alps, a skier's paradise, and the perfect place for a winter vacation. Here you'll find two of the most famous skiing destinations in the world—Zermatt and Verbier. 
As with any vacation, planning is key. Planning for skiing vacations also requires assessing the level of skiing experience of your group, examining non-skiing activities, finding lodging, and organizing travel to mountainous regions. 
Here, we'll take a look at the pros and the cons of both Zermatt and Verbier to make your vacation planning easy!
Zermatt, an intermediate skier's haven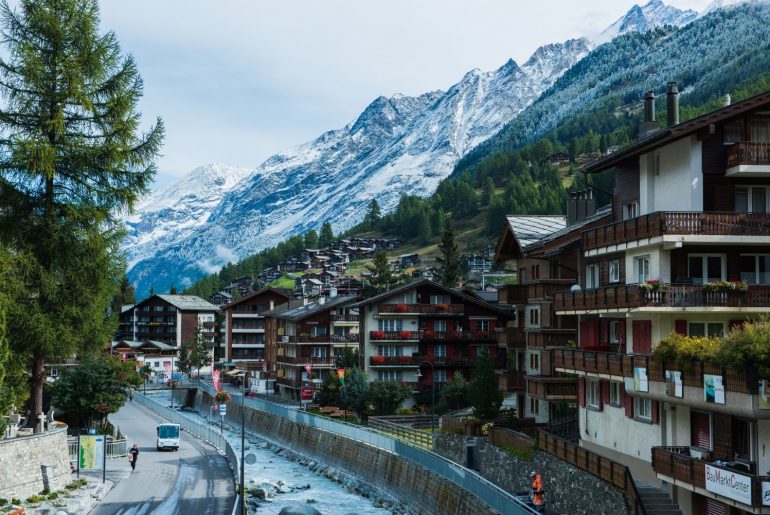 Step into the famous town of Zermatt, one of the best ski resorts in the world with spectacular snow peaked surroundings and the towering 4478m Matterhorn as a stunning backdrop. The town is combustion-engine car free to ensure unpolluted views of this peak that is on many mountaineers' bucket list. Instead, there are electric vehicles and romantic horse-drawn carriages to be seen in the charming streets lined by restaurants and luxury boutiques. Although known as a luxury destination, Zermatt has options for travelers on a low budget as well.  
Skiing in Zermatt
In Zermatt you can ski every day of the year due to the town's high-altitude location. You also have the opportunity to ski the longest prepared slope in the world, descending 2263 meters down 25 kilometers from the Matterhorn Glacier Paradise down to Zermatt without taking a break. It's a paradise for the intermediate skier and the area seems catered perfectly to them with a large number of slopes for this skiing level. 
On the other hand, there are not a great deal of options for advanced skiers even though Zermatt has one of the biggest heli-skiing operations in the Alps. The same goes for beginners as there are no nursery slopes in the village. But you can enroll in skiing lessons to learn and enjoy plenty of activities in town. 
If you want to explore even more than the large terrain Zermatt has to offer, you can take the lift to Cervinia-Vatourneche on the Italian side where you can experience a quieter ambiance and delicious Italian food.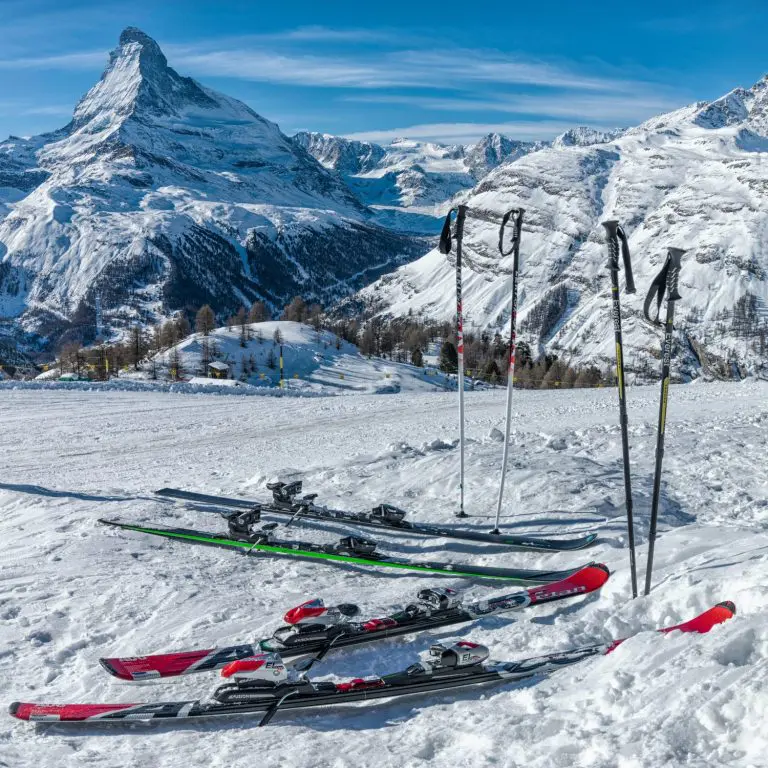 Activities in Zermatt
There are plenty of non-skiing activities in the area like taking a cable car trip to the top of the Klein Matterhorn, helicopter sightseeing, or shopping around town. Head to the glacier palace or take a lift to meet friends who are skiing at a mountain restaurant. 
The after-ski scene in Zermatt is vibrant and fun. Stop by the Papperla Pub for a buzzing ambiance or Elsie's Bar for a more mature clientele. If you love the late-night scene, Grampi's and Schneezittchen are the places to go. 
Eating and sleeping in Zermatt
Lunch or dine in cozy restaurants with delicious food and gorgeous views in Zermatt. There are several mountain restaurants where you can take a break during a day of skiing as well as the restaurant options in town. You can find everything from Michelin-starred restaurants like Capri and After Seven to "hole-in-the-wall" services for a warm treat. 
Head to Chez Vronny in Findeln for spectacular views of the Matterhorn and fantastic food. Or try Findlerhof nearby with its cozy interiors. Other recommendations are Zum See or Stafelalp. If you prefer a simpler culinary experience, you can try 3030 Gandegghûtte or Alphitta. 
Zermatt has lodging options for practically all wallets. From luxury hotels to 1-star hotels, the range is wide. But what's better than ending a long day in the slopes in your own cozy chalet? There are plenty of ski chalets for rent in town where you can enjoy complete privacy. 
The town is situated 2.5 hours from the Geneva airport (GVA) and 3.5 hours away from the Zurich airport (ZCH).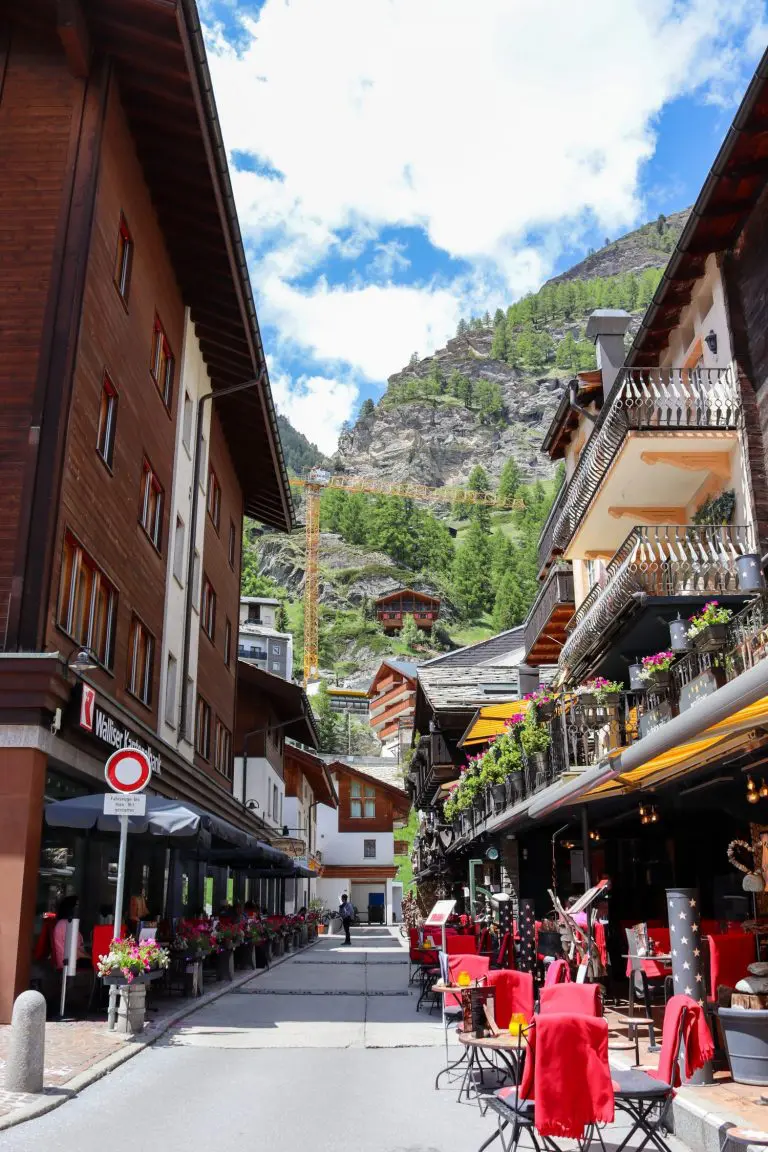 Verbier, the powder paradise
This picturesque, idyllic mountain village is sprinkled with charming wooden houses and offers extraordinary views across the valley and snow-covered mountains. It's no wonder that Verbier attracts visitors from all over the world, including European royalty like Prince Harry, Duke of Sussex and princesses Beatrice and Eugenie. The town lies in the center of the 4 Valleys on a grand plateau and in the town streets you can find luxury boutiques, eateries, and exceptional cheese and wine shops.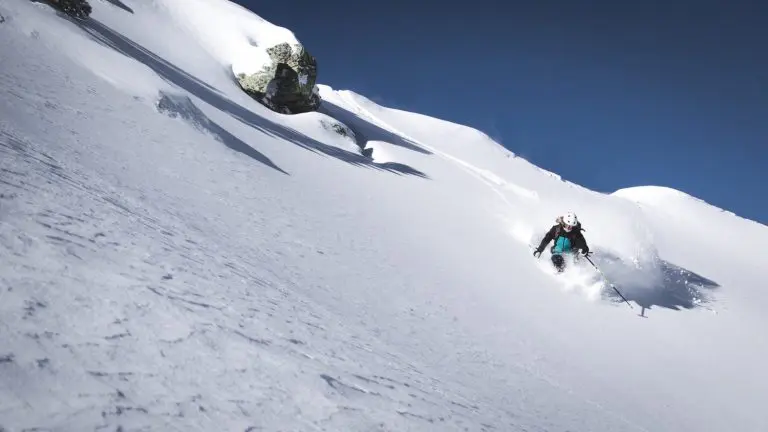 Skiing in Verbier
Located only 2 hours by car from Geneva and 1 hour from Chamonix and Aosta, you can hit the slopes in no time. Verbier is ranked as one of the best and most famous ski resorts in Europe and it has extensive off-piste opportunities. This makes the town a magnet for advanced skiers looking for a challenge. Going off-piste is not without danger though and one should be familiar with the terrain as some trails may lead to perilous dead ends and rockfaces. 
With 400 kilometers of runs at an altitude of 3330 meters, intermediate skiers can enjoy spectacular views while trying slopes of different levels. There are nursery slopes in town, but in general the area is not suited for first-time skiers. Beginners may enjoy a selection of ski and snowboards schools though with private lessons and group lessons. There is also childcare for kids, an after-ski kids club (for ages 3-6 years old), and an ES Penguins Children's ski club that provides a full day of activities for children between 3-5.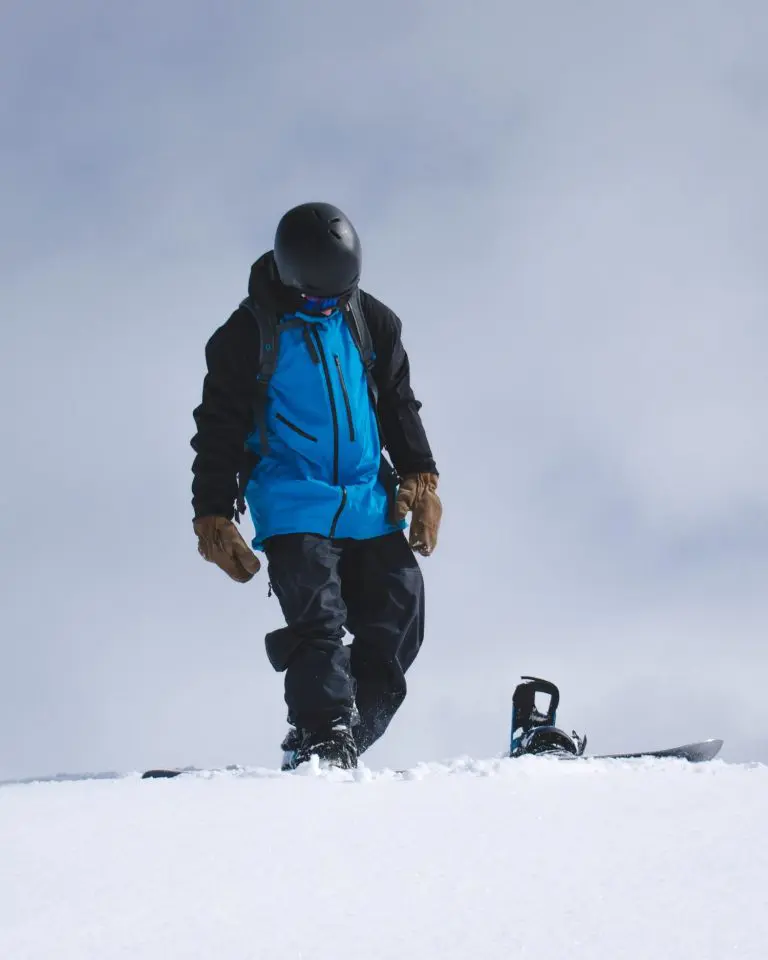 Activities in Verbier
There is no lack of activities in this vibrant town and even in the summer there are plenty of things to do like hiking along 400 km of hiking trails, climbing, mountain biking, paragliding, swimming, golf, badminton, or attending the annual music festival. In the winter you can enjoy snow-circuit carting, dog-sled excursions, snowshoe treks, a toboggan run, cinema, or a day at the spa. 
Verbier also has a bustling after-ski scene with plenty of choices of bars and clubs like Le Farinet which stays open until 4 am. Some of these clubs open late though, so be prepared to skip the first lifts of the day. L'Etoile for example opens its doors at 11.59 PM but has a great ambiance throughout the night. For earlier options, take the Meridan lift, and you'll find more than 10 bars on the way down to town open from 3 PM. 
Eating and sleeping in Verbier
There is a very large selection of culinary experiences across the Four Valleys. For a fine dining experience, head to La Channe and for the cozier experience you can try Chez Dany where you go for a toboggan ride home after. At the bottom of the La Chaux lift, you can find Le Dahu with a two-story arrangement of self-service and table-service. If you feel like dining at home, you can buy a tasty selection of exceptional cheeses in town and enjoy a delicious fondue in your own chalet.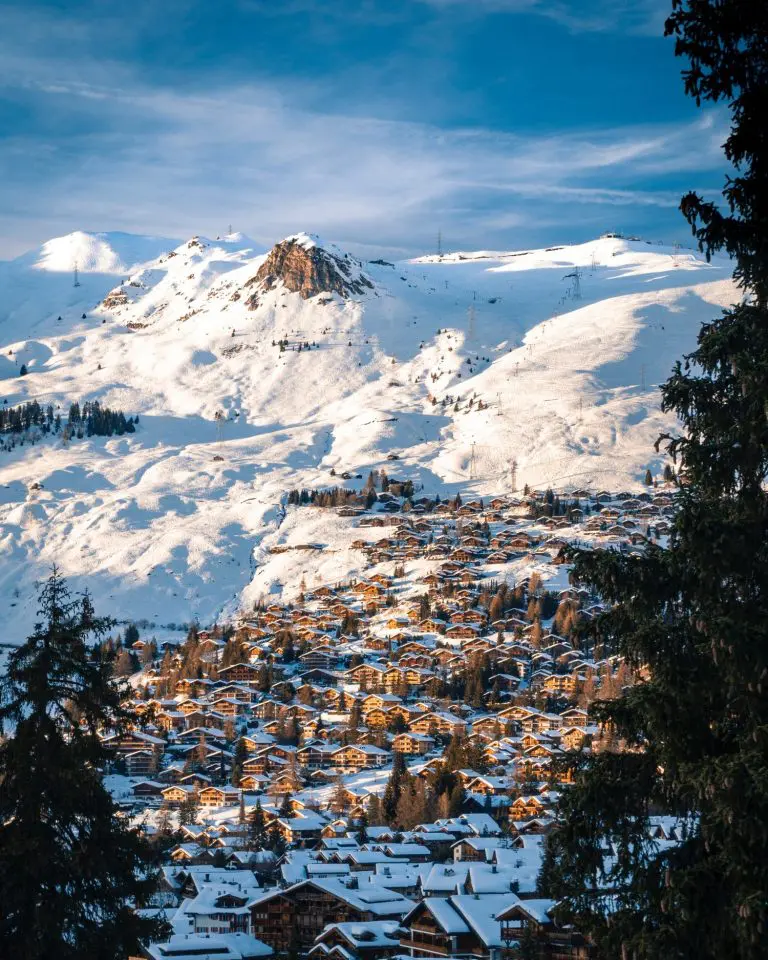 Zermatt vs. Verbier – where to ski in the Swiss Alps
If you still haven't decided which town is best suited for your holiday, you can check out these pros and cons:
Zermatt pros
You can ski at Zermatt every day of the year
If you want to escape the Swiss prices, you can head to the Italian side for a cheaper meal
Breathtaking scenery
The ideal place for intermediate skiers or snowboarders who have an incredible choice of slopes and can enjoy long cruises.
Enjoy the best on-mountain restaurants in the world
Zermatt cons
Beginner areas are limited and there are no nursery slopes in town
For the size of the resort, the options for advanced skiers aren't that great although there are off-piste opportunities
Long lines can develop waiting for lifts, especially in high season
For those traveling on a budget, the food and lift prices may be expensive
High winds force some lifts to close sometimes, including the connection to Italy
Verbier pros
A huge amount of skiing options in the 4 Valleys
Sensational views and scenery
Incredible off-piste options for advanced skiers with heli-skiing available
Verbier is easily reached from the Geneva airport
Vibrant and fun after-ski and nightlife ambiance
Verbier cons
The resort is not very suitable for novice skiers
Accommodation and living can be expensive for travellers on a low budget
The resort becomes busy on weekends and powder days
Lifts are considered slow and outdated compared to modern lift systems
If you don't rent a place or travel with a group package, it can be difficult to book accommodation independently
In conclusion, both resorts offer an incredible, scenic, winter wonderland experience even for the non-skiers although neither are that great for novice skiers. Both offer skiing schools so that beginners can get coaching and lessons. For a vibrant nightlife, Verbier is the winner, but for culinary experiences, Zermatt is the place to be. Hotels in both towns can be found for a wide range of budgets, yet they are sometimes tricky to book. You can always rent a cozy chalet to curl up in front of the fireplace while watching large, lazy snowflakes outside the window with a majestic mountain backdrop.
Related articles:
Please follow and like us: