Mention Hakuba, and one immediately conjures up images of its majestic slopes, wintry landscape and prime skiing conditions. If you plan to visit Hakuba with kids, there's plenty else to do away from the slopes. You can visit key historic sites, experience cultural activities like a tea ceremony ritual, or enjoy a soak at an outdoor hot spring with jaw-dropping views out to the mountains. For the full details (and more travel ideas), do check out our family-friendly guide below. Happy holidays!
1. Hit the slopes – the most popular way to enjoy Hakuba with kids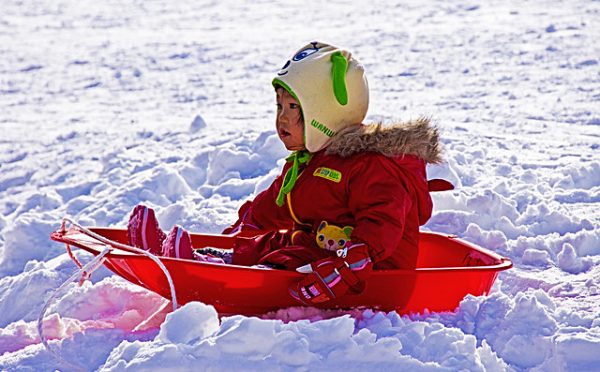 A haven for skiing enthusiasts, Hakuba offers some of the best skiing and snowboarding in the country. There are excellent powder snow conditions, and 11 ski resorts and ski chalets you can access.
For Hakuba first-timers, our recommendations are: Tsugaike Kogen's gentle, wide slopes for beginners and Hakuba Iwatake for intermediate skiers. Experienced skiers looking to take things up a notch will enjoy the terrain park, steep runs and high vertical drops at Hakuba Happo-One. Check out our guide on skiing in Hakuba for information.
Related: Hakuba Ski Season: Everything You Need to Know about Hakuba Weather
2. Enjoy a wide-ranging variety of snow activities (for non-skiers)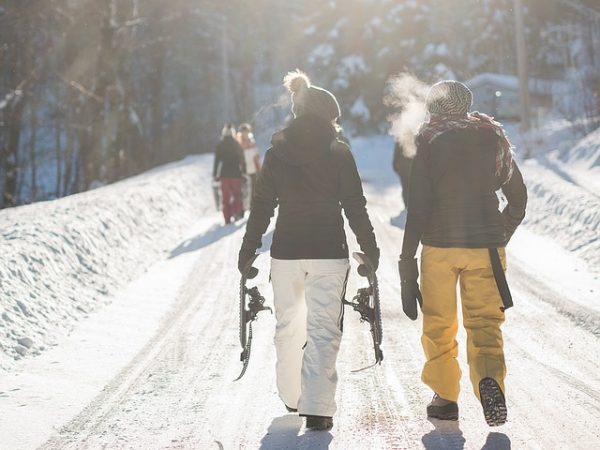 Hakuba may be primarily known as a top skiing destination, but there's plenty else to do for non-skiers. Try out snowshoeing, where you'll get to enjoy Hakuba's incredible winter landscape, and venture off the beaten track into the heart of the forest. It's also a less physically demanding activity, and suitable for kids.
Or join in a snowmobiling tour. Zipping through the woods is an exhilarating experience, but if you prefer something more relaxed, there's the option of taking a tour of backcountry trails. Young children may ride together with their parents on tandem rides. Tip: operators generally require kids to be aged seven years and above, and stand at a minimum height of 120 cm. We recommend checking in with your snowmobiling tour operator before you book a tour.
3. Take your little ones out to a kids park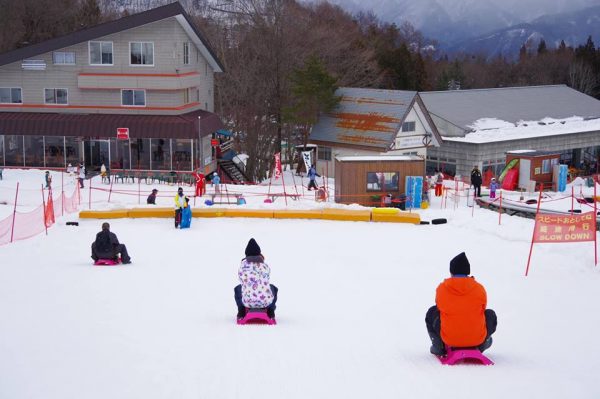 Visiting Hakuba with young children? They'll love spending the day at a kids park, where they'll get to try out sledging, snow tubing, play with snow equipment and toys or work up a sweat in an indoor jungle gym.
4. Visit Matsumoto Castle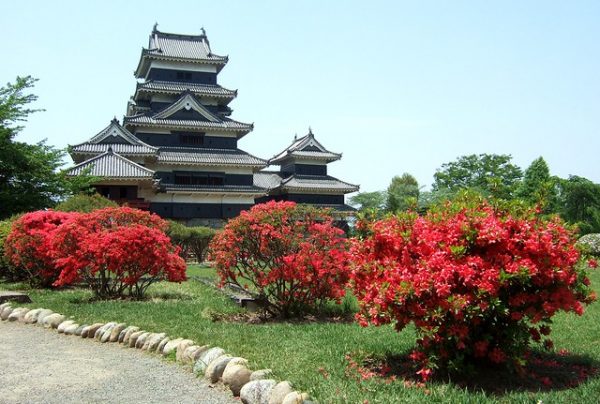 All year round, tourists flock to Matsumoto Castle to view its striking black and white exterior and explore its interiors. It's one of the country's most important historical sites, and the main castle keep, as well as a smaller, second castle tower dates back to the 16th century.
Unlike many other castles with interiors rebuilt using ferro-concrete, the original wooden interiors of Matsumoto Castle has been retained. This provides a more authentic viewing experience, as you'll get to see features and details like the wooden stairs, observation deck and more.
Villa Finder's tip: head right up to the top for breathtaking vistas over the city.
There are plenty of shops and restaurants to discover in the surrounding vicinity. If you're visiting in end January, there's a good chance that you and the kids will get to participate in the annual ice sculpture festival, which draws in top sculptors from all over Japan. The festival typically takes place during the last weekend of the month.
Matsumoto Castle – 4-1 Marunouchi, Matsumoto. Open 8.30am – 4.30pm daily.
5. Visit the Jigokudani Monkey Park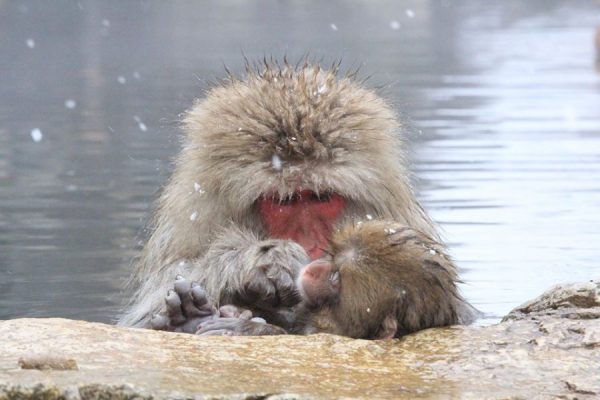 Jigokudani Monkey Park is one of the top activities you have to do in Hakuba with kids. It is an attraction widely known for its postcard-perfect snowy landscape. It draws visitors eager to catch a glimpse of snow monkeys relaxing in the hot springs to keep warm during the winter. From the entrance, it takes about a 25-minute stroll through the woods to arrive at the hot spring, where you'll catch sight of the snow monkeys.
Villa Finder's Tip: It's best to don winter footwear for the walk, as the ground can get slippery. Do check the snow forecast before your visit, as the scenery can be disappointing on days where there isn't snow.
Jigokudani Monkey Park – 6845 Heion, Yamanouchi-machi, Shimotakai-gun 381-0401, Nagano, p. +81 269-33-4379. Opens 8.30am – 5pm daily.
6. Visit Zenkoji Temple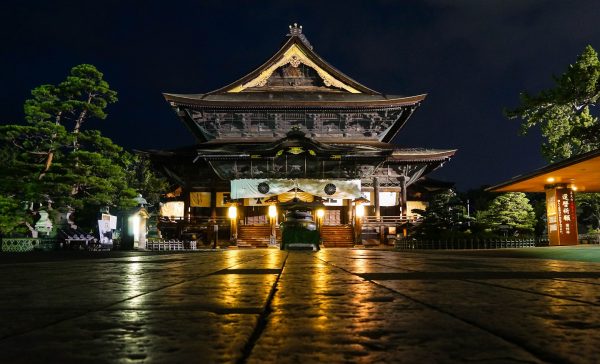 Zenkoji Temple is another must-visit attraction while you are in Hakuba with kids. It boasts a longstanding history dating back over 1,400 years and is believed to house the first image of Buddha brought to Japan during the 7th century. Engaging an English-speaking guide offers a more immersive experience, as you'll get explanations about the different statues and buildings within the temple. A culturally-rich visit for the little ones indeed!
After your visit, take a stroll along streets surrounding the temple. The lantern-lined streets are scenic, and offer plenty of souvenir shops, cafes and restaurants to explore.
Zenkoji Temple – 491 Naganomotoyoshicho, Nagano, p. +81 26-234-3591. Open 6am – 4pm daily.
7. Enjoy the hot springs in Hakuba with kids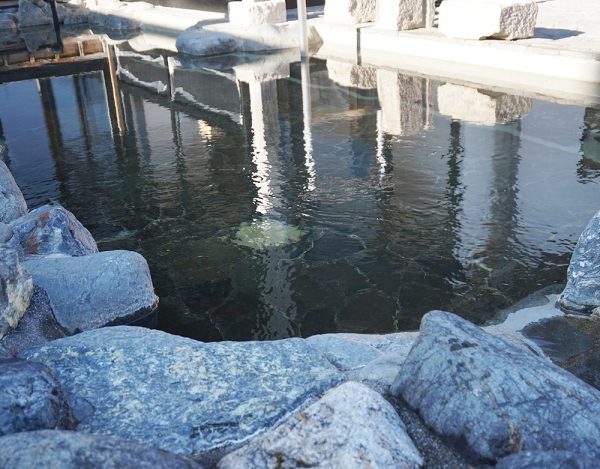 If you have never tried this before, this is going to be an interesting experience for the whole family. Natural hot springs, or onsen are widely popular in Japan. The country boasts a wide-ranging variety of hot springs, with different minerals dissolved in the water. Depending on the minerals, soaking in a hot spring can bring about different health benefits. It's also incredibly relaxing, and a great way to soothe your muscles and unwind after a day out on the slopes.
8. Experience cultural activities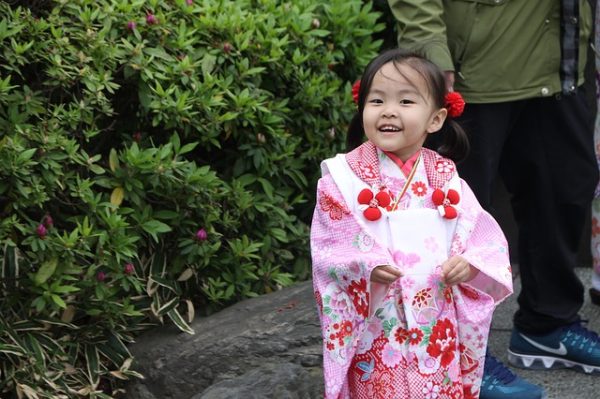 There's plenty of opportunities to try your hand at popular cultural activities in Hakuba. Donning a kimono (under the guidance of a professional kimono teacher) is an activity that mums and daughters will enjoy.
Or bring your little ones to a Japanese tea ceremony in Hakuba. It's a great way to discover the local culture while enjoying your host's hospitality and the serenity that the tea preparation ritual brings. Other activities that offer a fun family experience include soba noodle making and taiko drumming.
9. Join in a cooking class in Hakuba with kids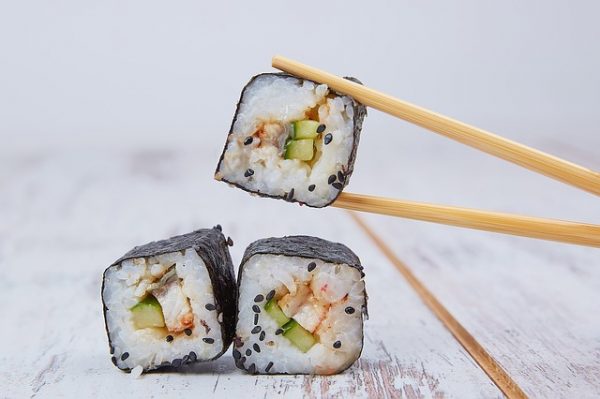 Cooking classes aren't just for foodies. It also offers intriguing insights into the local culture. You'll learn about traditional cooking methods, the key culinary skills in Japanese cooking and discover first hand how the Japanese attention to detail is applied to food. The best part? Learning something together with your kids will be a fun memory to remember!
10. Visit museums in Omachi
The town of Omachi, located about 35 minutes' drive or a 45-minute train ride from Hakuba offers fascinating museums to explore. Stop by at Chojiya Museum, where you and the family will learn about the history of 'Chikuni Kaido' – a road that was used for salt trade during the 19th century. It's housed in a well-preserved building constructed during the Edo period, and visitors will get to view traditional Japanese facilities.
Omachi Alpine Museum, located five minutes' drive away is the country's first mountain-themed museum. The exhibits detail the flora and fauna of the mountains, the history of mountain climbing and more. Head up to the third floor to enjoy sweeping vistas over the surrounding mountains.
At Mokusho Azumino Wood Carving Museum, you'll view a display of wood carvings created by artist Sadao Takahashi and local farmers, and browse through a collection of handicrafts available for sale. Wachigai Gallery is located within a Kyoto-style townhouse that once served as the residence of a prominent figure during Edo period. The gallery is housed on the second level, while the ground floor houses a restaurant with an atmospheric setting.
11. Plan a day trip to the historic town of Obuse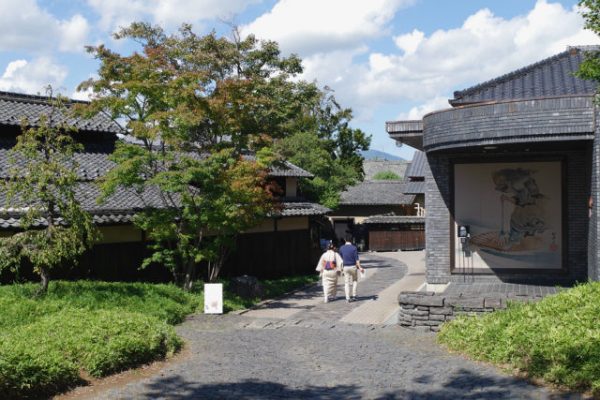 It takes about an hour and 20 minutes' drive to arrive at Obuse from Hakuba. The picturesque town contains many traditional buildings, and is a popular destination for day trippers. Don't miss out on visiting Hokusai Museum, which displays the works of famed ukiyo-e woodblock print artist Hokusai Katsushika. Masuichi Sake Brewery, located next to the museum offers a tasting bar where visitors can sample different sake varieties.
Villa Finder's tip: Combine your trip to Obuse with visits to Zenkoji Temple and/or Jigokudani Park. Full-day tours to all three attractions are available. Just let us know if you need help with arranging a tour!
Please follow and like us: