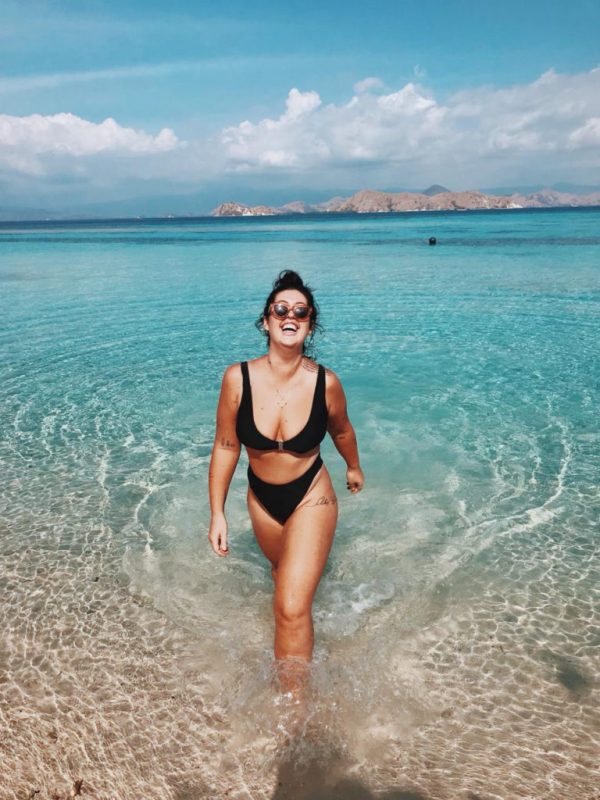 Villa Finder: Could you give us a short intro about yourself? Hayley: Hello, I'm Hayley. I'm from a small town south of Sydney, Australia. Now residing in Canggu, Bali. I am the co-founder & designer of Stowe Swim.
Villa Finder What brought you to Bali? Hayley: My mum first brought me here when I was 15 to show me the island she also madly is in love with. As soon as I took my first step off that plane and had my head hanging out of the taxi all the way from the airport to the hotel taking in all the new scenery and cultural differences, I knew right then and there that it wouldn't be my last time here.
Villa Finder: What are your favourite places on the island?
Hayley: In Bali, I would have to say my soft spot is the Bukit. Bingin & Balangan especially. But I have to say within Indonesia, Flores or Rote are my absolute favourite locations. If you haven't seen either of those islands book your tickets now!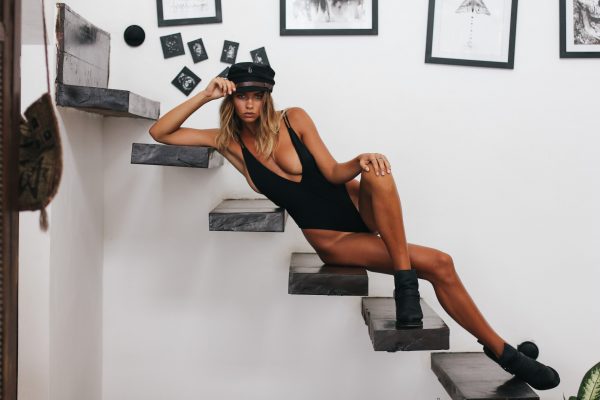 Villa Finder: Has Bali changed since you first moved here?
Hayley: Bali is forever growing, and to tell you the truth I don't think it ever will stop. I first came here in 2009 then holidaying every year until I decided to take the plunge and base my new life here in 2014. I have seen the most mind-blowing changes. I remember coming to Canggu for the first time & coming over the 'Short Cut' which was only shared by one other bike and there was nothing here except Deus and Betelnut Cafe and a whole lot of beautiful rice fields and farmers. Now I have to avoid the 'Short Cut' as it takes 25 minutes waiting in manic backed up traffic to get to the other side. You drive down Batu Bolong and you have to navigate your way through the 1000's of people walking/driving/eating there way around the place. Kuta is still the same, just an overpopulated location for the people who want to sip on Bintangs and shop there way around the same cheap products street after street.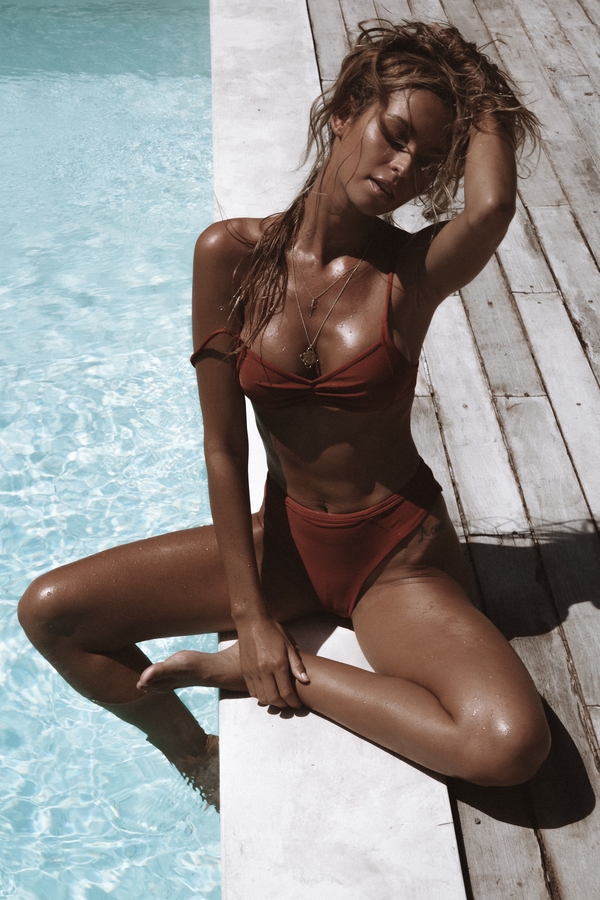 Villa Finder: How and when did Stowe Swim get started? Hayley: Stowe Swim actually started trading under a different name back in 2013. It was a small crochet clothing label that was started between my mum and myself one day while sunbaking on Seminyak Beach. More of a hobby then a 'Job' to start with. We kept it small for a few years, then in 2015 I decided I wanted to step into regular swimwear. Our first collection 'Leave her Wild' took the ground running, soon after that the followers started creeping up and I turned to my mum once day and said, "wow I might actually be able to make a living off this". With a lot of hard work and dedication things were going well so in 2016 I decided it was time to take things a little more seriously and change the name to something that took us to a more mature mindset and the name Stowe Swim was born.
Villa Finder: Tell us a little about the store today.
Hayley: This is in my 5-year goal. As much as I would love to have my very own little store here in Bali. It's just not on the cards for us right now.
Villa Finder: What defines the Stowe Swim style? Where do you find your inspiration?
Hayley: For me, Stowe Swim is for the ladies who aren't afraid to show a little extra skin. For the curvy girls who adore their bodies for who they are. Being a curvy girl myself, I always found it hard to find that swimsuit you never wanted to get out of so that is mainly where I draw my inspiration from, Myself and throwing it back to the 80s/90s.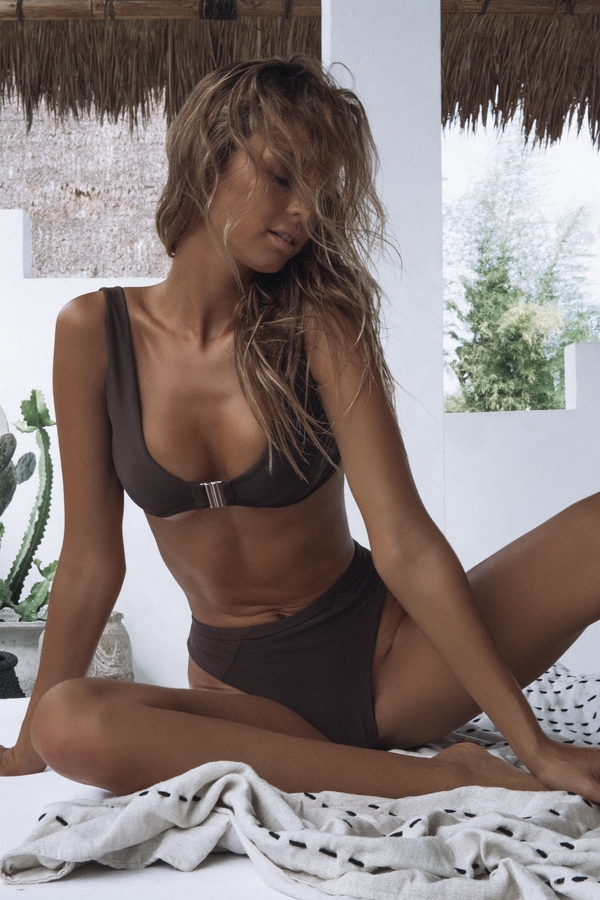 Villa Finder: What products and pieces does Stowe Swim stock?
Hayley: We have pieces for the skinny girls, pieces for the curvy girls and everyone  in between. We always aim to give sexiness to our brand in hope that you feel your absolute best whilst wearing them. We are better known for our daring one piece's that hug you in all the right places.
Villa Finder: Give us a rundown of an average day of living and working in Bali. Hayley: It's generally a 7 am wake up for me. I walk my little sausage dog on the beach whilst listening to some kind of podcast or meditation music. I'll then find myself in a nook at any of my favourite places for breakfast in Berawa. Work starts around 9 am posting on all social media accounts I manage ( including @stowe.swim) I also have a full-time job in a retail space in Seminyak so at around 10 am you'll find me tucked away in my office. After a full day of work, 5 pm comes around and it's home time. In between managing all jobs, I'm communicating with my production manager for Stowe to make sure things are on track and chasing up final details, reordering or sampling new styles (all the fun behind the scene things) When I'm feeling fit I'll finish my day with a workout, whether its Bikram Yoga, Boxing or F45. But let's face it sometimes it's just straight home or a sneaky bypass the spa for some kind of massage or facial treatment before dinner. I'm generally in bed during the week by 9 pm curled up with my pooch and Netflix ready to tackle what the next day throws at me.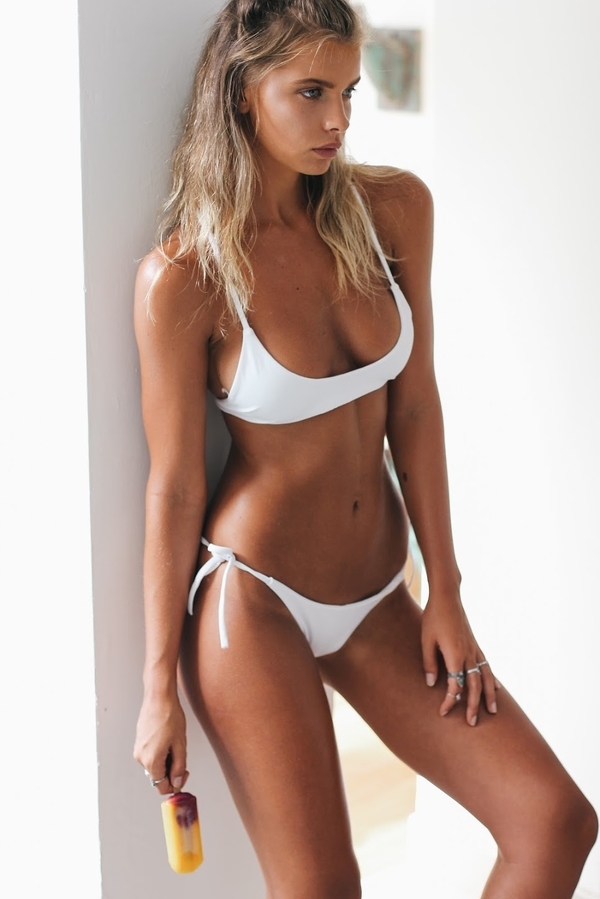 Villa Finder: Do you have any words of advice for budding entrepreneurs hoping to make it in Bali?
Hayley: This is actually a question I am asked a lot. My answer is always the same, Dont think your going to come here and everything is going to be picture perfect, this island can throw some curveballs at you but you've got to come out on top. If you truly want to live this lifestyle, you've got to make it work. You've got to adapt and trust yourself. 
People always say, "wow you are so lucky". This isn't luck, I just worked hard and I knew going back to a 9 – 5 office job in Australia wasn't a option for me. If you are ready for the challenge, welcome to the best lifestyle in the world!
Villa Finder: Any words you live by/ your favourite quote?
Hayley: This is always a hard one, but being the owner of a swimwear company my main focus is a little self-love. This poem / quote really speaks to me as someone who sees first hand the amount of self hate women in general have within their own bodies.
Tell your daughters how you love your body.
Tell them how they must love theirs.
Tell them to be proud of every bit of themselves –
from their tiger stripes to the soft flesh of their thighs,
whether there is a little of them or a lot,
whether freckles cover their face or not,
whether their curves are plentiful or slim,
whether their hair is thick, curly, straight, long or short.
Tell them to love the skin they are in,
whether they are fair skinned, or dark
whether they are short, tall, big or thin
whether they are embarrassed by their scars,
or the blemishes and marks on their skin.
Tell them how beautiful they are no matter what anyone else says
Tell them their body isn't flawed
and how it fits them perfectly in so many thousands of ways.
Tell them how they inherited their ancestors' souls in their smiles,
that their eyes carry countries that breathed life into history,
that the swing of their hips does not determine their destiny.
Tell them never to listen when bodies are critiqued.
Tell them every woman's body is
beautiful because every woman's soul is unique