Check out any Google search or Instagram page and you will see that Bali is a tropical mecca of fun, relaxation, partying, shopping and care-free living. Unfortunately, things don't always go to plan and if you or a family member become unexpectedly sick or have an unfortunate accident, would you know what to do or where to seek help? Needing medical attention in a foreign country can be a daunting experience so it's good to have an idea of what kinds of medical issues may arise and what help is available should you need it.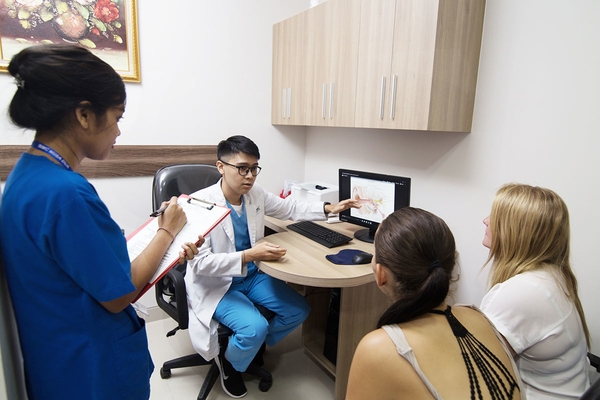 Accidents and Emergencies
Bali Belly aka Travellers diarrhoea
An upset stomach is not uncommon whilst holidaying on the island of the gods. Anything from a change in diet and lifestyle to poor hygiene (or even an accident gulp of water in the shower) can increase the chances of contracting an unwanted stomach illness. To minimize the risk, drink only bottled water, avoid ice (although most places are pretty good with using bottled water for ice these days), be careful when eating fresh fruit and vegetables that could have been washed in contaminated water and pay particular attention to personal hygiene.
Should you or your family members contract the dreaded Bali Belly, be sure to stay well-hydrated. Pocari Sweat is the Indonesian version of Powerade and will help replace electrolytes, otherwise drink some hydro coco (coconut water) or buy some electrolyte sachets from the pharmacy. My personal cure (one I learnt from the locals) is to buy activated charcoal tablets. The brand 'Norit' are sold in mini-marts and pharmacies and will only set you back about 20c! Finally, avoid spicy foods, dairy foods, alcohol and coffee whilst your body is recovering.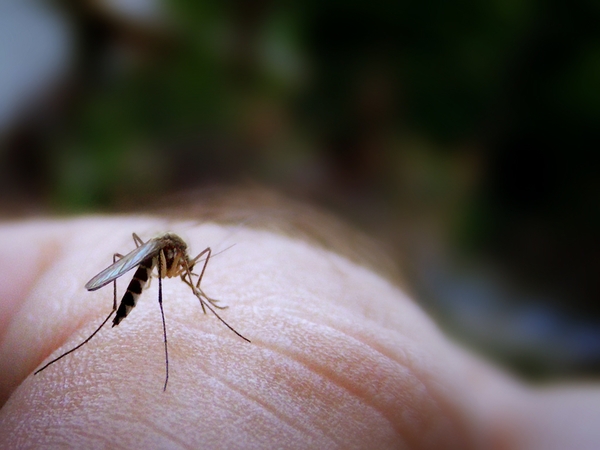 Animals and insects
For animal lovers, Bali is quite the treat but it is important to be aware of the dangers that certain wild animals impose. Wild monkeys and stray dogs could potentially be carrying rabies so even if you are encouraged to do so, you should avoid any contact. If you are bitten or scratched, you should wash the wound thoroughly and seek medical advice as soon as possible.
Mosquito-borne illnesses
The risk of catching Malaria in Bali, though small is possible, especially if you are on the island for longer periods of time or visiting rural areas. There is, however, a higher risk of catching Dengue Fever especially in rural areas and in the wet season. Unfortunately, there is no vaccination against the disease so prevention is the best cause – avoid being bitten by mosquitoes. We highly recommend bringing along mosquito repellent with DEET as it's hard to find in Bali.
If in doubt, check with your doctor before you travel. It's important to spot the signs if you suspect you or a family member might have contracted the disease and you should seek help quickly. The symptoms can be similar to influenza; be on the lookout for high temperature, aches and pains, fatigue, nausea and vomiting, headaches, chills and sweating etc. Local products that will help with bite prevention and itchy bites include Kayu Putih Cajuput Oil and Tiger Balm, both of which can be found in mini-marts and pharmacies.
Water hazards
During times of rough seas and strong currents, exercise caution when taking part in any water-sports or swimming in the sea and be sure to keep a close eye on children as not all beaches in Bali have lifeguards or rescue teams on duty. Be mindful when going on any boat journeys or trips in Indonesia as safety standards are often poor. Lifeguards are not always on duty in hotel pools and, in some cases, the standard of lifeguard training is questionable.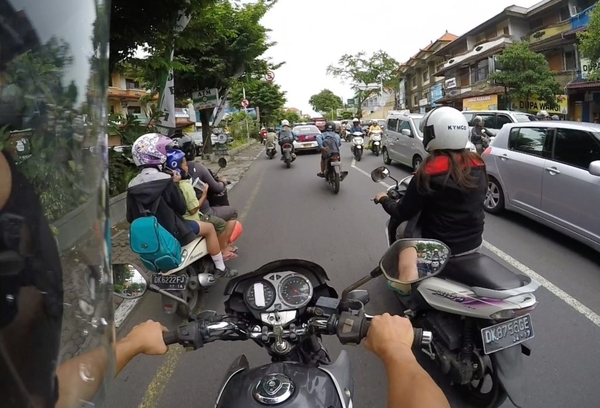 Road and vehicle-related accidents
One of the most common types of accident and injury in Bali is through motorcycle accidents. It is one of the most popular types of transport and there are tons of them on the road. Only confident riders should attempt this and even then be extremely cautious and wear a helmet. Take extra care when crossing roads and if you choose to rent a bike, be sure to learn all of the road rules (have a chat with a local with good English) before jumping on.
Sunburn & heatstroke
Even those that are used to the heat should be careful when on holiday. Naturally, you spend a lot of time outdoors so be sure to use sunscreen and drink plenty of fluids.  The humidity is much higher meaning loss of fluids can happen really fast, particularly if you are shopping/ exploring the island!
Trips, slips and falls
Whether you are on a leisurely walk around the town, a hike through rice paddies or just walking back to your room after a day at the pool, with new surroundings be sure to take extra care.
Hospitals and Health Care
The main public hospital in Bali is RSUP Sanglah Hospital located in Denpasar. Whilst it is not quite up to Western standards, it is the biggest hospital on the island and has English speaking staff, an international wing and specialists available.
Sanglah Public Hospital – Denpasar
Address: Jalan Kesehatan Selatan No. 1, Sanglah Denpasar
Contact: +62 361 227 911
RSUP Sanglah Hospital
Address: Jalan Diponegoro, Dauh Puri Klod, Denpasar Barat, Kota Denpasar
Contact: +62 361 227 911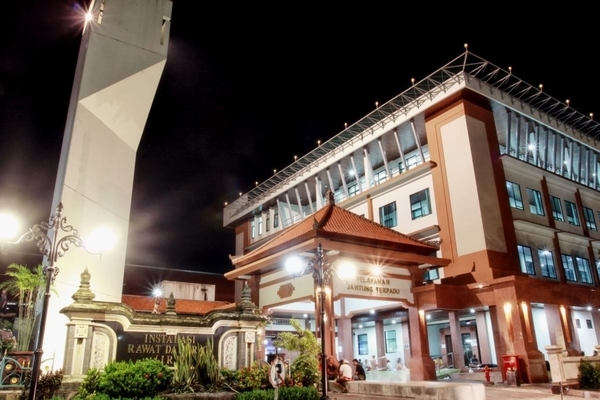 BIMC Hospitals
There are a number of private hospitals and clinics in Bali and whilst these are more costly, they are often the best options for foreigners. There are three BIMC Hospitals in Bali located in Kuta, Nusa Dua and Ubud. They are known as the most recognised Bali hospitals for foreigners. You can expect international standards, comfortable rooms and specially trained English speaking medical staff. The Kuta branch is the largest and generally receives patients that are in need of emergency medical care. Facilities here include a 24-hour Accident & Emergency Centre, a 24-hour Medical Centre, a pharmacy, radiology department and ICU. They can also arrange visits to your hotel for less serious cases.
BIMC Hospital Kuta
Address: Jalan By Pass Ngurah Rai No. 100X, Kuta, Denpasar
Contact: +62 361 761 263
BIMC Hospital – Nusa Dua
Address: Kawasan BTDC Blok D, Nusa Dua
Contact: +62 361 3000 911
Siloam Hospital
Other private clinics and hospitals include Siloam Hospital located in Denpasar which has a 24-hour emergency department, alongside hosting a multitude of specialisms. Should you need to stay here, rates of rooms start from around $120 plus treatment. For minor ailments such as upset stomachs and common colds etc.
Siloam Hospital – Kuta
Address: Jalan Sunset road No. 818, Kuta
Contact: +62 361 779 900
Costs of medical care in Bali
Costs can vary vastly depending on which medical centre you visit and what treatment you receive but it's worth noting that medical assistance can be extremely expensive for foreign tourists. You should ensure you always have appropriate travel insurance and that it covers you for any activities you may participate in such as sporting and adventure pursuits. If medical treatment or hospitalisation is required, check your insurance to see what it covers and contact them ASAP. They will be able to assist with what is covered and in emergencies can usually help with any necessary travel amendments. Unless the medical centre has an agreement with your insurance company, you may be asked to settle the bill before treatment is given or if hospitalisation occurs, before your release; you will then later be reimbursed by your insurance company if you are covered – do not forget to keep copies of receipts
Useful Addresses & Contacts
Ambulance service: 118
General emergency service: 112
Bali Tourist Police: +62 361 759 687
Please follow and like us: