There's more to Niseko than its powdery ski slopes, stunning chalets and breathtaking scenery. It might not be immediately obvious, but the area also boasts an excellent dining scene (check out our Niseko food guide for Michelin-starred restos, cool après-ski bars and more), onsens with jaw-dropping views, well-curated museums and fascinating cultural events and workshops. There's something for every family vacationer. If you are coming to Niseko with kids, check out our favourite attractions and activities below:
1. Experience a variety of winter activities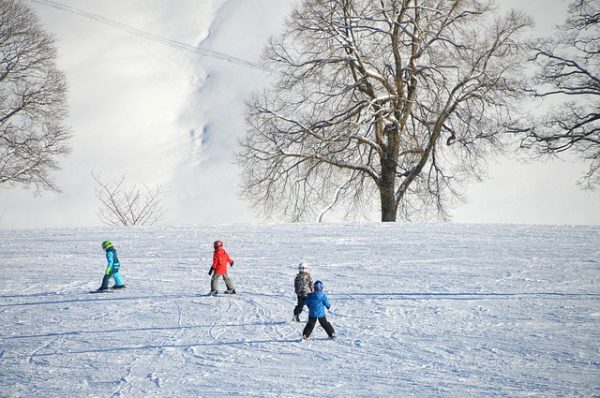 Your little ones may not be able to ski down Niseko's powdery slopes just yet – but that doesn't mean that they'll be left out of the fun. There are many other activities to cater to kids across different ages. So bring them out for reindeer rides, snowshoeing, cross-country skiing, snow tubing, or just to build a snowman outdoors (Frozen soundtrack in the background)! Check out our Niseko Ski Guide.
Niseko Village – Niseko Village offers activities like reindeer sledging, snowshoeing, snowmobiling and cross-country skiing. Reservations or enquiries can be made at the Niseko Gondola Base activity counter or at Basecamp in The Green Leaf Niseko Village. Hilton Niseko Village, Higashiyama, Niseko, p. +81 136 44 2211.
Hanazono Tube Park – 328-36 Aza-Iwaobetsu, Kutchan-cho, p. +81 136 21 66 88.
2. Visit the Niseko Grand Hirafu Kids Park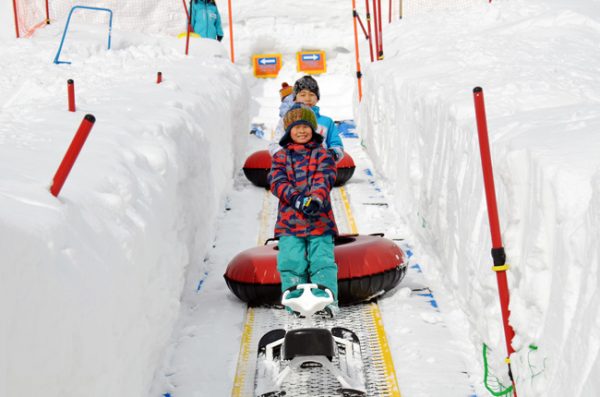 Take your little ones to the Niseko Grand Hirafu Kids Park, and they'll have a ball of a time riding Strider bikes, sledging, tubing or starting a snowball fight in the play area. The venue is equipped with family-friendly amenities, including restrooms and a rest area.
Niseko Grand Hirafu Kids Park – 204 Yamada, Niseko-Hirafu, Kutchan-cho (next to the base of the King Pair Lift #1), p. +81 136 22 0109. Open 10am – 3pm. For ages 3 – 9 years. Children must be accompanied by an adult caregiver.
3. Take your little ones to an indoor play area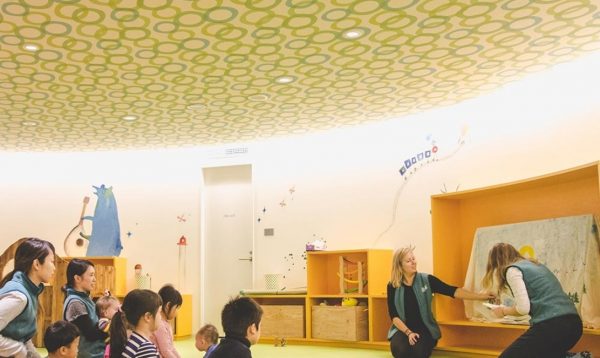 There are plenty of spaces in Niseko where your kids can get active, and have a ball of a time. Some of these venues offer daycare options too – just perfect for days when you want some grownup time together. Coming to Niseko with kids doesn't mean that….you have to be with them all the time 😉
4. Unwind in an onsen in Niseko with kids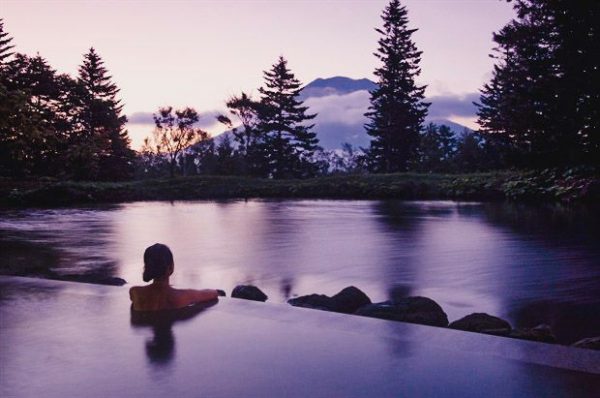 Visiting an onsen (natural hot spring bath) is an incredible experience not to be missed; there are few activities that feel as rejuvenating as enjoying a soak in a hot bath after a day out on the slopes.
Hot spring baths are believed to have healing properties, due to the minerals present in the water. Niseko has no lack of onsens – some facilities contain only outdoor onsen baths, but you'll also find venues with indoor onsen baths, swimming pools, private bathing areas, sauna and mud onsens.
Yukichichibu – Yukichichibu boasts eight onsen baths, as well as a women-only mud onsen. The facility is very clean, and some of the baths offer views out to the mountains. 680 Yusato, Rankoshi-cho, Isoya-gun, p. +81 136-58-2328. Open 10am – 9pm daily (last entry at 8pm).
Hilton Niseko Village – enjoy a soak in the spacious outdoor bath while taking in views of Mt. Yotei. The postcard-perfect surroundings will make you feel like you're bathing out in the middle of the forest. For further relaxation, head to one of the hotel's spa venues to indulge in a spa treatment or massage. Hilton Niseko Village, First Floor, Higashiyama, Niseko, p. +81 136-44-1111. Open 11.30am – 10.30 pm.
Kanronomori – The highlight here are two outdoor baths with views over the national park. For those who are feeling a little shy about baring it all, Kanronomori also offers two private onsen rooms. Hotel Kanro no Mori, 415 Niseko-cho, Abuta-gun, p. +81 136-58-3800. Open 11am – 9pm daily.
5. Participate in a traditional tea ceremony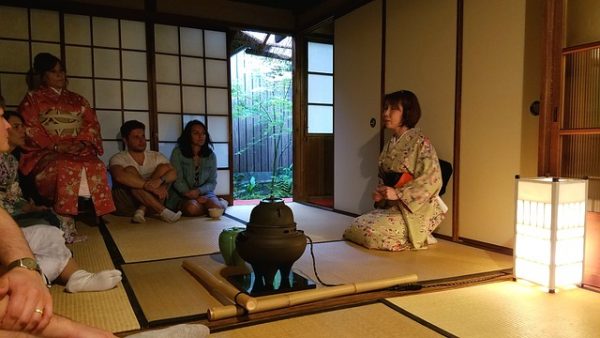 The Japanese tea ceremony is a ritual of preparing and presenting matcha. It's a great way for you to explore the local culture, enjoy the hospitality of the host and to experience a sense of tranquillity and silent contemplation. Head to Somoza, a cultural center and gallery to participate in a tea ceremony in its beautifully appointed loft area.
Somoza – 77-1 Chinese Garden, Kutchan-cho, p. +81 136-55-8741. To make a booking, submit an enquiry on Somoza's reservations page. There are no age requirements for kids, but bookings for a minimum of two adults are required for the ceremony.
6. Discover the local culture
From well-curated exhibitions to cultural events and vibrant drum performances, you'll have numerous options to learn more about the local culture. Here are the attractions and events that we love:
Kutchan Museum of Natural History – The museum offers a fascinating insight into the history of Kutchan. Browse through exhibits about the local fauna and life in Kutchan before and after World War II. 7-3 Kita 6 Jo Higashi, Kutchan-cho, p. +81 136-22-6631. Open Wed – Mon 9am – 5pm (last entry at 4.30pm). Closed on Tue and on the year end holidays (29 Dec – 5 Jan).
Shu Ogawara Museum – Make a visit here to enjoy the spectacular backdrop, modern architecture and artworks by the famous Hokkaido artist Shu Ogawara. 7-1 Kita 6jo Higashi, Kutchan-cho, p. +81 136-21-4141. Open 9am – 5pm, Wed – Mon. Closed on Tue.
Kiyoe Gallery – A must-visit for culture buffs and art lovers, Kiyoe Gallery displays an extensive selection of artworks, including paintings, photography, textile art, sculptures and more. The venue also hosts cultural events, such as tea ceremonies and calligraphy demonstrations on a regular basis. 2F AYA Niseko, 195-1 Aza Yamada, Kutchan-cho, p. +81 136-55-8107. Open 1pm – 8pm, Wed – Sun. Closed Mon & Tue.
Taiko drum performance – Taiko are traditional Japanese drums that were historically played during prayers and rituals. Today, the instrument is typically played at celebratory events, such as weddings and festivals. A taiko performance is dynamic; it starts out with steady beats and progresses towards a quick, energetic rhythm. Check out the weekly free drumming series held by local drumming group Koryu. These performances take place on sunday evenings at the Hirafu Intersection during the winter season (January – March).
7. Learn a new skill or craft in Niseko with kids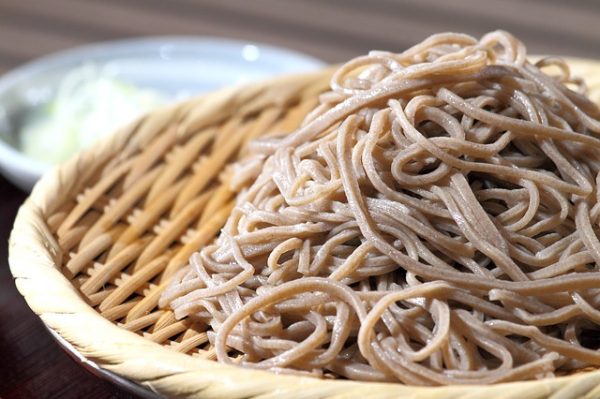 Workshops offer a great family experience – it gets your creative juices flowing, and you'll learn something new in the process. Plus, everyone gets to participate in the fun!
Soba making classes at Niseko Outdoor Centre – You'll learn about, and try your hand at all the steps that go into creating delicious buckwheat soba noodles – from preparing the dough, mixing, rolling and cutting it out into noodles. 138-8 Soga, Niseko, Abuta District, p. +81 136-44-1133. Open 8.30am – 5pm daily.
Sandblasting at Glass Gallery Doumu – Sandblasting refers to the method of carving out images on a glass surface by blasting sand. This wears away the glass surface to form patterns and designs. 806-13 Soga, Niseko, p. +81 136-43-2552. Open 9am – 5pm daily (activity hours are 9am – 3pm).
Please follow and like us: