Seminyak is home to an endless range of hip cafés, bars, and restaurants. Delicious food is found at every corner of the street, ranging from little food stalls to trendy coffee bars and high-end restaurants. But, where to go for a delicious organic, vegetarian or vegan meal? Finding organic eats in Seminyak is not nearly as easy as it is in the cultural hub of Ubud or in Canggu. In today's post, we'll help you to find the organic cafés that are hidden away in the hustle and bustle of this cosmopolitan beach town. Check them out!
1. Earth Cafe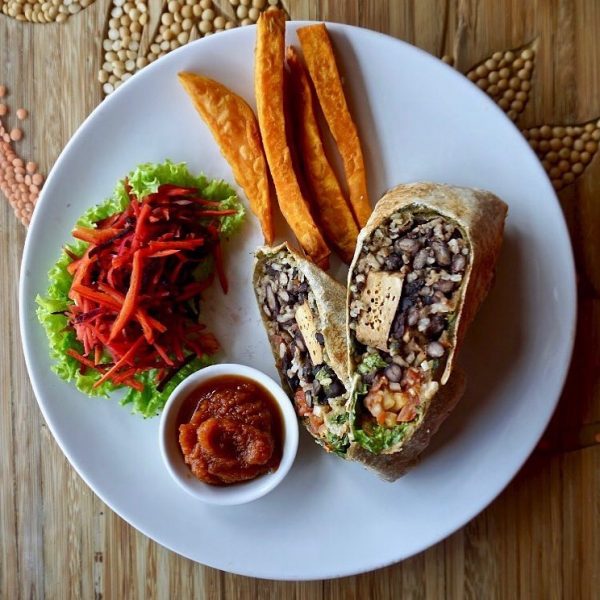 This organic, vegetarian-vegan shop and restaurant is found on the most happening street of Seminyak: Jalan Kayu Aya, better known as the 'Eat Street' in the trendy and chic Oberoi neighbourhood. Earth Cafe has become an iconic restaurant amongst organic eats in Bali. It is a true green oasis to feast on delicious healthy dishes, hand-crafted with locally sourced products. They also serve an amazing range of raw chocolate cakes and homemade pies. A dream come true for every health food lover!
Earth café, Jl. Kayu Aya No. 99, Seminyak, Bali, Tel +62 (0) 361 736645, Open daily 7am – 11 pm, Price range $$
2. Zula Vegetarian Paradise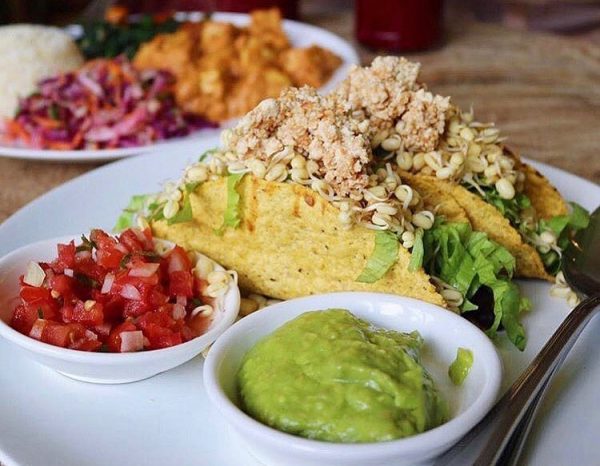 Zula is a foodie paradise for vegetarians and vegans indeed! This organic restaurant offers a wide range of healthy dishes, colourful smoothies and cold-pressed juices. It is a haven for the conscious eaters among us, serving internationally flavoured food prepared with fresh organic ingredients. Choose between the seitan schnitzel, chickpea burger, vegan sushi or the Mediterranean falafel dish. All equally healthy and tasty!
Zula vegetarian paradise, Jalan Dhyana Pura No. 5, Seminyak, Bali, tel +62 361 731080 / 732723, Open daily 7 am – 11 pm, Price Range: $$
Related: For the Gram: 8 Cutest cafes in Seminyak You Must Check-in
3. Housewives on Fire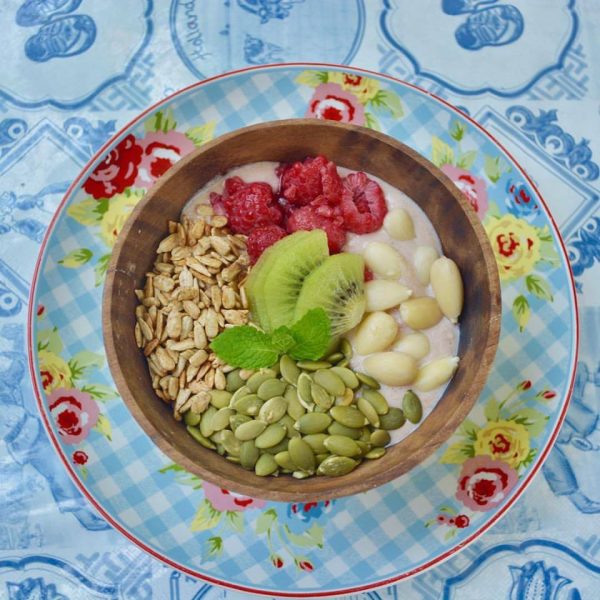 Actually, this is not a 100% organic or vegetarian cafe, but they do have a lot of amazing organic, vegetarian and vegan choices on their menu. Expect homemade meals, cooked with heart and soul, following recipes from mums, aunties and grannies. Go here with your non-vegetarian friends and family members for a food feast. The setting is stylish, hip and retro, plus, they have a picture-perfect garden which really adds to the ambience of this charming café. Located just outside of central Seminyak, Housewives on Fire serves great breakfast bowls full of healthy exotic fruits, nuts and granola. They also serve tahini falafel wraps and toast with smashed avocado, feta and coriander. Yummy indeed! The homemade cakes and pies go perfectly well with a cup of organic coffee. A must try!
Housewives on Fire, Jalan Mertanadi 22xx in Seminyak, phone +62361 737374, Open daily 8 am – 6 pm. Price range $$
4. Cafe Organic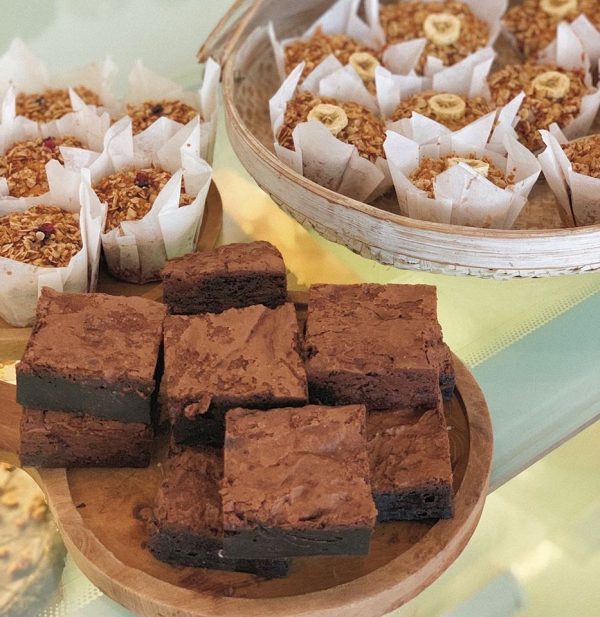 Cafe Organic is an oasis of healthy organic, vegetarian and vegan delights. This healthy hub of Seminyak offers all-day breakfast and lunch, featuring freshly made sandwiches, omelettes, fruits, muesli, smoothie bowls and kombucha shots. Cafe Organic is indeed a strictly organic eatery, sourcing their products locally to make the world a little greener. Their coffee is also great, perfect for a day-time break to go with one of their homemade sweets.
Cafe Organic, Jalan Petitenget 99x, Seminyak, Bali. Phone: 0821-4648-9669, Open daily 7 am – 4 pm, price range $$
Now that you know where to find these amazingly green organic eats in Seminyak, why not try out all of them? Most of them are found right in the centre so you can easily get there on foot from your private Seminyak villa. Indulge and be healthy!
Please follow and like us: