If you are concerned about being quarantined on holiday, rejoice. Koh Samui is one of the destinations where you can travel without quarantine, thanks to the new rules for 63 listed Low-Risk countries and the Samui Plus SandBox program for other countries than listed under those 63. Read on to find out what you need to know about Samui SandBox.
Current situation: As of February 1st, all fully vaccinated travelers can enter Thailand without quarantine following the "Test and Go" entry program.

Here are the requirements:
Fully vaccinated for more than 14 days before traveling.
Negative PCR test, taken maximum 72 hours prior to departure.
PCR test on Day 1 (upon arrival). You must book an SHA hotel for Day where you wait for the PCR result.
Self-ATK test on Day 5. All travellers must download and install the MorChana application, and set it on at all times for the COVID-19 precautionary measures and to record the self-ATK result on Day 5 in the application.
You must have an insurance with Covid-19 coverage up to USD 20,000.
Thailand pass. You can subscribe here.
Starting April 1st, you do no longer have to show a negative PCR test taken maximum 72 hours prior to departure. But, the PCR test on Day 1 and self-ATK test on Day 5 still apply.
Travelers who are not (fully) vaccinated will be required to undergo the mandatory quarantine of 10 days in a designated quarantine hotel in Bangkok, Phuket, or Samui before they can travel to other parts of Thailand.
Fully vaccinated travelers can also travel to Thailand without quarantine under the Phuket Sandbox and the Samui Plus Sandbox programs.
What is Samui Plus SandBox program
Under the Samui Plus Sandbox, fully vaccinated travellers can fly to Koh Samui without having to undergo a quarantine period. The requirement is that you will stay in an SHA+ villa or hotel for 7 nights, and then you are allowed to travel freely in Koh Samui, Koh Phang Ngan or Koh Tao. Per april 1st, you only have to stay 5 nights.
You can fly directly to Samui or transit via Suvarnabhumi Airport (Bangkok Airport). If you transfer in Bangkok, the flight ticket from Bangkok to Samui (and vice versa) must be issued on the same booking as your international flight. You can only book approved Bangkok-Samui-Bangkok flights (Bangkok Airways Flights: PG5125 and PG5171). Any flight reservations booked separately will not be allowed.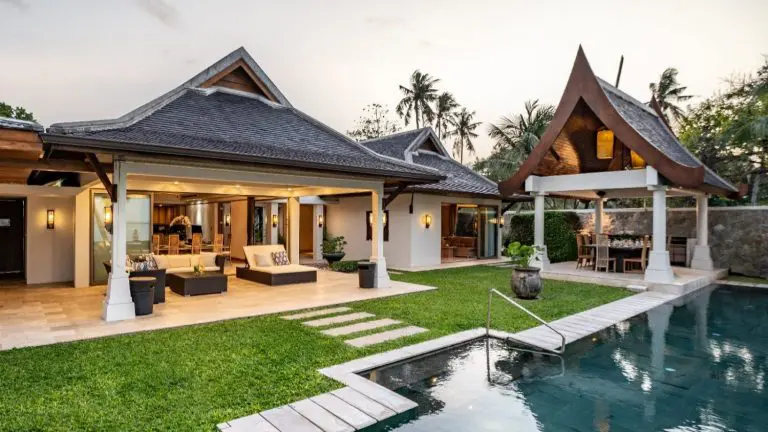 Samui travel requirements
Proof of vaccination (you need to be fully vaccinated at least 14 days before arriving in Koh Samui and not more than 12 months).
RT-PCR COVID 19 test no more than 72 hours prior to departure to Koh Samui.
Thailand pass. You can subscribe here.
Pre-paid RT-PCR COVID 19 tests in Koh Samui. Here.
COVID-19 Insurance

that covers medical costs up to a minimum of USD 20,000 for the entire duration of your stay in Thailand

.
Stay at SHA+ hotel in Koh Samui. Proof of booking and payment is required to enter.
Starting April 1st, you do no longer have to show a negative PCR test taken maximum 72 hours prior to departure.
Unvaccinated children under 18 years old traveling with vaccinated parents are allowed to enter as well.
Note:
Inter-island travels need to be done at selected piers:

Ko Samui: Lom Phraya Na Phra Lan, Buri Rasa (hotel guests only) and Phu Yai Non
Ko Phangan: Thong Sala
Ko Tao: Ban Mae Hat (Sala Vibhavadi)
Boats to Mu Ko Ang Thong: Na Thon Municipal Pier

You can change your SHA+ accommodations up to 3 times.
Related articles:
Please follow and like us: