The all-year-round tropical weather is one of the reasons why we all love Bali so much. However, from October to March, the seasonal monsoon pours its rain-storms down on the island. Usually, the rainfall is heavy and short. (More about Bali weather here) But on some rare gloomy days, it may keep on raining for hours and hours. How to get through these rainy days? Actually, there are lots of things to do in and around Seminyak and they make great alternative activities from all those lovely lazy beach days. Here's an overview of fun, interesting and relaxing activities near to your private villa in Seminyak. It might even make you wish for a rainy day to come…
1. Family High Tea @ Biku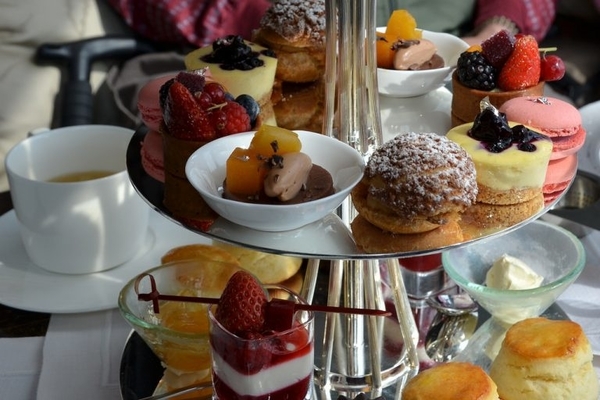 The rain gives a great excuse to sit back and relax with a delicious high tea, shared amongst those you love most. Sip from a nice hot cup of tea and fill your belly with mouthwatering chocolates, scones with strawberry jam, decadent cakes, and sandwiches. Biku is a cool vintage tea lounge and restaurant located in the trendy and chic Petitenget area of Seminyak. You can choose between a traditional or an Asian high tea to taste the local sweets along with yummy samosas, spring rolls, and more of those delights. They also serve a cute miniature high-tea for the kids and there are games and colouring books to keep the little ones entertained for hours while parents can get a Tarot reading for a small additional fee.
Location: Jalan Petitenget No.888, Seminyak, Bali, phone: 0851-0057-0888
High Tea is served from 11am to 6pm every day. Adults IDR 110.000, kids IDR 40.000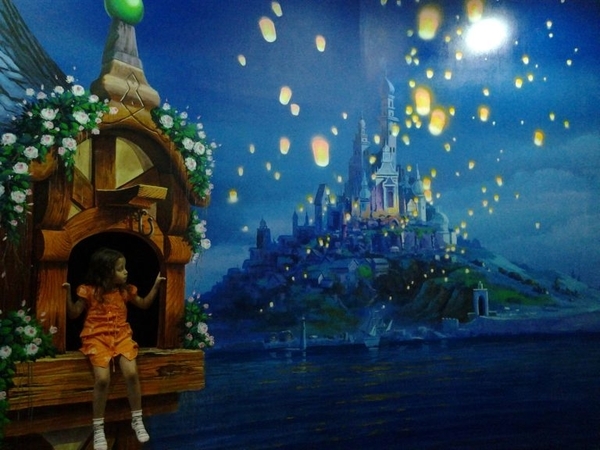 The Dream Museum Zone (DMZ), located in Legian, is unlike any other museum. Kids are usually not too excited about visiting a museum but we bet that they are going to love this one! DMZ features three-dimensional trick art and life-size murals created by talented illusion artists from Korea. Wander through the Amazon rainforest, the pyramids of Egypt or the narrow streets of Venice, encountering wild beasts and more exciting things. The Dream Museum Zone makes a great escape from the rain outside and it allows you to take amazing once-in-a-lifetime photos. Both kids and parents will love this place!
Location: Jalan Nakula 33X, Legian, Bali, phone: 0361-8496220, the entrance fee is IDR 110.000 p.p.
3. Indulge a full-day spa package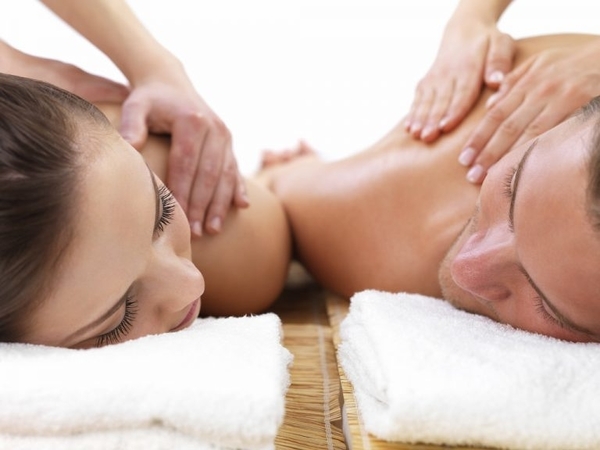 A reason alone to come to Bali island is to indulge traditional Balinese massages that rejuvenate your body, mind, and soul. Why not treat yourself to a full day spa package, keeping you happy, relaxed and out the rain for hours. Start with a flower foot bath, followed by a full body massage, body scrub & mask, and sooth your skin with a milk & honey bath. Still raining or in for some more self-pampering? go for a facial, cream bath and a manicure & pedicure. The possibilities are endless!  See our favourite spas in Bali here!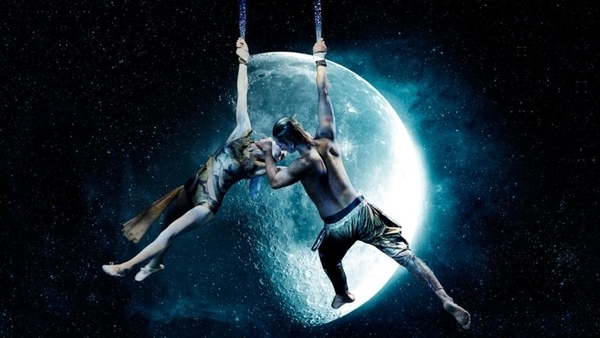 Rainy evenings are not wasted when spending them watching the spectacular Devdan Show in Nusa Dua. Depending on the traffic, it's a 30 to 45-minute drive from central Seminyak and it is well worth it! The show will take you and the kids on an exciting journey to several islands across Indonesia, encountering life-size traditional puppets, acrobats, enchanting fire & rain dances and more. It is a breathtaking 90-minute show playing every Monday, Wednesday, Friday & Saturday, starting at 19.30 in the Bali Nusa Dua Theatre. Get your tickets here.
Location: Jalan Nusa Dua, Benoa, Kuta, Bali. phone: 0361-770197.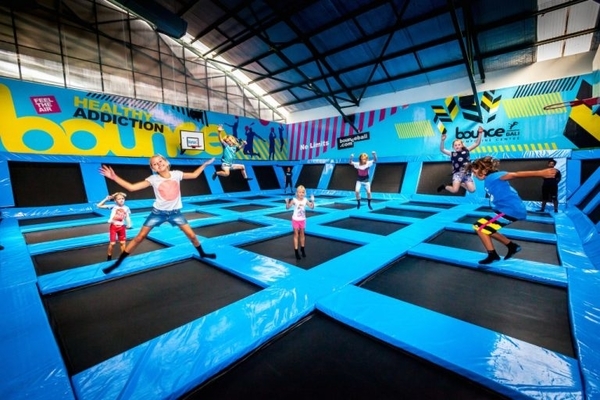 Canggu Club is the place to go for a full day or even two days of family fun. No matter what the weather is, there is something for everyone! Slide, swim and splash around at the on-site Splash Waterpark (who minds the rain when you are in the water anyway) and go bowling later in the evening after dinner at the Canggu Club restaurant. The young ones can be entertained for hours at the Cubby Kids House while the older children will love jumping around at the Trampoline center. Parents can enjoy a tennis match, a work-out at the gym or indulge a traditional massage at the Temple Spa. All is possible at the Canggu Club, located at just a 20-minute drive from central Seminyak.
Canggu Club, Jalan Canggu Club, Canggu, Bali, phone: 0361-8483939
Open Daily 6am – 10pm Day pass costs IDR 300.000 for adults and IDR 180.000 for kids & teens 3 – 17 years old.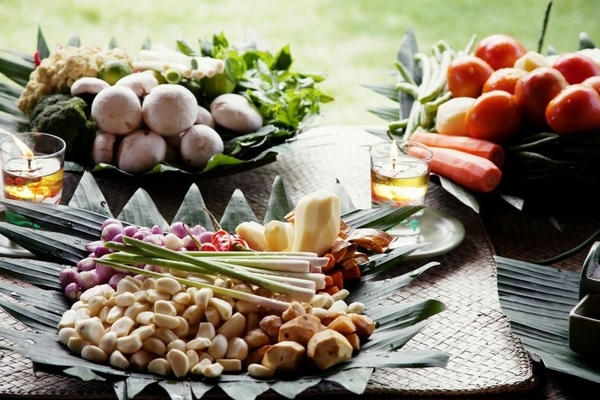 Why not learn the secrets of Balinese cuisine in a traditional cooking class? What spices and herbs to use and how to cook them? All will be revealed to you at the Anika cooking class in Kuta. The best thing is, you get to take these skills  back home with you so you can surprise your friends and family with a delicious home-made Balinese dinner. Anika Balinese cooking class offers morning and evening classes with a free pick up from your private villa in Seminyak. Prices start from IDR 900.000 including a certificate and lunch or dinner.
Location: Jalan nuri tuban, Kuta, phone: 0361-9366133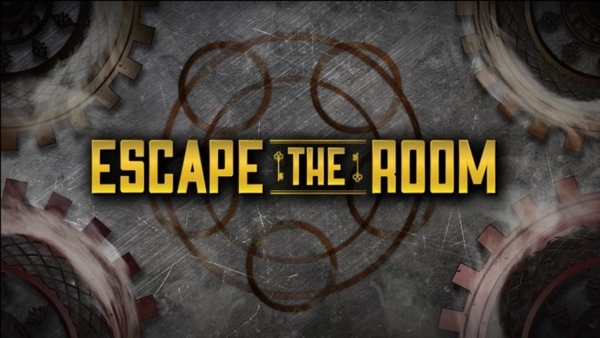 While the rain outside keeps pouring, you are finding yourself locked up in a theme decorated room. You will have to work together as escape artists and adventurers, finding clues and solving puzzles to get out within the set time limit of 50 minutes. Totem Escape room is located in the heart of Seminyak and you get to choose out of 4 different themed rooms: Locked in Darkland, Egyptian Secret, Mission Impossible, and Kidnapped. Exciting and challenging it is!
Location: alan Kayu Aya 18C, Seminyak. Open daily 10am – 10pm IDR 200.00 per person
8. In-villa pampering
Another great rainy day activity in Seminyak is relaxing at home, getting the most of your private villa in Seminyak. Swim in the rain in your private swimming pool, followed by a hot shower or bath and wait for a professional Spa therapist to come over to the villa to pamper you with a long body-reviving massage. Spoil yourself with a delicious in-villa candlelight dinner, complete with the best company and a glass of good wine before curling up together to watch a movie or two on the sofa. Sounds perfect, doesn't it? Simply ask the staff to arrange spa therapists and a live chef cook to come to the villa or use the Go-jek App to order food from your favourite restaurant and indulge!
Related: Best Bali family villas: the kids will never get bored here!
9. Go shop till you drop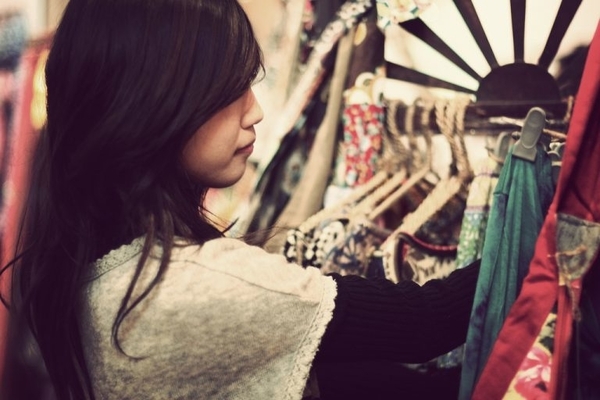 The shopaholics among us will be happy as ever to get an excuse to spend a full day of shopping around at all the shopping malls found near to Seminyak. The oceanfront Beachwalk mall in Kuta features famous shops as H&M, Zara, Mango and Pull & Bear and there is also a Cinema found on the second floor, making it the perfect mall to spend a full day out of the rain. To get your souvenir shopping done, visit the big and cheap 'Oleh Oleh' shops such as Krisna on Sunset Road. There, you will find all of the things you have been wanting to buy on the streets yet here you don't have to bargain over the price.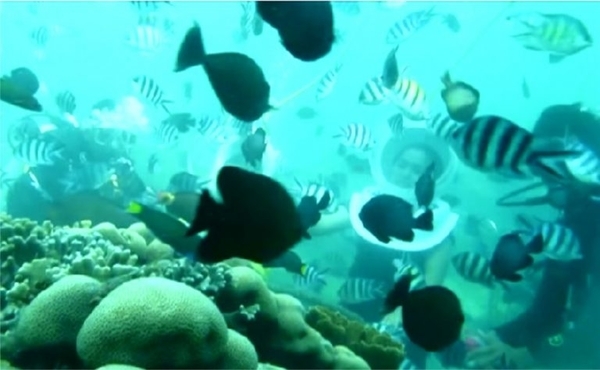 The Underwater Seawalk is a thrilling experience for young and old and it makes a perfectly fun activity on a rainy day in Bali. With your unique sea walker helmet on, you can breathe normally while exploring the bottom of the ocean without even getting your hair wet. Underwater Seawalking is suitable for everyone between 9 – 70 years old and it certainly is magical!  Seawalker is located in Sanur, just a 30 to 45-minute drive from central Seminyak.
Seawalker Bali, phone 08199989298, IDR 1.105.000 for Adults and IDR 897.000 for kids under 12 years
Please follow and like us: