Have you been talking to your friends about the woes with your teeth, lately? That's what I had been doing, not so long ago. A few months back, 2 of my molars suddenly started giving me a hard time. The good old dentist advised me to get root canals but the price he quoted for the procedure was as painful as my aching molars. I was looking at paying around $6800. The check-up cost alone was $305. I tried to handle the pain with home remedies but no luck.
While I was researching for cheaper ways to do it, I was surprised to find that the public health system has a four-year wait even on periodontal work. Wow!!! Some of my friends, based on their experience, advised me to go overseas and get my dental work done at a fraction of the price. They suggested Thailand, India or Indonesia (Bali). Bali was closer to Australia than the rest.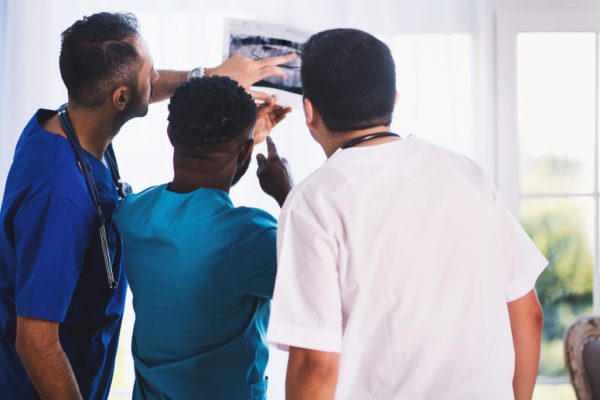 Fact is that most people with dental issues increasingly go to Bali to get their teeth done, especially cleaning, whitening and implants. Not to mention the $5 cocktails, massages, facials, manicures and pedicures at ridiculously low prices. In short, the research and recommendations made it clear that Bali was the right place to go.
So, one fine January morning I landed at Bali airport and after dumping my luggage at the hotel, headed straight to the dentist. A local friend who spoke highly of her had already booked an appointment for me.
The clinic, quite the contrary to the dirt lane it was located on, had an impressive environment with friendly English speaking staff and lots of good quality modern dental equipment. Everyone in the waiting room I talked too had praise for the dentist.
Here's her contact information: Dr Syamsiar Adam, Kuta Dental, Jalan Patih Jelantik 81, Kuta
Tel: 0361-764848
Over the two weeks sessions with the pragmatic dentist, I learnt a lot about dentistry in Bali, which I'm sure would be handy for anyone hoping to get some dental work done in Bali.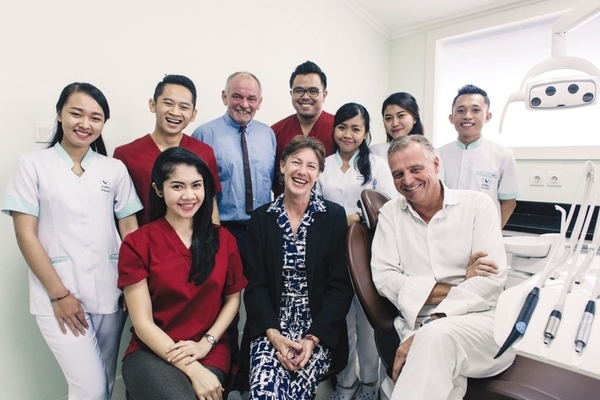 Here's a rundown of some useful information and dental work in Bali:
Booking an appointment with the dentist:
All the dentists who are popular with tourists, you need to book well in advance
You can book an appointment through Dental Departure's online portal: https://www.dentaldepartures.com, through a relative, friend or acquaintance living in Bali or by calling the dentist's clinic directly.
Top 5 Favourite Dental Clinics in Bali
Bali 911 Dental Departures, a long-established dental clinic is known for its professionalism, work ethics, the gentleness, the sterile equipment and the good prices.
While I was talking to friends in Australia I was constantly and consistently referred to Bali 911.
They have two branches. The Denpasar branch is convenient for the international airport . The Kuta Branch is located at the Simpang Dewaruci landmark and easily-accessible for the idyllic Kuta Beach and the ultra-modern Galleria tourist shopping center.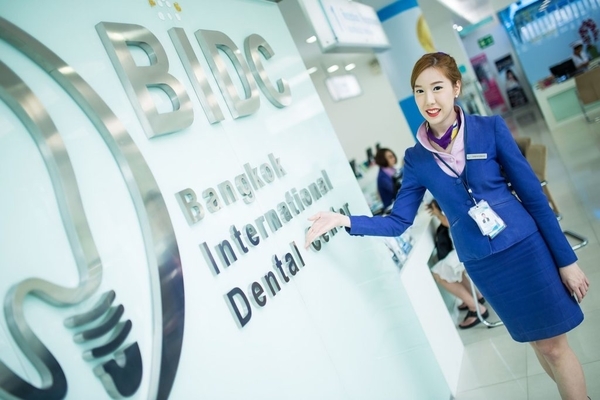 Estimated Costs of Dental Services in Bali:
The estimated cost of a dental filling is US$50. This includes pain relief, x rays etc.
The estimated cost for teeth cleaning (Scaling & Polishing) is US$40.
The cost of dentures depends on the type of material you choose. Price starts at US$580.
The average cost of dental implants is US$1,500
The average cost of dental crowns is US$350
Porcelain Veneers cost around US$370
Normal tooth attraction starts from around US$30, while tooth attraction surgery starts from around US$130
Cost of Braces depending on the type and material is US$525 to US$980
Related: Teeth whitening in Bali: best Bali dentists to check out
Other Tips
Small things like a filling can be paid for in cash. Use credit cards for larger items only.
If you want an injection, ask for it.
It's worth a try to get receipts to claim with your health insurer.
A well-organized trip to Bali will not cost you a fortune and it might save your teeth too!
Please follow and like us: