Consistently superb skiing conditions, a variety of ski resorts to choose from, plenty of kid-friendly amenities—Hakuba definitely checks off the boxes as a prime ski destination for families.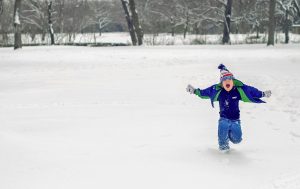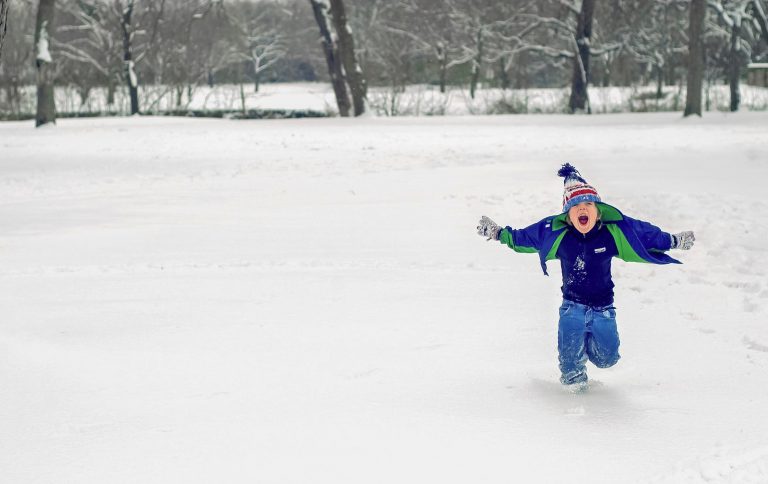 It's home to 10 major ski resorts, with each offering unique features, so getting to ski across different venues is one of the highlights here. Away from the slopes, Hakuba offers a great family experience. There are excellent restaurants and après-ski bars to check out, cultural activities to try out and onsens to unwind and take in stunning panoramas of the Japanese Alps. 
Below, we've put together a comprehensive Hakuba skiing guide for Hakuba first-timers. We've covered the essentials, including where to ski, renting ski equipment and getting ski lessons. 
Skiing in Hakuba
There are 10 major ski resorts in Hakuba Valley (Iimori is considered part of Goryu), with a few being connected resorts with shared lift passes: Goryu and Iimori connect to Hakuba47, and Norikura connects to Cortina. 
Here's a brief overview of each resort: 
Hakuba Goryu Snow Resort
Hakuba Goryu connects to Iimori Goryu and Hakuba47, so you'll enjoy access to a variety of ski runs and facilities. The resort is a great option for beginners and intermediate skiers, as it offers gentle slopes and long wide trails. Families will appreciate the resort's kid-friendly amenities – including childcare facilities and kids play areas – as well as the serene environment of Goryu Village. 
Iimori Goryu Snow Resort Hakuba
Iimori features long green runs and wide, groomed slopes ideal for beginners. The beginners' area offers lots of space too, and is a great space for first-timers to learn on. From the summit, you can access Hakuba47, where there are plenty of interesting runs suited for intermediate and advanced skiers. 
Hakuba47 Winter Sports Park
While Hakuba47 offers limited terrain for beginners, its challenging runs, dedicated off-piste tree zone, fantastic terrain park (it's the largest in Hakuba Valley) and half-pipe makes it a great option for intermediate and advanced skiers. If you're planning to do backcountry skiing, make sure you sign up for the Double Black Diamond Club upon arrival. You'll then be provided with a bib that grants you access to off-piste zones. 
Jiigatake Ski Resort
Jiigatake is a great option for kids and beginners. The resort offers wide-open courses with gentle slopes, in addition to kids amenities like the "Kids' Trail" and the popular "Kids' Troika" attraction. Beginners looking to take things up a notch can try skiing down the steeper runs located near the top of the resort. Jiigatake is also considerably less crowded and offers more affordable ski rental rates.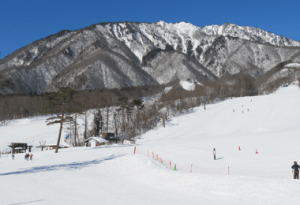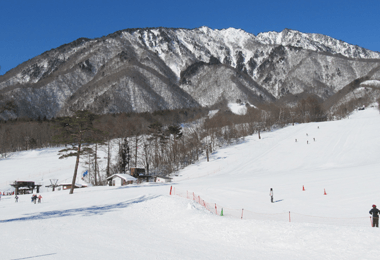 Tsugaike Kogen Snow Resort
With the majority of its courses ideal for beginner and intermediate skiers, Tsugaike Kogen is one of the most beginner-friendly ski resorts in Hakuba. 
Around the base of the mountain, you'll find gentle slopes and a spacious area where beginners can practice at. First-timers can practice skiing down the Kane-no-naru-oka Slope, a wide course (the maximum width spans 1,200 metres) with a gentle incline. There are just two major courses for advanced skiers, so Tsugaike Kogen isn't recommended if you're planning to practice across a range of challenging courses. 
If you're looking to stay away from the tourist hotspots of Happo and Echoland, Tsugaike will fit the bill. The village is quiet, and lends itself to vacationers seeking a tranquil holiday. 
Hakuba Sanosaka Snow Resort
Smaller than other major ski resorts, Sanosaka doesn't offer many runs, but it does feature a great terrain park for beginners and intermediate skiers. From the summit, you'll enjoy breathtaking views out to the surrounding mountains and a lake. 
Hakuba Iwatake Snow Field
Iwatake offers plenty of terrain for intermediate skiers, and jaw-dropping views—from the summit, you'll enjoy panoramic vistas of the Japanese Alps. There's also a terrain park, several steep green runs for beginners looking to take things up a notch, as well as bump runs and powder lines for advanced skiers. However, there isn't a beginners area at the base, and there are few advanced runs and expert terrains for experienced skiers.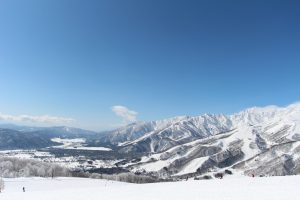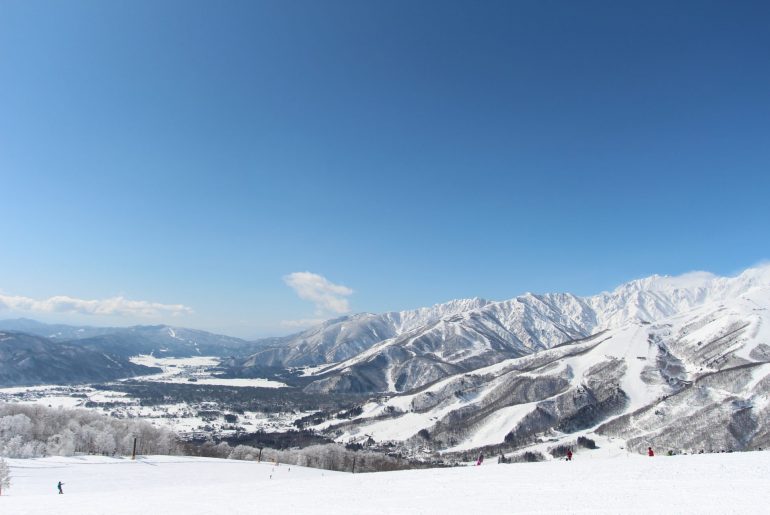 Kashimayari Ski Resort
Kashimayari is smaller compared to the other ski resorts, but it isn't as crowded, and offers a good variety of runs ideal for beginners and intermediate skiers. Skiing here is a feast for the eyes too—Mt Kashimayari is scenic, and you'll enjoy views out to the lake and surrounding mountains from the peak.
Hakuba Norikura Onsen Snow Resort
Norikura offers a good variety of runs for all levels; there are wide gentle slopes for kids and beginners, as well as tree skiing and off-piste skiing for advanced skiers. The resort also contains a snow, park, kids park and mogul course. It connects to the Cortina too, and both resorts combined offer enough variety for a few days of skiing or snowboarding. 
Hakuba Cortina Snow Resort
Advanced skiers will appreciate the high snowfall (Cortina gets more snow compared to other resorts), fantastic tree runs, steep piste runs and quick access to off-piste. There's also a decent beginners area at the bottom, plus a good number of runs for intermediate skiers. However, the resort can get crowded during the peak season, such as on powder days where a 30 to 40-minute wait for the lift line isn't uncommon. 
Hakuba Happo-one Snow Resort
As the largest ski resort in Hakuba, Happo-one features four base areas: Nakiyama, Shirakaba, Kokusai and Sakka. While the resort offers something for everyone—including beginner slopes, mogul courses, long piste runs and off-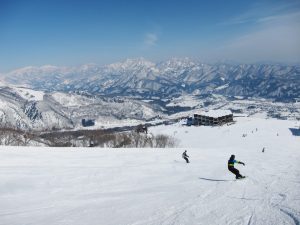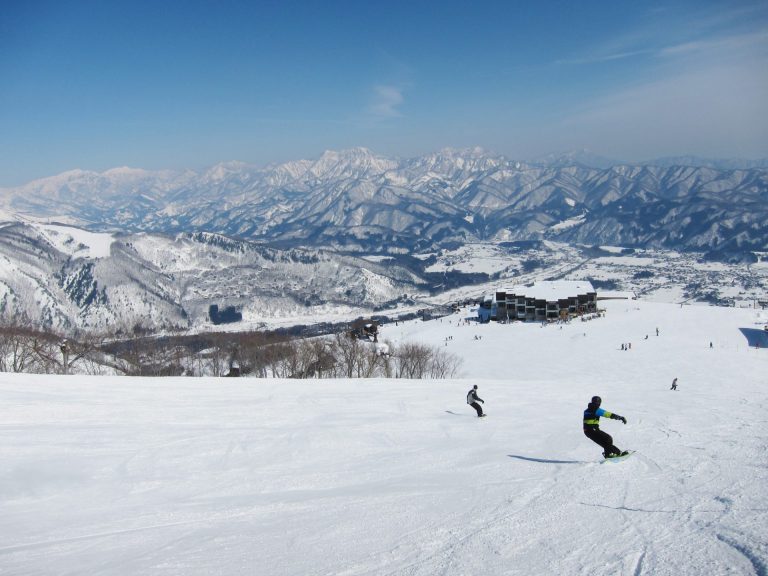 piste terrain—it's best suited for intermediate and advanced skiers. 
The wide, gentle slopes at Sakka makes it extremely beginner-friendly. It's also a great family area; there's a kids park, plus all the runs lead to the same place so there's little chance that groups will be split up. 
Intermediate skiers will enjoy the resort's long groomed runs and superb fall-line. Head up to the Panoram and Kokusai 3 lifts to ski down a challenging red run, or try the Skyline Course. Advanced skiers can head for the steep groomed runs, Olympic courses and black mogul runs.
Hakuba ski passes and lift tickets
Most of the ski resorts offer a selection of lift tickets and season passes, such as lift tickets designated for use at a specific time of the day (i.e. day or night tickets), for a specific period (i.e. half-day or full-day tickets) or for a specific duration (i.e. two-day tickets).
For avid skiers staying for an extended period of time in Hakuba, getting the season pass is your best option. If you're staying for just a couple of weeka, and want to hit the slopes across the different ski resorts, consider getting the Hakuba Valley Lift Ticket (previously known as the ''All Mountain Lift Pass"). It's an all-mountain pass that provides full lift access to all 10 resorts under the Hakuba Valley group. 
If you intend to get individual resort lift tickets and passes, check out the links below:
Hakuba ski rental
For first-timers, the essentials you'll need to rent are ski boots, ski jacket and pants, helmet and goggles. 
You'll need to rent skis and ski poles if you're skiing, or a snowboard if you're snowboarding. Renting gloves aren't required as your usual ones will do just fine. Skiers on a budget may decide to go without a ski jacket, but renting a pair of ski pants is still recommended to prevent the snow from getting into your boots. 
You'll be able to rent all the equipment that you need in Hakuba. We've included a list of independent rental stores below, as well as rental services available at the major ski resorts. Tip: we recommend checking out online reviews before heading to an independent ski rental store.
Independent rental stores
Rhythm Snowsports –  Wadano Visitor Center (next to Mominoki Hotel), 4683-2 Hokujo, Hakuba, p. +81 261 72 3288. Open 8am – 5pm daily.
The Boarding Co – The Boarding Co rents out skis, snowboards, ski wear and backcountry gear. The operating dates and hours change regularly, so do check out their schedule before visiting the store. 6334-7 Hokujo, Hakuba, p. +81 261-85-5095. 
Ski resorts: Rental services and stores 
Hakuba ski lessons
The following are Hakuba ski schools offering English language lessons:
Hakuba Snow Sports School G – Hakuba Snow Sports School offers ski and snowboard lessons for adults and children. Group lessons are held at Iimori Snow Resort, while private lessons can be arranged at any resort in Hakuba Valley. Tip: Arrive 15 minutes before your lesson to complete your registration. We also recommend booking at least a week in advance, as the classes can get booked out quickly. 
Hakuba Ski Concierge G – A boutique ski school operating out of the Hakuba 47 Winter Sports Park. Hakuba Ski Concierge only offers private lessons, and provides door-to-door transportation for all services. 
Additional tips:
When should I make a booking?

The earlier you make a booking, the better—particularly if you have specific accommodation needs (i.e. connecting rooms for young children), as these can get booked out quickly. Tip: Accommodation and ski equipment providers may offer discounts for bookings before the end of July, so do keep an eye out for early bird deals.    

Booking ski lessons for the whole family of first-time skiers?

Keep in mind that children typically advance more quickly than adults. If you're booking a private session for the family, consider engaging two ski instructors to cater to different skiing abilities. 
Please follow and like us: