If you are looking for a great place to eat in Byron Bay, there are many great options for you to choose from. Byron Bay has a huge variety of amazing restaurants, pubs, and cafes in different areas, all around this amazing seaside town. Read on to find out more about the best 10 restaurants in Byron Bay!
Miss Margarita is a fun Mexican inspired restaurant, owned and operated by two friendly Byron Bay locals. Miss margarita offers diners both indoor and outdoor seating options, with a laid-back pub-type atmosphere. Happy hour kicks off at 5pm daily, where you can grab yourself some great deals on Cocktails and other alcoholic beverages. 
Top Suggestion: Mixed Plate
Miss Margarita serves up all of your favourite Mexican dishes, such as burritos, tacos, nachos and a variety of different salads. We recommend choosing a few different items from the menu and trying all of the yummy meals on offer.
Address: 2 Jonson St, Byron Bay
Open: 12 – 3pm and and 5 -10pm daily.
Phone: +61 2 6685 6828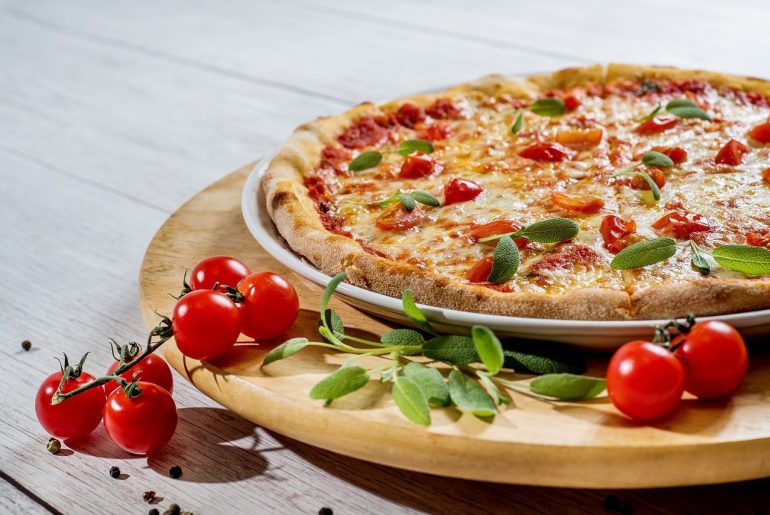 Il Buco Cafe and pizzeria is the place to visit in Byron Bay for authentic Italian pizza and desserts. From homemade pasta, to gourmet style pizzas you can customize, Il Buco Cafe and Pizzeria has all of your favorite Italian dishes on the menu. The Il Buco restaurant also loves to support local businesses, with all of their ingredients coming fresh from local farmers around the Byron Bay area.
Top Suggestion: Homemade Tiramisu
Il Buco Cafe and Pizzeria has become famous around Byron Bay for it's delicious homemade desserts. We recommend trying the Italian Tiramasu – with house made mascarpone custard, layered with coffee soaked sponge, chocolate and whipped cream.
Address: 4/4 Bay Ln, Byron Bay
Open: 5:30 -10 pm daily.
Phone: +61 2 6680 9186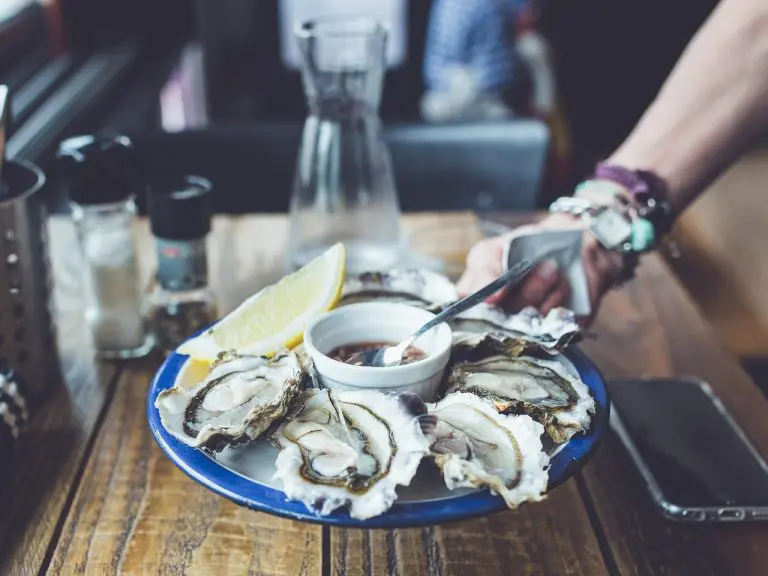 Rae's on Wategos is an exclusive boutique restaurant, in an idyllic beachfront setting down by Wategos Beach. The cuisine at Rae's is based around a Mediterranean style menu and six different sections: starters, oysters, raw, sea, land and veg. Rae's provides an elegant, opulent and exceptionally private dining experience, where you can enjoy amazing waterfront views with your meal. Bookings are essential at this restaurant, so make sure you call ahead to reserve your table. 
Top Suggestion: Seasonal Special
Rae's on Wategos is another Byron Bay restaurant which relies heavily on the fresh produce from local farmers before designing it's menu. However, Rae's is known to serve up some of the best seafood options in town, so we recommend trying anything from the seafood menu.
Address: 6/8 Marine Parade, Byron Bay
Open: By reservation only.
Phone: +61 2 6685 5366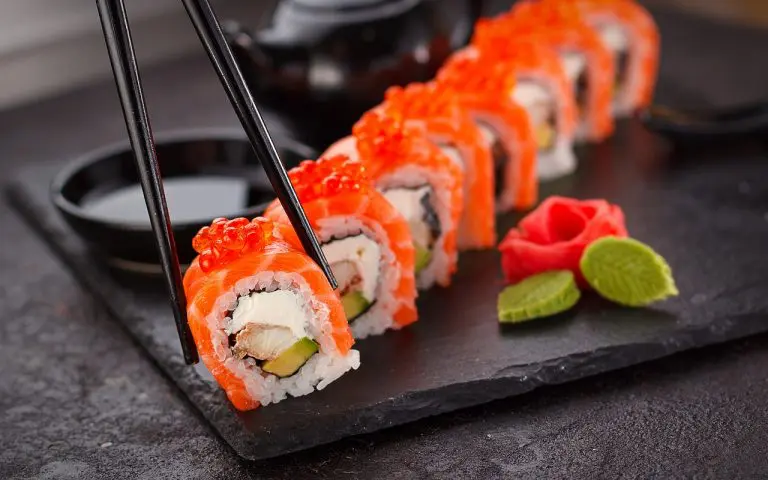 Federal Doma Cafe is tucked away in the peaceful Byron Bay Hinterland town of Federal. Doma Cafe is is not actually in the center of Byron Bay, but definitely worth the scenic drive up into Byron's surrounding mountain ranges. Their menu features sushi rolls (to go or eat in) made by 2 skilled Japanese chefs. Doma cafe also serve up a nice selection of homemade burgers, salads and fresh fruit smoothies.
Top Suggestion: Fresh Sushi
As the Federal Doma Cafe is owned and operated by two authentic Japanese chefs, we recommend trying the freshly made sushi rolls, or anything from their specially designed Japanese menu.
Address: 3/6 Albert Street, Federal (Byron Bay Hinterland)
Open: 7:30am – 2:30pm.
Phone: +61 2 6688 4711
5. The Byron at Byron (permanently closed)
The Byron at Byron is a restaurant located inside an exclusive resort and spa of the same name. There are daily happy hour drink specials happening from May to September, and a seasonal menu throughout the year. The Byron at Byron focuses on showcasing the finest local produce, and people can actually accompany the head chef, Gavin Hughes when he visits the Byron Farmers' Market to buy food for the evenings service. 
Top Suggestion: Seasonal Specials
As the Byron at Byron bay also offers a different menu each week, based on the availability of fresh ingredients, we recommend trying anything from the Chef's daily special menu.
Address: 77-97 Broken Head Rd, Byron Bay
Open: By reservation only.
Phone: +61 2 6639 2000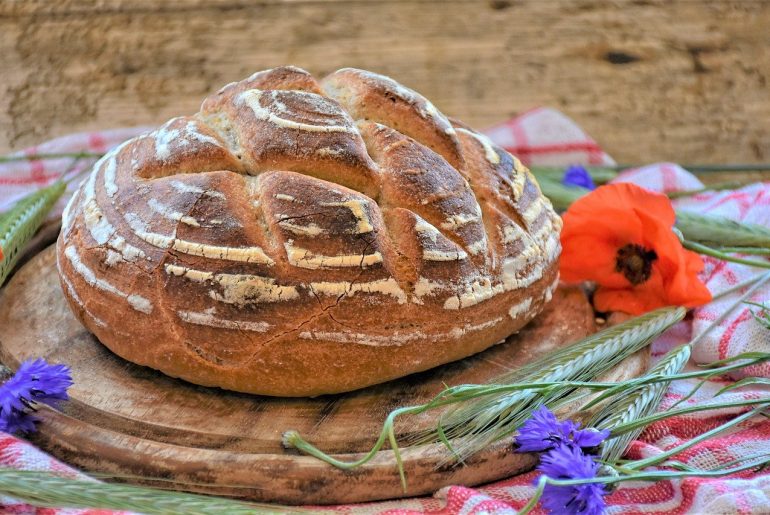 Bayleaf Cafe is the top choice cafe in Byron Bay according to the Lonely Planet. It is also highly recommended by both locals and tourists as a great place to grab a decent meal. Bayleaf Cafe also specializes in making homemade jams, artisan sourdough breads and pastries, which you can purchase and take with you when you leave. 
Top Suggestion: Seasonal Specials
Bayleaf Cafe is known for its delectable menu full of seasonal ingredients. We recommend trying dishes like their coconut quinoa porridge; ocean trout, kale and wakame salad; mushroom toast; falafel and eggs; and dukkah poached eggs.
Address: 2A Marvell St, Byron Bay
Open: 7:00am – 2:00pm.
Phone: Not available.
15 minutes north of Byron Bay, in nearby Brunswick Heads, is Fleet restaurant . Fleet Restaurant has a reasonably small dining room, and can only accommodates 14 guests at any one time, so bookings are essential. The menu changes daily at Fleet restaurant, depending on what fresh seasonal produce is currently available. However, they do have a regular degustation-style menu available, which consists of eight different dishes from the seasonal menu.
Top Suggestion: Degustation Menu
The ever-changing menu at Fleet restaurant is made up of a series of smaller dishes, each with a focus on a few primary seasonal ingredients. We recommend trying the share-based degustation style menu, which consists of eight different dishes from the main menu.
Address: 2/16 The Terrace, Brunswick Heads.
Open: 3:00pm – 11:00pm.
Phone: +61266851363.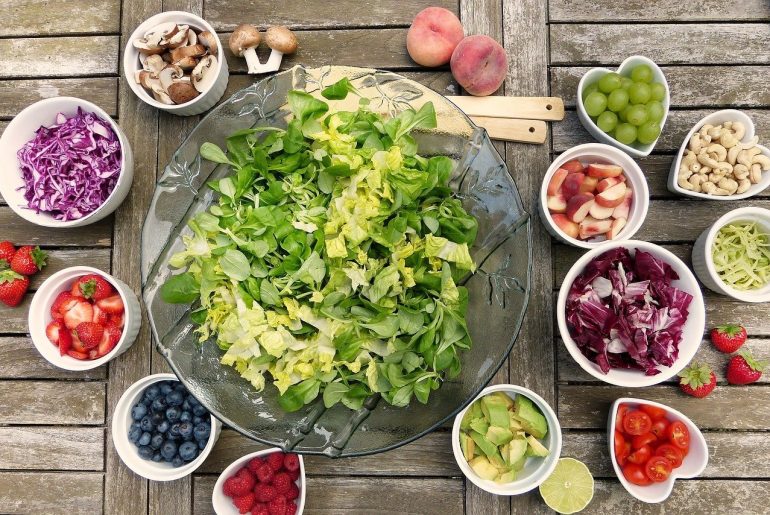 The Folk Byron Bay cafe and restaurant is another popular Byron Bay eatery, located on the outskirts of town. The Folk's menu focuses on an organic, ethical and plant-based menu, which means all meals are vegetarian, but not all are necessarily vegan. The menu here changes each season with the availability of fresh produce. However, there are generally at least 10 different dishes on the menu an any given time. 
Top Suggestion: Breakfast Menu
The always changing menu at Folk cafe and Restaurant makes it hard to recommend any one dish. However, the Folk has become a regular hub of activity for early morning diners, so we recommend getting there early and trying anything from their breakfast menu – particularly their homemade cereal and granola with yogurt options.
Address: Lot 1, 399 Ewingsdale Rd, Byron Bay
Open: 7:30pm – 2:30pm.
Phone: +61266851363.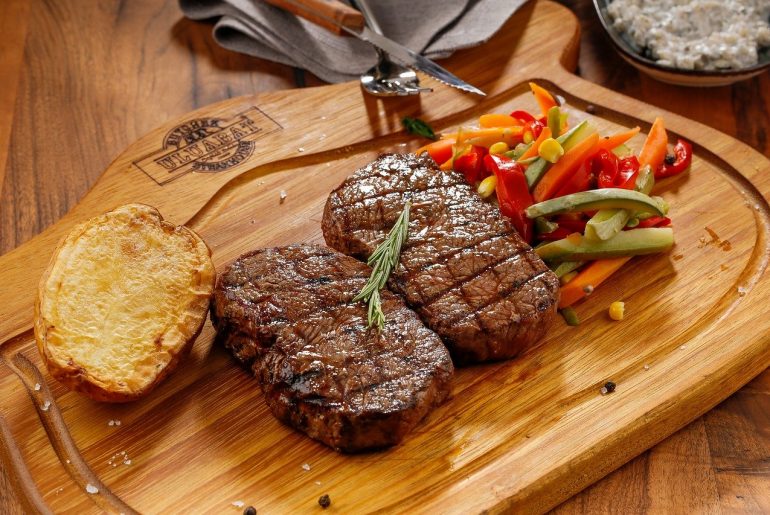 Beach Hotel is located right on the beachfront at Byron Bay's main beach, and is the central meeting place for both locals and tourists. The Beach Hotel provides your typical Australian pub atmosphere, with a great menu of hearty pub-style meals on offer. There is also a large outdoor 'beer garden' overlooking the sands at Main beach, making it the perfect spot to enjoy a cold beer or cocktail at the end of each day. 
Top Suggestion: Steak and Chips
Like every good pub in Australia, the Beach Hotel at Byron Bay has some really great food options available in the bistro dining area. We recommend trying the popular BBQ Steak and French fries combo, which also comes with a schooner of ice-cold Australian beer (or soft drink if you prefer).
Address: 1 Bay St, Byron Bay
Open: 10:00am till late.
Phone: +61 2 6685 6402
Three Blue Ducks offers one of the best menus in Byron Bay, and is a restaurant committed to only buying or using local and ethically farmed produce they either source or grow themselves. As Three Blue Ducks is also on a working farm, you can actually wander along the farm trails to see how the fresh produce is grown.  
Top Suggestion: Sunday Roast
Three Blue Ducks puts on one of the best Sunday Roast lunches in Byron Bay. Arrive early and wander through the farm to see the free-range animals and produce, before being served a delicious full-course roast meal lunch that is guaranteed to leave you satisfied for hours after eating it.
Address: 11 Ewingsdale Rd | The Farm at Byron Bay, Ewingsdale, Byron Bay
Open:
Mon to Thursday 7:00am – 3:00pm.
Friday to Sunday 1:00am – 10:00pm
Phone: +61 2 9389 0010
Related articles:
Images are for illustration purposes
Please follow and like us: