Mauritius brims with sunshine all year long- including winter. With crystal clear lagoons and soft, silky stretches of beaches, this island is an ideal holiday spot especially because of its temperate climate and near-perfect weather conditions. Here's what you need to know about Mauritius weather to find out the best time for your trip.
There are only two seasons in Mauritius: summer and winter. There's no daylight saving time on the island so you won't need to reset the clock as the seasons change.
Summer in Mauritius
Mauritius has a humid and warm summer that normally stretches from November to April. During summer, you can expect temperatures ranging between 24.7 and 29.2 degrees Celcius. February is the hottest month of the year. Do prepare yourself for plenty of humidity, especially between February and March! On the plus side, the island is surrounded by refreshing lagoons in which you can cool off.
Because summer brings with it longer days, this is the time when most tour operators organise late afternoon and early evening trekking trips across mountains and waterfalls. Mauritian summers are occasionally punctuated by rainfalls.
Summer activities in Mauritius (November- April)
Diving: If you're a diving enthusiast, you'll be glad to learn that these months also offer optimal diving conditions. The glorious waters are practically crystal-clear, offering plenty of visibility.
Camping: December and February are undoubtedly the best months of the year to go camping by the sea in Mauritius. Not only will the sea breeze help you beat the heat but the days are longer, proving several hours of sunshine for you to enjoy!
Shopping: The air-conditioned interior of most shopping malls offer solace against the heat. Hence, summer is the best period for you to check out the numerous shopping malls in Mauritius as you look for souvenirs to bring back home.
Winter in Mauritius
One can hardly feel the difference between summer and winter in Mauritius. However, the temperature does drop down to between 24.7 to 20 degrees Celsius. Rest assured though that there will still be plenty of warmth and sunshine for you to enjoy. The humidity also goes down during winter. If you're staying in a beachfront villa, you might want to bring a light sweater or shawl just to protect yourself against the cool sea breeze. The temperature very rarely drops below 20 degrees Celsius.
Plenty of activities can be enjoyed during the winter months, including snorkeling, deep sea fishing, sailing trips and the likes.
Related: 10 must-dos in Mauritius: Things you should not miss while in Mauritius
Winter activities in Mauritius (July-October)
Hiking and mountain climbing: While these activities can be enjoyed all year long, many people choose to indulge in mountain climbing and hiking during winter. It's easier to engage in more strenuous activities during with the cooler breeze fanning your face. Most hiking and mountain climbing sites (including the popular Le Morne) remain open until 5-6pm in winter.
Boating and sailing activities: Since the majority of tropical cyclones tend to happen in summer, most companies offer cruises as well as boating and sailing activities during winter. If you're booking a sunset cruise, it's not a bad idea to bring a light sweater along since it can get a bit chilly at night, especially in August.
Surfing: There's no denying that winter is the best season to enjoy some majestic waves in Mauritius. In fact, you might want to head out in July/August if you're planning on surfing to enjoy the highest waves. Le Morne and Tamarin are very popular surfing spots among locals and tourists alike.
 The best time to visit Mauritius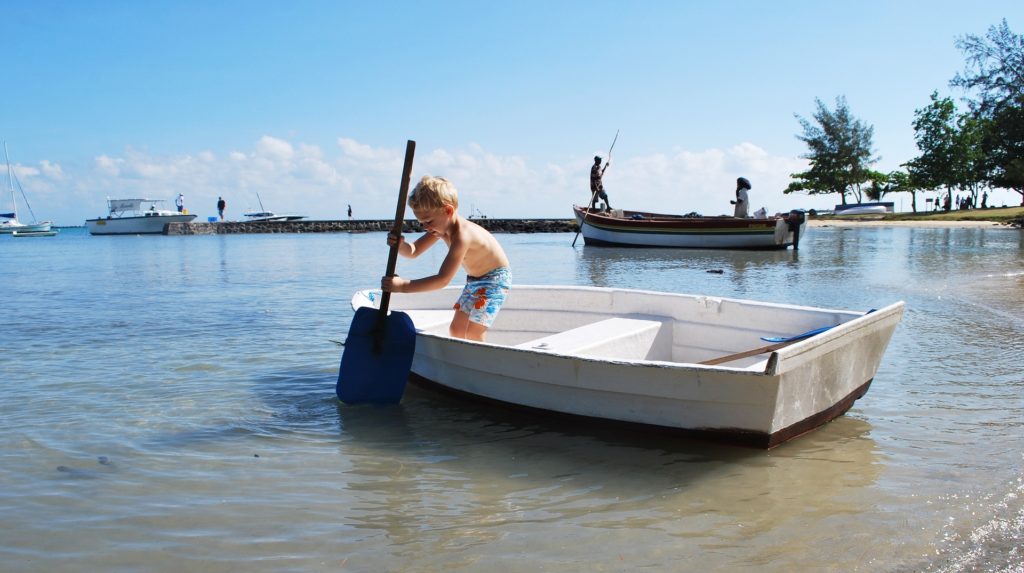 You can literally head over to the island and enjoy the sunshine all year-round. Some tourists like to visit Mauritius in the summer to enjoy the beach. The peak travel months normally lie from December to March. These are the months where you will be able to enjoy longer and warmer days. You'll definitely need loose and cotton clothes as well as comfortable footwear. Don't forget your sun lotion as well: these are undoubtedly the best months to work on your tan! It can get quite warm and humid in February so it's highly recommended to bring hats and sunglasses if you're visiting the island then.
Please follow and like us: