Sydney is one of those travel destinations where fun and adventure can be found all year-round. However, the weather conditions and temperatures do vary greatly between the different seasons. The best time to visit Sydney really depends on what you plan on doing while you're there. Check out our article to know exactly when to go and what to expect.
SUMMER IN SYDNEY: December to February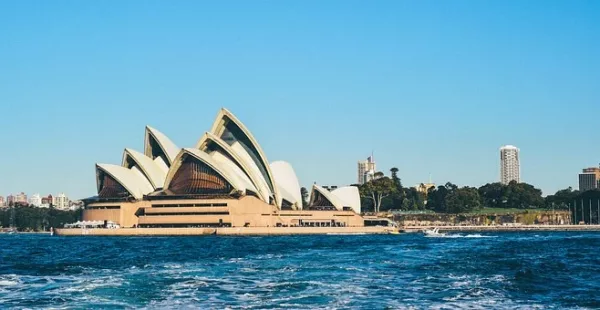 December to February are the summer months in Australia, making it the best time of year to go if you want to experience Sydney's outdoor lifestyle. From boat cruises on Sydney Harbour, to picnics at the beach, summer in Sydney produces ideal weather with perfect beach temperatures (25 – 35°C) and plenty of sunshine.
Summer in Sydney is the festive season for Christmas and New Year Eve celebrations, with lots of public events and gatherings happening all over the city. Summer is also the time of year where Sydney is operating on daylight-savings time. It typically gets dark around 8:30pm, which means more daylight hours for you to enjoy your outdoor activities.
NOTE: Summer in Sydney is the peak season for tourism, it is also the most expensive. Make sure you book accommodation well in advance to get the best possible deals.
Check out our holiday rentals in Sydney
AUTUMN IN SYDNEY: March to May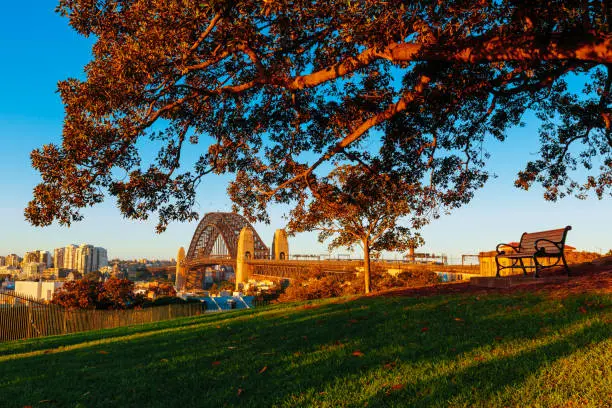 The autumn months in Sydney between March and May consist of mild warm days and cooler nights (18 – 25°C). During the evenings, you are most likely going to need a sweater, as the colder southerly winds generally start to increase around this time of year. However, the weather in Autumn is typically quite dry with minimal rainfall, making it a pleasant time of year to visit zoos, wildlife parks and other popular outdoor attractions around Sydney city. The Autumn months are also a good time to enjoy everything Sydney has to offer, without the busy summer crowds.
WINTER IN SYDNEY: June to August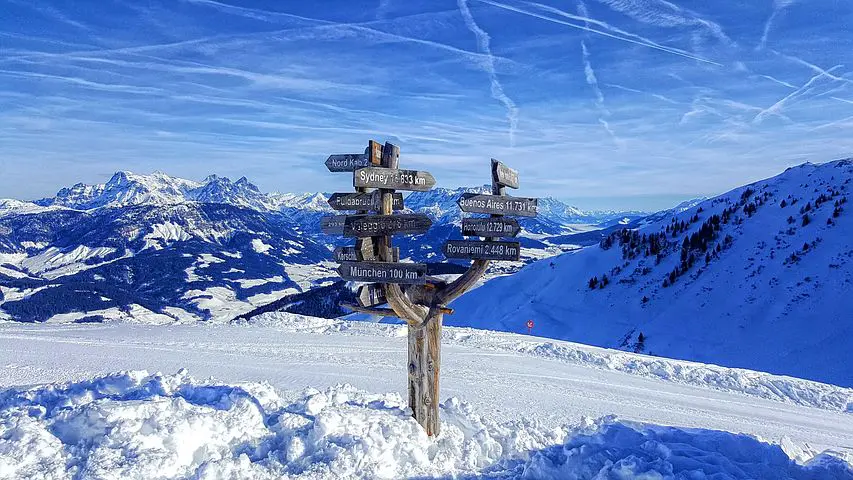 Winter is between June and August, and is the time of year when you can get the cheapest deals for travel and accommodation all around Sydney. Sydney winter months are definitely less crowded, but the weather is also not at its best. The temperatures can drop quite significantly compared to the summer months (13 – 23°C), so it is not the ideal time to travel to Sydney if you plan on a 'beach holiday'. However, while winter is not the best time to enjoy water activities in Sydney, there are still plenty of things to do in Sydney for you to enjoy.
SPRING IN SYDNEY: September to November
The spring season in Sydney is between September and November, with great weather conditions and a comfortable average temperature (17 – 27°C). Spring in Sydney is the driest season of the year, making it an ideal time to enjoy a wide range of outdoor activities around the city — such as going to the beach, hiking, cycling, etc. This is also a good time of year to book accommodation in Sydney for reasonable prices, and avoid the upcoming price-hike and crowds of the summer months.
Related articles:
Please follow and like us: